Hey there friends!!
It was a sad day yesterday hearing about the tragedy in Las Vegas.  I can't even image what the victim's family's are going through and they are in my thoughts and prayers.  I definitely have been holding my kiddos a little bit tighter this week.
One thing that always lifts my spirits is talking about fashion and style so today I wanted to share with you one of my new favorite Fall outfits.  I'm still obsessing over ruffles and they are still everywhere this Fall.  I found this adorable ruffle top at Forever 21 and I love the cut out sleeves and the lace up detail in the front.  Red is a new color I'm getting into this Fall and this top has a very subtle hint of red in the floral print.  I paired it with some distressed jeans and my new favorite mules.  I've been on the hunt for a great pair of slip on mules and these do not disappoint.  I was hesitant to order them since I rarely have found comfortable enough shoes at forever 21 but I'm so glad I did.  They are SO comfy and I love the embellished detail.  I've been wearing them non stop since I got them last week!  And of course you can't beat the price!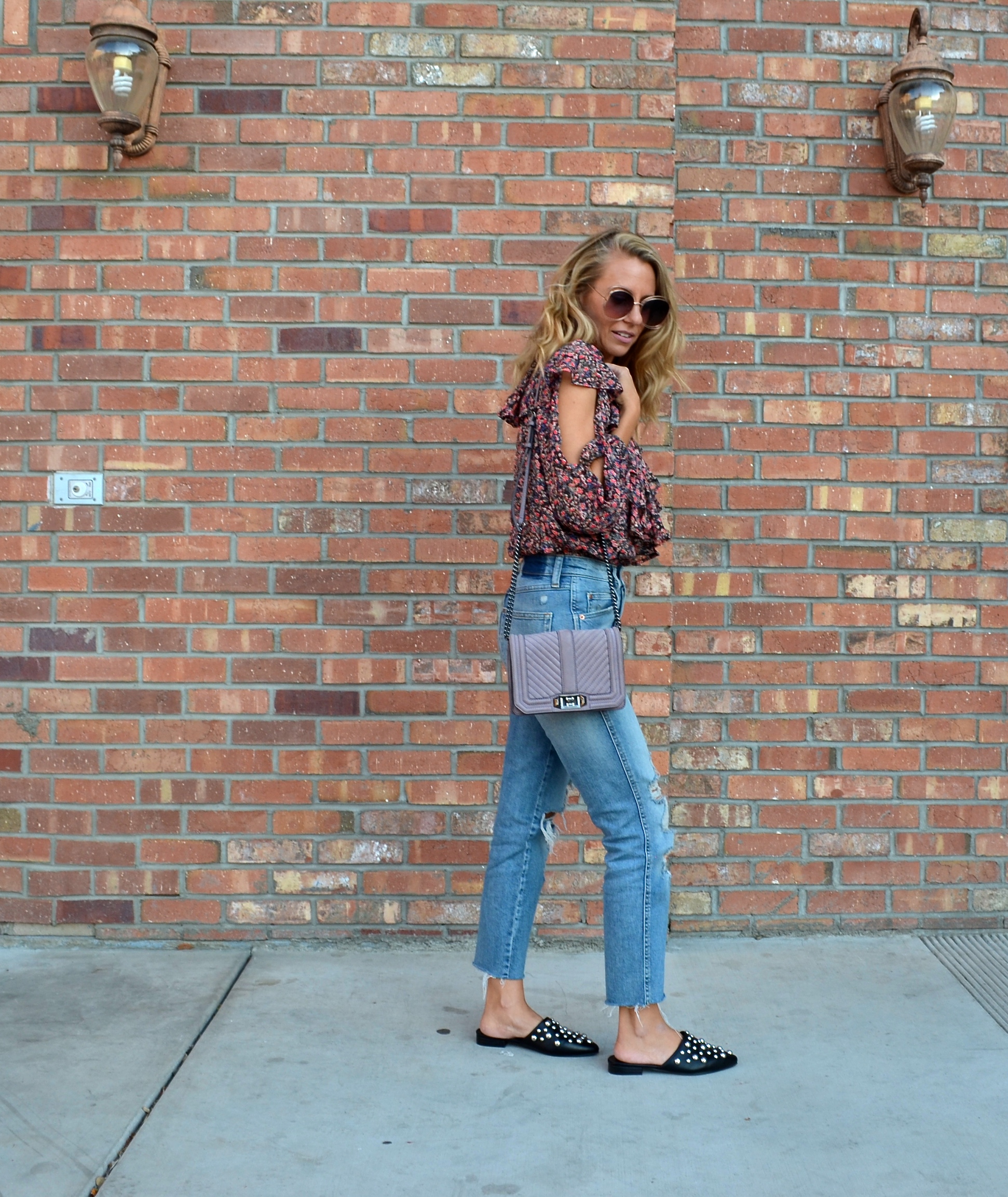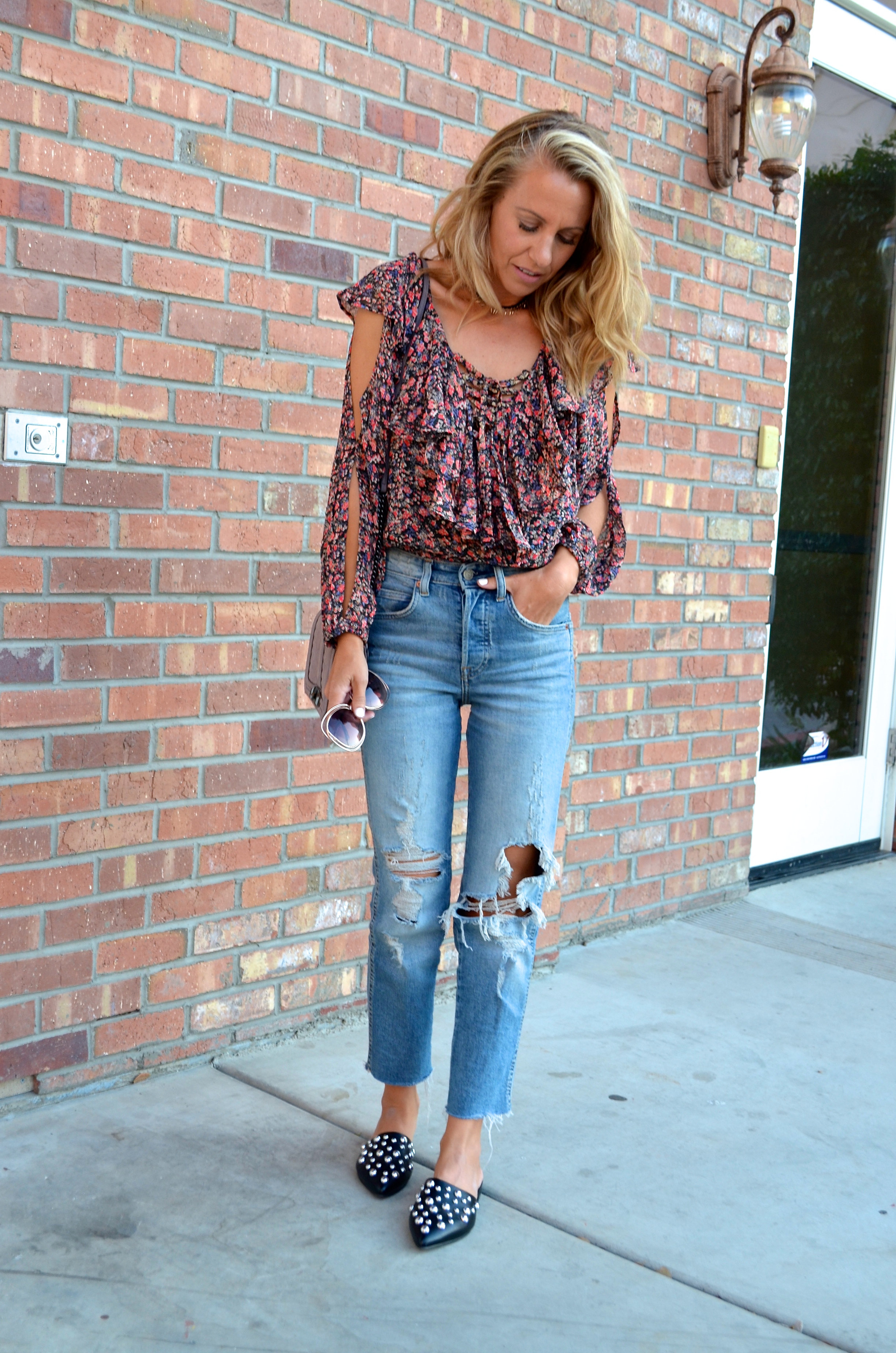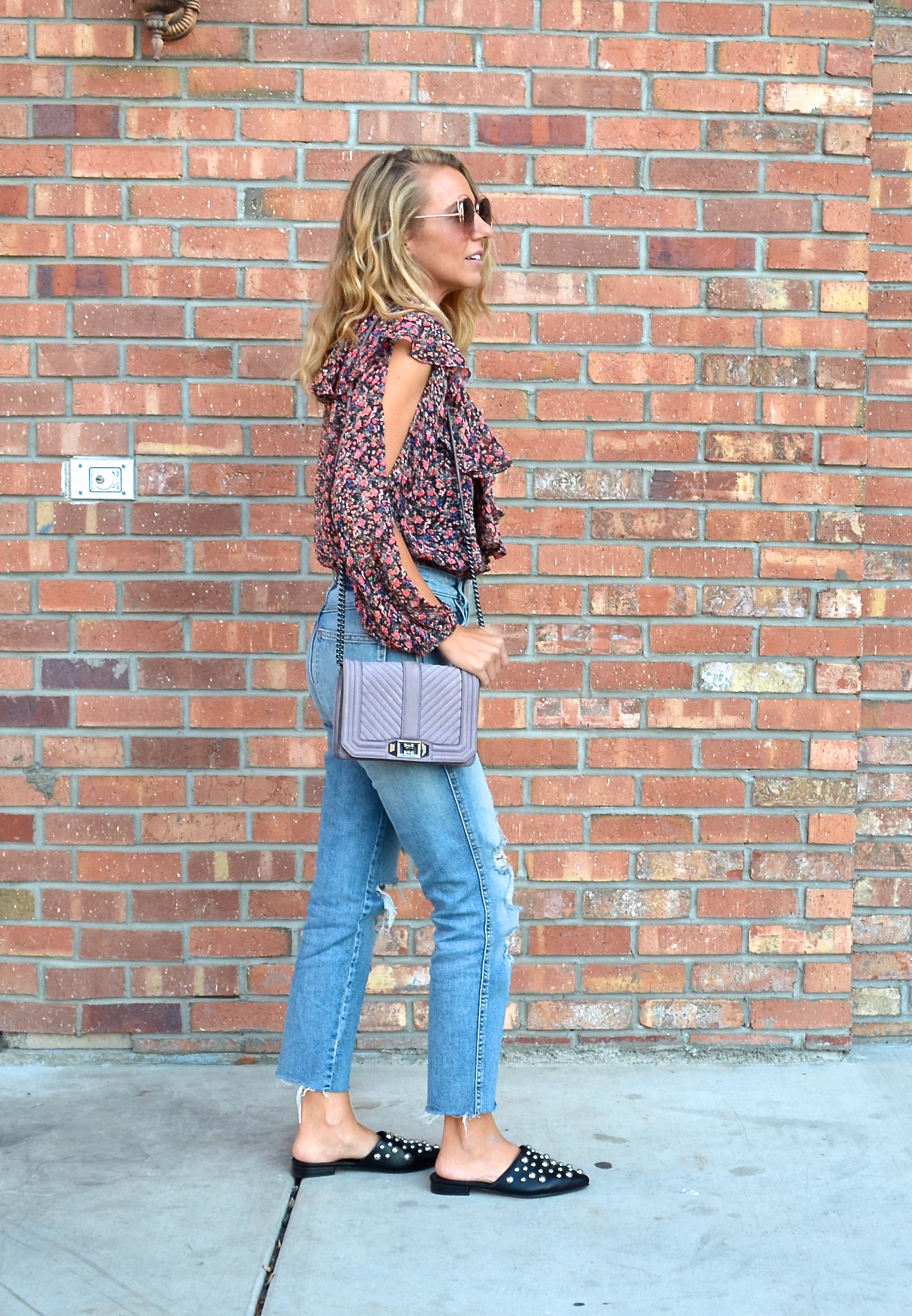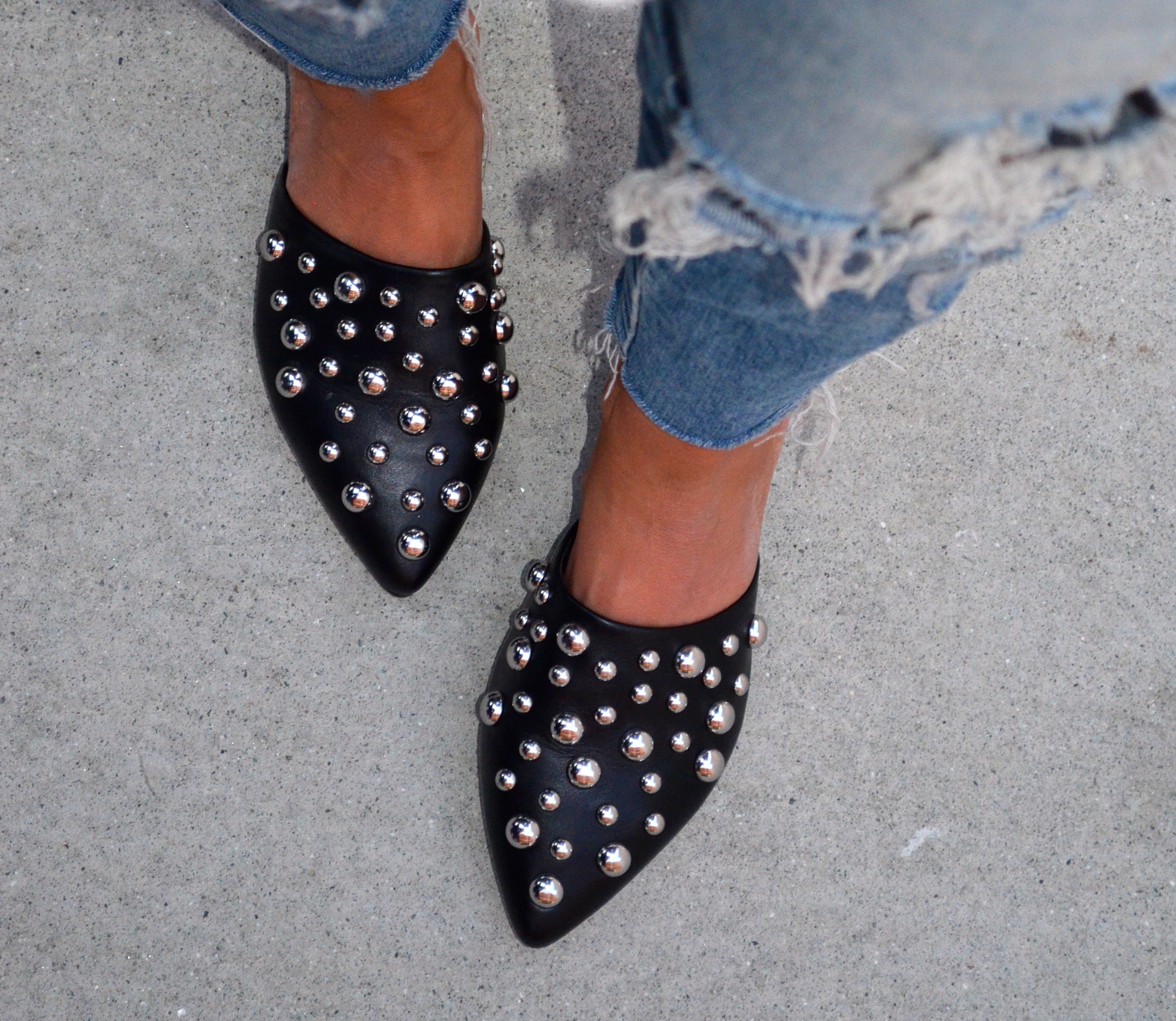 As usual I've linked my outfit details below.  What do you think of the embellished mules trend this season??