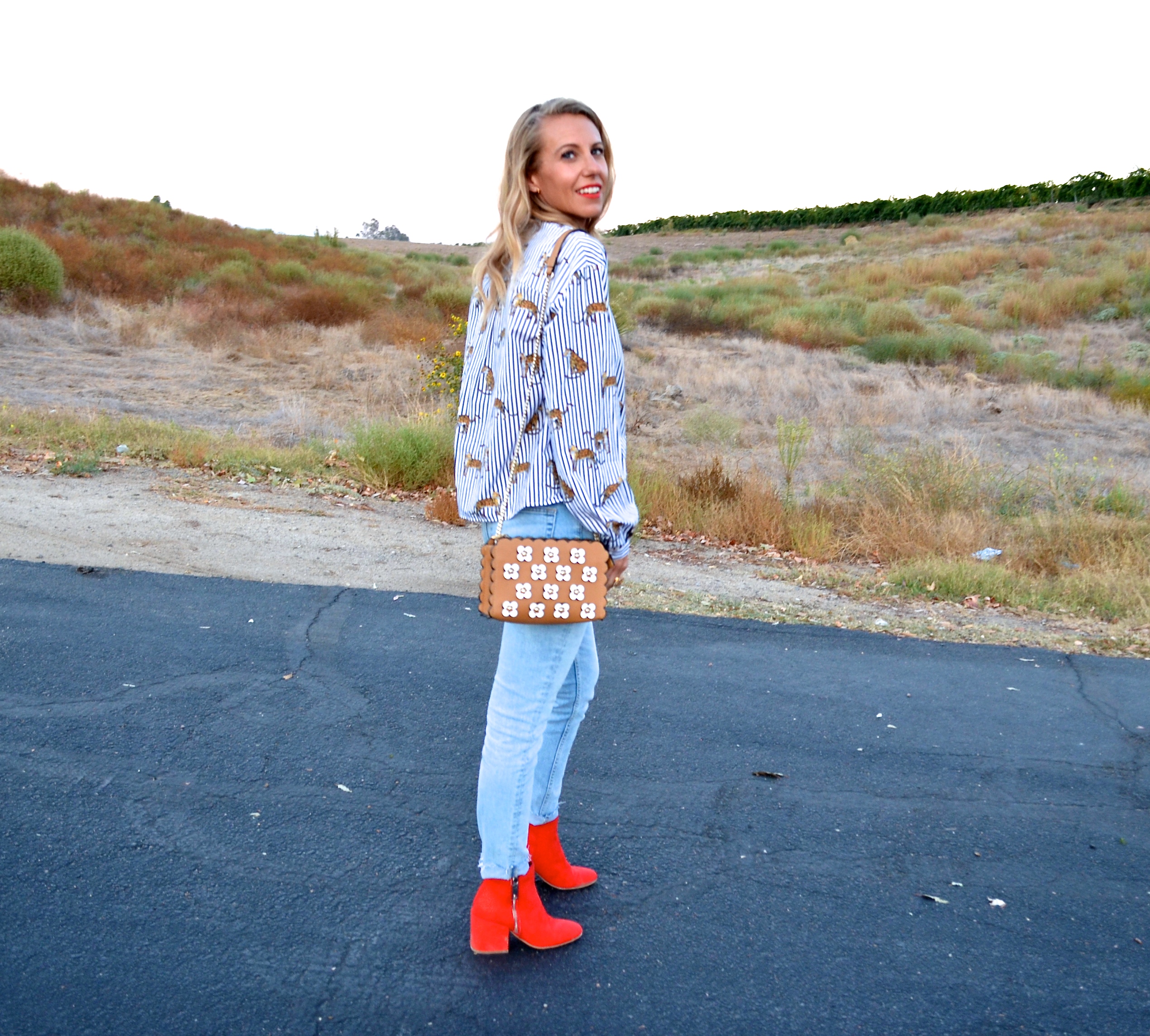 I'm not usually one to wear collared shirts or even button downs for that matter because I'm not really drawn to the preppy style.  But when I found this FUN take on a classic button down top I knew I had to give it a try.
Although this button down has classic pin stripes the leopard print adds a little excitement and takes away the preppy aspect.  I know the leopard might be a little much for some people but I love the fun element it adds to the look.  Hendrix actually has a leopard print t shirt that he loves as well!
I paired this Zara top with a classic light wash denim and added a pop of color with my new favorite red boots.  Oh and did I mention these cute Target booties are currently 20% off this week??  If the red is too much for you they also come in black and are SUPER comfy.  And yes you can run around all day with the kids and your feet won't hurt at all!
I also added this cute floral bag that gives me all the Fall feels right now and then threw on my new Rebecca Minkoff x Stella & Dot charm choker that is my new favorite necklace.  And of course my trove statement ring is a must for this look.
I've got my outfit linked below but please let me know if you have any questions.
What do you think of this FUN take on a classic striped button down?