Happy Tuesday Friends!!
Monday's are usually hard coming off the weekend but Tuesday's after a Holiday weekend are definitely the worst!!  I hope everyone had a fun Labor Day weekend.  We definitely got in some good quality family time which I'm happy about.
As it's officially September and Fall is almost here I wanted to show you an easy way to transition into the new Season.  Summer is full of fun dresses and as the weather starts to cool off throwing a denim jacket over your summer dress is the perfect way to update your look.
Here I'm wearing a cute mixed print dress I found at Asos.  I love the gingham print ruffle detail on the hem!  It's the perfect summer dress but once I add this distressed black denim jacket I now have the perfect Fall outfit.  Honestly throwing a denim jacket over just about any summer dress will do the trick.  Add some heels or booties and you complete the look.
What I love about this denim jacket I picked up from Nordstrom is that it's a little bit oversized and really comfy to wear.  Some denim jackets can be really stiff but this one is on the softer side and the distressing on the sleeves add a little character.
What's your favorite way to update your look with the new season?
Below I linked my entire outfit as well as some other denim jacket styles that are perfect for transitioning to fall.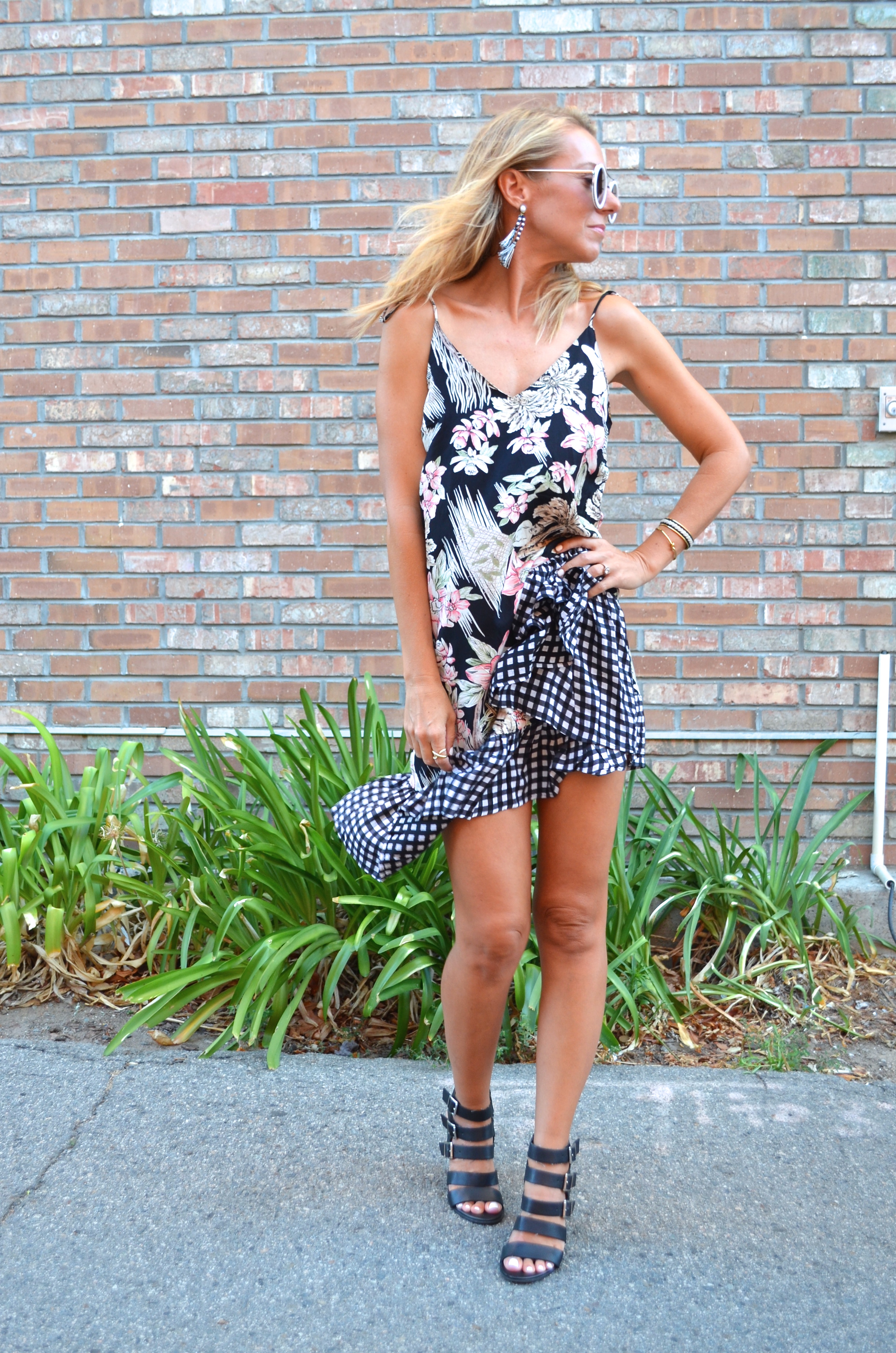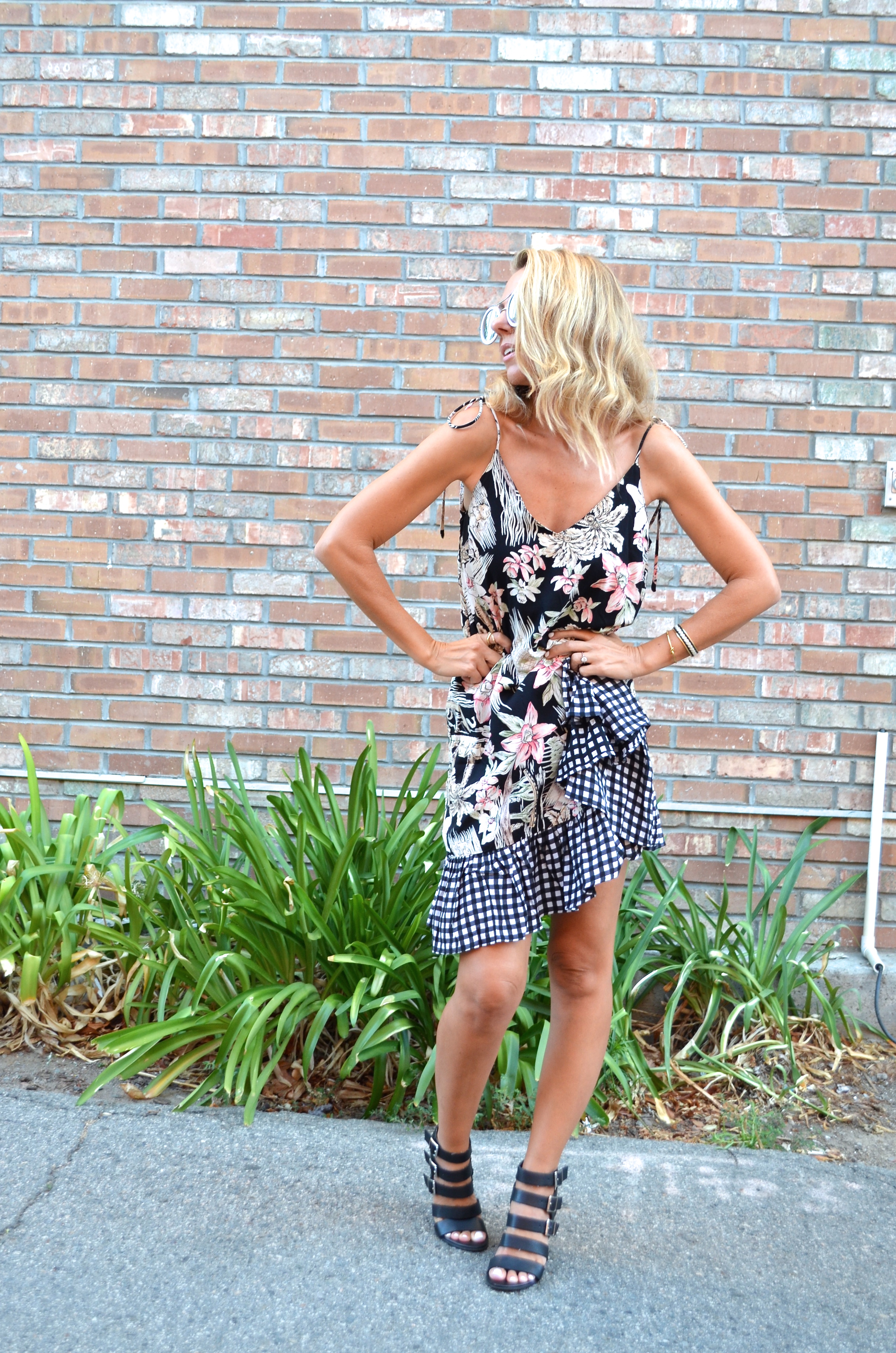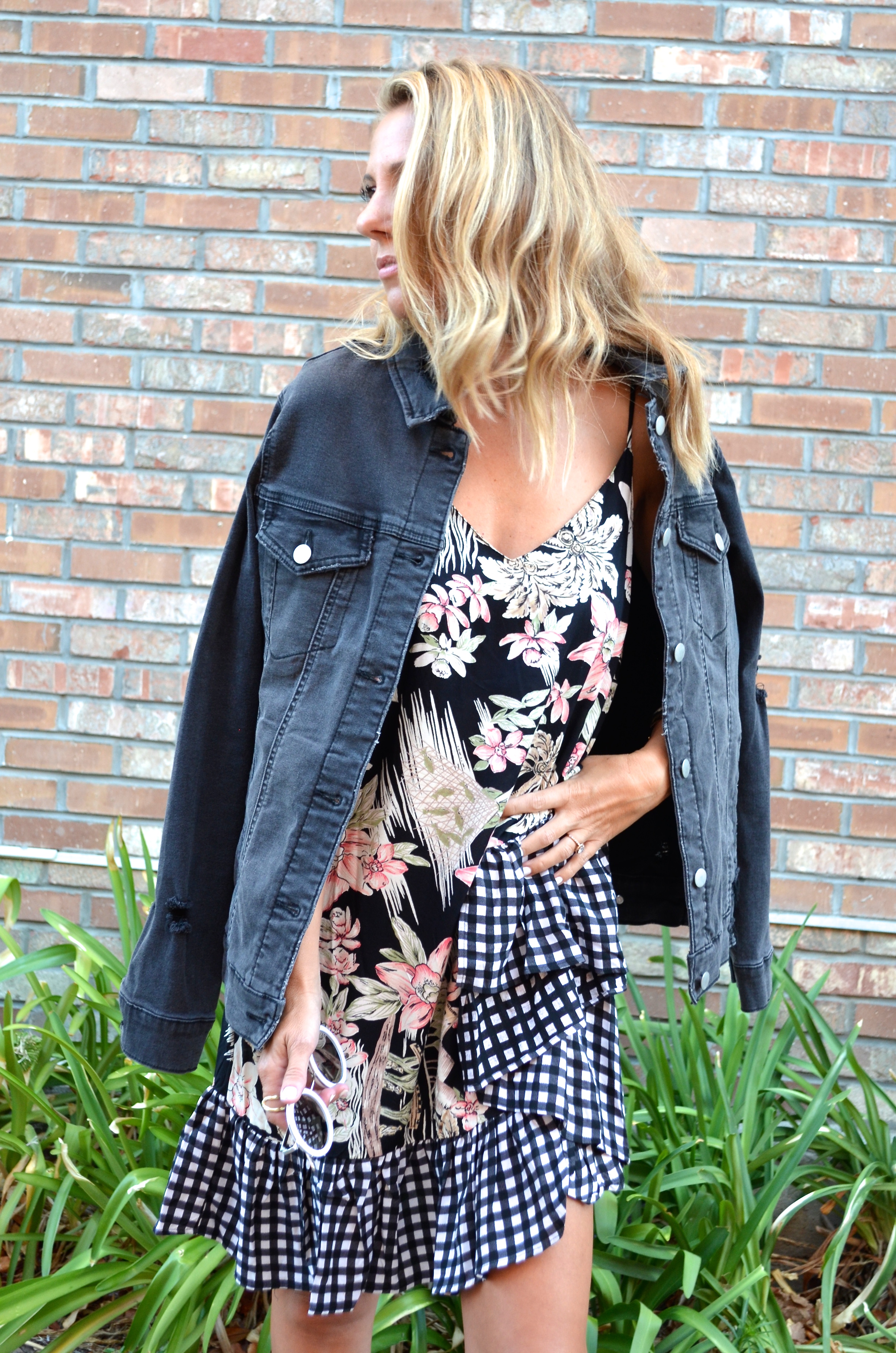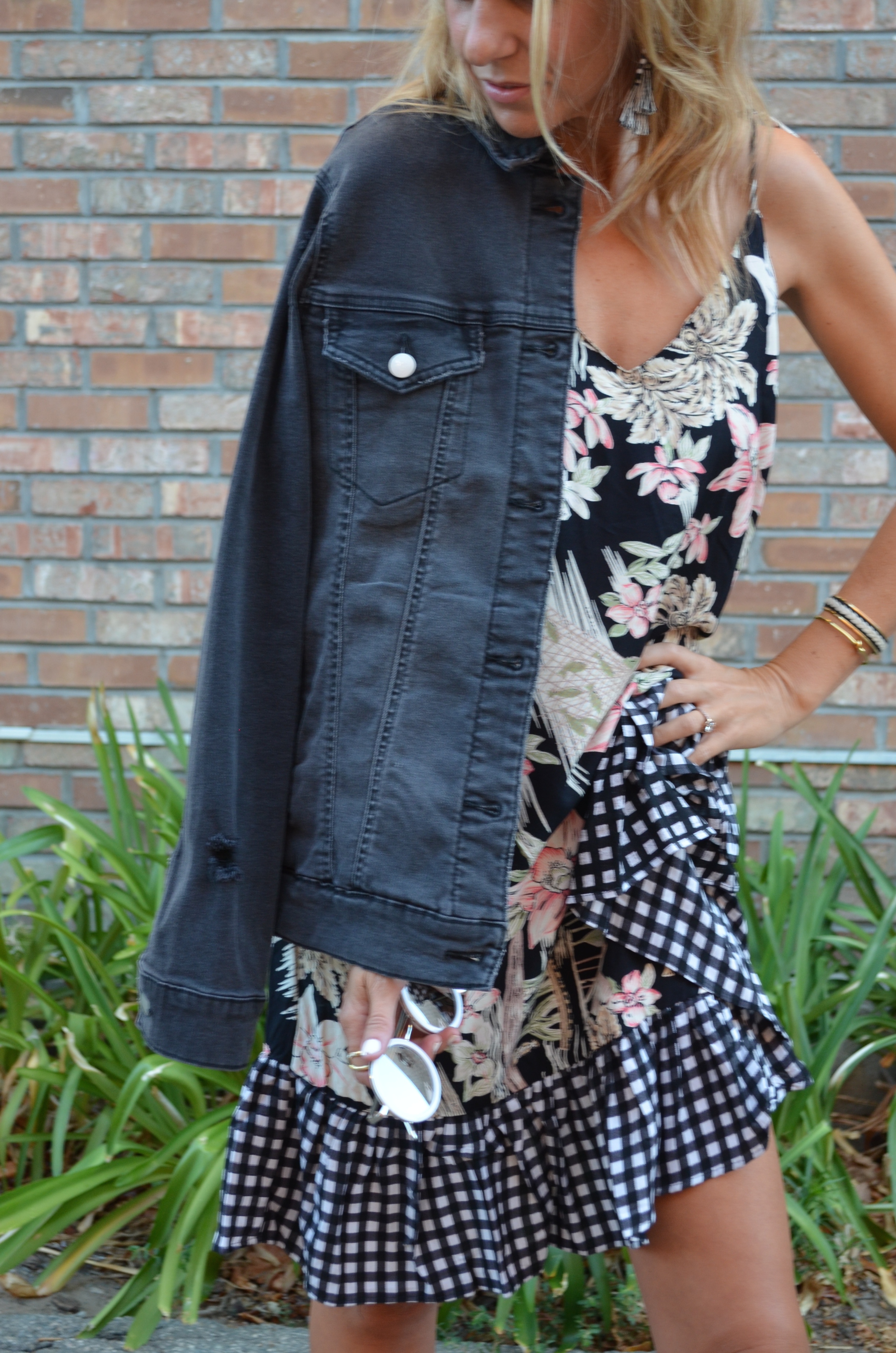 Save
Save