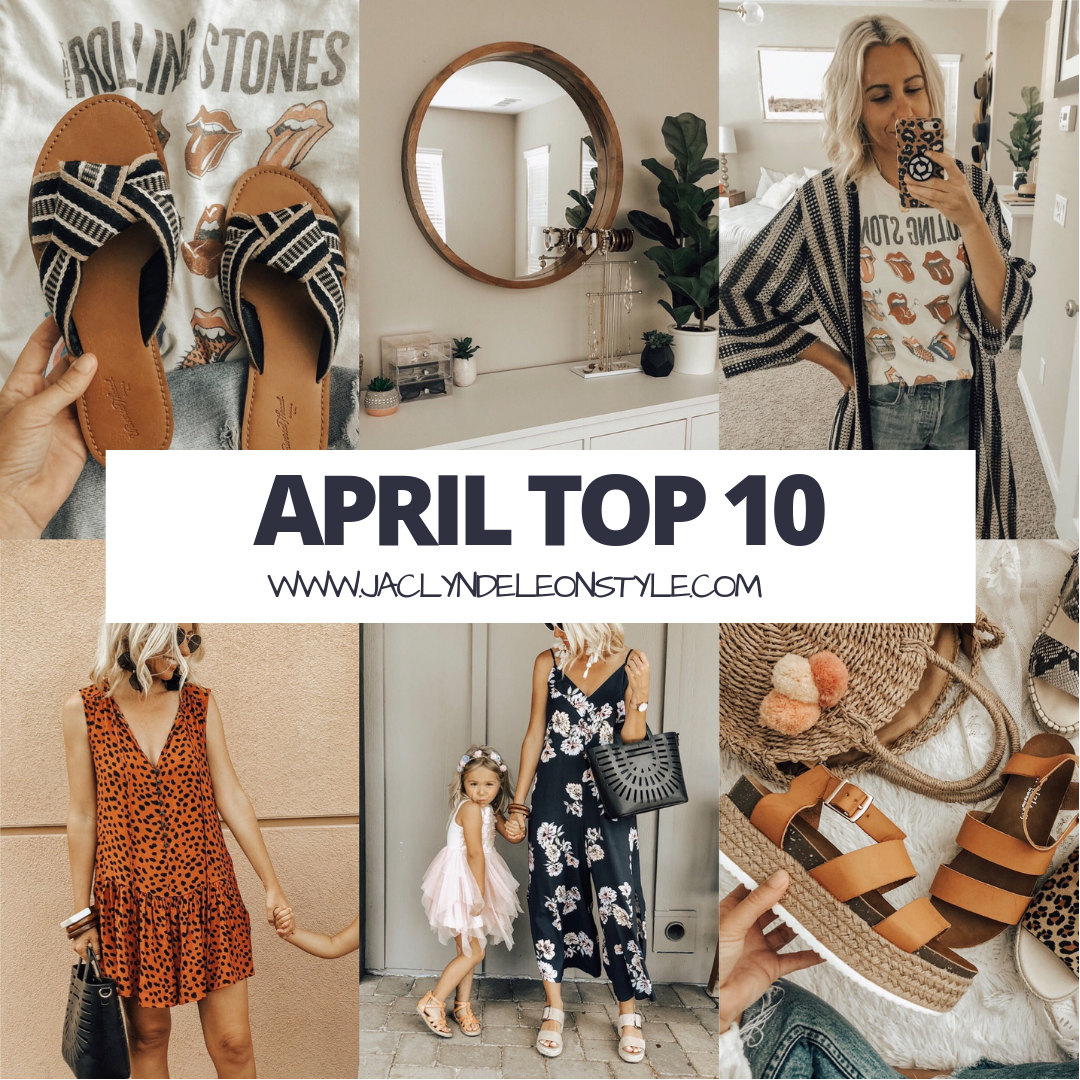 I can't believe how quickly April flew by!  We had Spring Break, Easter and lots of sports games and pool time with friends.  But the fun is just beginning!  Summer I'm ready for you!!
The month of April was definitely filled with some good sales (especially shoe sales) and I was so happy to see you guys take advantage of it.  To be honest it's always better to just wait for the sale unless it's a killer Amazon find!  No surprise at the top 2 as they've been coming in at the top week after week.
Here you have it- The top 10 selling items in April.  Let me know which one's your favorite in the comments below.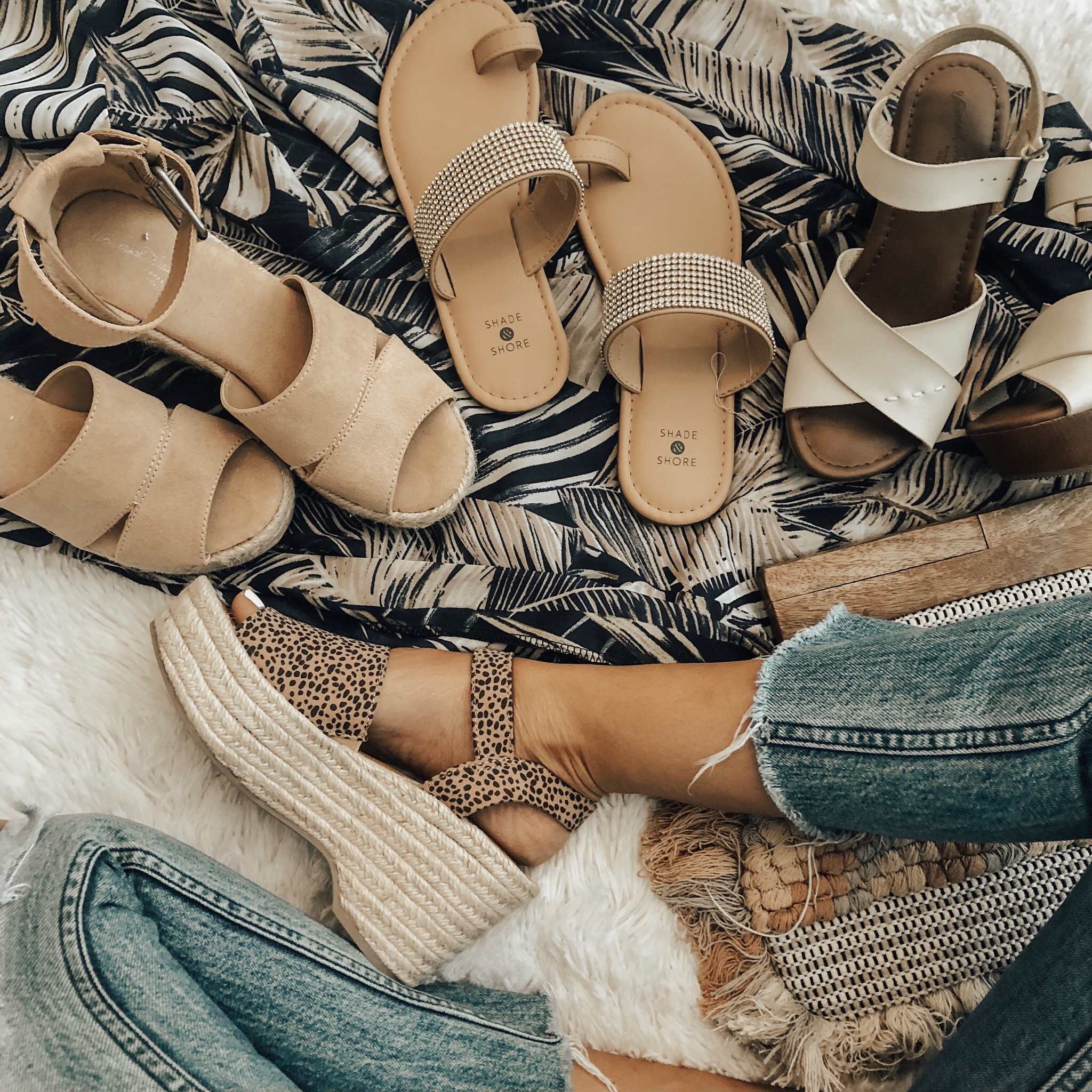 Target is definitely killing their shoe game right now.  These leopard print espadrilles are so cute and comfy too.  And when Target had their bogo sale so many of you jumped on it!  Although I love the leopard print they also come in several different colors as well.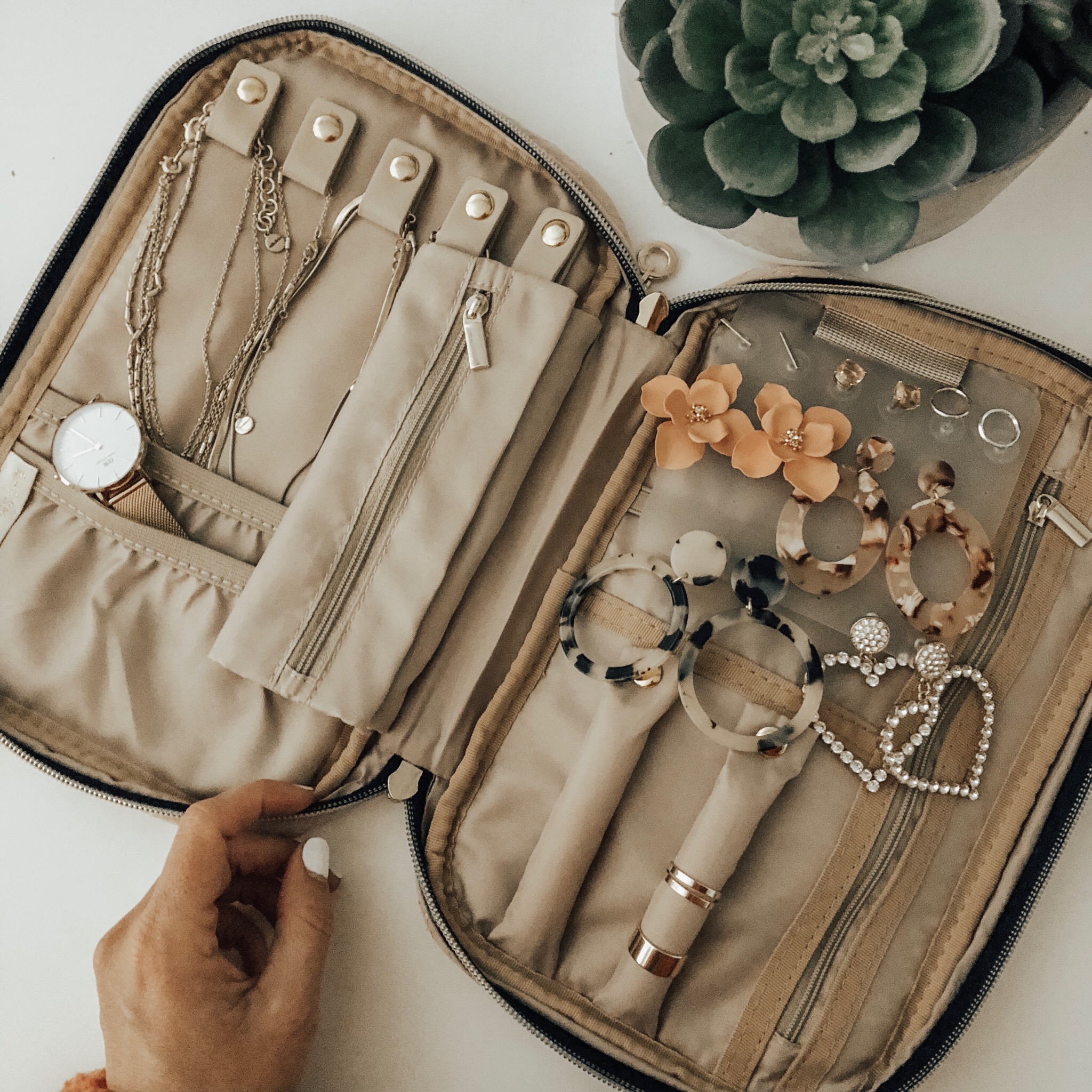 This travel jewelry case has definitely been a game changer for me!  I used to throw all my jewelry in a small bag to travel and then find it all tangled and a mess.  I love how this has a separate sections for each type of jewelry and no more tangled necklaces for me!  If you don't travel with quite as much jewelry as I do I definitely recommend the smaller version which you can find HERE.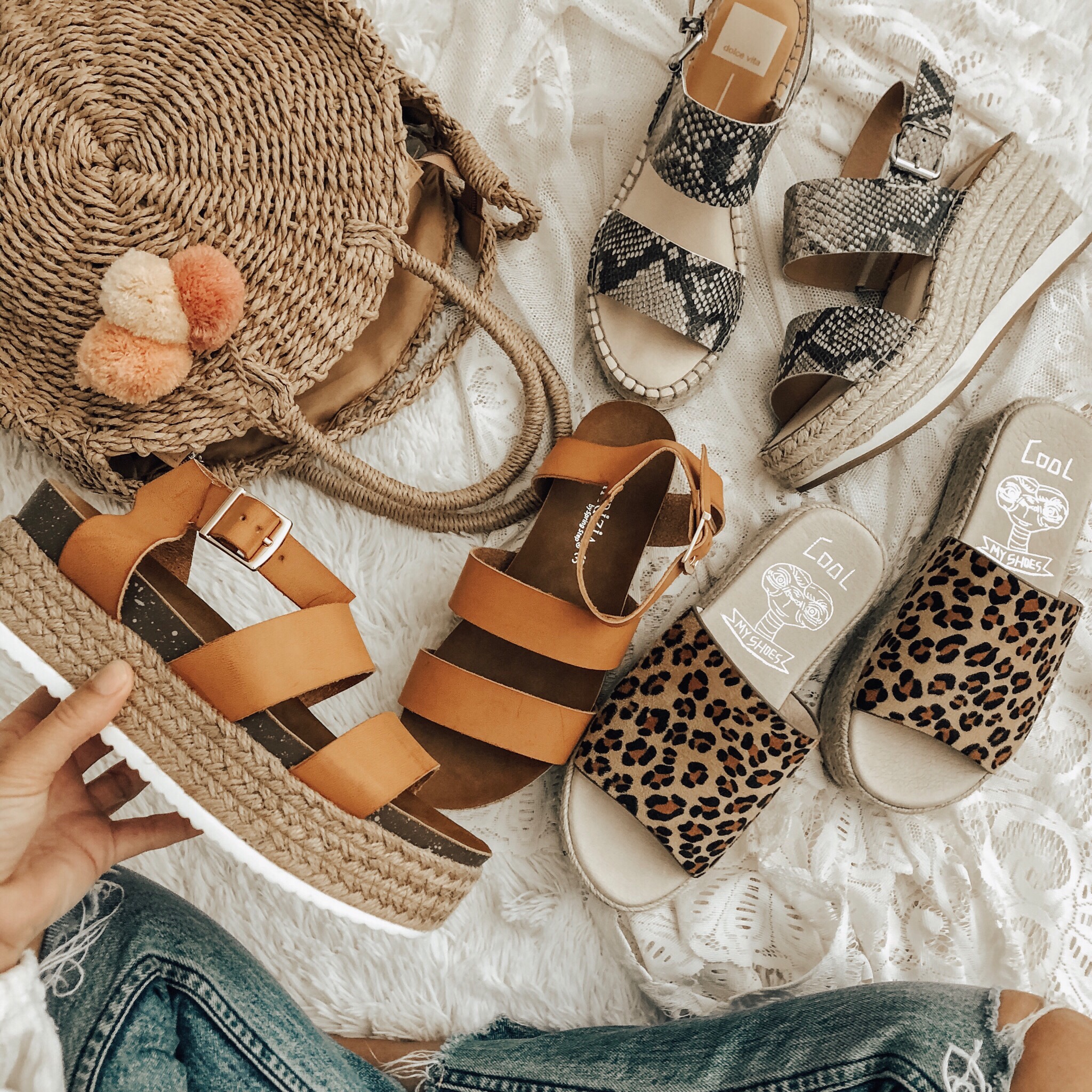 I've had these espadrille sandals for over a year now and continue to wear them a ton.  They are super comfy, under $45 and go with just about everything.  No surprise that it continues to be a top seller!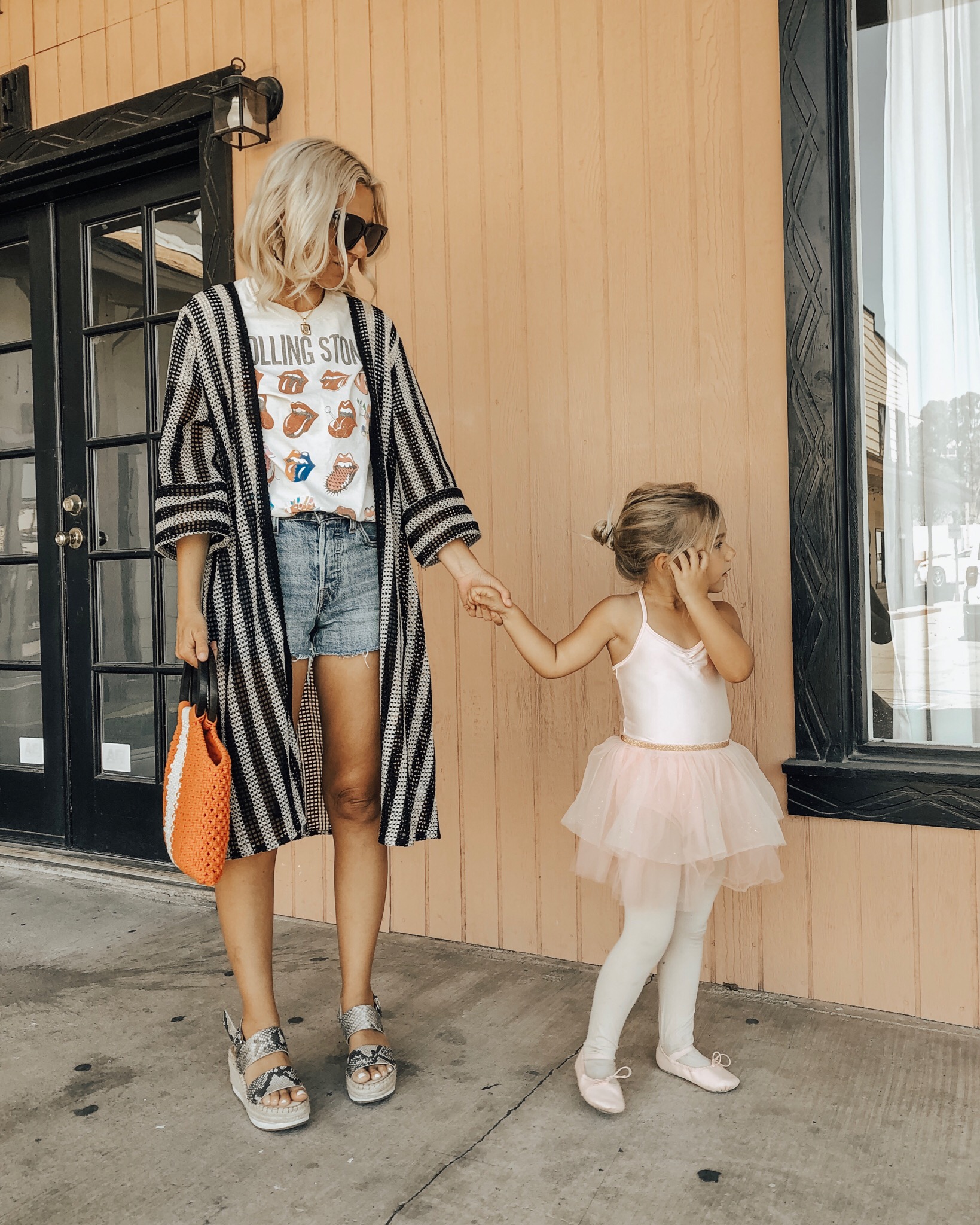 One of my favorite current outfit trends is a good graphic tee with a kimono.  I love this rolling stones tee and have been wearing it a ton lately.  Although it's currently sold out I found tons of similar tees that can get you the same look.  This kimono has definitely been on repeat too!  It's also perfect to wear as a beach cover up over a bathing suit or to add something to a basic black romper.  And I saw that it's now on clearance so you better act fast.
SHOP SIMILAR ROLLING STONES TEES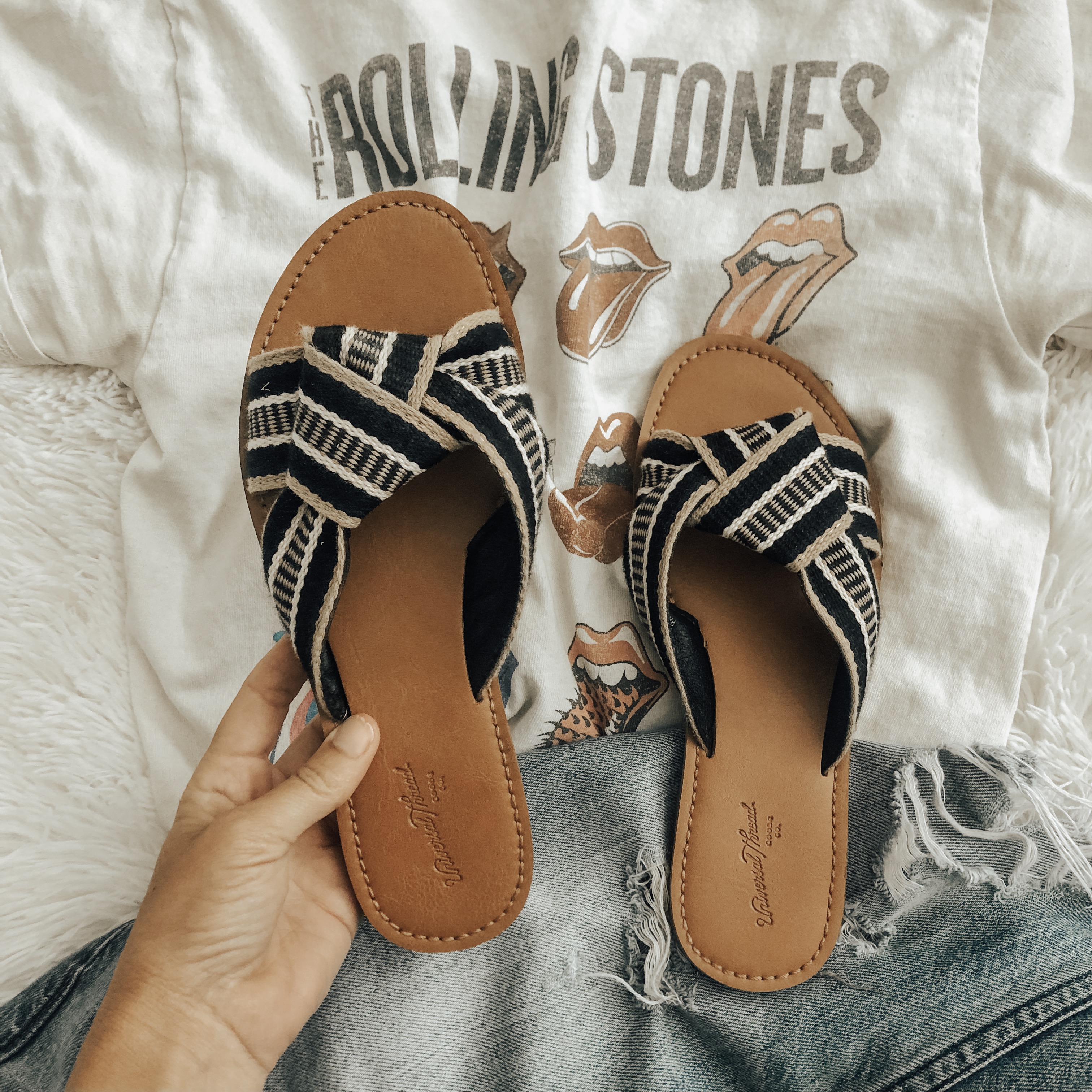 I was so excited to see how many of you took advantage of the Target bogo sales this month.  I love how affordable Target shoes are and you can't beat it when they go on sale.  This knotted sandal is definitely a favorite from the new sandals and I'm so happy to see you loved it as well.  This sandal does run a bit snug so I definitely recommend sizing up half a size.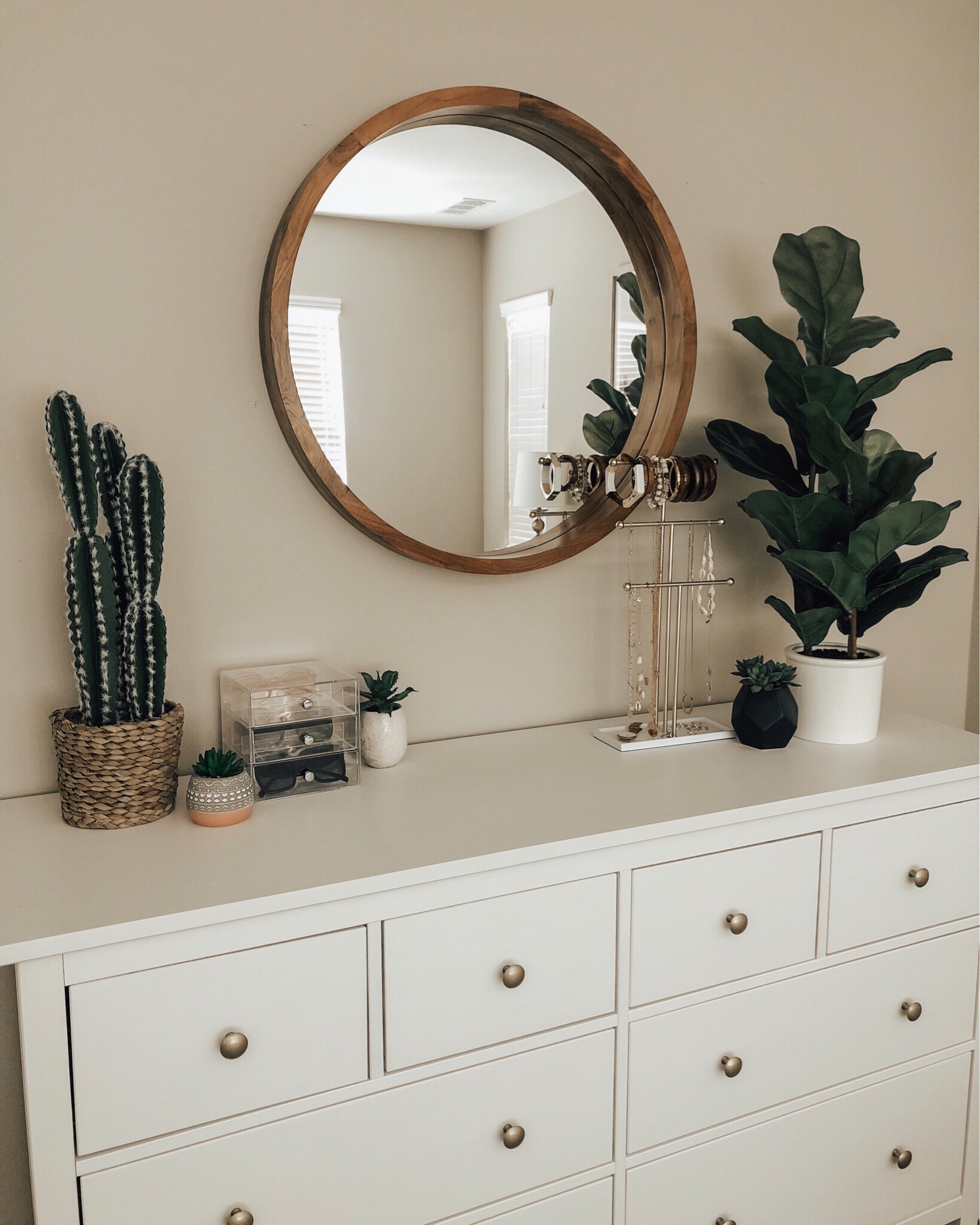 I recently updated my master bedroom and this large round mirror fits perfectly above my dresser.  When Target had a big home sale earlier this month I was so excited to see so many of you take advantage of it.  It's such a great price for the size and round mirrors are so on trend right now.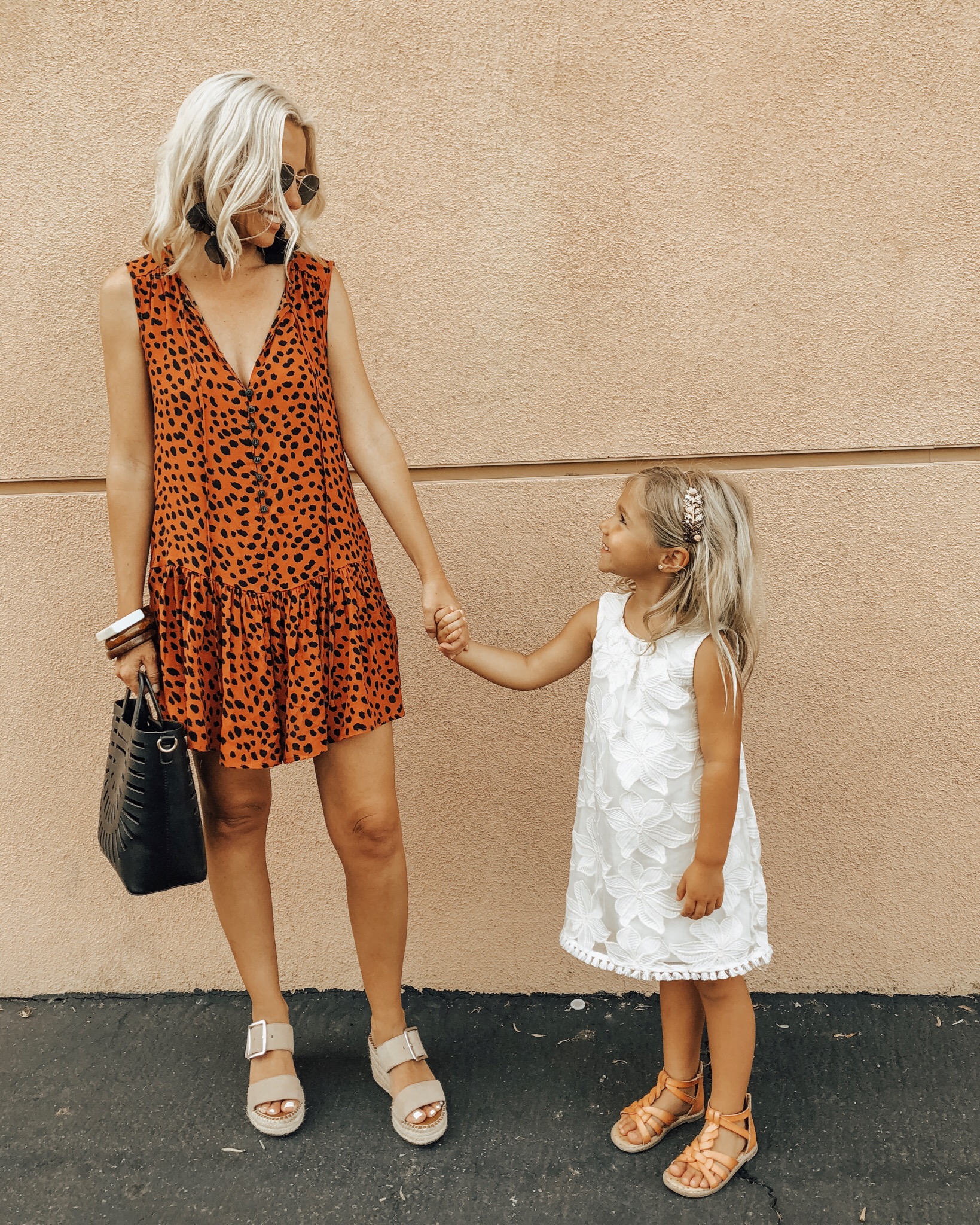 This cheetah romper is so good you all sold it out!  This was by far the most clicked item of the month but unfortunately sizes went quickly.  It's so comfy and easy to wear and perfect for every day in the summer time.  Don't worry I will keep tabs on it and let you know once it's restocked.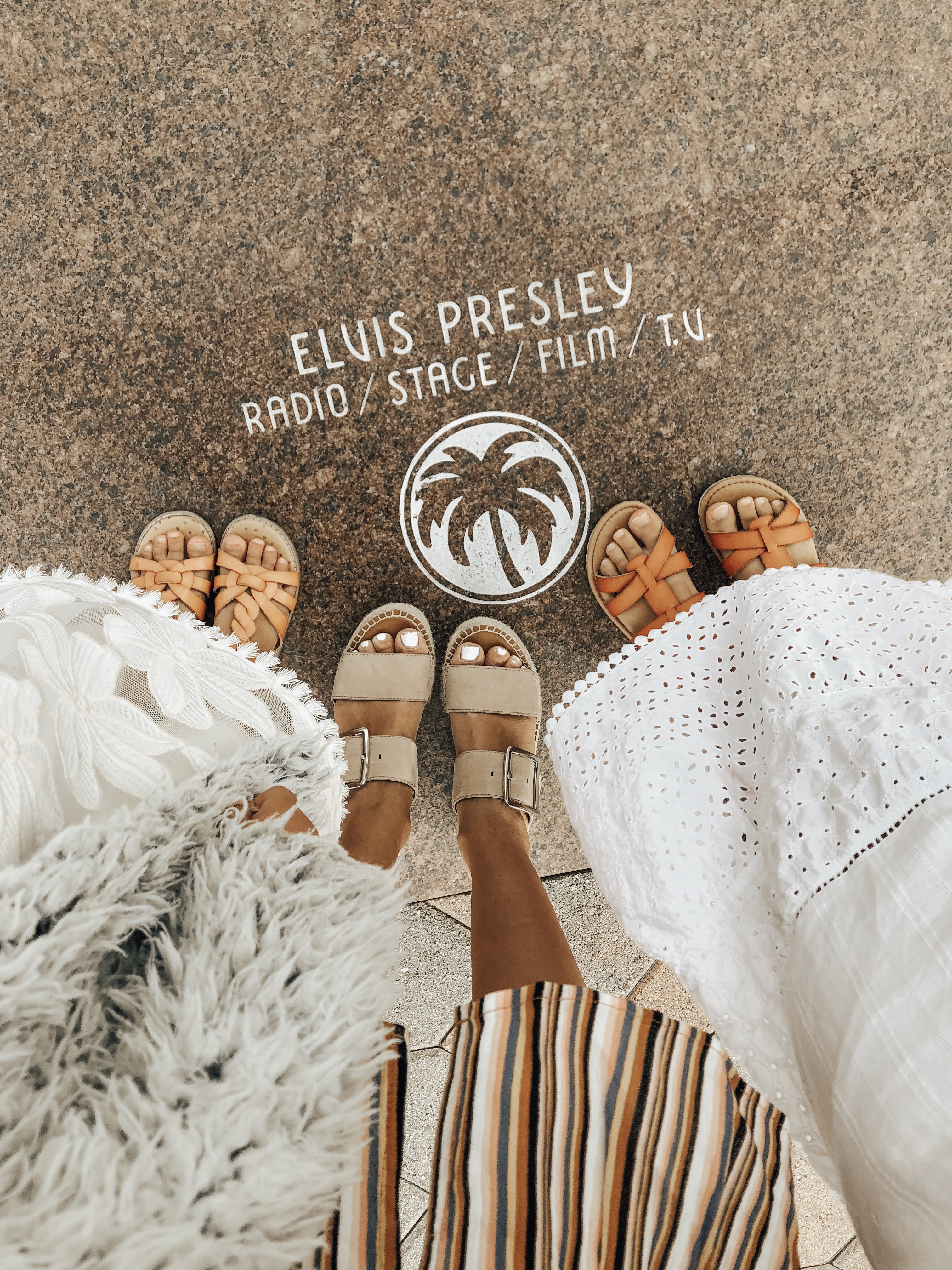 So happy to see you all love these espadrilles as much as I do!  When I first ordered them I was a little unsure about them because the wedge looked really high.  Come to find out it's only a slight heel and they are so comfy.  I've been wearing these sandals non stop from the park with the kids to date night with the hubby.  If you haven't gotten these yet you definitely need them!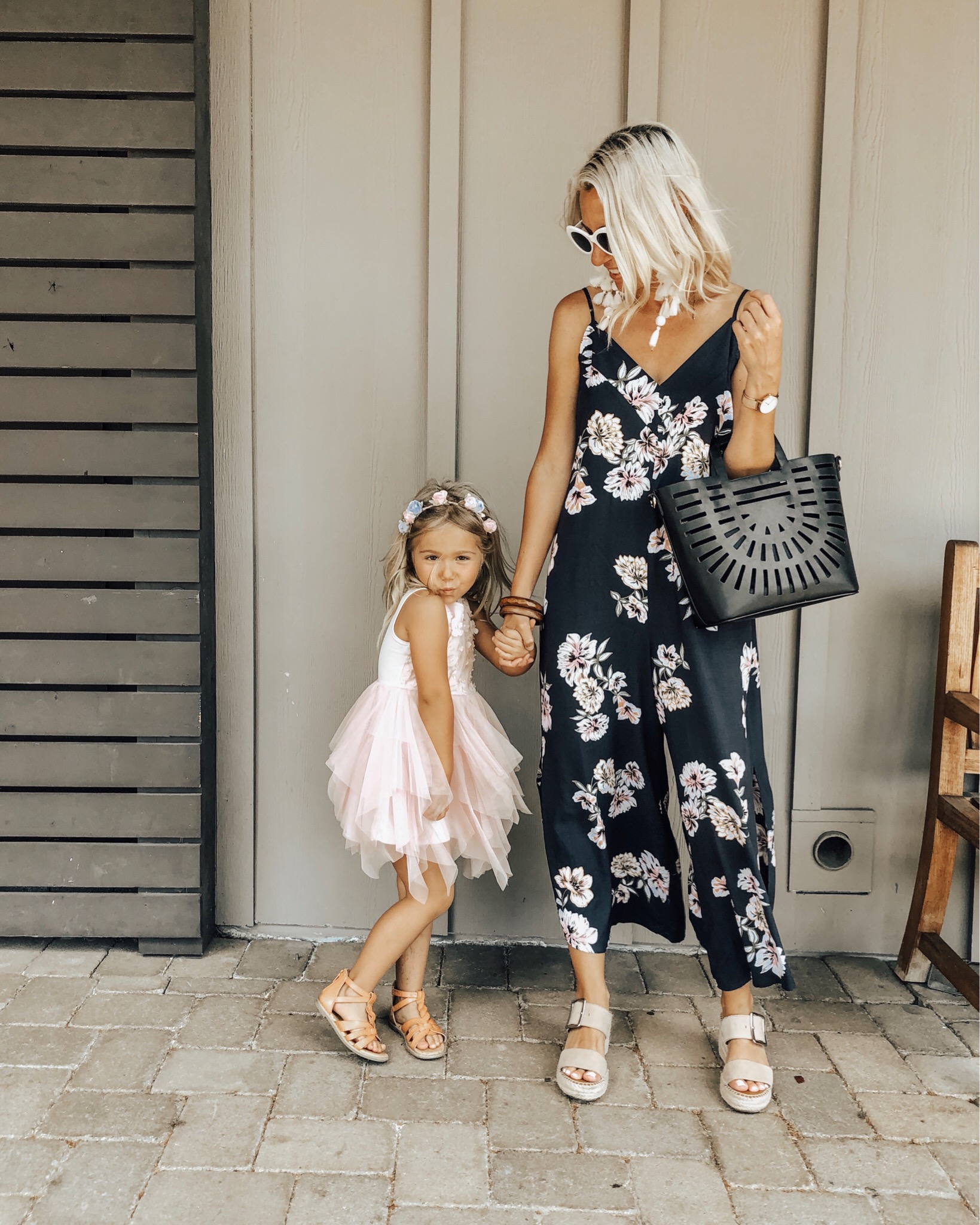 No surprise that the comfiest jumpsuit I wore for 3 days in one week is at number 1 because it's my favorite too!  It's so cozy and easy to wear but is dressy enough for any occasion.  Best part is that it's currently on sale but sizes are going fast!  RUN!!!
Well that's it!  Can't wait see what you all love in May!  Thanks for stopping by!
SHOP TOP TEN