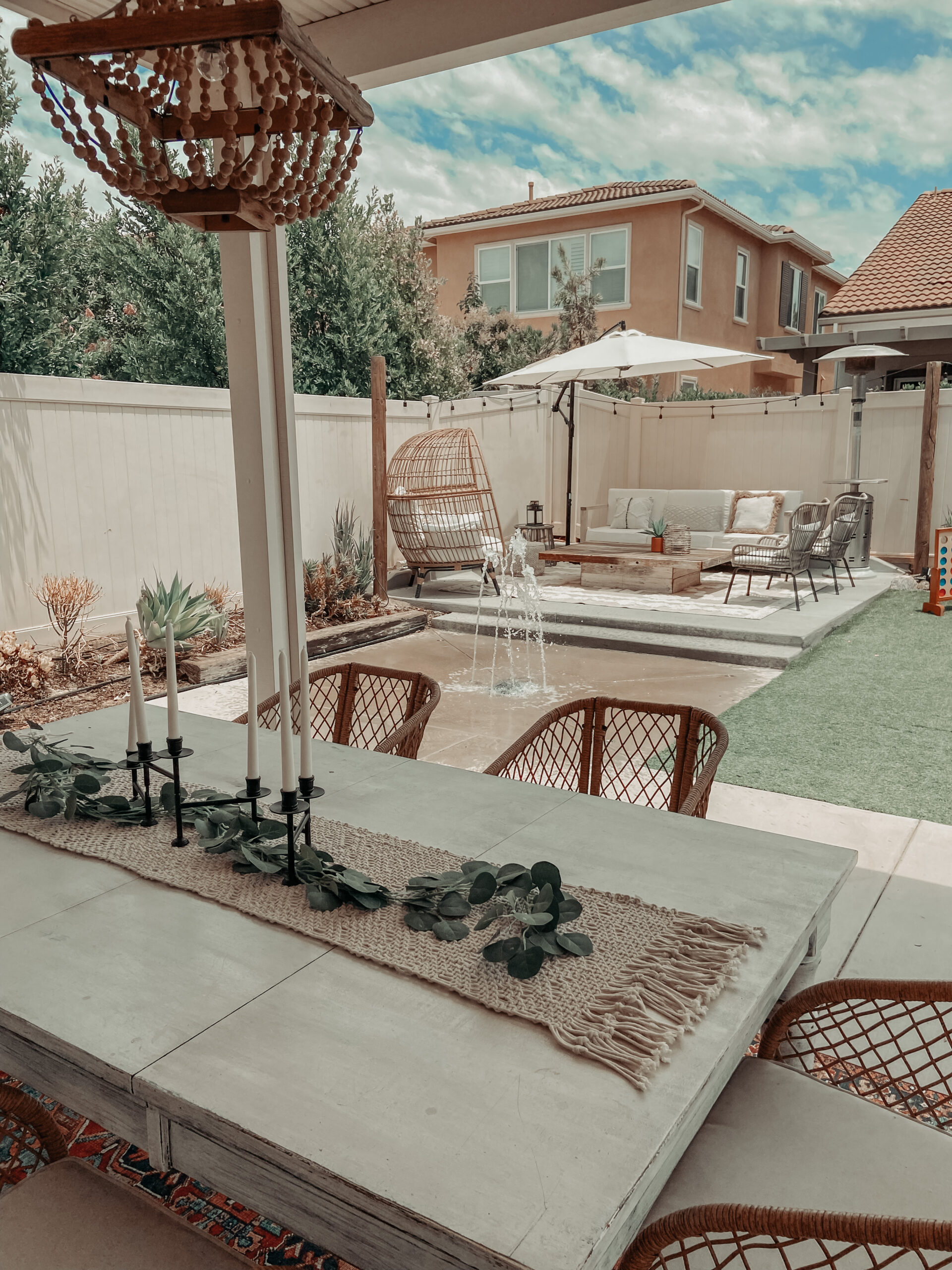 With Summer in full force we decided to refresh our backyard patio space so we can enjoy the outdoor space. We started by removing the kids old sandbox and added cement to create a nice lounge area. Then we moved around our outdoor couch + chairs to create a separate dining space.
I then ordered a new patio table so we can start eating outside but then I found that the size was just too small. Instead we decided to move our indoor dining table + chandelier to the new outdoor space. I then ordered new outdoor chairs and rug to complete the space. Check out the new dining space below + let me know what you think.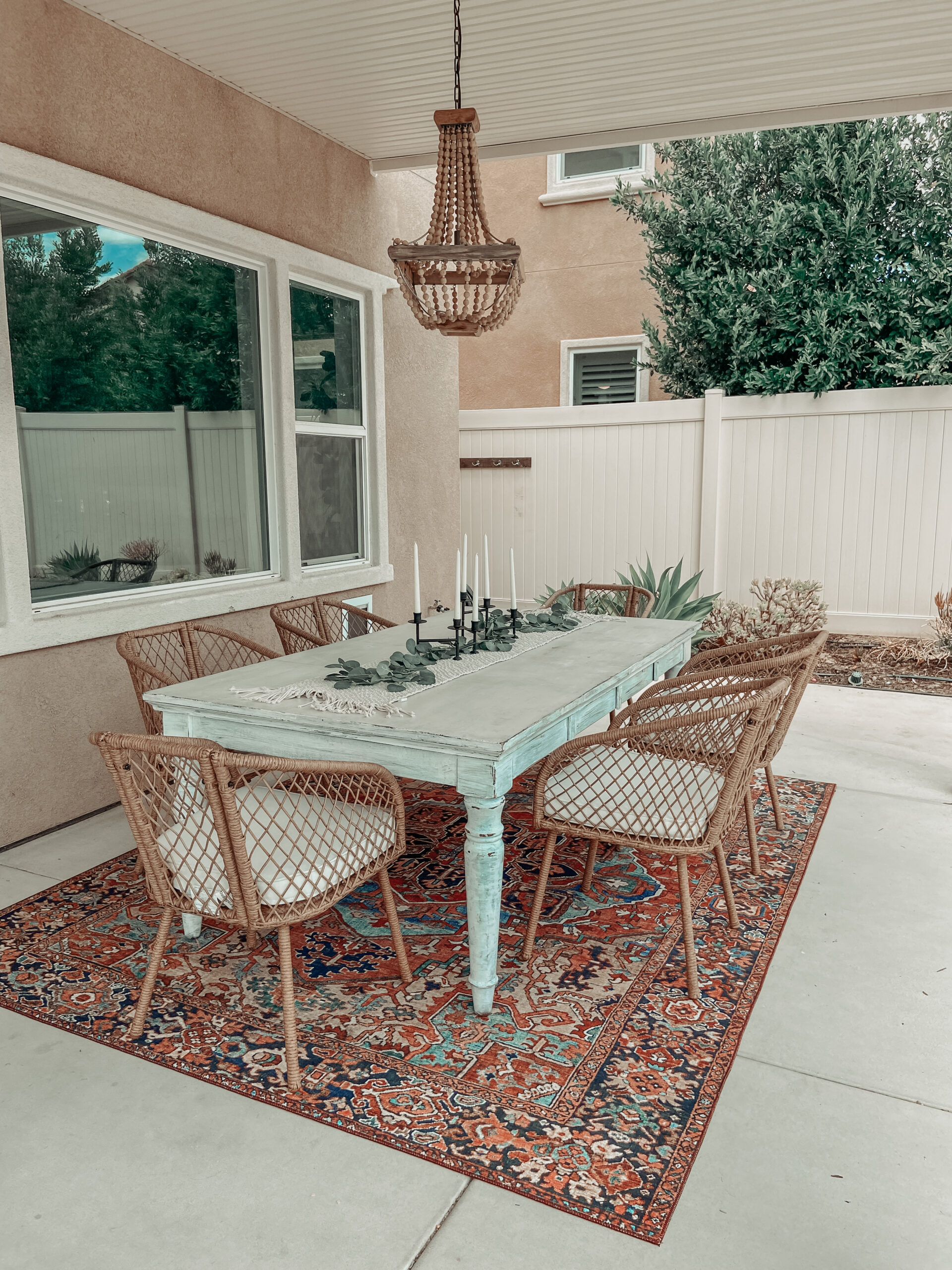 For the lounge area below we also got a new umbrella, rug + pillows to compete the refresh. Then of course we strung lights around the back fence. Overall we went for a neutral boho chic vibe and I love how it turned out.
Most everything I ordered to update the space came from Amazon, Target and World Market making it very affordable. I'd love to hear what you think so let me know in the comments below.