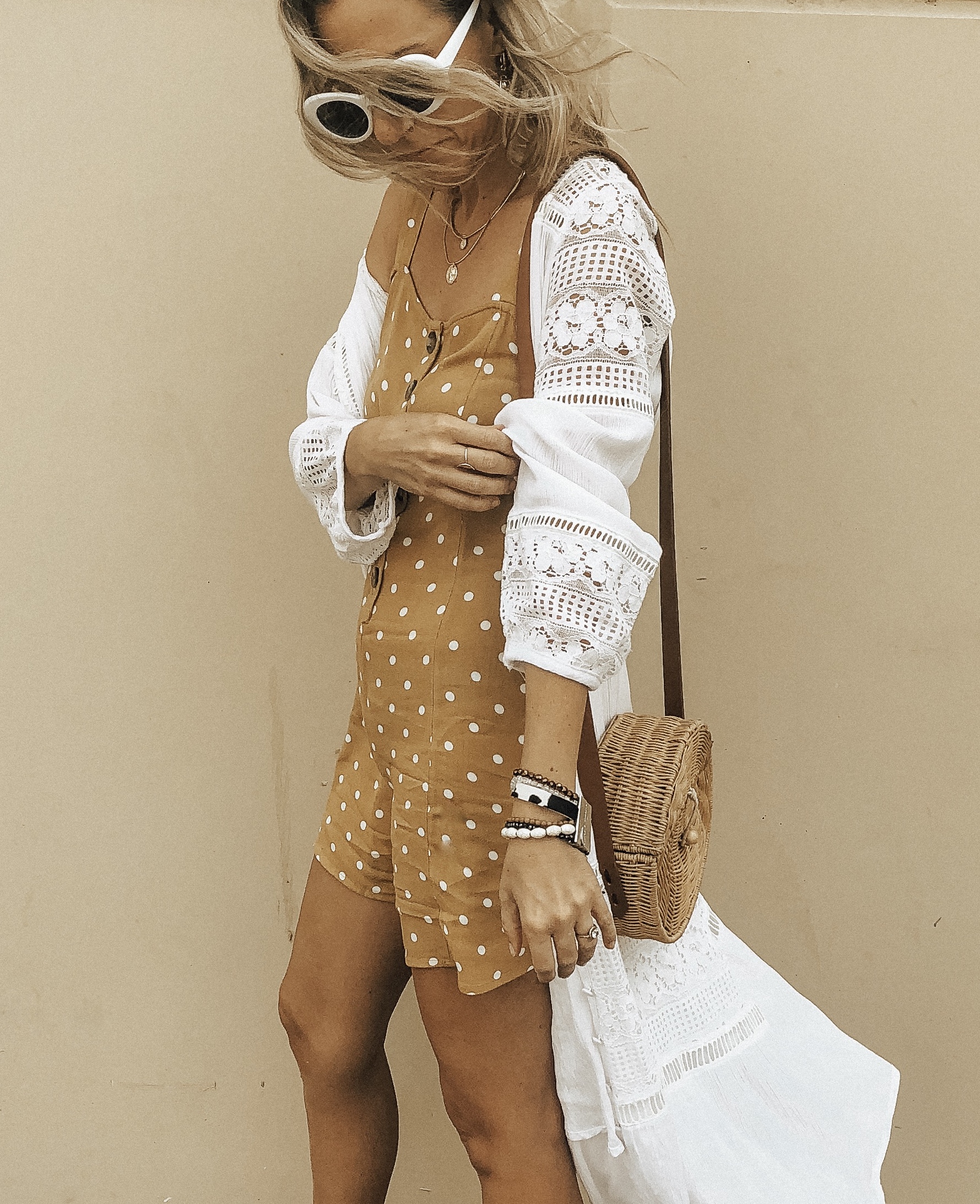 I truly believe that accessories are what really makes an outfit.  The right handbag can add style to a simple white tee and the right pair of shoes can dress up a simple pair of jeans.  And jewelry can do the same thing!
When I first came across Victoria Emerson jewelry I was immediately drawn to their boho cuffs.  I loved the idea of having only one bracelet but it looked like you were really wearing several.  The stacked bracelet look is a big trend and this design makes it so quick and easy to do.
There are so many great designs to choose from that it was hard narrowing it down to my two favorites.  Once I received them in the mail I have to say I was extremely impressed with the quality of the bracelets.  The white gold magnetic clasp not only makes a nice statement but it makes it really easy to put on the bracelet.  The the mix of beads, leather and stones really gives it a high end and unique look.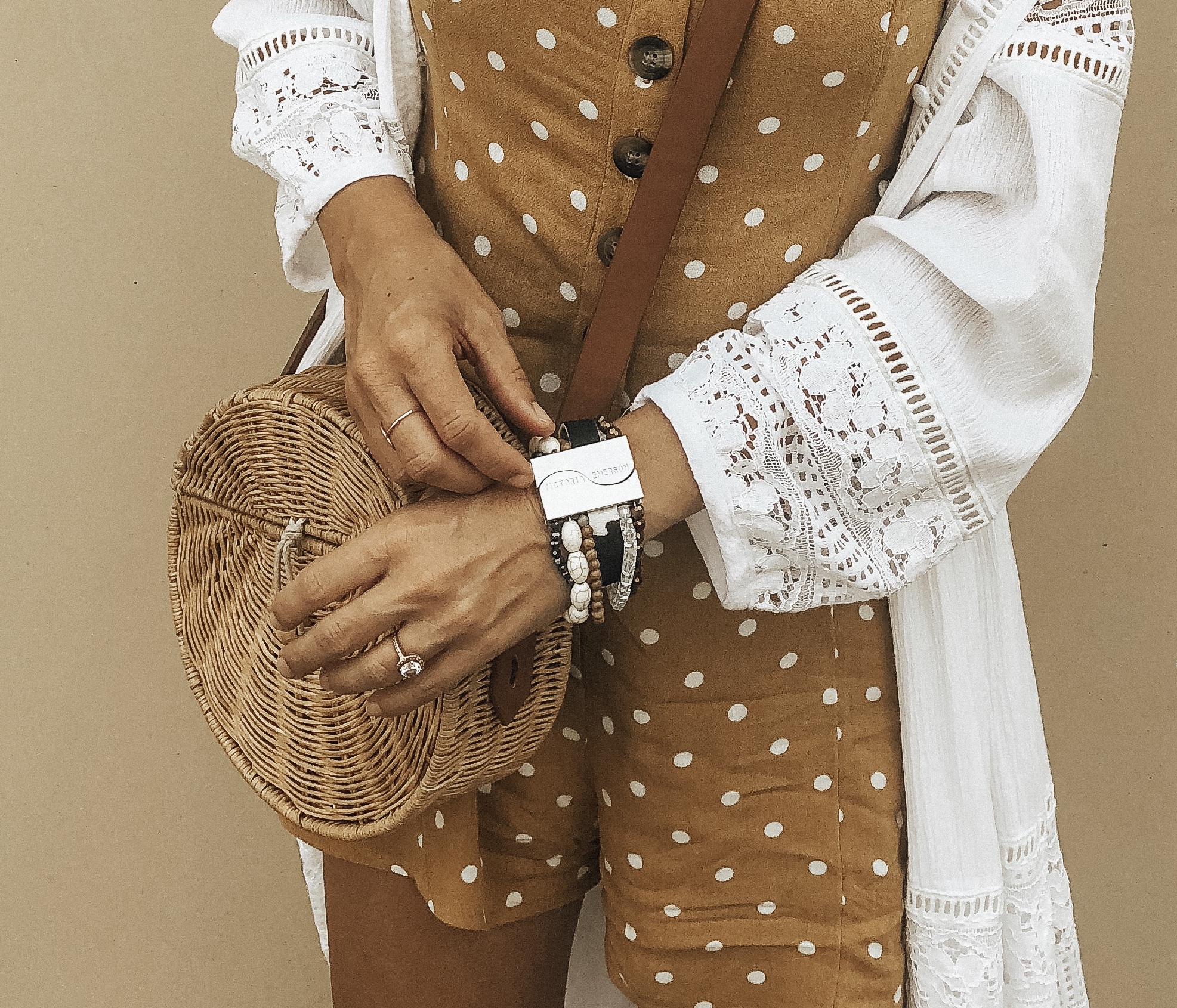 I had so much fun styling these bracelets!  First up was the El Paso Bracelet.  With the warm tones in this bracelet I decided to pair it with this cute yellow polka dot romper.  Then I threw on my favorite white kimono for an added layer and texture and paired it with my go to summer platform sandals.  To play up the boho vibes I opted for my straw bag and white retro sunnies.
For the next look I styled the Bilboa Bracelet and decided to stick to the gray neutral color pallet.  I paired my everyday distressed denim with a casual striped peplum top and threw on this new floral button down I picked up from Target.  Of course I had add my gray fedora hat that goes perfectly with this bracelet.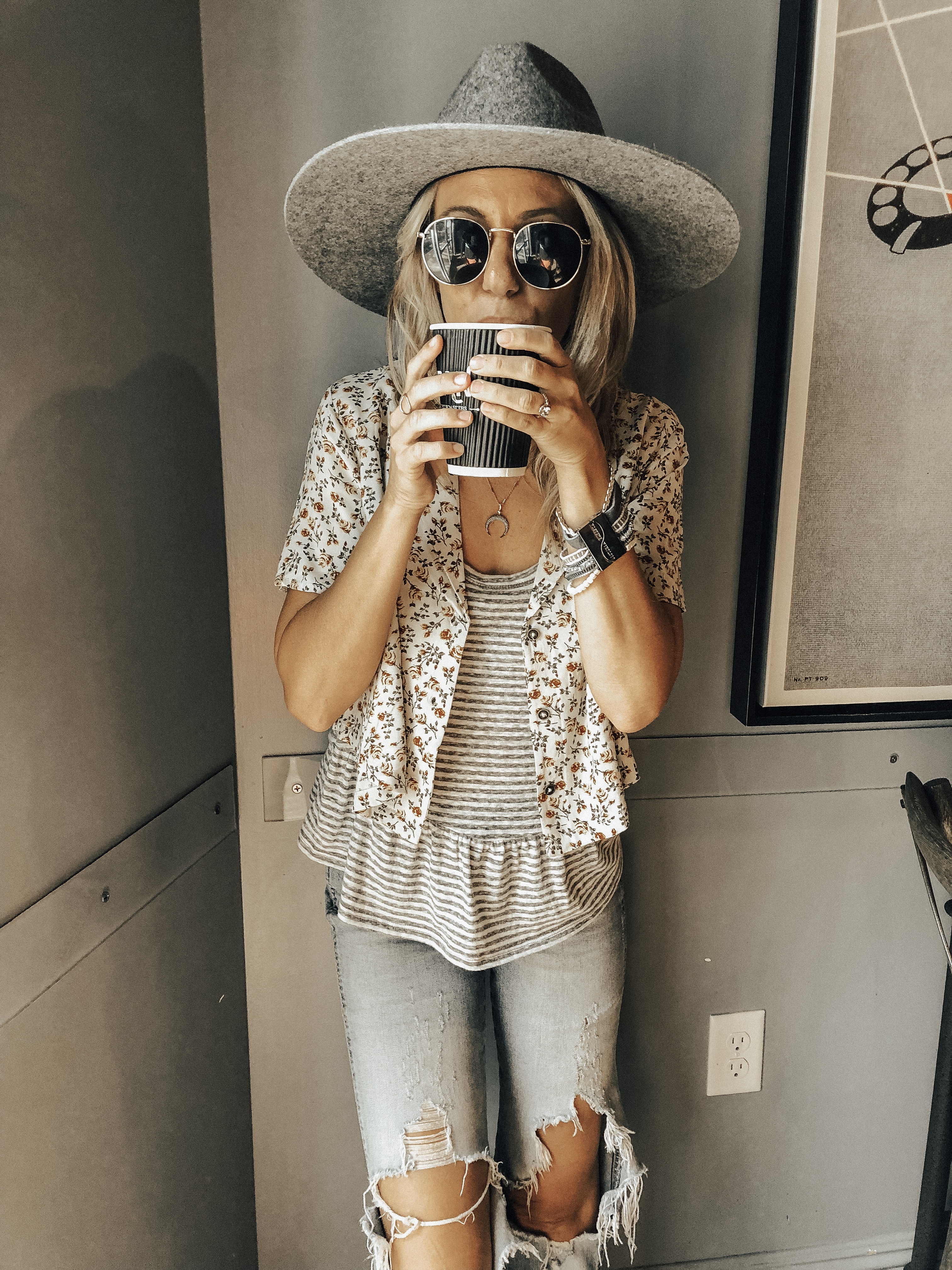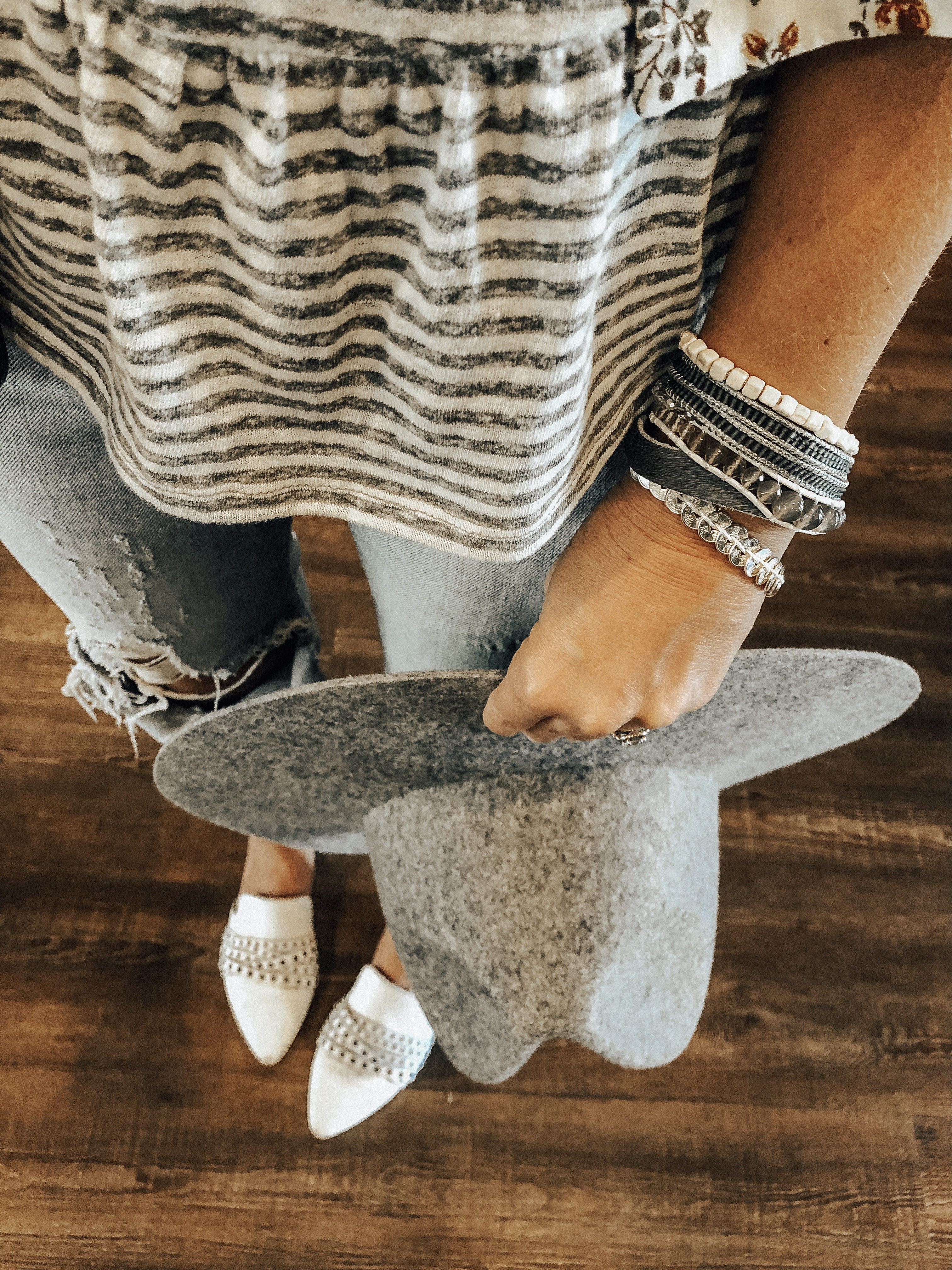 Overall I am so impressed with these bracelets and look forward to continuing to style them.  Lucky for you Victoria Emerson is giving you 30% off with my discount code JACLYNDELEON30.  That way you can style your own boho bracelet or gift one to a good friend.
Comment below and  let me know what you think of these beautiful bracelets and how I styled them.
Happy Shopping!  And thanks for stopping by!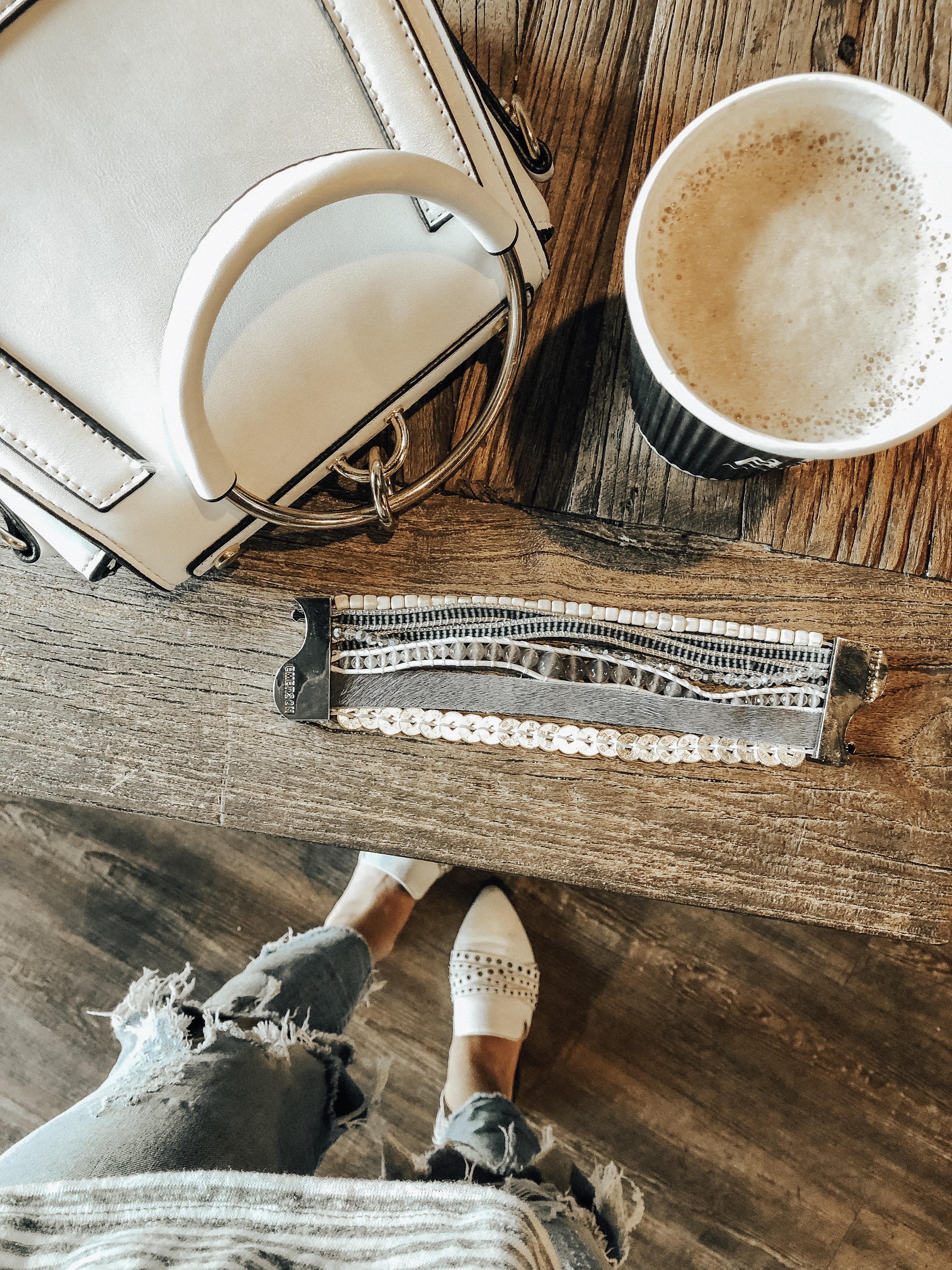 SHOP BOHO BRACELETS

SHOP MY STYLE