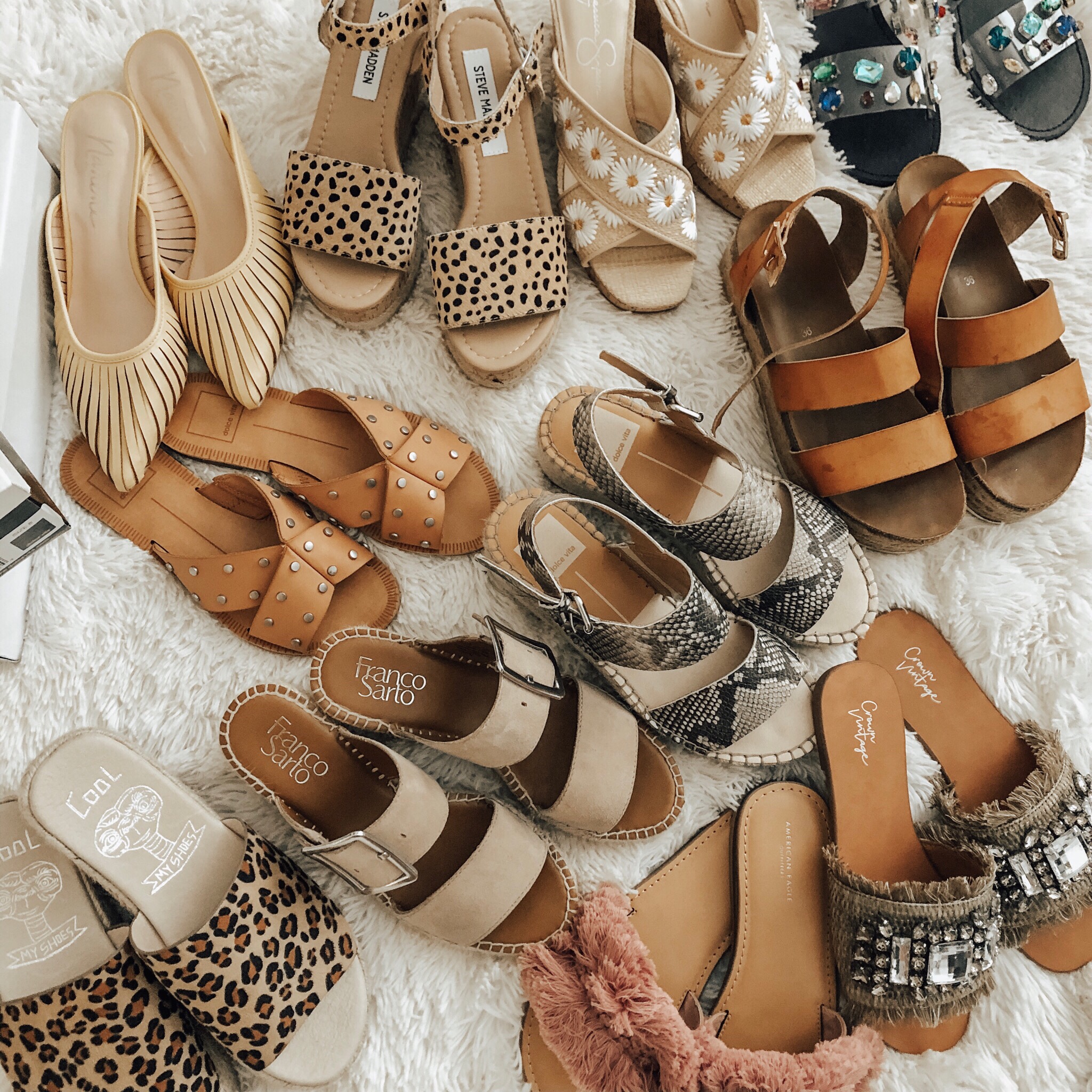 As I'm sure most of you know already I've got a crazy shoe addiction!  I love how a cute pair of shoes can transform any outfit!  And there's nothing better than a cute sandal in the Spring and Summer.
I wanted to quickly share a few of the current shoe trends and what my favorites are.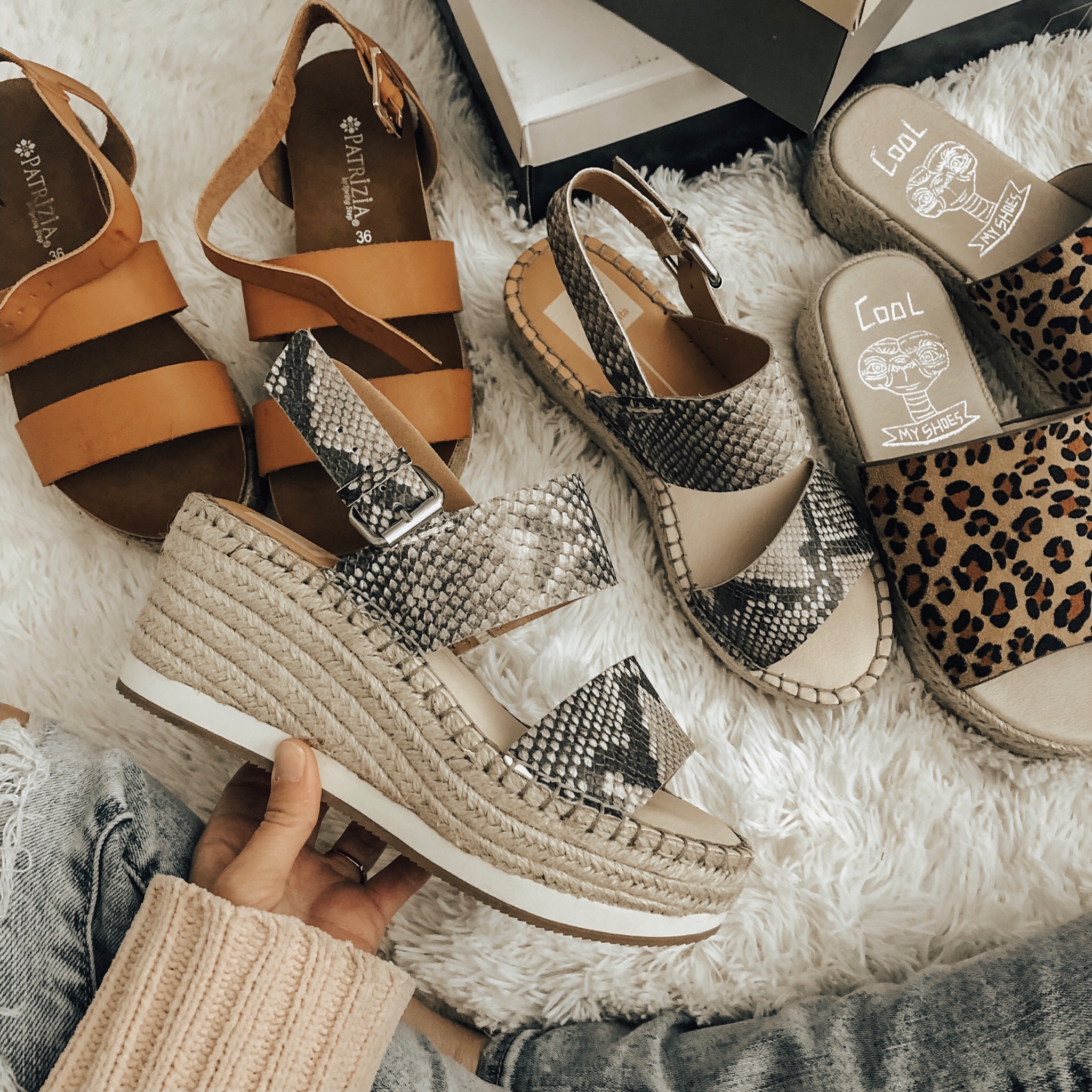 1- THE ESPADRILLE
I would have to say my absolute favorite current shoe trend is the espadrille.  It's the perfect Spring and Summer shoe and there are so many fun styles and options out there right now.  You can easily pair them with jeans and tee shirt or dressed up with a jumpsuit or dress.  This snakeskin one (size up 1/2 size) is definitely a favorite and oh so comfy!!  I also recently got THIS wedge espadrille that I have been wearing non-stop!  Shop all my favorites below.
SHOP ESPADRILLES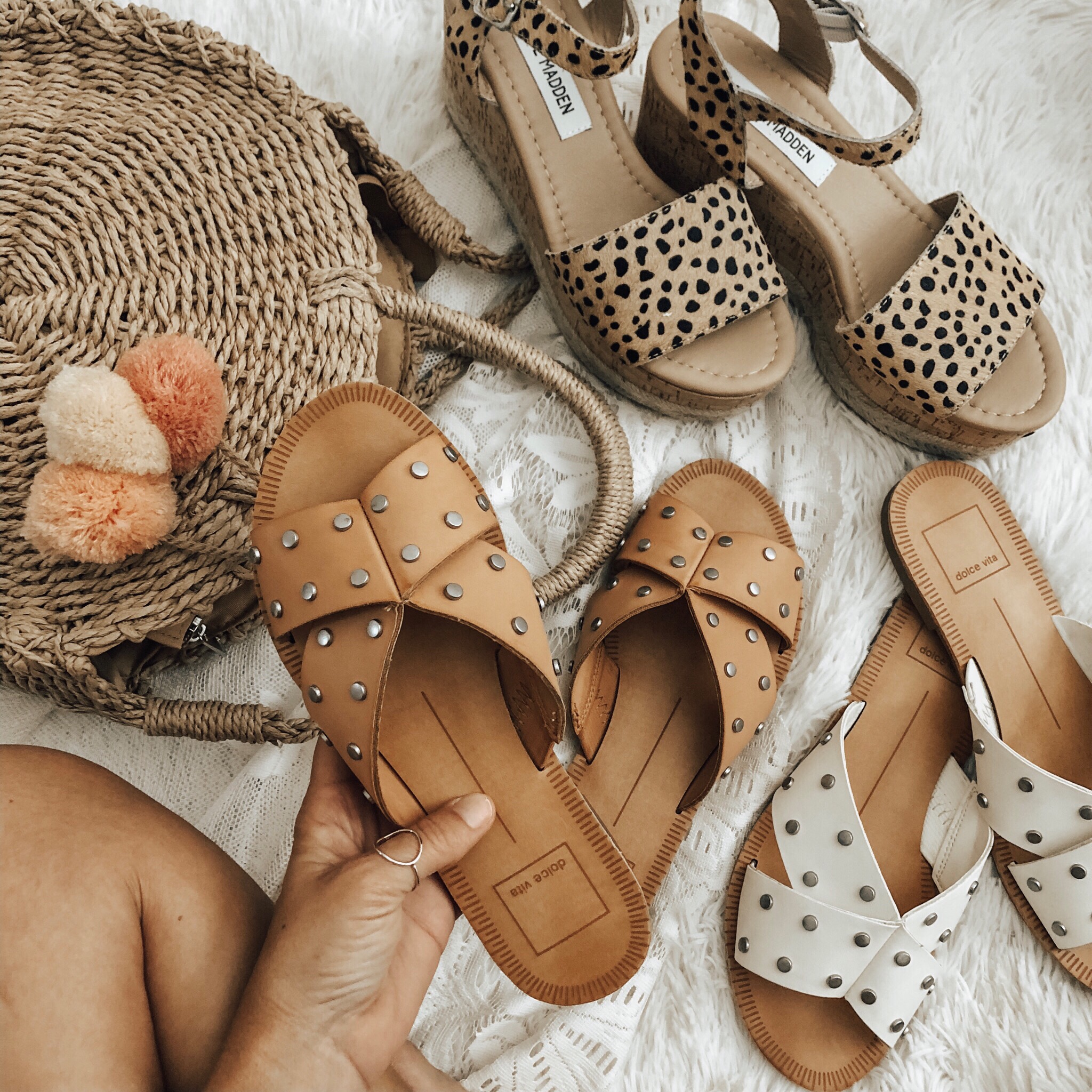 2- FLAT SLIDE SANDALS
Spring and Summer is all about going to the pool or the beach so you definitely need a slip on sandal to easily wear.  There so comfy and easy to wear when on the go or running errands with the kids.  Just because they're comfy and easy they don't need to be plain and boring.  There are so many cute flat sandals out right now it's hard to narrow it down to just one.  And with the affordable price tag on all my favorites you won't have to!
SHOP FLAT SLIDE SANDALS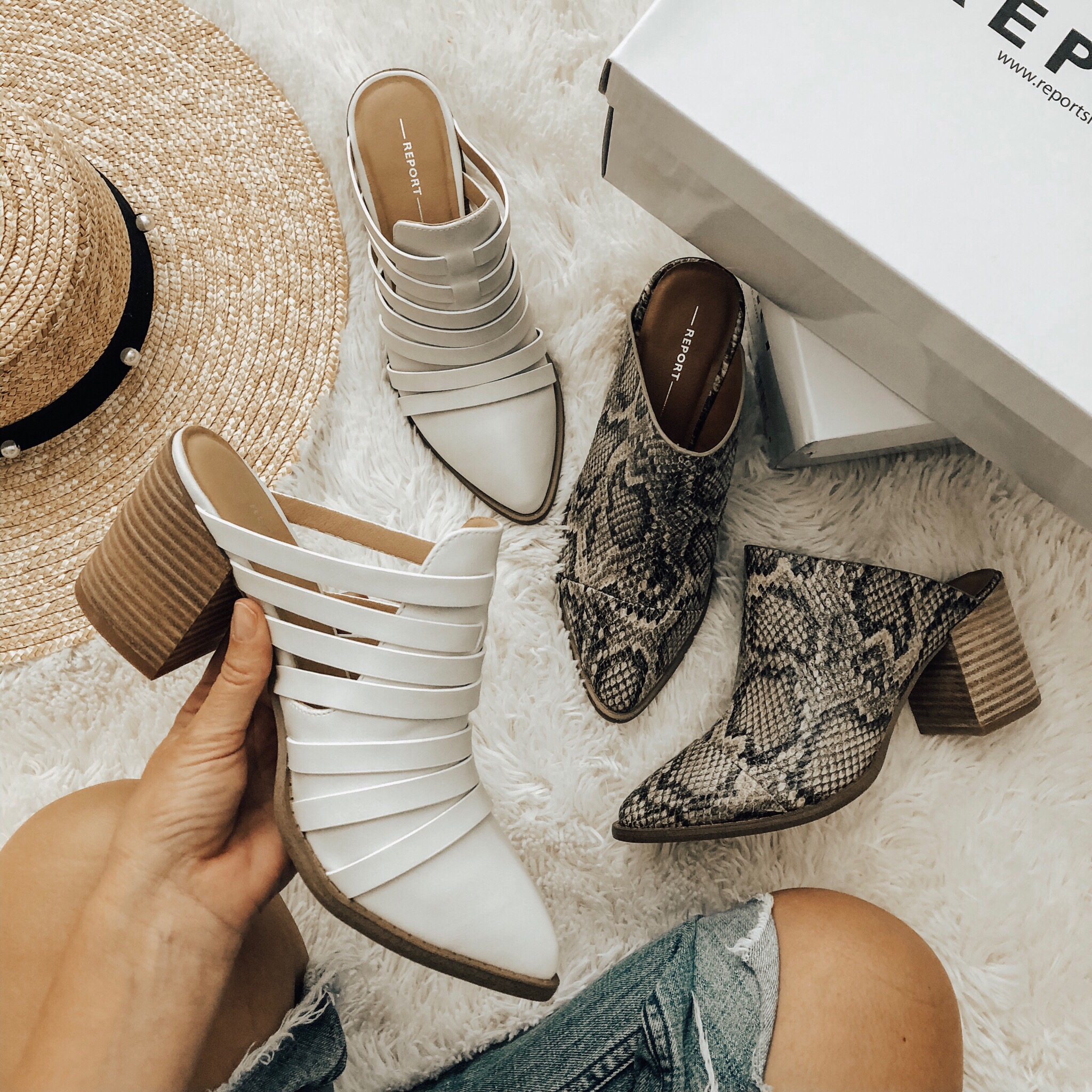 3- MULES
Mules are the Spring and Summer version of the bootie and I love it.  It leaves your heel out and is an easy to slide on shoe.  Mules can be with or without heels and come in so many fun patterns and styles.  I love pairing it with my favorite mom jeans and a vintage tee but you can also wear it with just about anything.  I love THESE white mules with a block heel because they go with everything.  And my favorite new one is THIS yellow mule for a fun pop of color.
SHOP MULES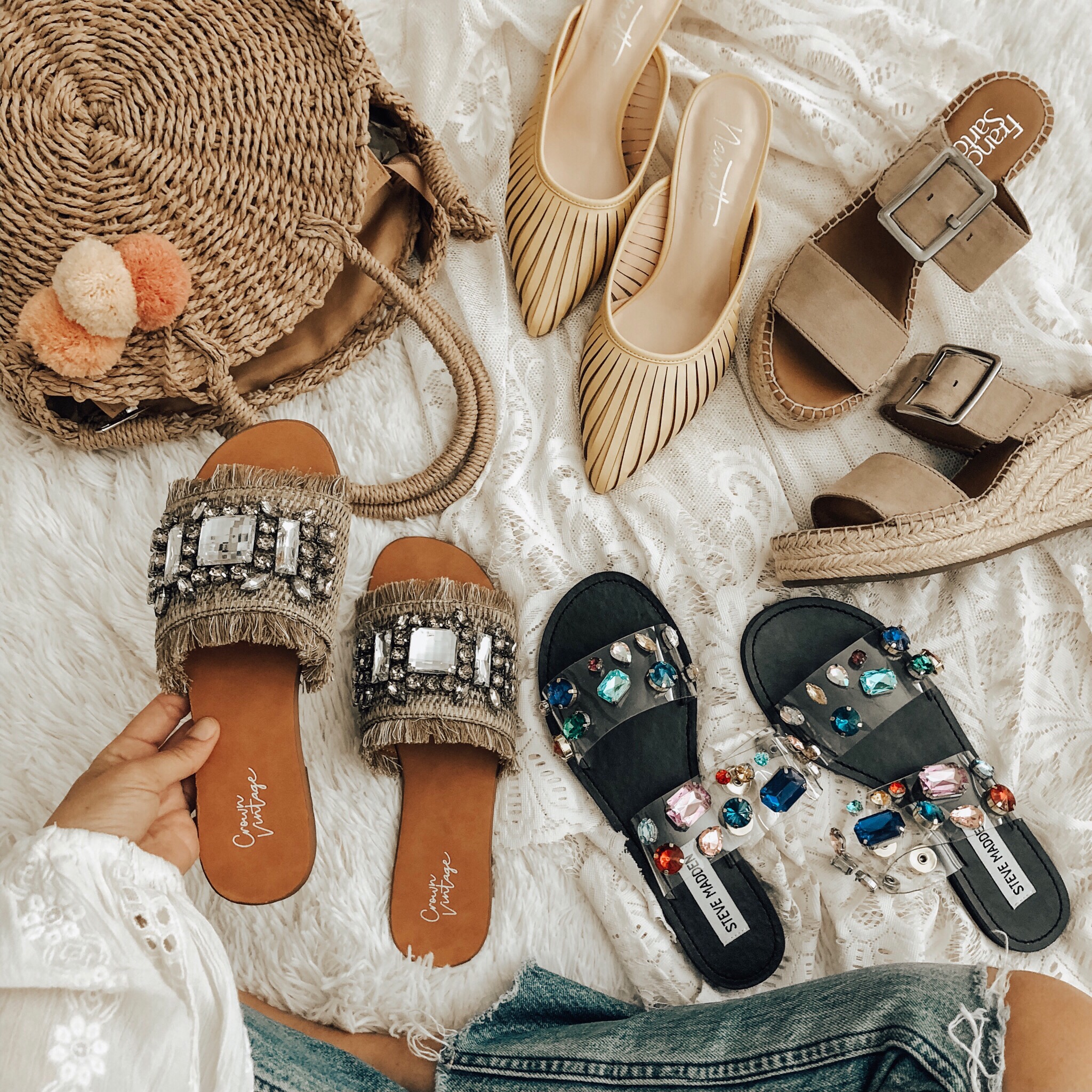 4- EMBELLISHED SHOES
One of the new trends this season is the embellished sandal.  There are so many fun slip on sandals or wedges with cute embellished details.  I love these fun rhinestone ones but there are also some with studs, beads and even tassels.  So Fun!!
SHOP EMBELLISHED SHOES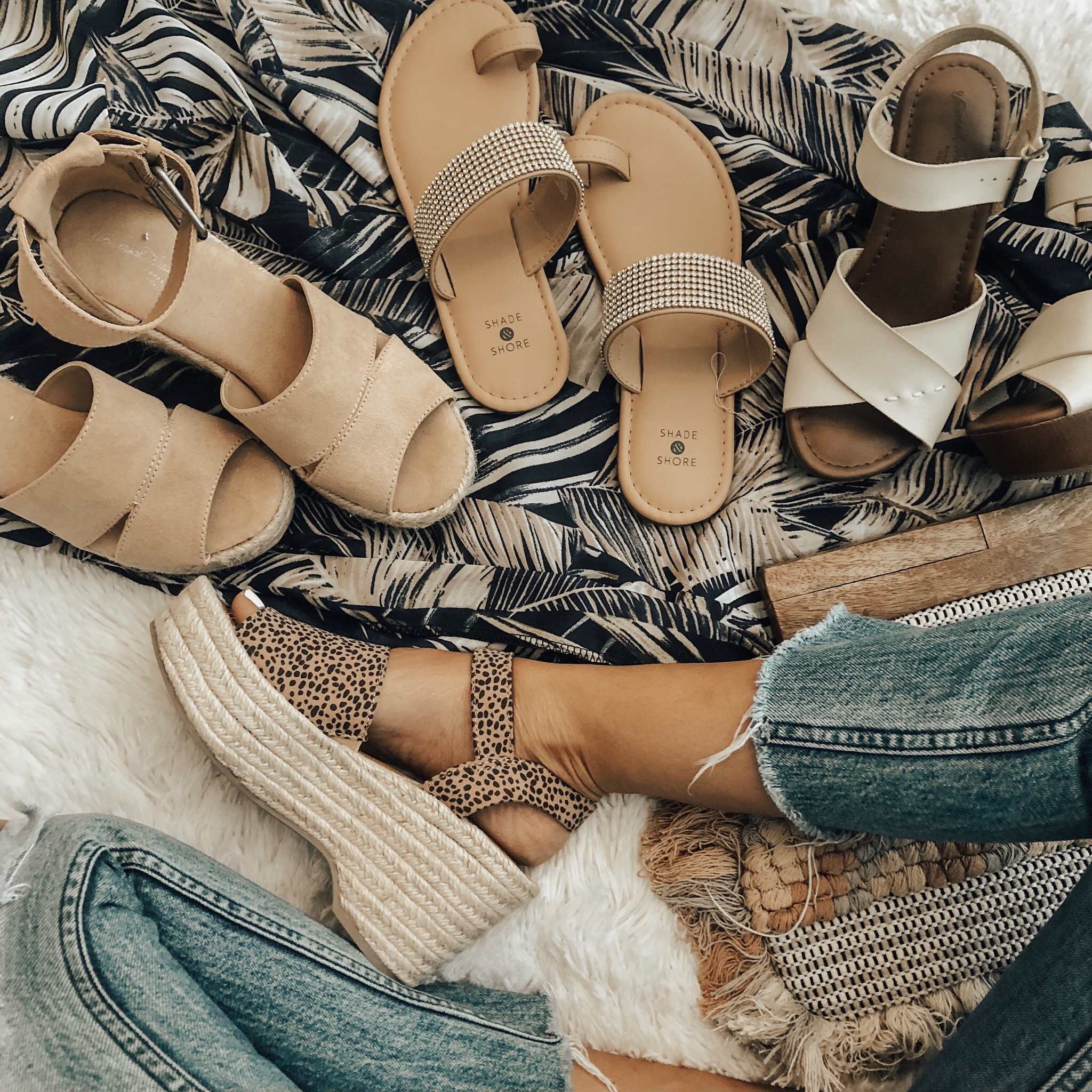 There you have it!  My top 4 favorite on-trend shoe styles.  And since I love affordable fashion you know there are tons even $25 or less!  Which is your favorite current shoe trend?
And as always thanks for stopping by!!