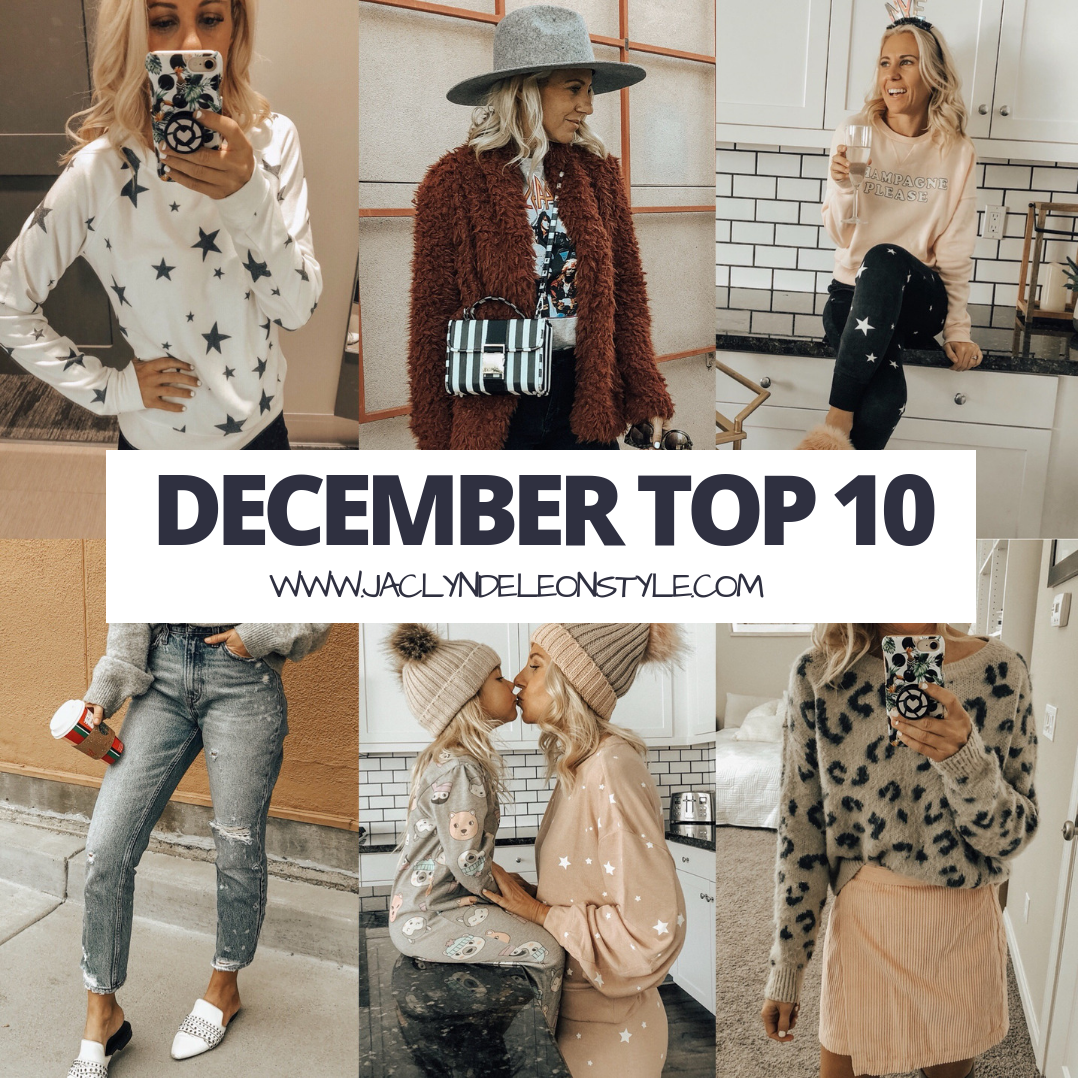 December was one crazy month of shopping for you and me both!  There was tons of amazing deals and I'm so glad so many of you took advantage of it.  Looking back it's no surprise to say that you all love the star print just as much as I do!  Oh and of course a great Target Find!!
So here you have it the top 10 selling items in December counting down from 10.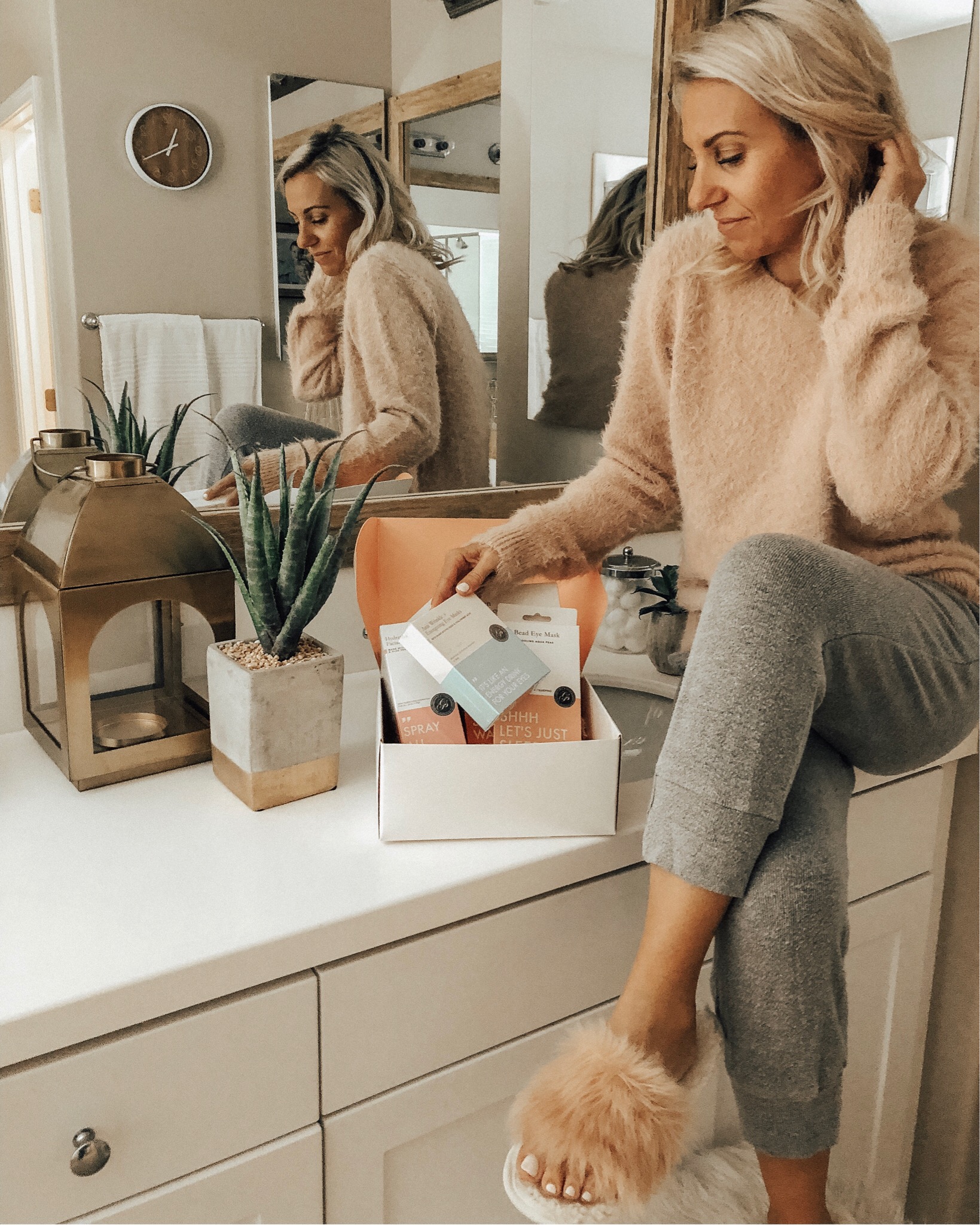 10- PINK EYELASH PULLOVER SWEATER
This cozy soft sweater is the perfect shade of pink!  I actually wore it dressed up with a tulle skirt for my family photos and love wearing it lounging around at the house. It's just that soft!  And it's actually now on SALE and comes in 6 different colors so you can pick your favorite.  Shop it HERE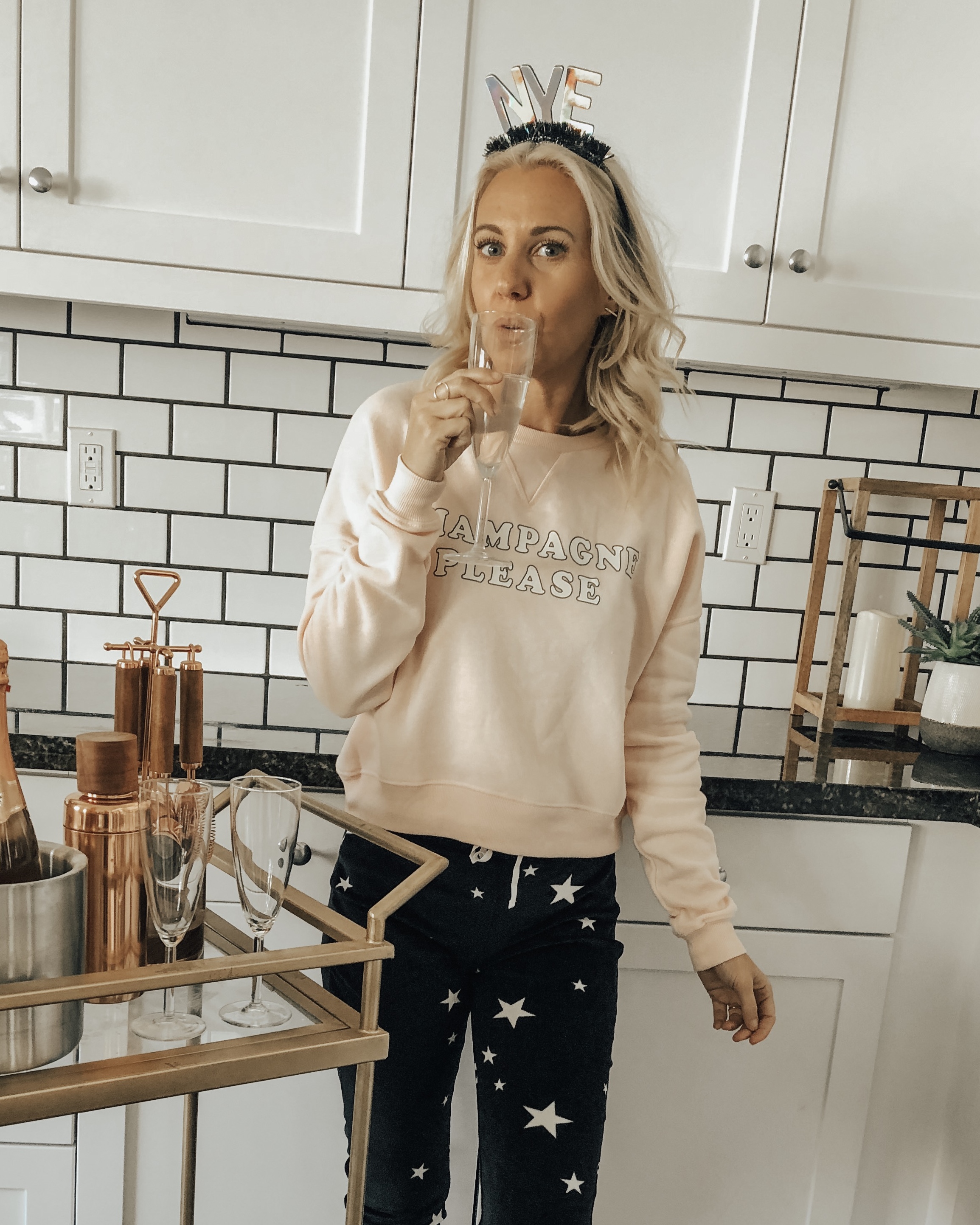 9- WOMEN'S CHAMPAGNE SWEATSHIRT
You all loved my casual & cozy NYE outfit and I don't blame you.  This lightweight sweatshirt is so fun and under $20!  Definitely a must-have in my book.  Shop it HERE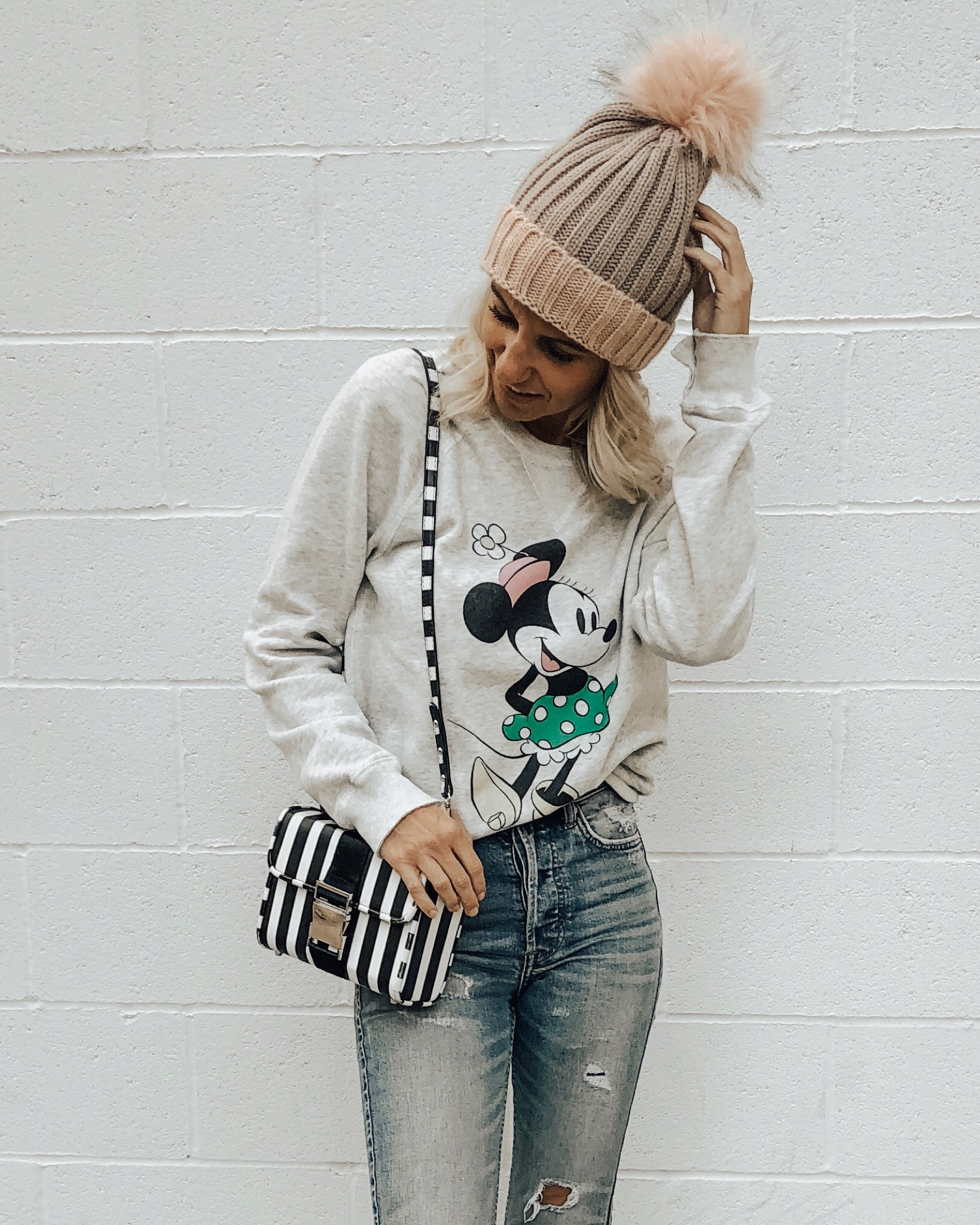 How adorable is this Minnie sweatshirt?  I originally got this because I thought my girls would love it but it's actually my husband that loves it!  It's cozy & cute and perfect to wear anyday!  Shop it HERE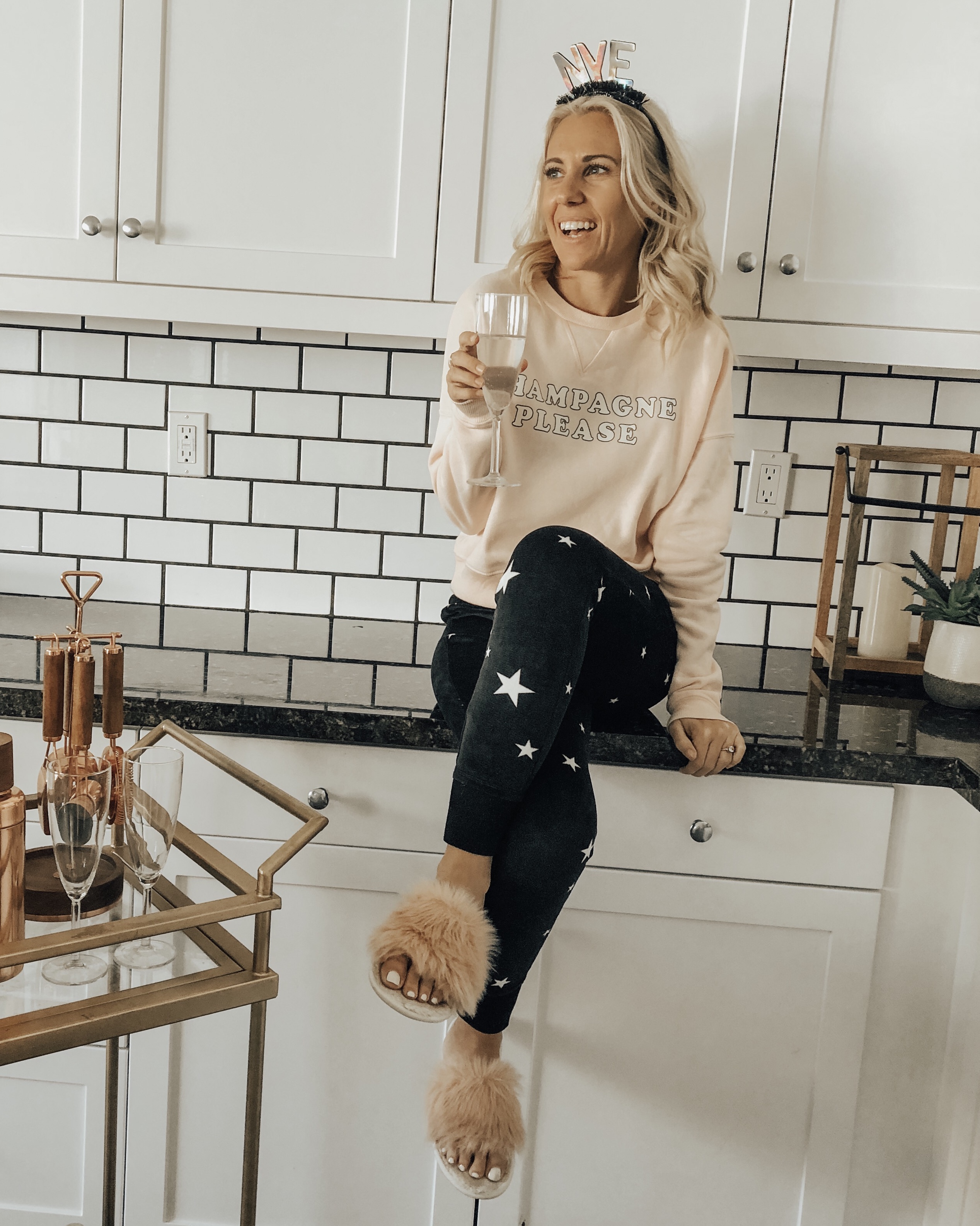 When it really starts to get chilly nothing is better than cozy slippers to walk around the house in- especially since I work from home!  These fun and cozy slippers unfortunately sold out but I'll link them with a few other favorites below.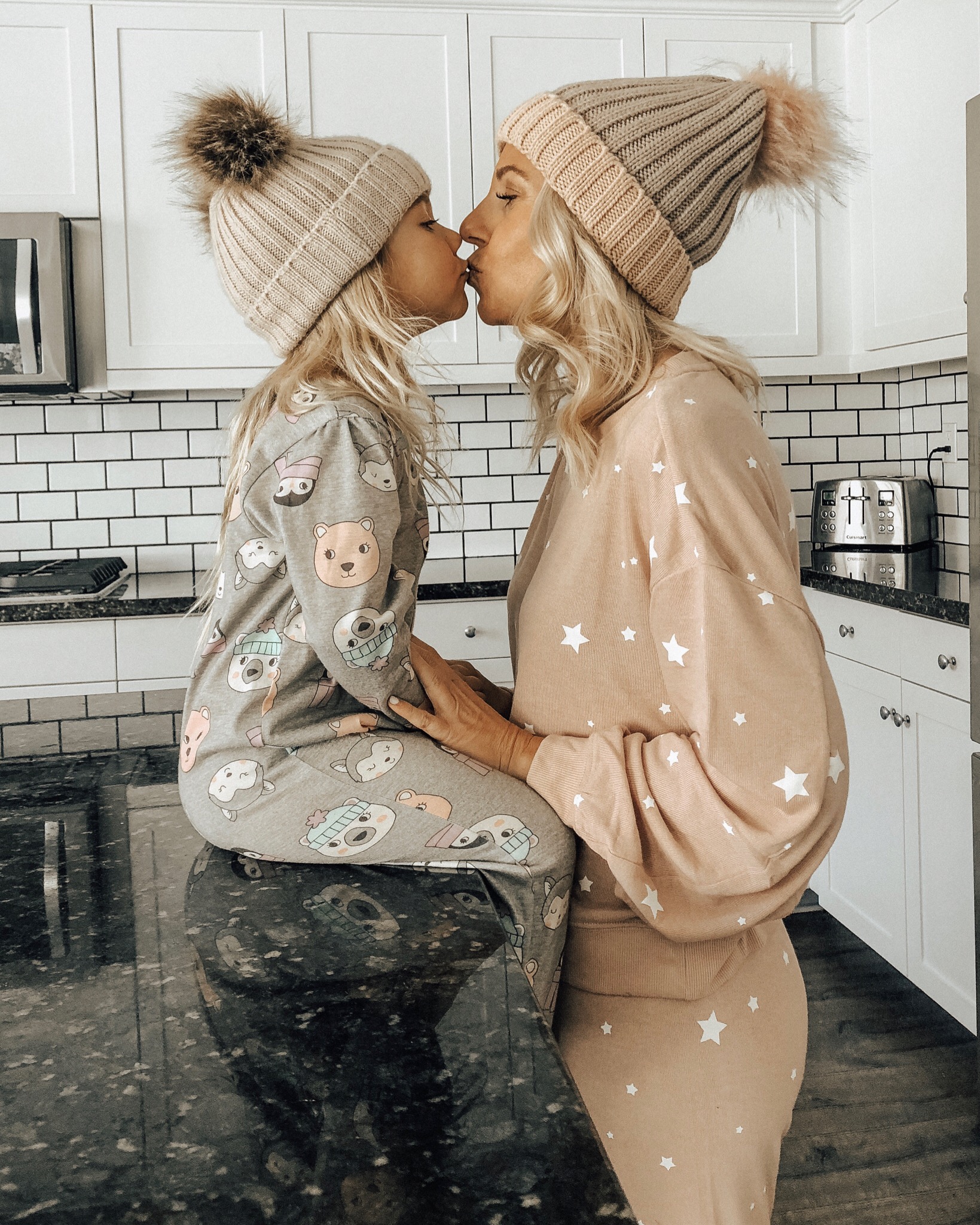 This adorable star print sweatshirt was a big hit last month so no surprise to see that it was a top seller again this  month.  I love pairing it with my matching jogger pants at home or wearing it with denim to run errands.  Shop all the Z supply sets below.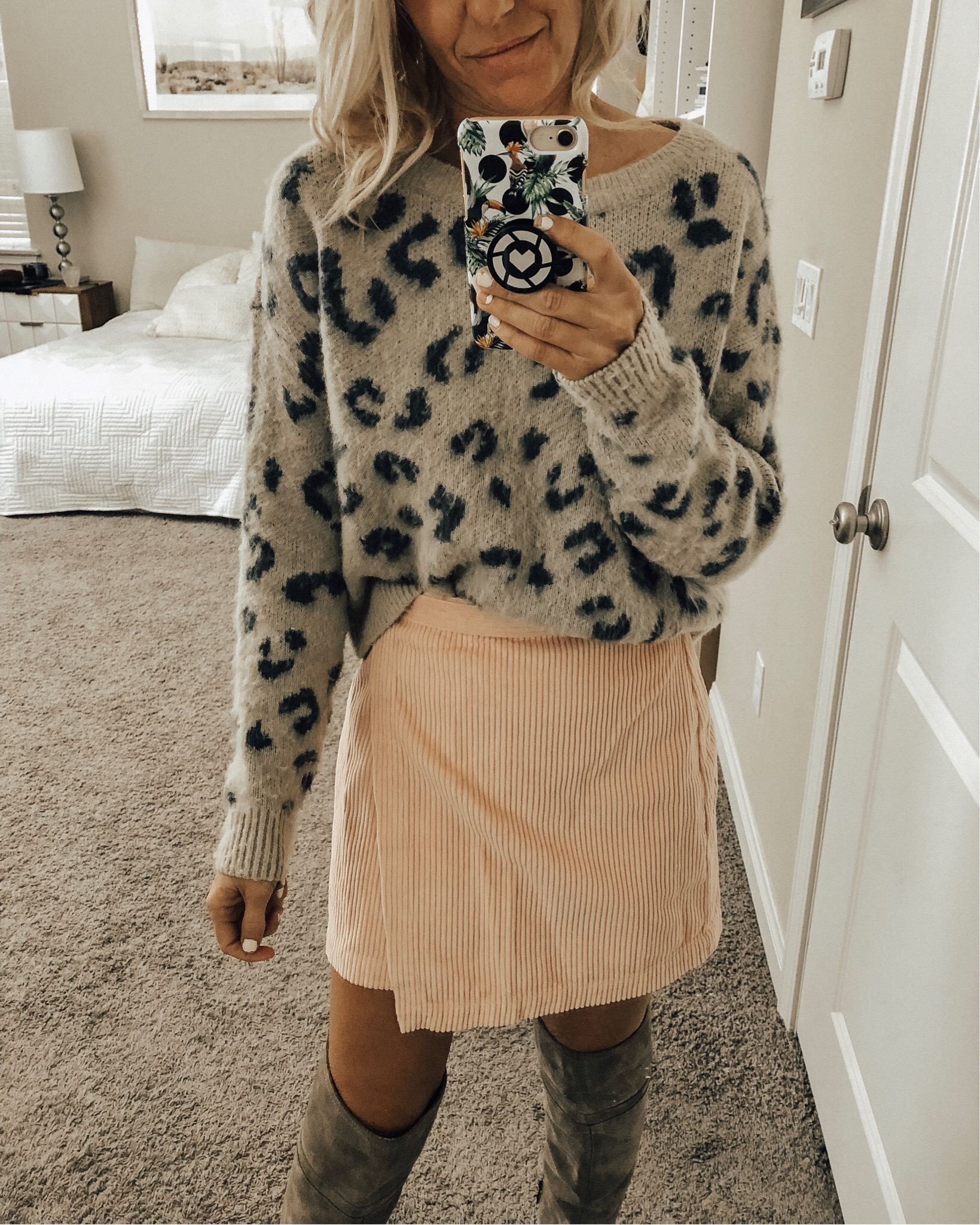 I can't get enough of the Leopard trend this season and this might be my favorite of all the leopard sweaters I got.  It's a more neutral leopard print and oh so cozy.  I linked it below with a few other similar leopard sweaters.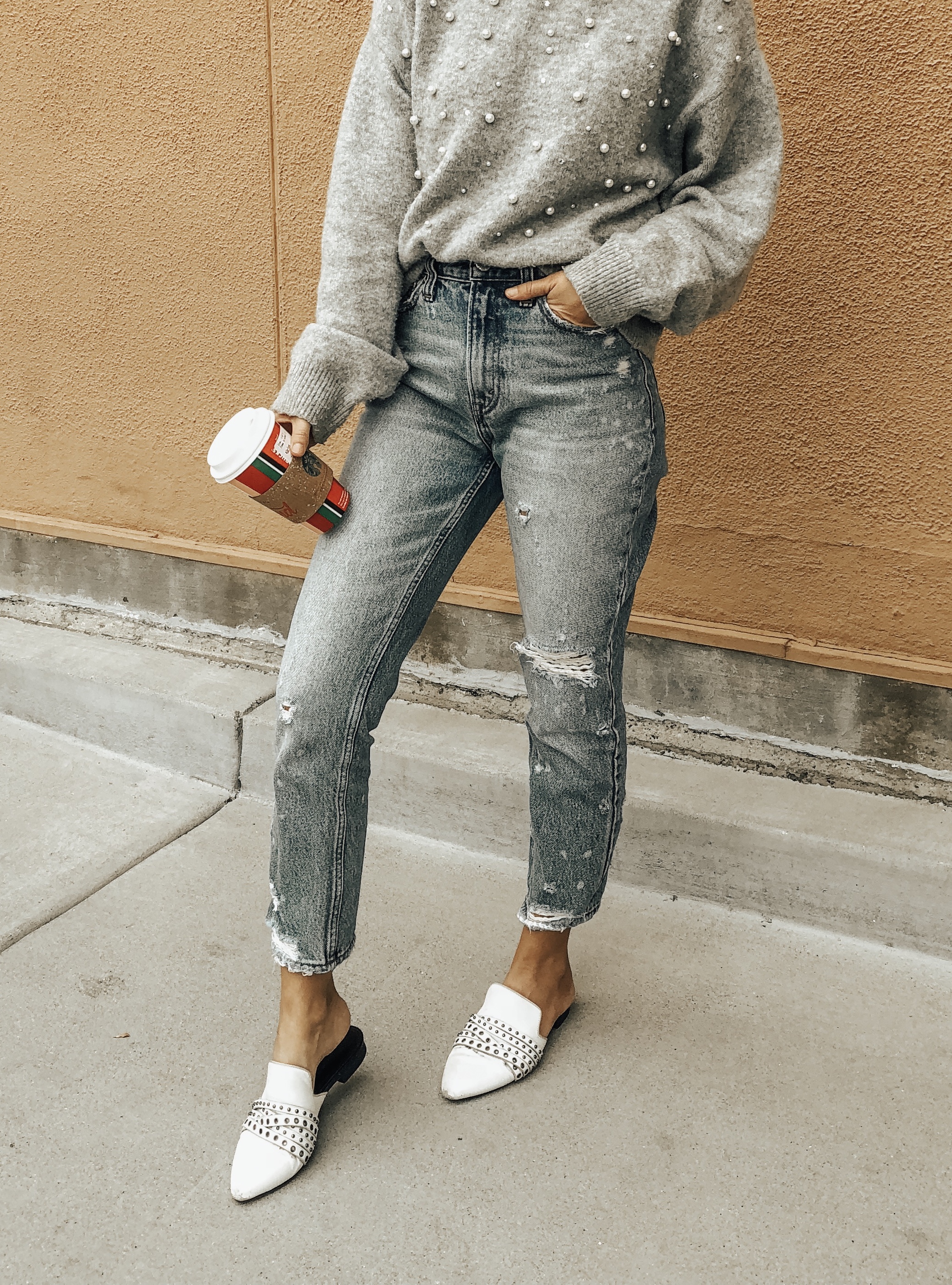 I am living in my high rise mom jeans and I love that you all love them as much as I do.  This the most recent mom jeans from Abercrombie that I've been wearing on repeat.  They are the perfect fit and go with everything.  Shop these jeans with my other favorite mom jeans below.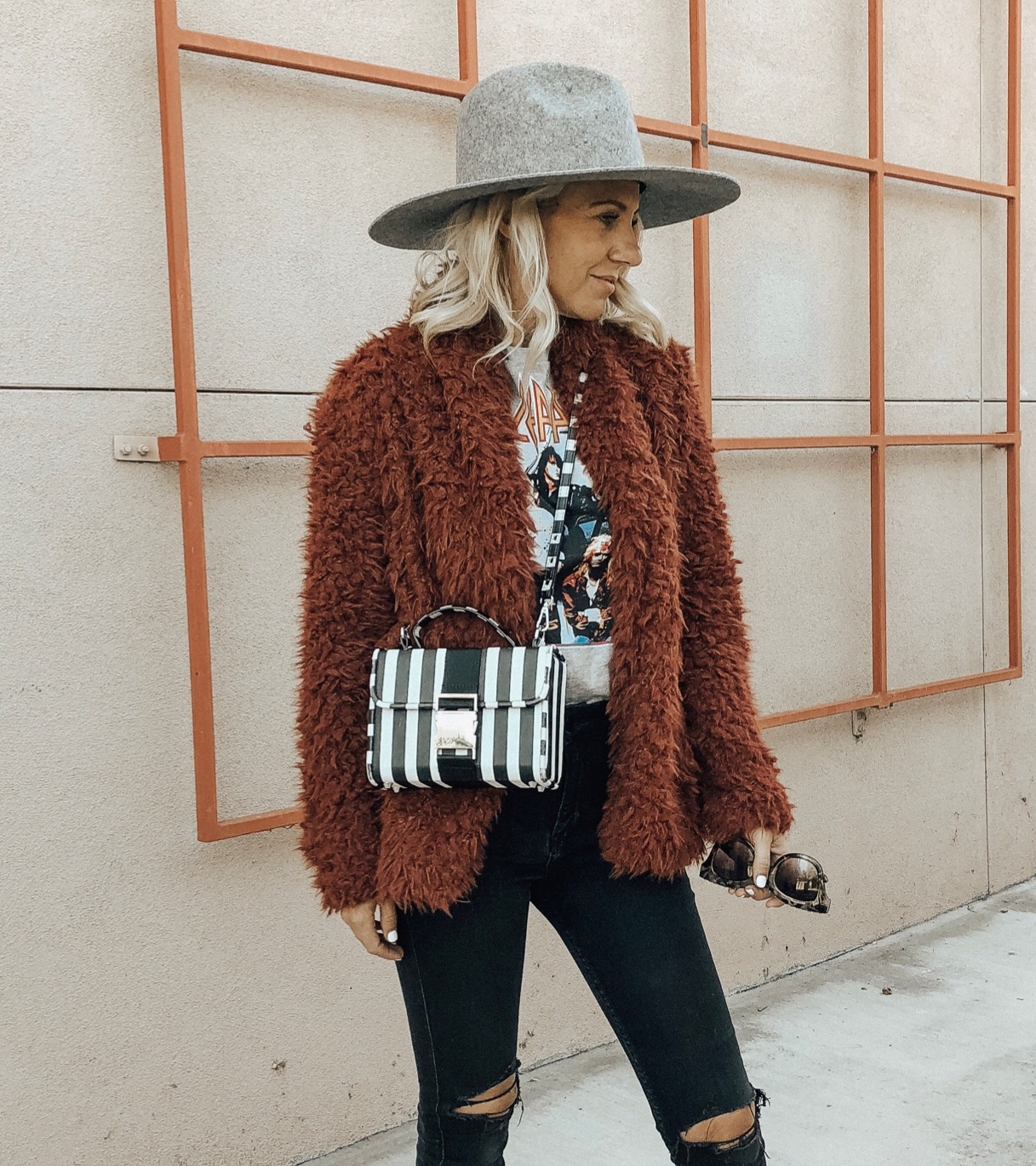 When I found the crazy deal from Belk on my favorite cozy faux fur jacket you all went crazy and sold it out!  It comes in several colors and is amazingly soft.  Luckily I found it restocked a few places so you can still grab this favorite for under $30.

2- COZY FLEECE STAR PAJAMA PANTS
Can't seem to get enough of the star print and these cozy jogger style pants are the best.  They are ridiculously soft and perfect for lounging around in.  And you can't beat the $12 price tag!  Shop them HERE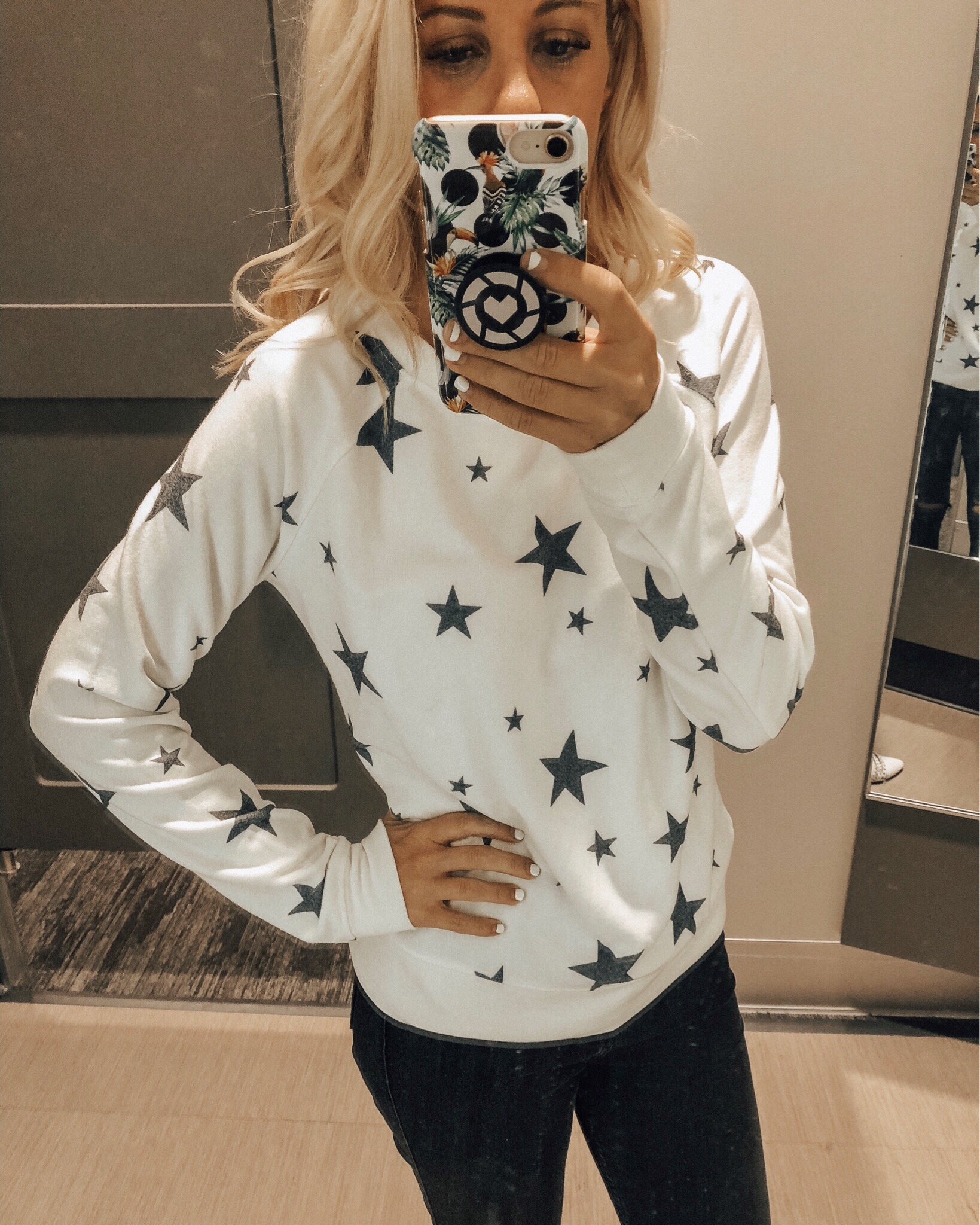 Another cozy star print sweatshirt for the win!  And the best part is that this one is only $17!  Pair it with jeans for a cute and casual look.  Shop it HERE
That's it the top selling items of December.  Most of these are still available so snatch them up while you still can.
SHOP DECEMBER TOP 10