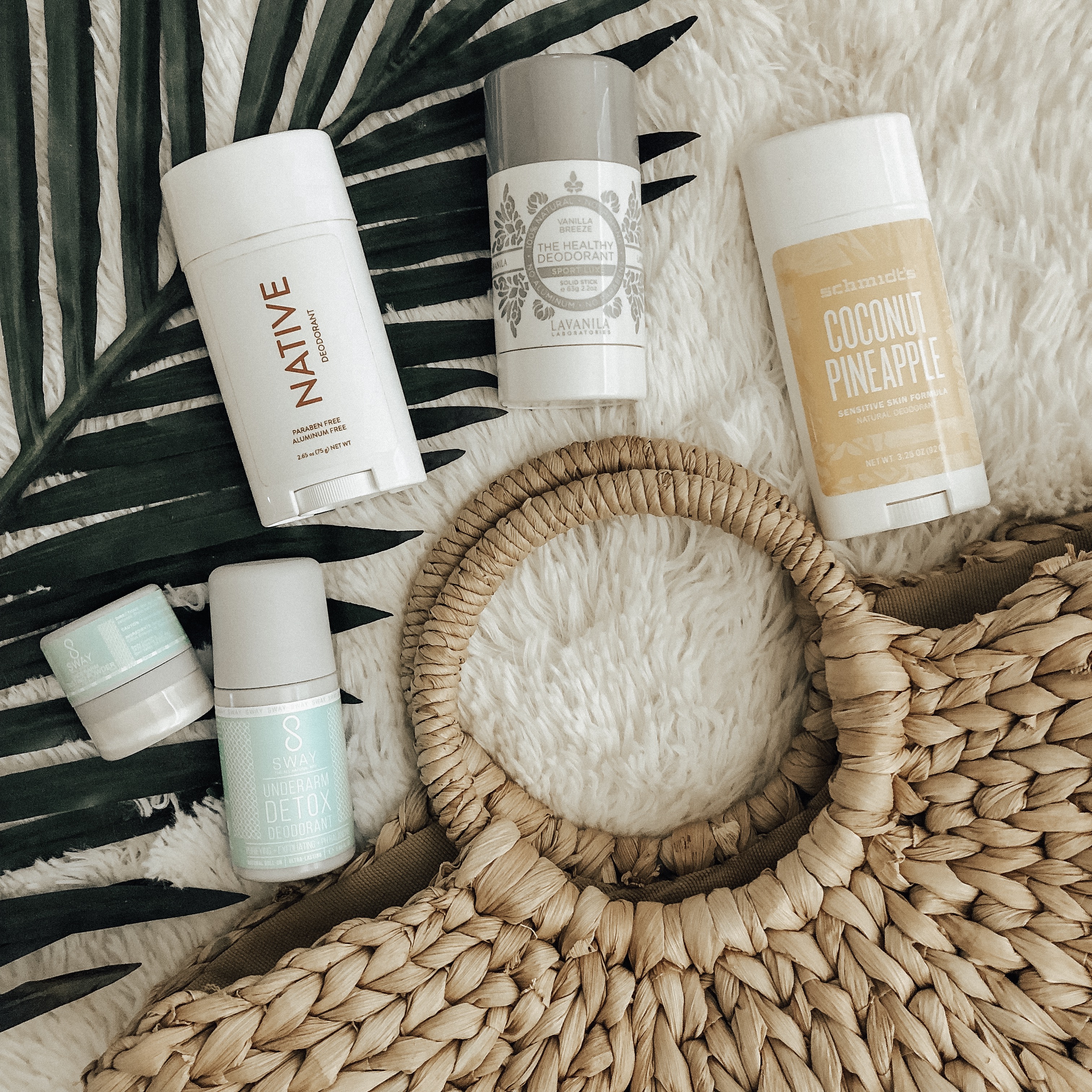 I've been on the ultimate quest to find the best natural deodorant and along the way I found a few favorites that actually work!  We've all heard the scary stories about aluminum deodorants and I knew it was time to make a switch.  I had no idea where to begin and I was afraid that natural deodorants weren't going to actually work.  Boy was I wrong!  Although it took a little time for my body to adjust to the natural deodorant I'm definitely not looking back.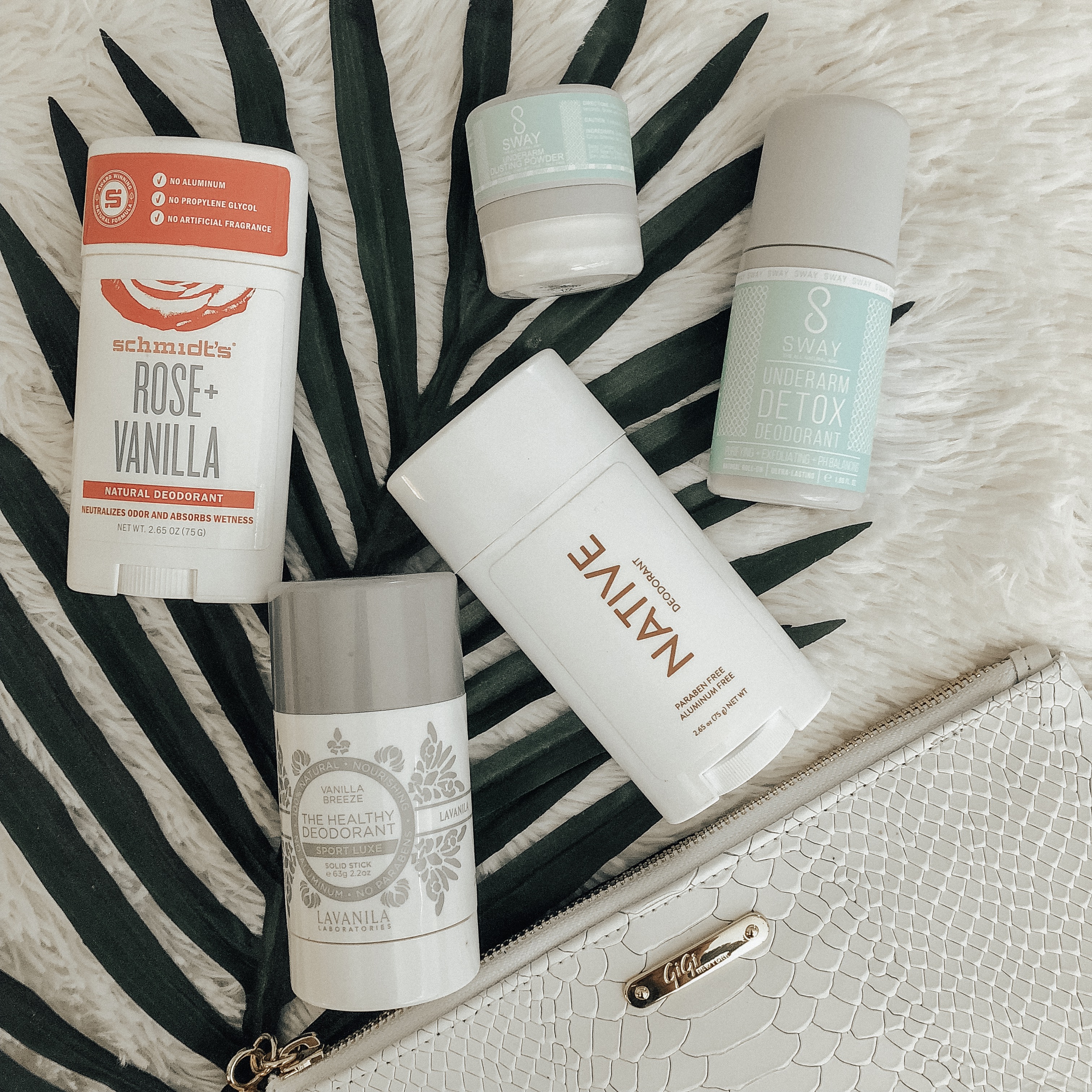 Here are the few natural deodorants that I tried and the pros/cons of each.
1. Lavanila Sport Luxe:  This deodorant caught my eye while in line at Sephora and was the first natural deodorant that I tried.  I immediately fell in love with the smell and was pleasantly surprised with the overall results.  It was really put to the test once the weather started to warm up and I found myself having to reapply it through out the day.  It honestly didn't last as long as I had hoped.  Not terrible but definitely not a must-have for me.
2. Schmidt's Natural Deodorant: Next up was the Rose + Vanilla scented Schmidt's deodorant.  I ordered this from Target and was very happy with the low $5 cost.  To be honest I didn't love the Rose scent right away.  Over time it did grow on me but it has a very strong floral scent and I prefer more vanilla and Coconut or tropical type scents.  But I do have to say the overall results were good.  This deodorant worked well even on hot days and I didn't really need to reapply.  I also got a few other scents to try and hopefully can find the perfect one for me.  I did get the hubby the charcoal one and he's absolutely loving it.
3. Native Natural Deodorant: I found tons of other bloggers raving about this deodorant on Instagram so I knew I had to give it a try.  First off I have to say I am completely obsessed with the smell.  It smells like you are on a tropical getaway!  It's in the thick of summer now and this deodorant is doing it's job.  It really does last all day and I can't get enough of the amazing scent.  It quickly became my #1 favorite!
4. Sway Underarm Detox Deodorant: Lastly I decided to try this deodorant from a recommendation from a follower on Instagram.  I have to say when I received this one in the mail I was a little intimidated.  This deodorant is a two step process and not as confusing as it originally seemed.  First you shake it and apply the roller deodorant.  Then you wait about 30 seconds or until the deodorant is dry and then pat on the powder.  Over time I finally got the hang of it but overall it wasn't a favorite for me.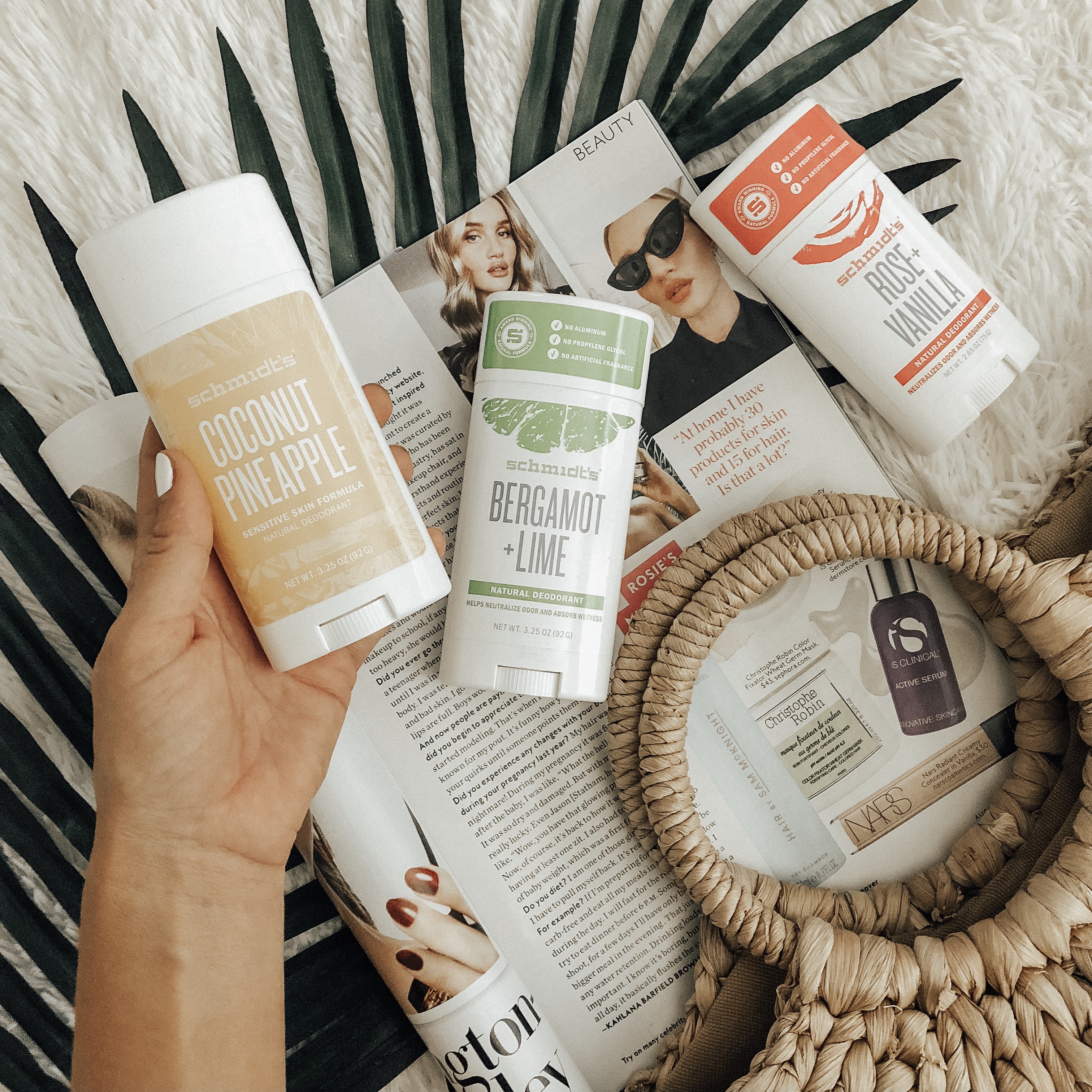 NATURAL DEODORANTS I TRIED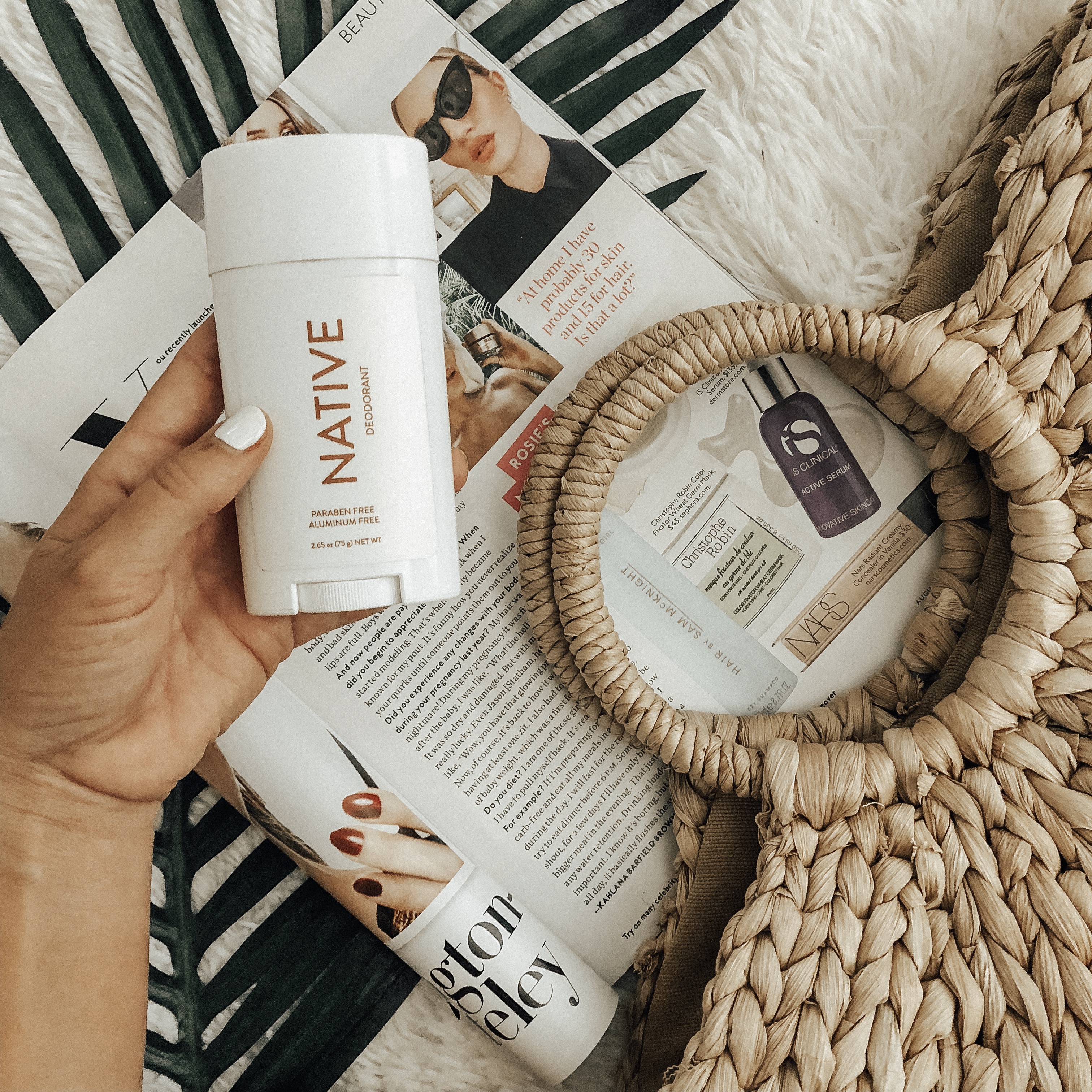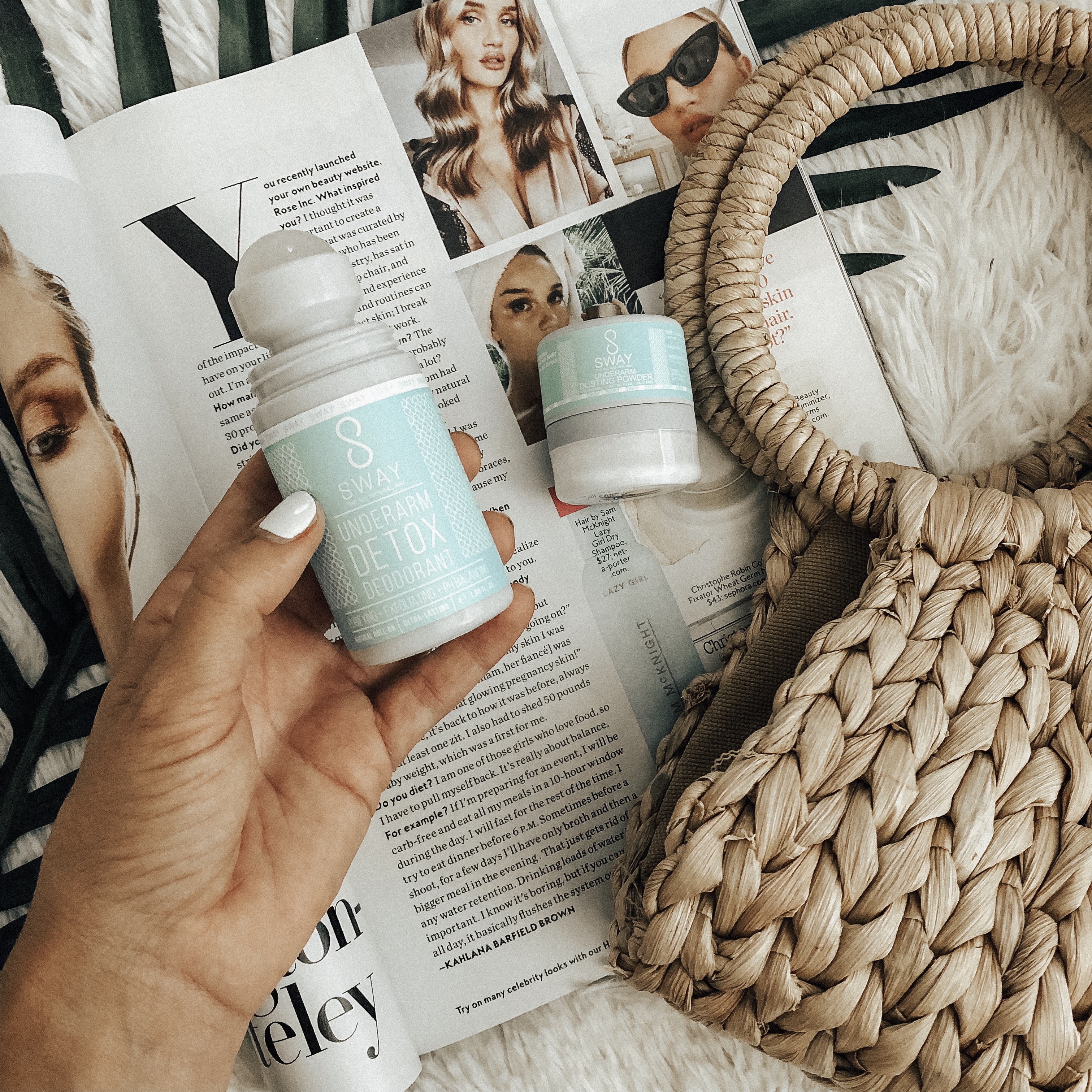 Well that's it!  Hope my Natural Deodorant review helped you out in some way.  Is there a favorite that I'm missing?  Comment below so I can give it a try!
Thanks for stopping by!!
WHAT I'M TRYING NEXT