[fusion_builder_container hundred_percent="no" equal_height_columns="no" hide_on_mobile="small-visibility,medium-visibility,large-visibility" background_position="center center" background_repeat="no-repeat" fade="no" background_parallax="none" enable_mobile="no" parallax_speed="0.3″ video_aspect_ratio="16:9″ video_loop="yes" video_mute="yes" overlay_opacity="0.5″ border_style="solid" padding_top="20px" padding_bottom="20px"][fusion_builder_row][fusion_builder_column type="1_1″ layout="1_1″ spacing="" center_content="no" hover_type="none" link="" min_height="" hide_on_mobile="small-visibility,medium-visibility,large-visibility" class="" id="" background_color="" background_image="" background_position="left top" background_repeat="no-repeat" border_size="0″ border_color="" border_style="solid" border_position="all" padding="" dimension_margin="" animation_type="" animation_direction="left" animation_speed="0.3″ animation_offset="" last="no"][fusion_text]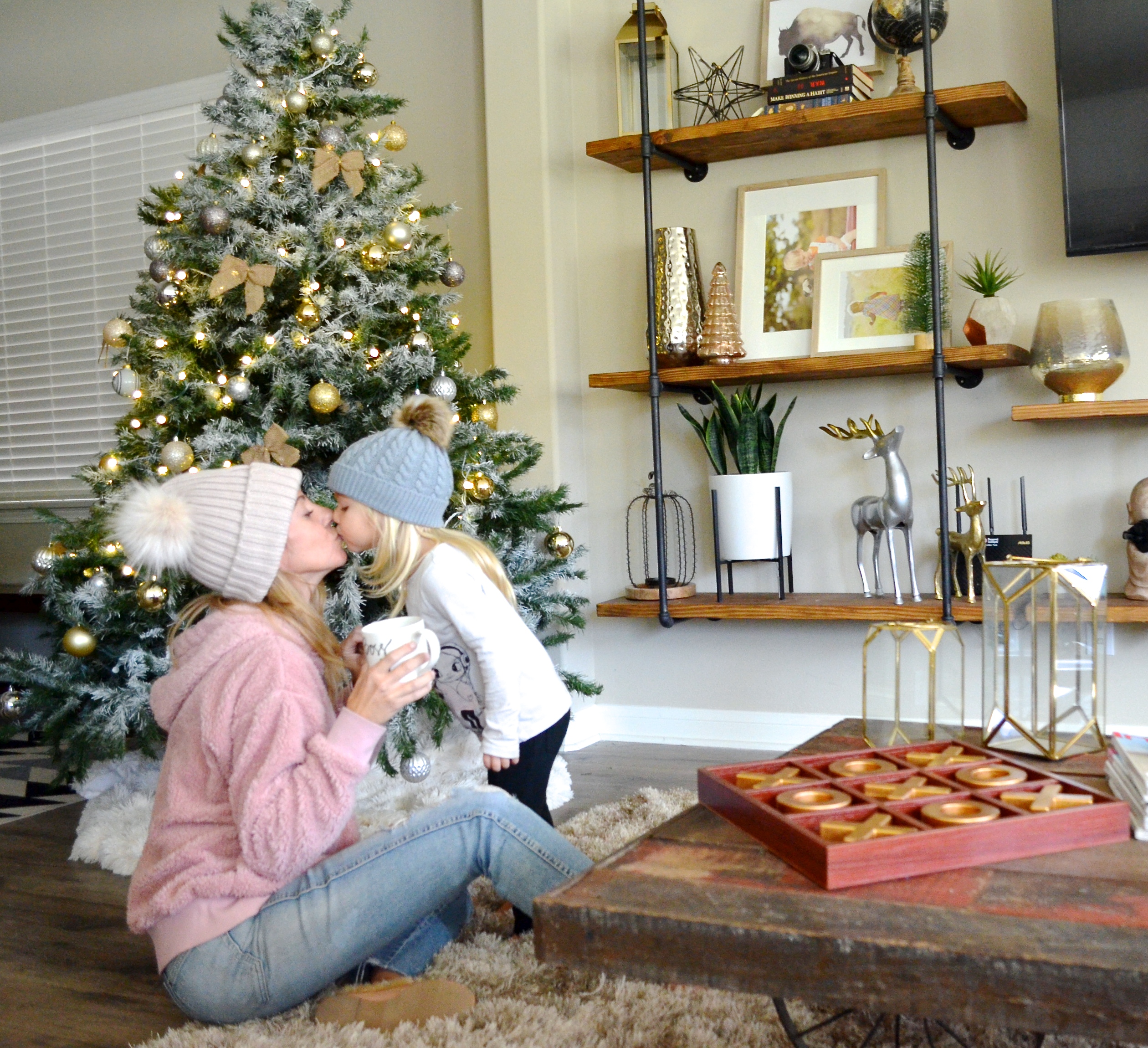 [/fusion_text][fusion_text]
Today is Green Monday!  Have you heard of that before?  Although I LOVE myself some online shopping I had never heard of it until last week.  Well it's basically round 2 of Cyber Monday and there's tons of great online sales today.  So if you haven't finished your xmas shopping or maybe you haven't even started there is no need to worry.  I am here to help!
First check out my Cyber Monday Post since many of the sales are the same or similar.
Next, I wanted to highlight the AMAZING Target sale going on today.  For every $100 you spend you get $20 off!!  Target is definitely a one stop shop for ALL gifts on your list!  We've been continuing to style and add things to the new home we got last year and I've got majority of my things from Target!
If you don't know, my husband has his own business ROD HANDCRAFT – where he makes everything from sliding barn doors, shelving, reclaimed wood pieces and everything in between.  We decided to put in some wood shelving around our tv in the living room so he built it and I was in charge of decorating it.  And of course tons of the items I picked up were from Target!
Below are some of my top HOME picks from Target.  Also check out my other Holiday Gift Guides HERE.

[/fusion_text][fusion_text]
SHOP OUR LOOKS

[/fusion_text][/fusion_builder_column][/fusion_builder_row][/fusion_builder_container]