Hey Friends!!  As many of you know I'm OBSESSED with target and I'm usually there at least once a week while the kids are at school.  I love to browse the aisles and check out all the new stuff that comes each week.  Well while I was looking for something to update my hair routine I stumbled across a new line of products by Kristin Ess.  First of all the bottles are SUPER cute so I immediately picked one up and had to check it out.  I was especially intrigued by a product in particular called "Dry Finish-Working Texture Spray".  I've got thin and flat hair so I'm always looking for products to add volume and one that added texture with a dry finish sounded like a win win.  I picked it up along with a thickening spray, soft shine beach wave spray and a dry shampoo.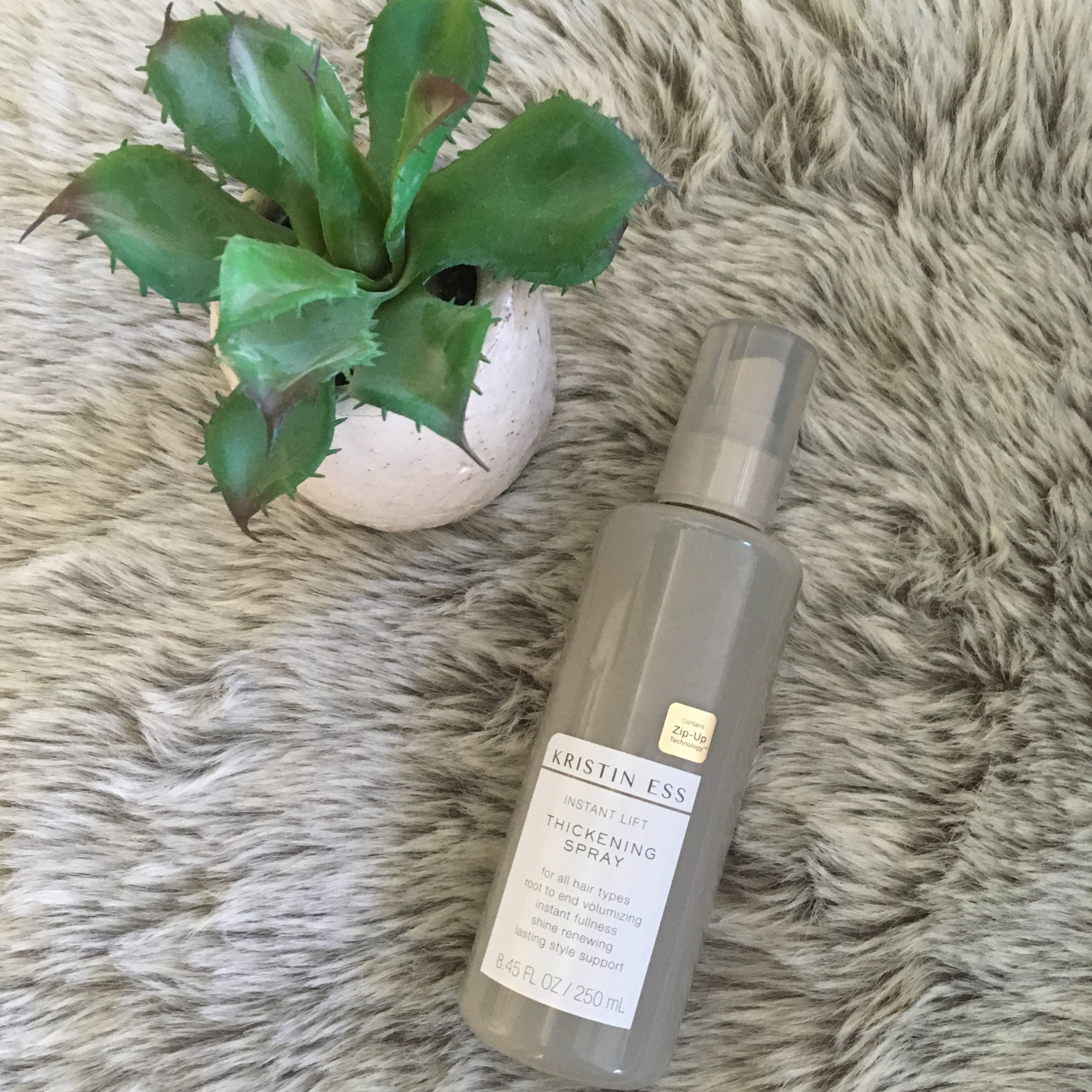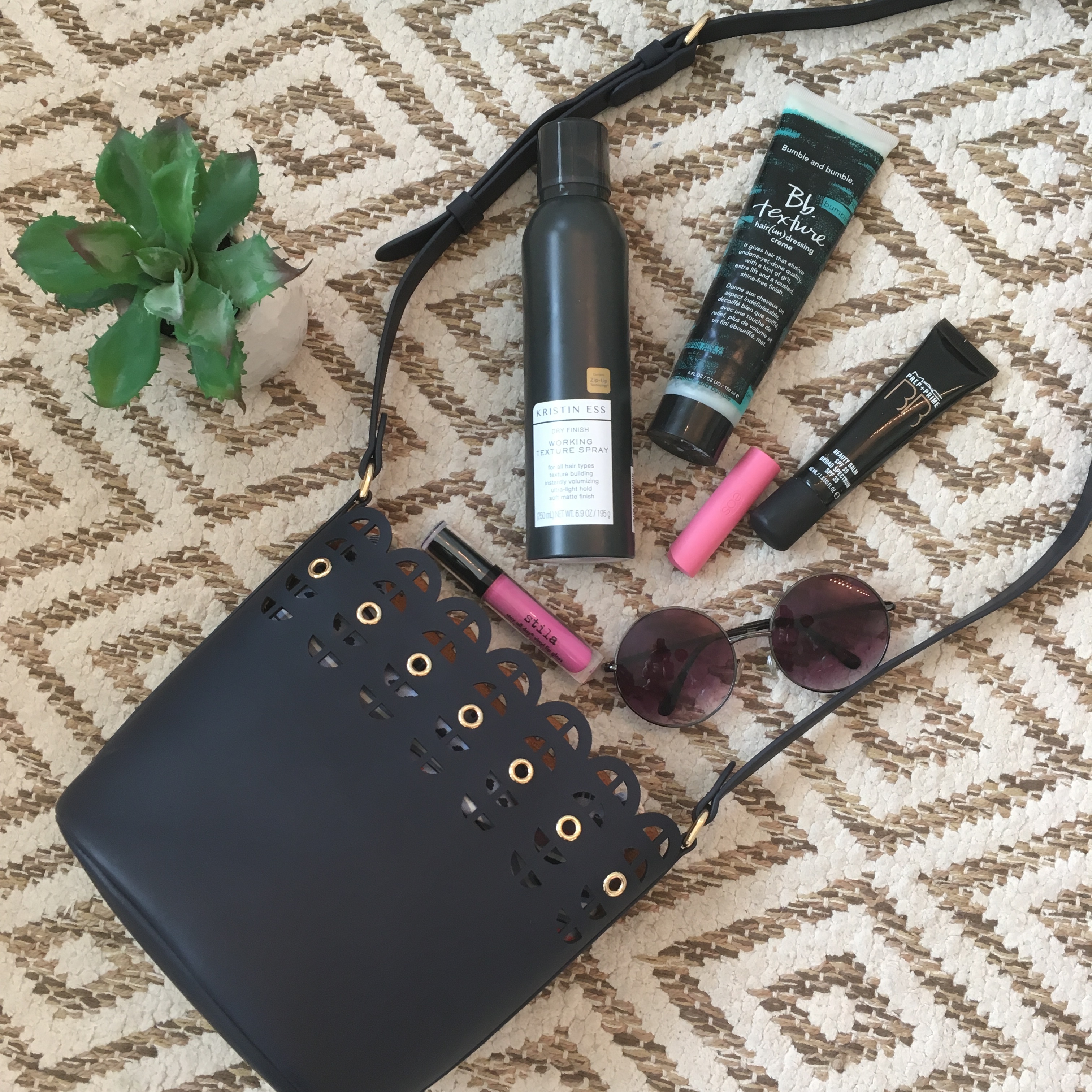 After a couple of weeks trying these products here is my honest review……….Overall I am very happy with the products.  I have incorporated two into my daily routine and have already gotten my mom to try them out now too.  To start off the thickening spray is AMAZING and a daily necessity!  I love how it adds texture and volume to my hair whether I blow dry and style it right after or I let it air dry and style it in the morning.  I usually use a bubble wand to add beach waves to my hair and this product was a great addition.  My other FAVorite is the dry finish texture spay.  Since my hair is thin and often gets flat throughout the day I like to use this product to give it some added volume mid day or if I skip washing and need some texture without getting my hair wet.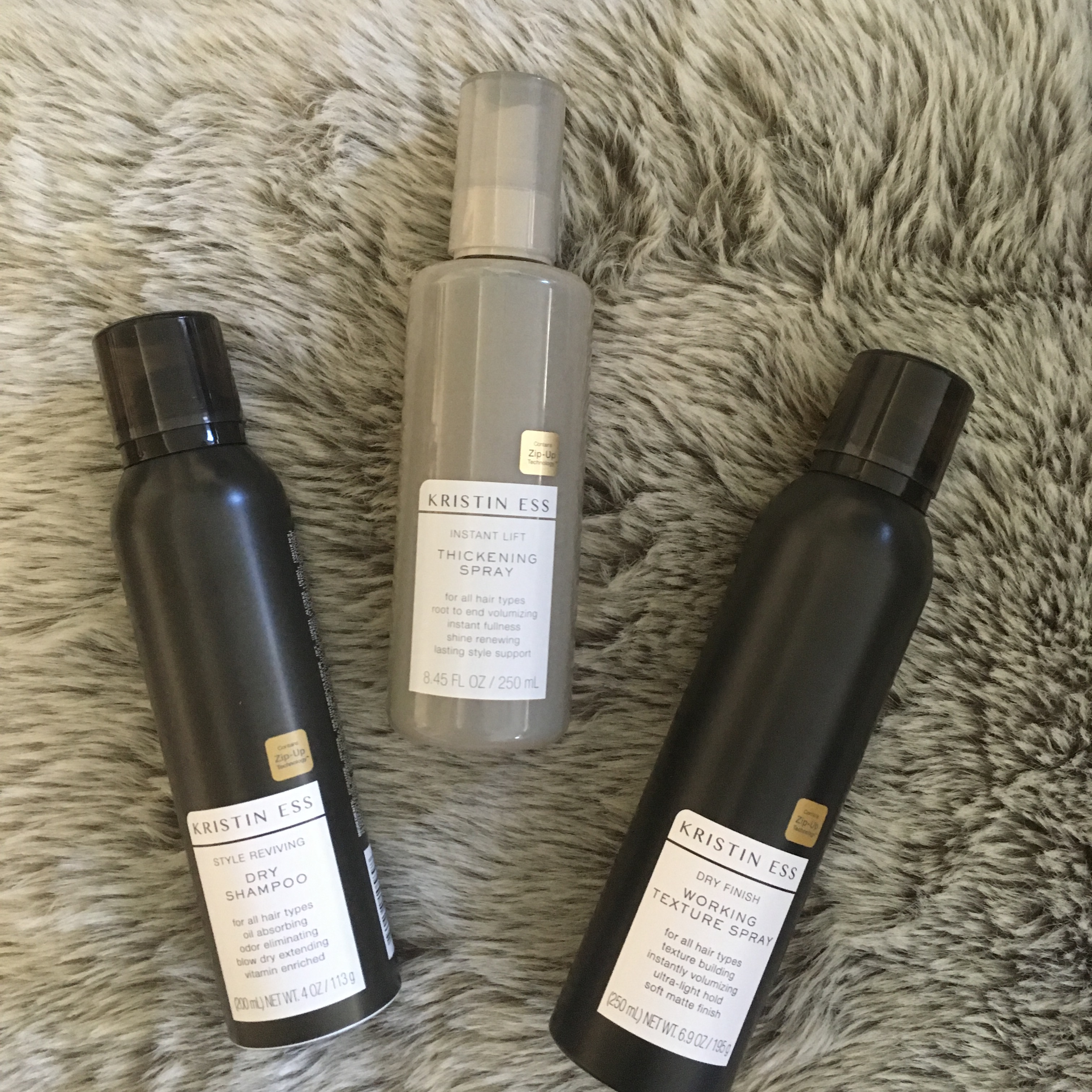 As far as the dry shampoo I think its a solid product but I'm not sure I've every come across a dry shampoo I didn't like.  Out of the four products the only one I didn't care for was the soft shine beach wave spray.  I love some beach wavy hair and it's my go to style but this product didn't really work for me.  My hair is really on the oily side and I felt like this product added more oil which made my hair on the greasy side……probably why the directions say to apply it to the ends of the hair.  To sum it up I do LOVE the Kristin Ess thickening spray and the dry texture spray and definitely think you should check them out.  I'd love to hear what you think!