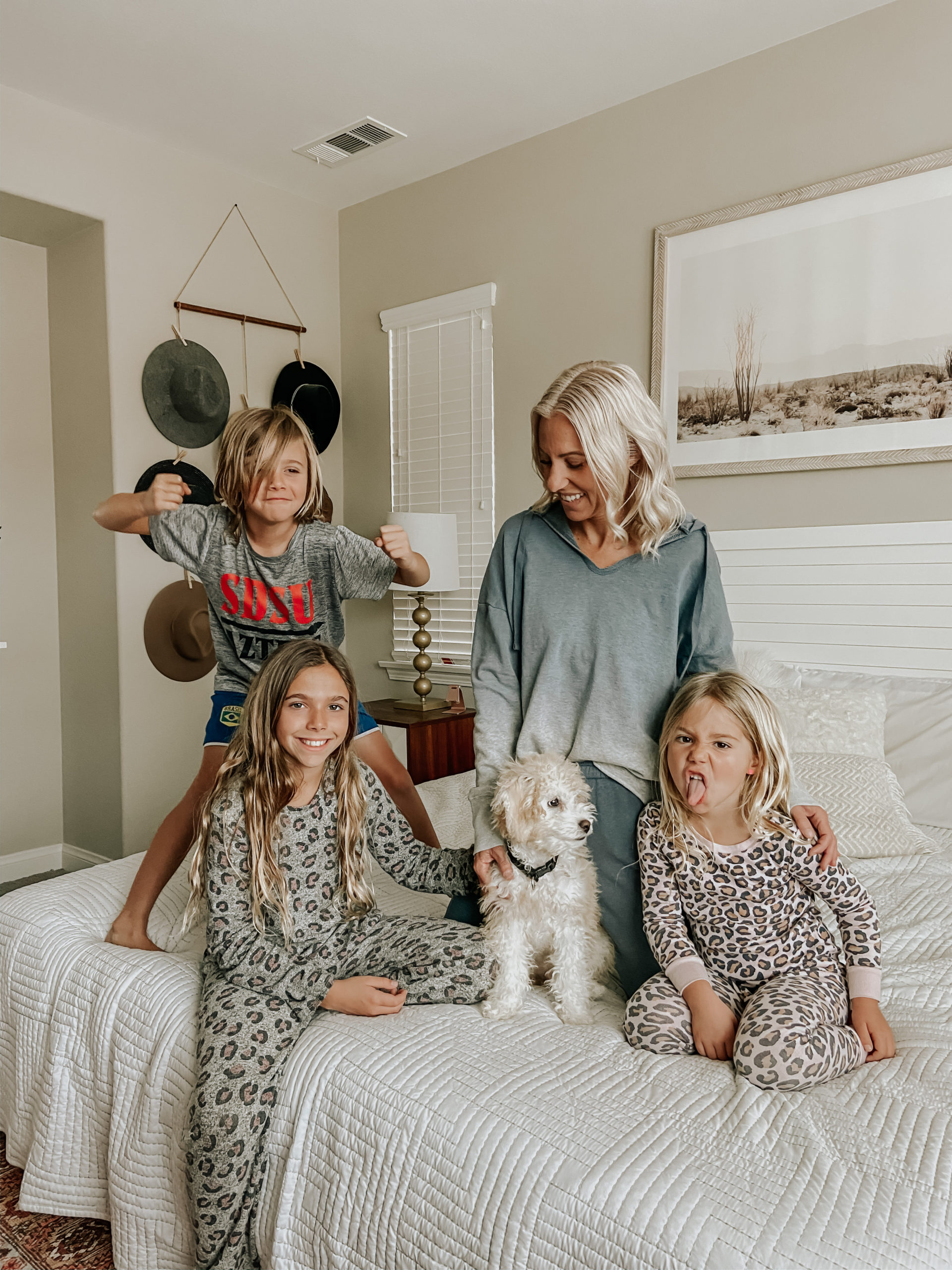 It's official- we're in quarantine mode! With the coronavirus spreading so easily the President stated today that we are in the state of a National emergency. The kids school closed down and now we are on Spring Break for the next few weeks!
I'm not here to discuss the coronavirus debate or tell you what you should or shouldn't be doing at this time but -as usual I am here to chat about style. Just because you're stuck in the house doesn't mean you can't be cute and comfy at the same time!
I'm a work from home mom and comfy lounge sets are my JAM!! Not only are they cute but oh so cozy! Since we're all stuck in the house with nothing better to do than online shop I rounded up the best lounge sets. I found several ones on major sale too!
I guess the real question is what are you doing to keep yourself busy during this craziness? Besides a few game nights + movie days I'm thinking about cleaning out the kids closets + doing some serious organization. Got to make the most of this time right? What are your plans??
Loungewear Must-Haves