Hi Friends!!
We had a complete blast on our recent family vacation to Maui and so I wanted to share all the details.  Although I have been to other islands in Hawaii, this was my first time going to Maui.  We stayed at the Marriott Ocean Club which is in Lahaina.  A few things I loved about the resort was the accommodations were spacious, the pool was amazing and it was right on the beach.  But my favorite thing was the family friendly environment and the tons of kids activities that were provided.  More on that below….
When planning for the trip I was in desperate need for new travel luggage so I shopped a lot online and found this great affordable set that I absolutely love.  There's 3 pieces of luggage in the set and they are very light and easy enough for the kids to push around the airport.  Definitely a great purchase!  I've also included a lot of my beach essentials at the bottom of the post if you're interested.
We stayed for a full week and although it rained 2 days it was still amazing.  We spent a lot of time at the pool and the beach, just enjoying the island life.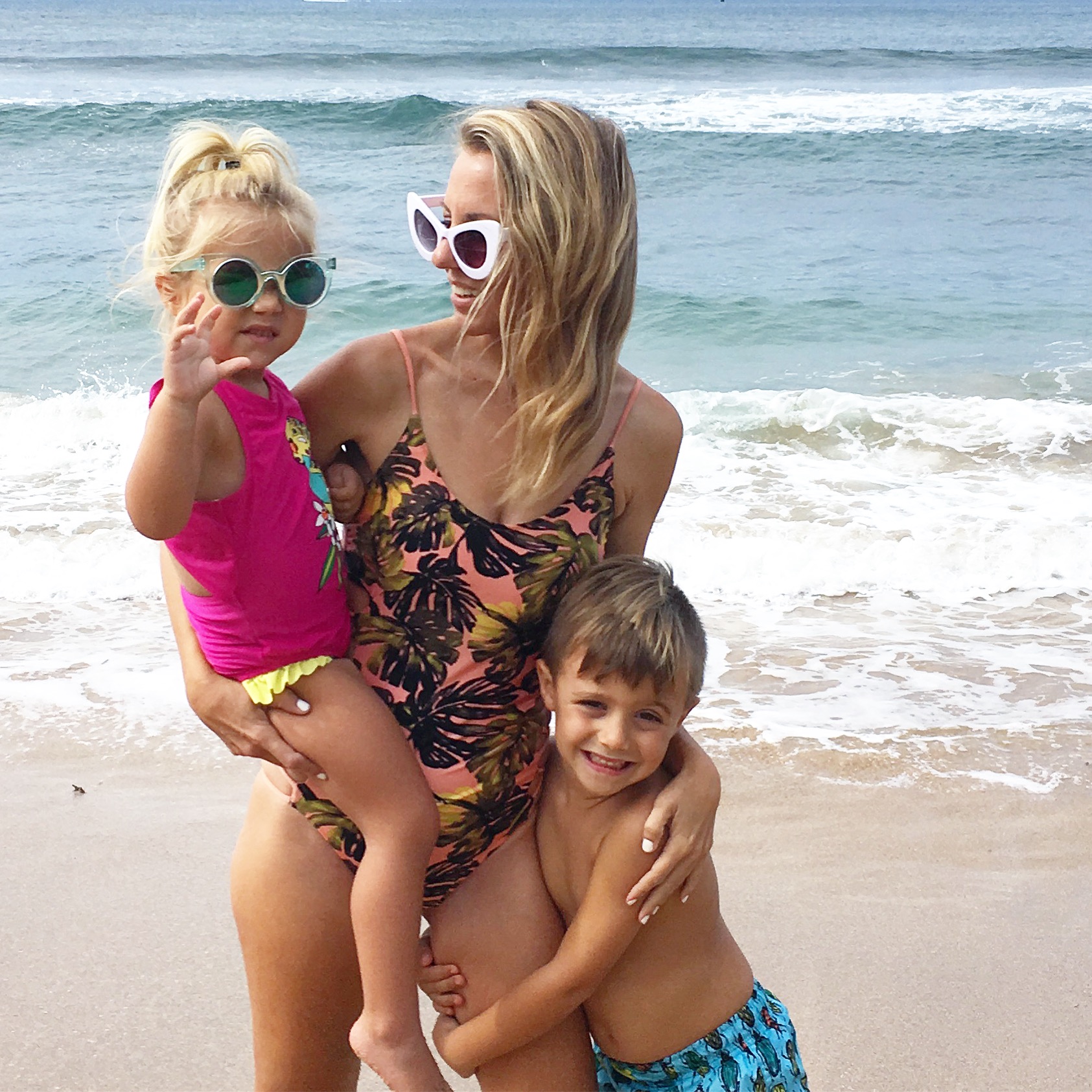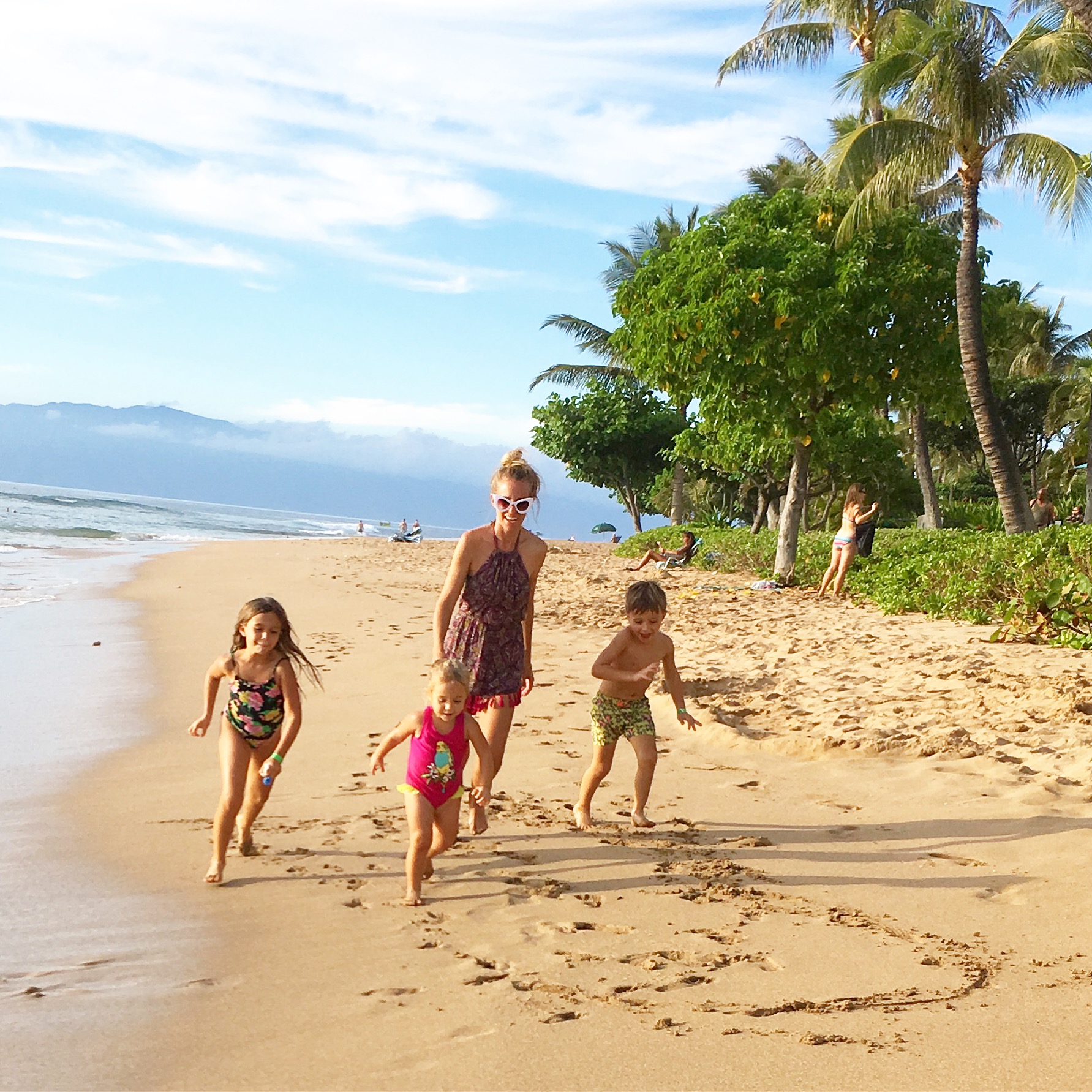 When going on vacation with 3 kids I'm always on the lookout for fun activities for the whole family to enjoy.  So I've rounded up my top 5 fun activities for kids to do in Hawaii.
Lei Making class- Everyone knows that the flower Lei is a Hawaiian vacation must have- and what better a way to experience it then with making them with the kids.  It was actually pretty easy to do and the kids really enjoyed it.
Beach Fishing- We were able to rent all the equipment at the hotel and we fished on the shore right in front of the hotel.  I was worried it would be difficult for the kids to do but Lulu and Hendrix picked it up pretty quickly and both actually caught fish.
Snorkeling- Hawaii has such beautiful ocean life and you can either snorkel right on the beach or take a boat out to a good snorkeling spot.  We did both and the kids loved seeing all the tropical fish.  Our snorkeling trip boat also had a slide going straight into the ocean so that was a bonus!
Hike- On all the islands there are great hikes to waterfalls or beautiful views and there are a few low impact ones that are great for kids.  We did the Kapalua Coastal Trail which was a nice low key hike with great views.
Hula Lessons- My kids always love to dance and the Hula is actually pretty simple and easy for young kids to learn.  It's a must do when visiting Hawaii.