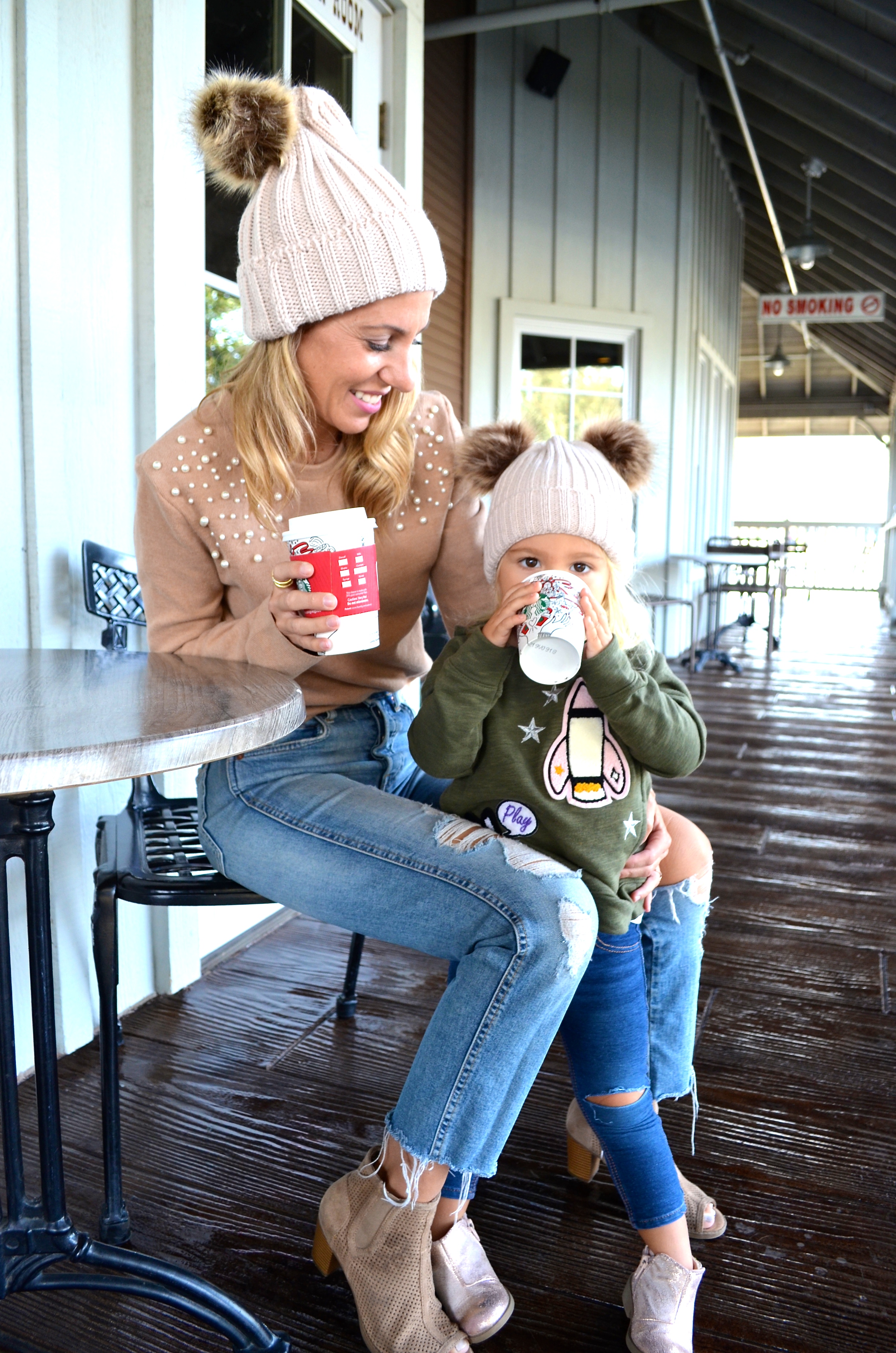 Hey Friends!
As many of you know I'm a Mom of 3 and that is by far my most important job in life.  It's been a year now since I left the corporate world and I couldn't be happier.  Even though I don't have a typical 9-5 job I am constantly balancing my time between blogging, being a Stella & Dot Stylist and of course being a Mom.  I try to manage my time and get most of my work done while the kids are at school or after they've gone to bed but that's not always the case.  Luckily I have an AMAZING husband that is very hands on with the kids and gives me extra time every day.
Since my older two are in school 5 days a week I get to spend a lot more time with my littlest one Blondie.  One thing we do at least once a week is have our little coffee dates.  And I absolutely love it!
It's my time to spoil her with a little hot chocolate (and sometimes a little treat) and 100% mommy time.  We've checked out a few different coffee shops in town but one of Blondie's favorites is our nearest Starbucks since they have a fountain in front.  She loves to run around and of course throw pennies in the fountain.
Although we've had quite a few mishaps (spilled chocolate milk, a skinned knee and a little potty accident to name a few) I wouldn't change it for the world.  The kids are growing up so fast and I'm really trying to cherish these little moments I have.
Save
Save
Save
Save
Save
I also really wanted to share with you these adorable Mommy & me hats that I found.  They are super cozy and cute!  And for only $10 you really can't beat the price.  My little ones love matching with mommy and these adorable hats are the perfect way to do that.  They also make perfect Holiday gifts!!  You can also shop my other favorite cozy holiday gifts here.
I've got the links below with our matching hats as well as our outfit details.  The pearl embellished top I'm wearing is from Zara and linked here with everything else below.  The adult hat runs a little large (but my head is also on the smaller side) while the kids one can fit a baby to young girl.  Lulu my 8 year old can wear it too.
If you have any questions please let me know!  And thanks for stopping by!
xx
Jaclyn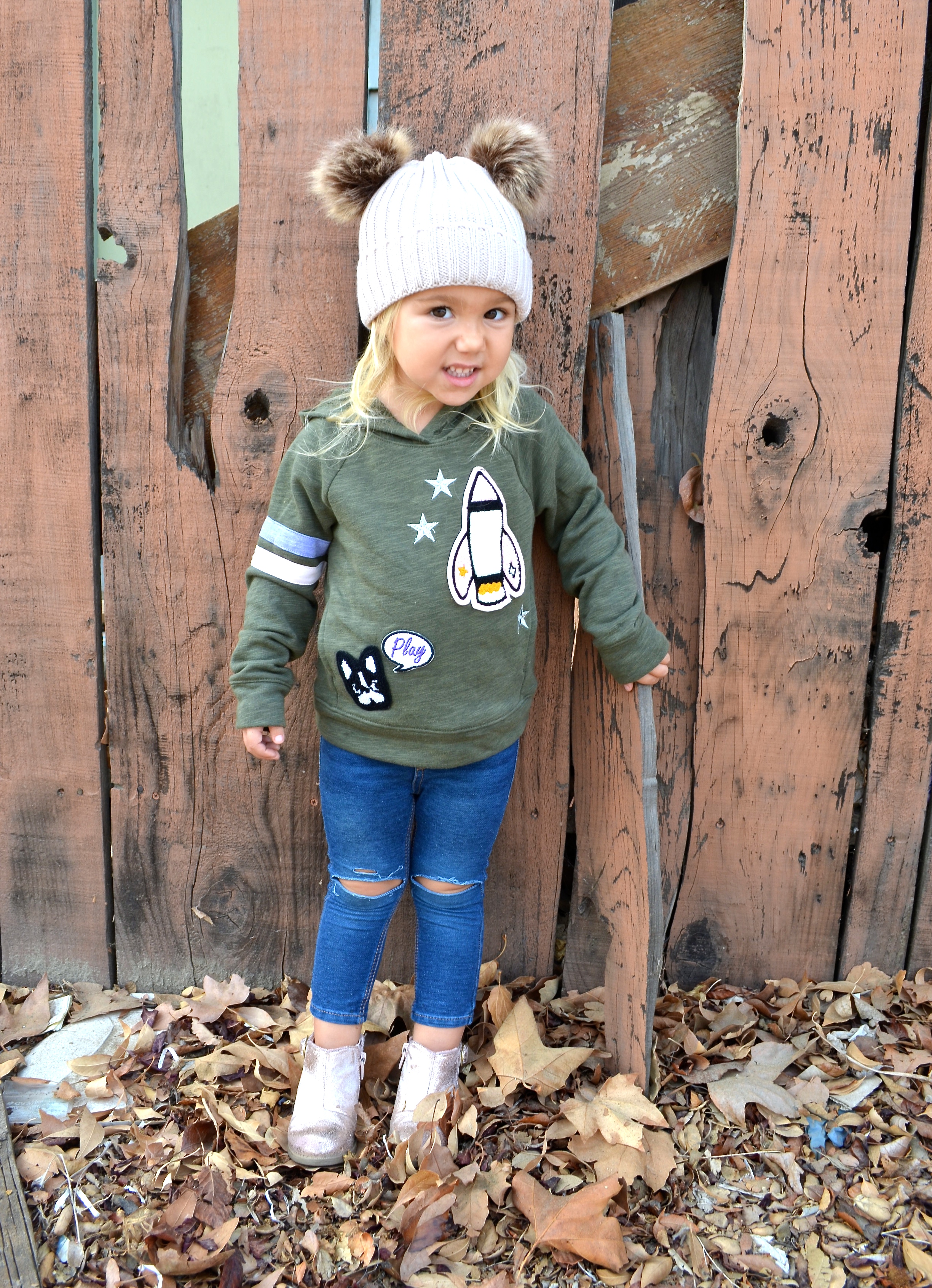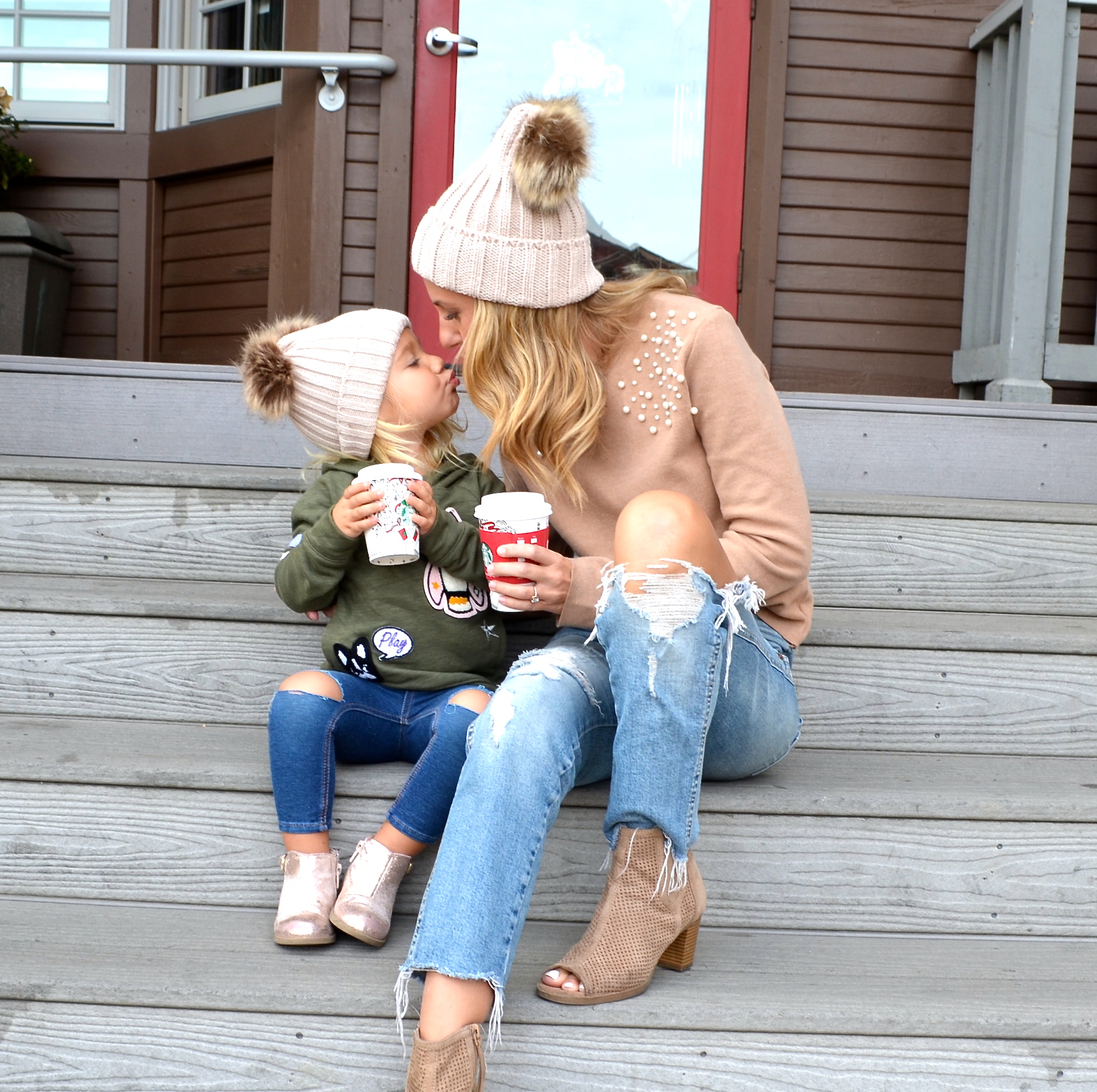 Save
Save
Save
shop our looks