Hey Friends!!
I don't know about you but I always get overwhelmed by the amount of beauty products out there and sometimes I don't know where to begin to look.  About 10 months ago I decided to sign up for Birchbox.  It's a subscription for a monthly beauty box filled with new product samples delivered to your home.  It's only $10 a month to start and you can cancel at anytime.  After receiving several boxes I found some great products that have now become my beauty staples so I wanted to share some of them with you.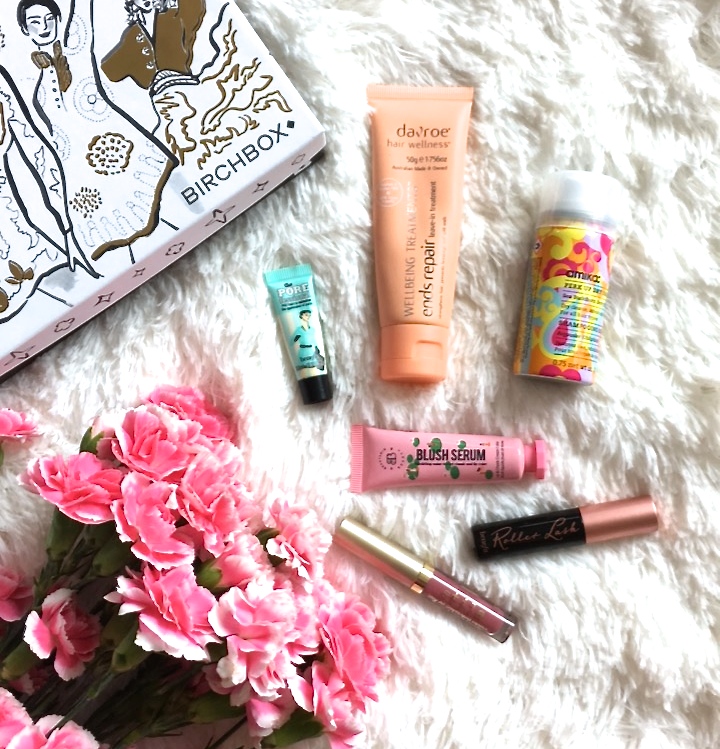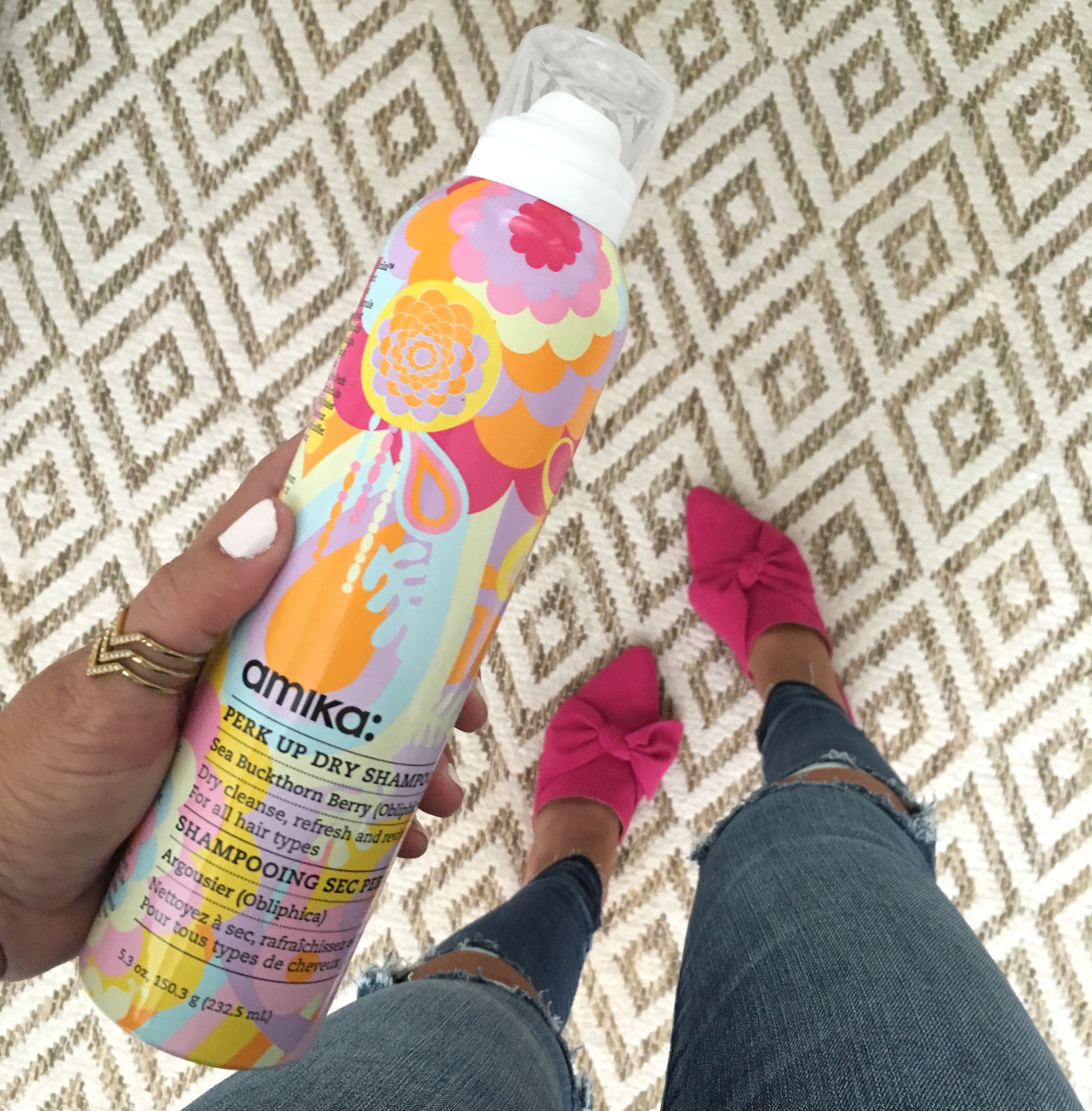 Amika: Perk Up Dry Shampoo I love dry shampoo and can't imagine my life without it.  I have naturally oily hair so if I skip a day of washing my hair it will be extremely greasy looking.  Before dry shampoo I would either wash my hair every day (a lot of work) or feel miserable all day when I didn't.  Then came dry shampoo!!  Over time I've tried several different brands and never found a favorite.  Some had too much powder and my hair looked like it had a thin white film on it, or some smelled extremely fruity which I can't stand.  Others felt like I needed to use the whole can in order to calm the oil in my hair.  Once I tried this Amika dry shampoo I was obsessed.  It not only smells amazing but it absorbs my excessive hair oil without leaving white powder and I don't have to use up the whole container to get the look I want.  I also love using this later in the day to freshen up my hair from the day.  As you can see I've already run out of my sample and purchased my own large size.

Davroe: Ends Repair Leave-in Treatment  This product has done wonders for my hair!  I have color treated hair and I use hot tools consistently such as a blow dryer and curling iron.  I started noticing that my ends were getting really damaged and I couldn't find anything to fix it.  I have naturally thin hair so I'm also using a lot of volumizing products which doesn't help the split ends.  I tried using more moisturizing shampoo and conditioners but it was only making my hair flat and oily.  Everything changed once I found this product!  Since I usually wash my hair every other day I love using this on my ends when I skip the wash.  It makes my hair feel soft and silky without weighing it down or leaving it greasy.  Paired with my dry shampoo this product is a game changer for me!

Stila: Stay All Day Liquid Lipstick One of the reasons I tried Birchbox was because I got this lipstick as a free gift and I had wanted to try it.  Let me tell you it does not disappoint.  I have very dry and chapped lips so I used to only wear lipstick if I was going somewhere special.  Wearing lipstick regularly used to dry out my lips even more but this one is different.  It is somehow moisturizing and long wearing.  Once you apply it give it a second to dry and then it pretty much stays looking great all day.  And the best part is it doesn't dry out your lips so you can wear it everyday.  So far I have 2 colors and can't wait to add more.

Beautaniq Beauty: Blush Serum  My favorite thing about this product is how versatile it is.  This serum can be used as blush, lipstick and eye shadow.  It's perfect to throw in your bag and use it to freshen up all your makeup with one product.  I love the rosy pink cheek color it add to your cheeks and I love pairing it with chapstick to get a great subtle but moisturizing lip color.  Definitely a great multitasking product.

Benefit: Roller Lash Mascara If I'm in a rush in the morning the one thing I will never leave the house without is mascara.  And this product does not disappoint!  It not only lengthens your lashes but makes them look quite a bit fuller as well.  And you don't need a ton of product to get the full effect which I love.  My eyelashes look great all day and I don't need any reapplying.

Benefit: POREfessional Face Primer I didn't used to wear a primer everyday and that's probably because I never found one where I really noticed a difference when wearing it.  I have acne prone skin and love how this product reduces the look of my pores while brightening my skin.  Once I apply my foundation over top it seals it in and my skin looks great all day.  I also love using this under my eyes as a concealer when needed as well.

Save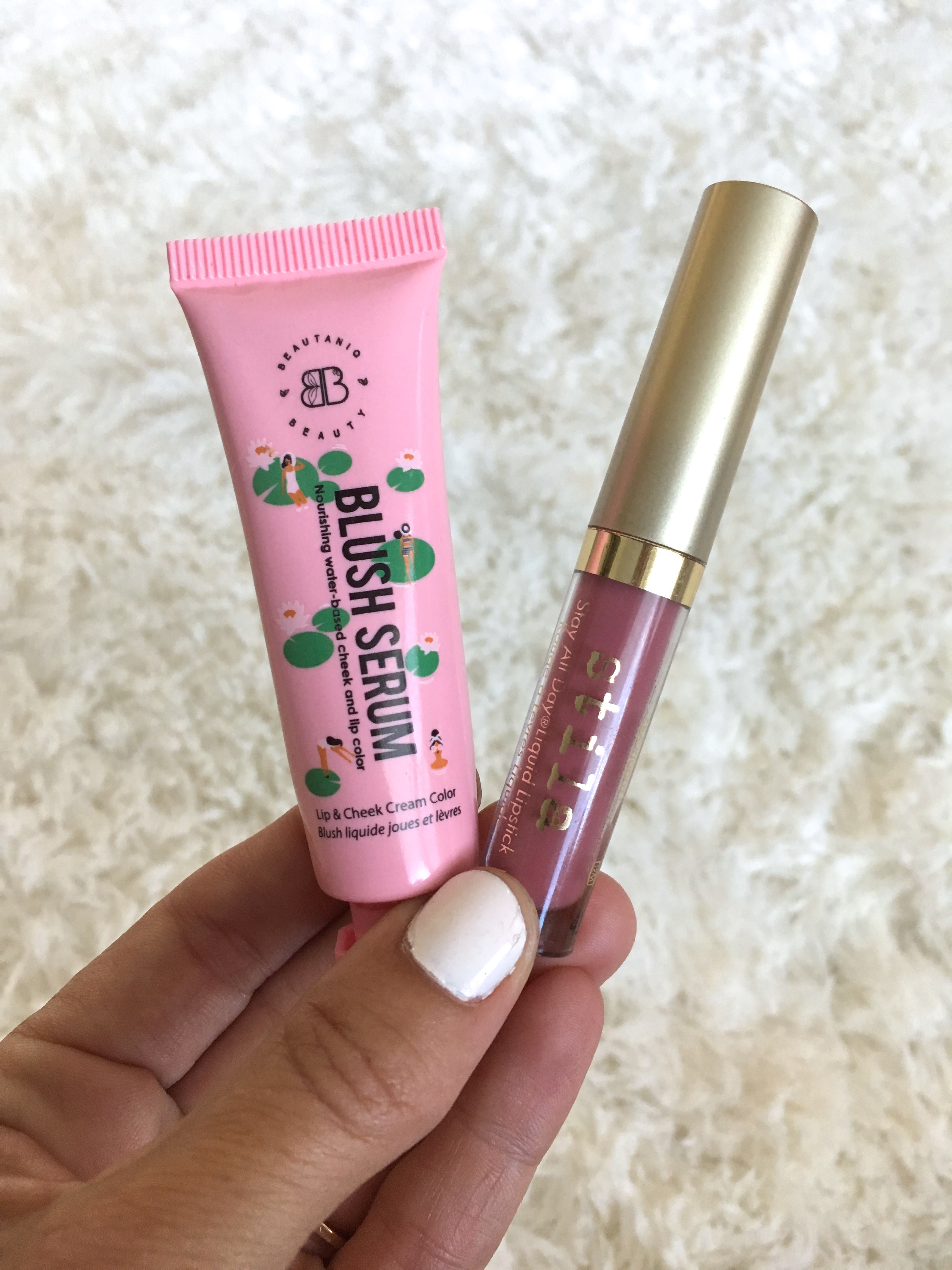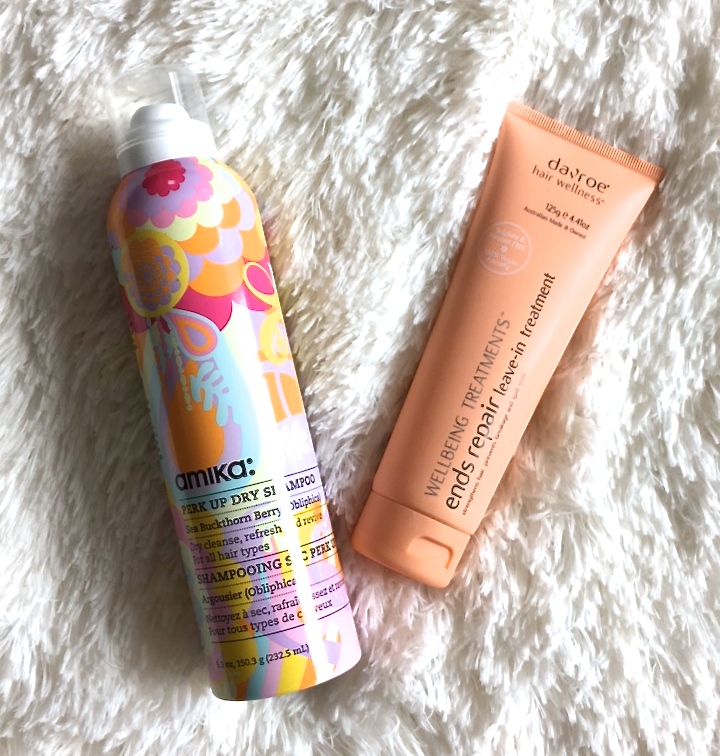 Save