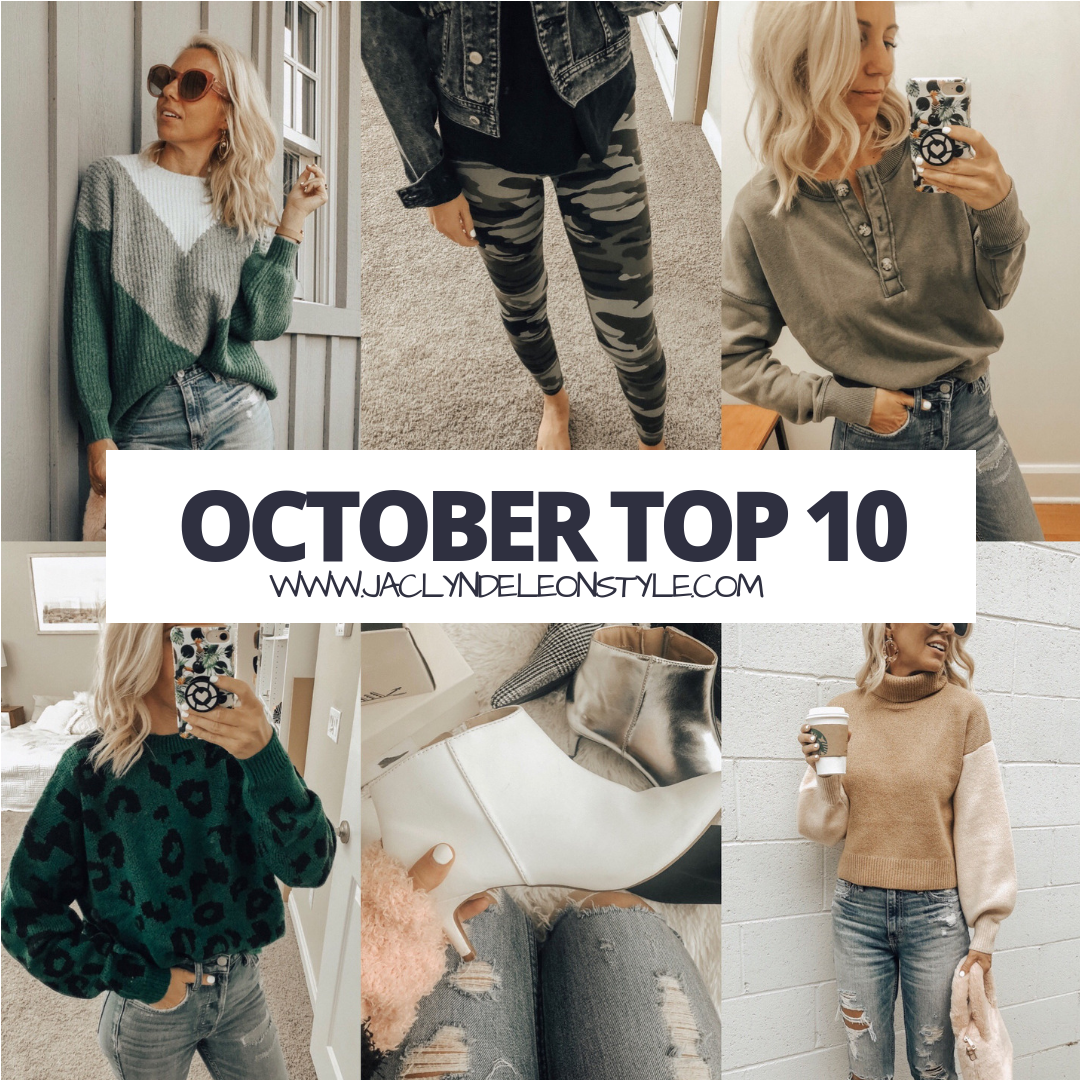 I love looking back and seeing what your favorite items were from the past month so I thought I would start sharing with you too.  This month was all about cozy sweaters and tons of my favorites were such a big hit.  I'm so happy sweater weather is here and there are so many good ones under $35.  In case you missed it I did a full blog post about my favorite affordable sweaters HERE.
Here you have it the top 10 selling items from October.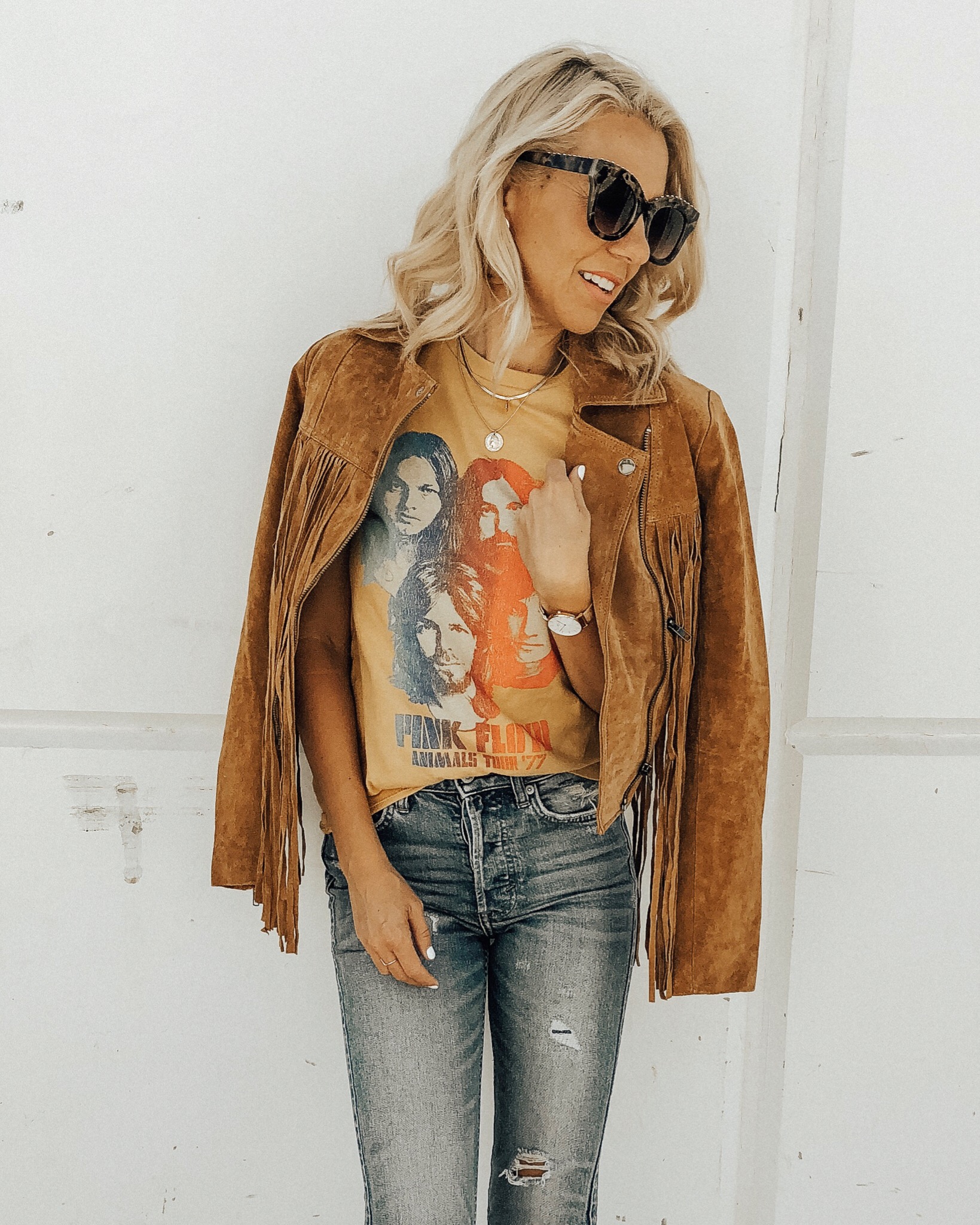 You know how I love graphic tees right now and this one might be one of my favorites.  Glad to see so many of you pick it up once it went on major sale!  Lucky for you it's still on sale (only $6) with all sizes available.  Here's a few more favorite graphic tees I'm loving right now too.
SHOP GRAPHIC TEES

I wore this jacket on my first day of shows at NYFW and have been hooked ever since.  The color is so versatile and the fringe adds such a fun element to it.  And the price is absolutely ridiculous!  Check out a few other favorites below.
SHOP FRINGE JACKETS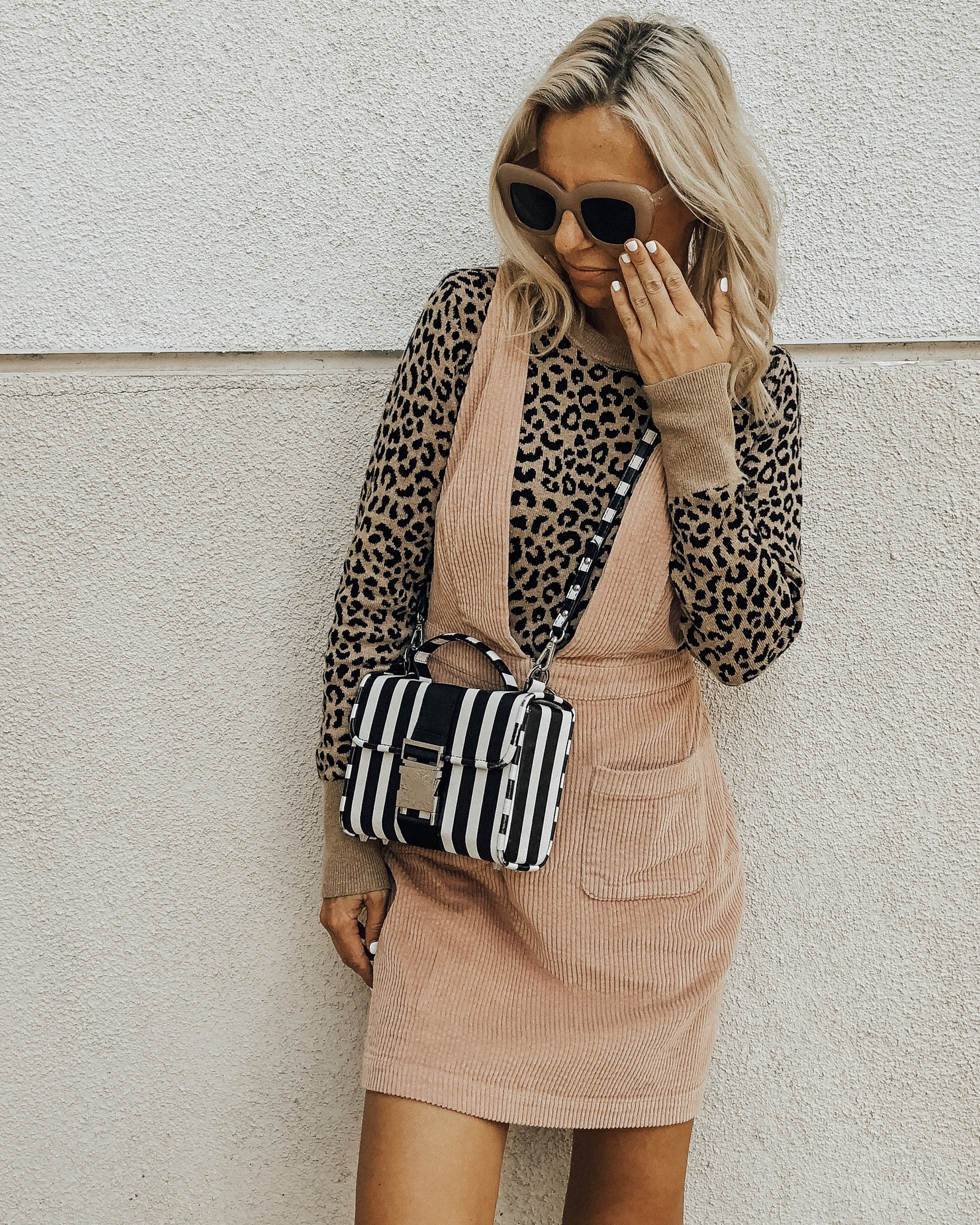 Leopard is a huge trend for the season and to say I'm obsessed might be an understatement.  No surprise that this classic leopard print sweater came up on this list.  It's under $20 and the perfect layering sweater to wear all season long. Here's a few other leopard favorites.
SHOP LEOPARD SWEATERS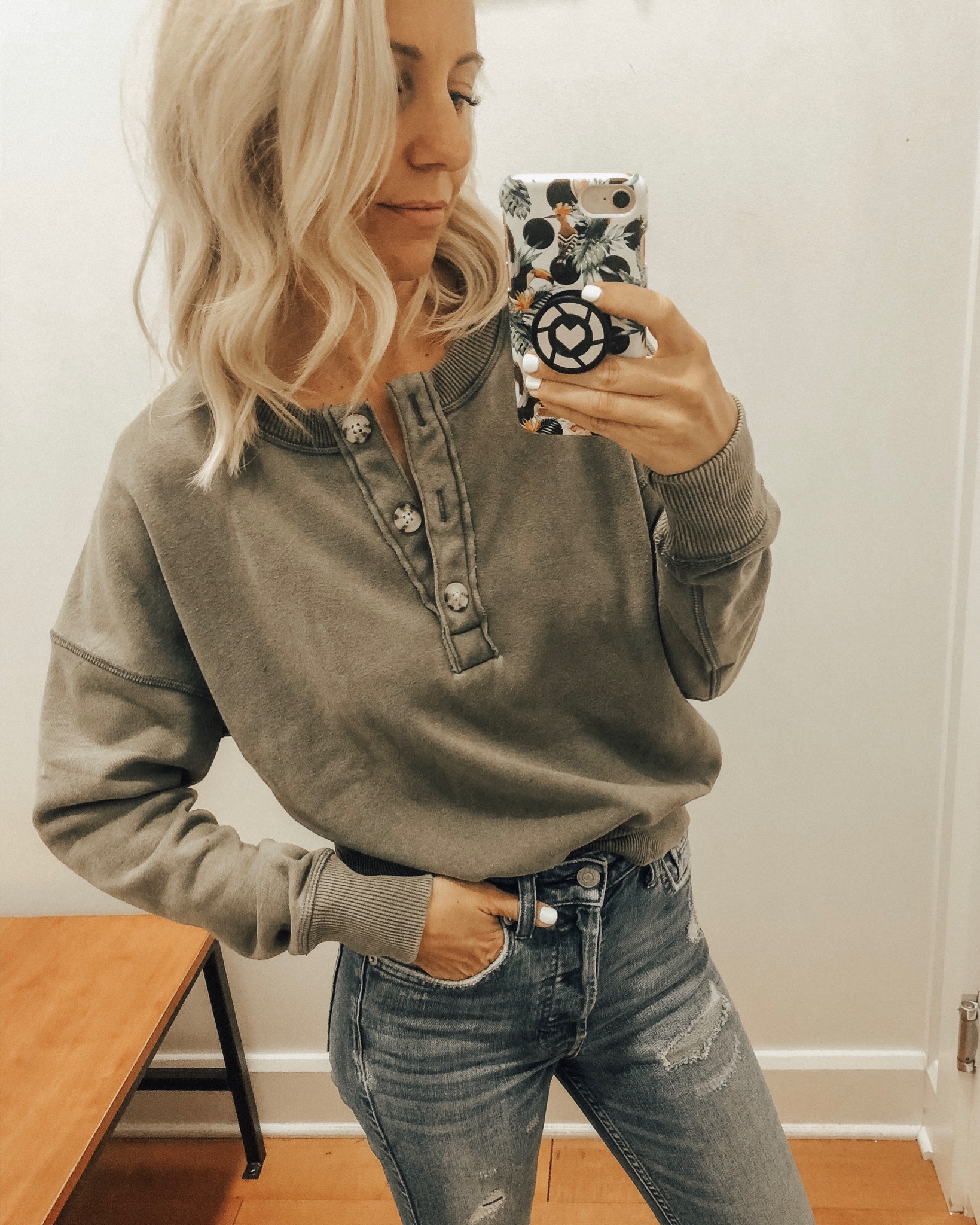 7- AHHMAZINGLY SOFT HENLEY SWEATSHIRT
When I did my AE try-on this month this henley came in at the top of your list.  It definitely lives up to it's name and is ahhmazingly soft!  It's the perfect casual sweatshirt to lounge around in all winter long.  It comes in 4 different color ways and is under $35!  You can shop the rest of my AE try-on below.
AE TRY-ON PICKS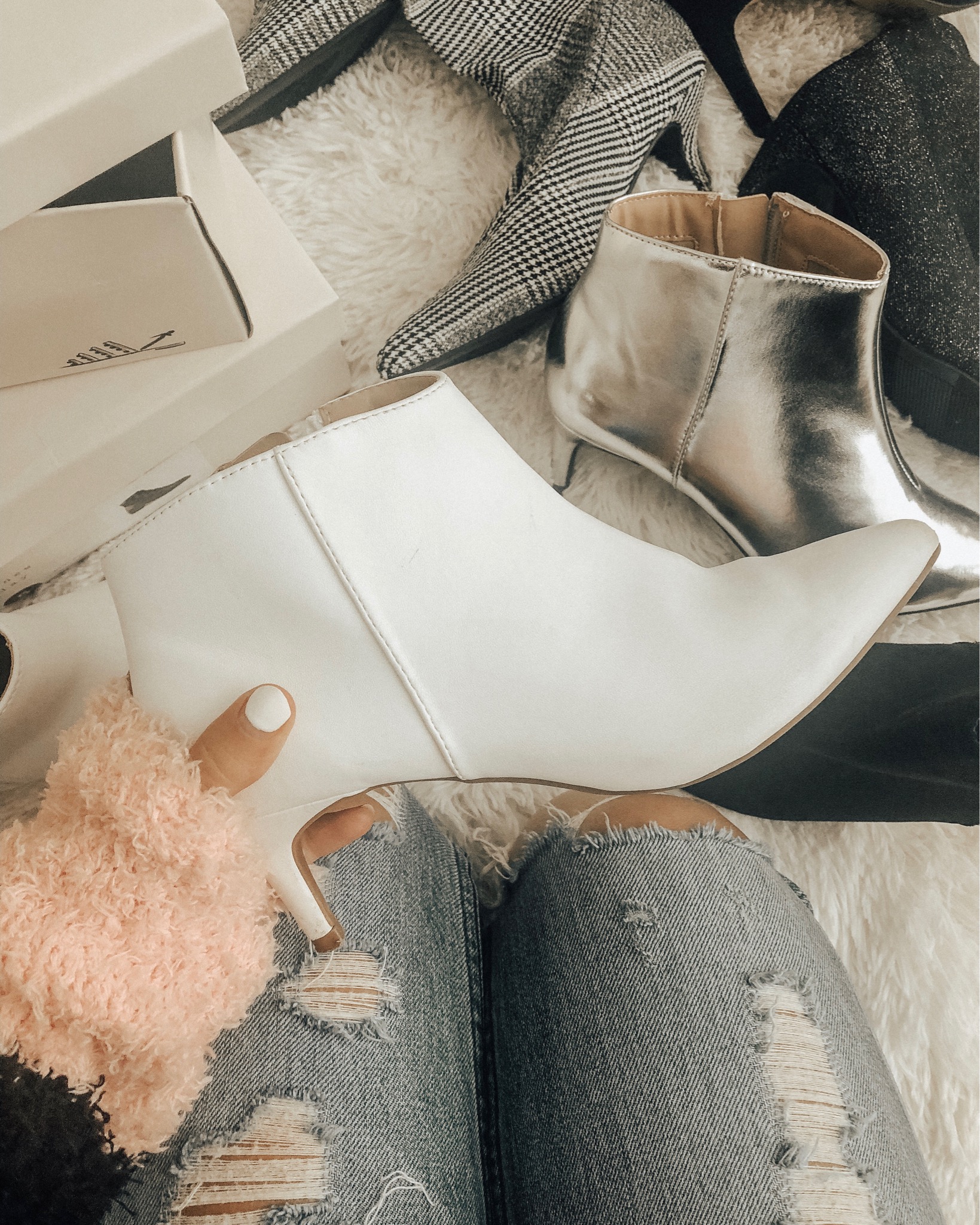 As you know I picked up these white booties from Target just before my trip to NYFW and I'm so glad I did.  They are so crazy comfy and since I did so many walking in NY I ended up wearing them almost every day.  They have tons of extra cushion inside and the heel is a perfect height to run around in but still look chic.  I can't believe these are under $35 too.  If you haven't gotten yourself a pair yet you definitely need one.  I've also found tons of other cute affordable booties below.
SHOP BOOTIES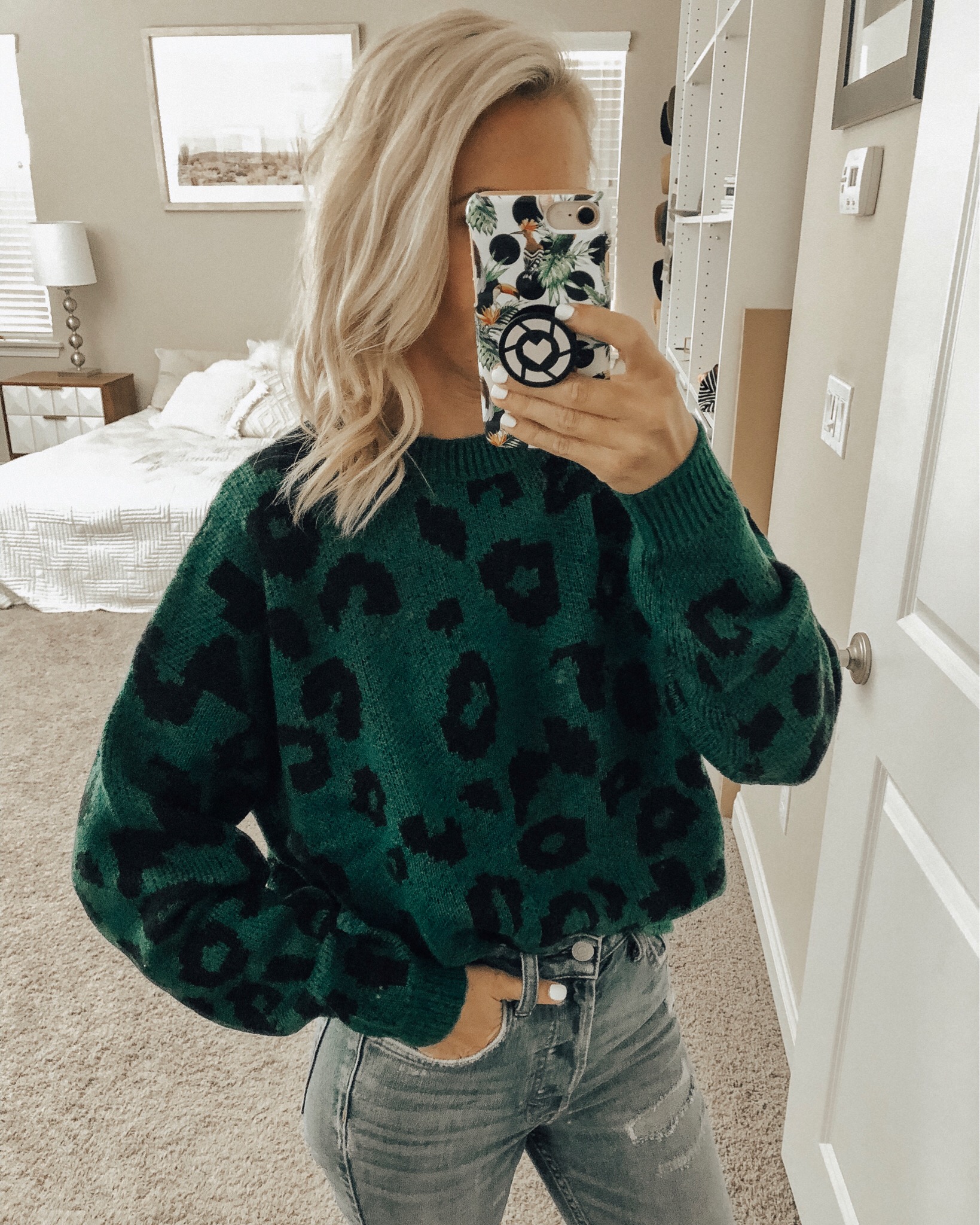 5- EMERALD GREEN LEOPARD SWEATER
You know I've been having a thing for leopard print right now and it looks like you guys are too.  I love the jewel toned emerald green color of this sweater and it's nice and thick to keep you warm during the cold winter months.
SHOP LEOPARD SWEATERS

Camo is a huge trend for Fall and since I started up running club with the kids at school I had to snag these fun leggings for myself.  I'm not usually much of a leggings person (my go to is definitely denim) whenever I'm doing anything active a pair of leggings is a must have in my book.  And these are just so fun!  I love the high waist fit (sucks everything in) and they are super comfy and easy to run around in.
SHOP CAMO LEGGINGS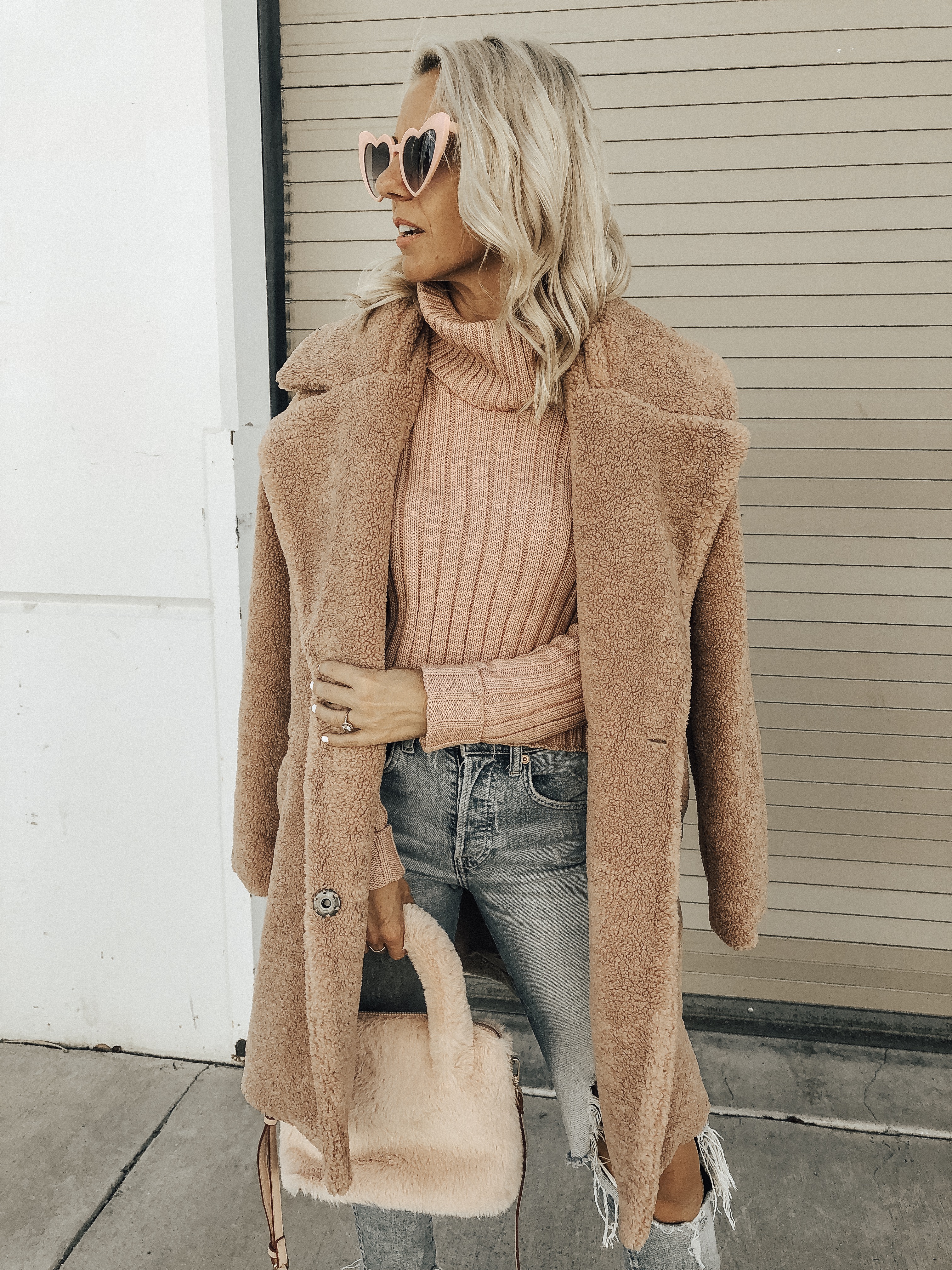 For the month of October I did a complete post on my favorite PINK finds and of course the Teddy Coat was a huge favorite.  It's so cozy and such a great price!  Unfortunately this exact pink coat is sold out- (the good ones always go fast) I found a couple similar ones that are just as good.
SHOP TEDDY COATS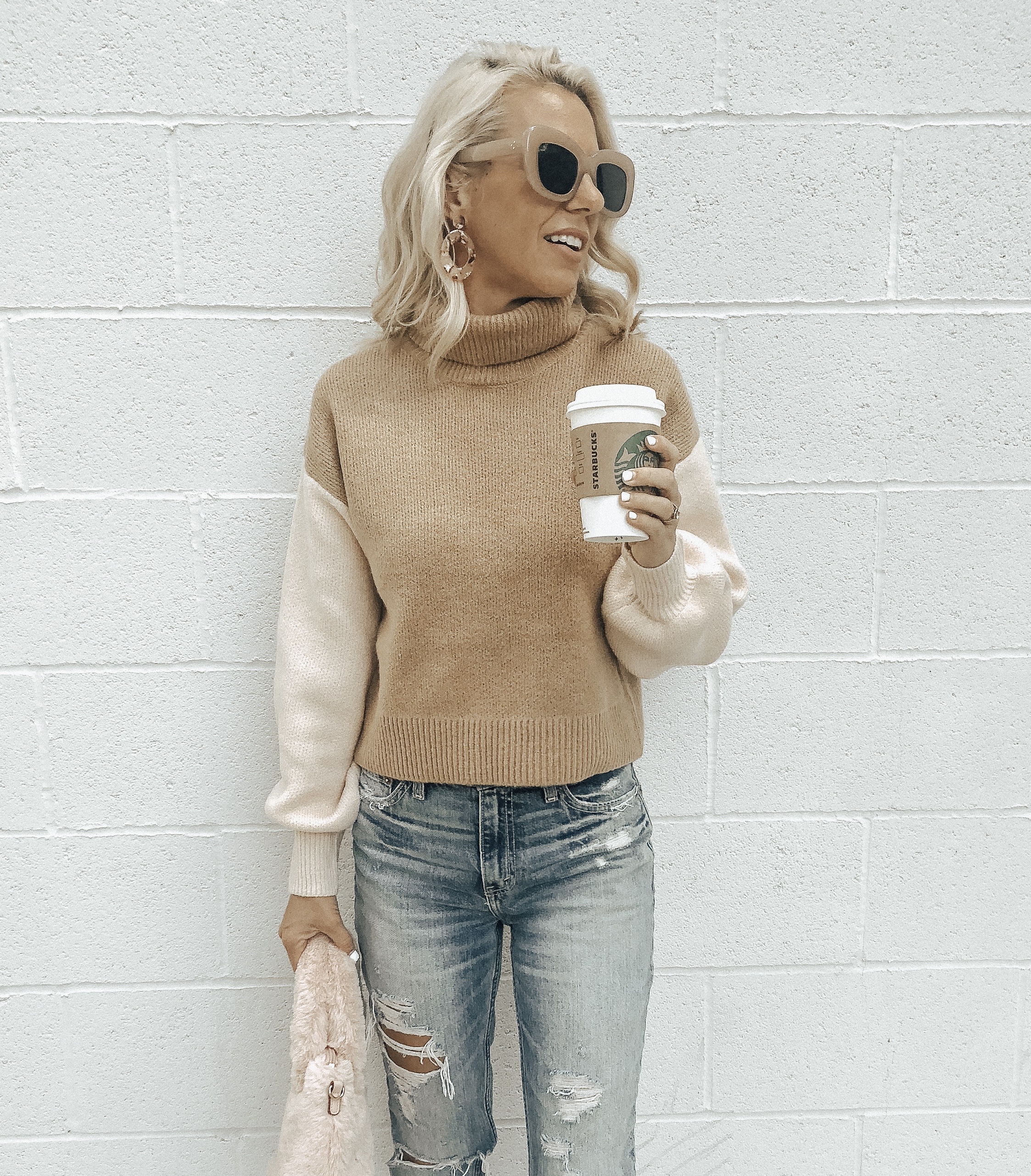 Of course another one of my favorite cozy affordable sweaters coming in at number 2 is this cute turtleneck color block one.  I love the neutral color tones- it seriously goes with everything and I get so many compliments every time I wear it.  Lucky for you it's still available in all sizes and is only $22!  Shop this sweater and similar ones below.
SHOP SWEATERS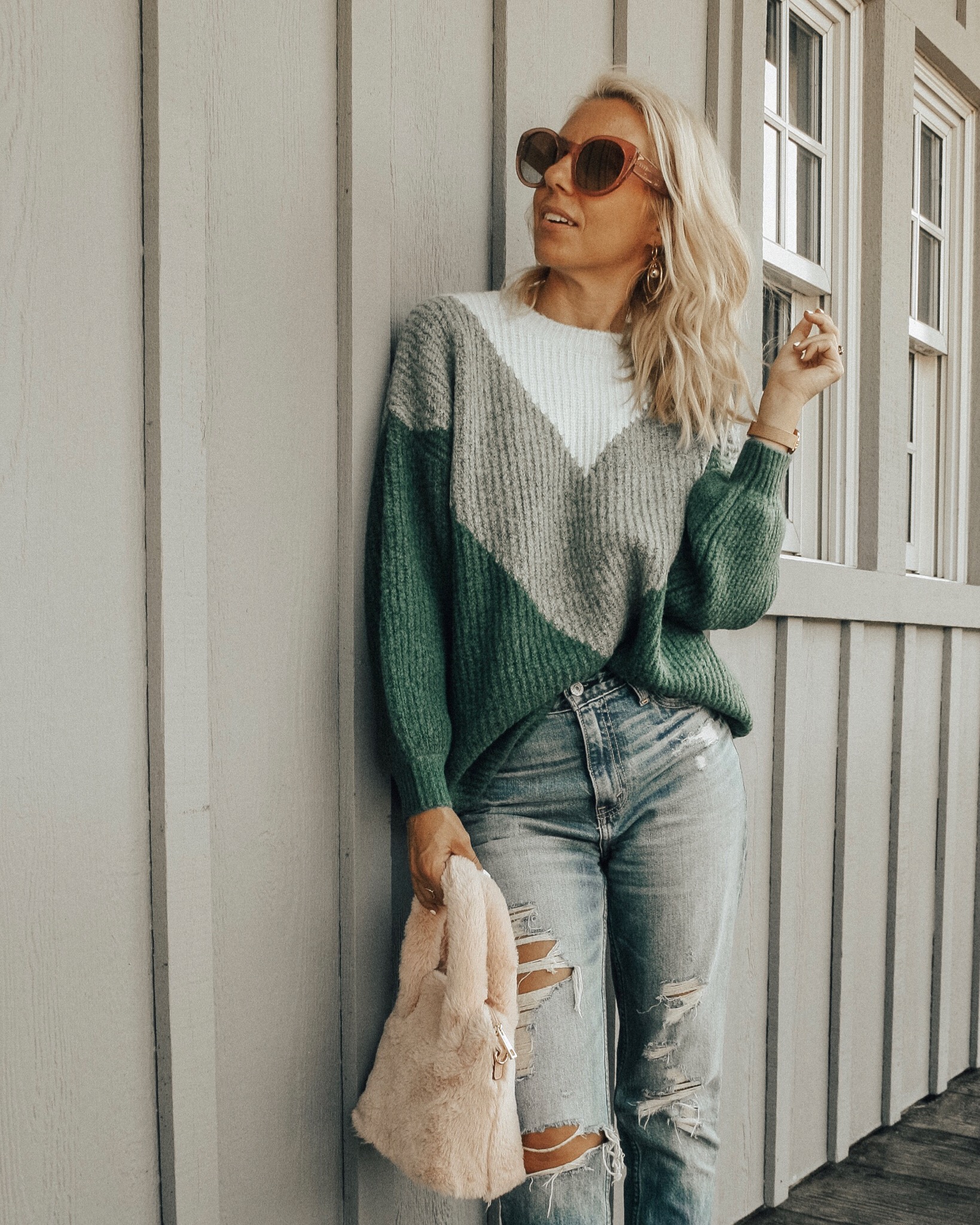 No surprise at all coming in at the top of the list was this cozy chevron sweater.  I absolutely love the coloring of this sweater and the oversized fit makes it so cozy to wear all winter long.  Unfortunately this exact sweater is sold out but lucky for you I found a few similar ones that are just as cute.
SHOP CHEVRON SWEATERS

There you have it!  My top 10 selling items from the month of October.  Which ones did you grab?  I'd love to hear your favorites!
SHOP OCTOBER TOP 10