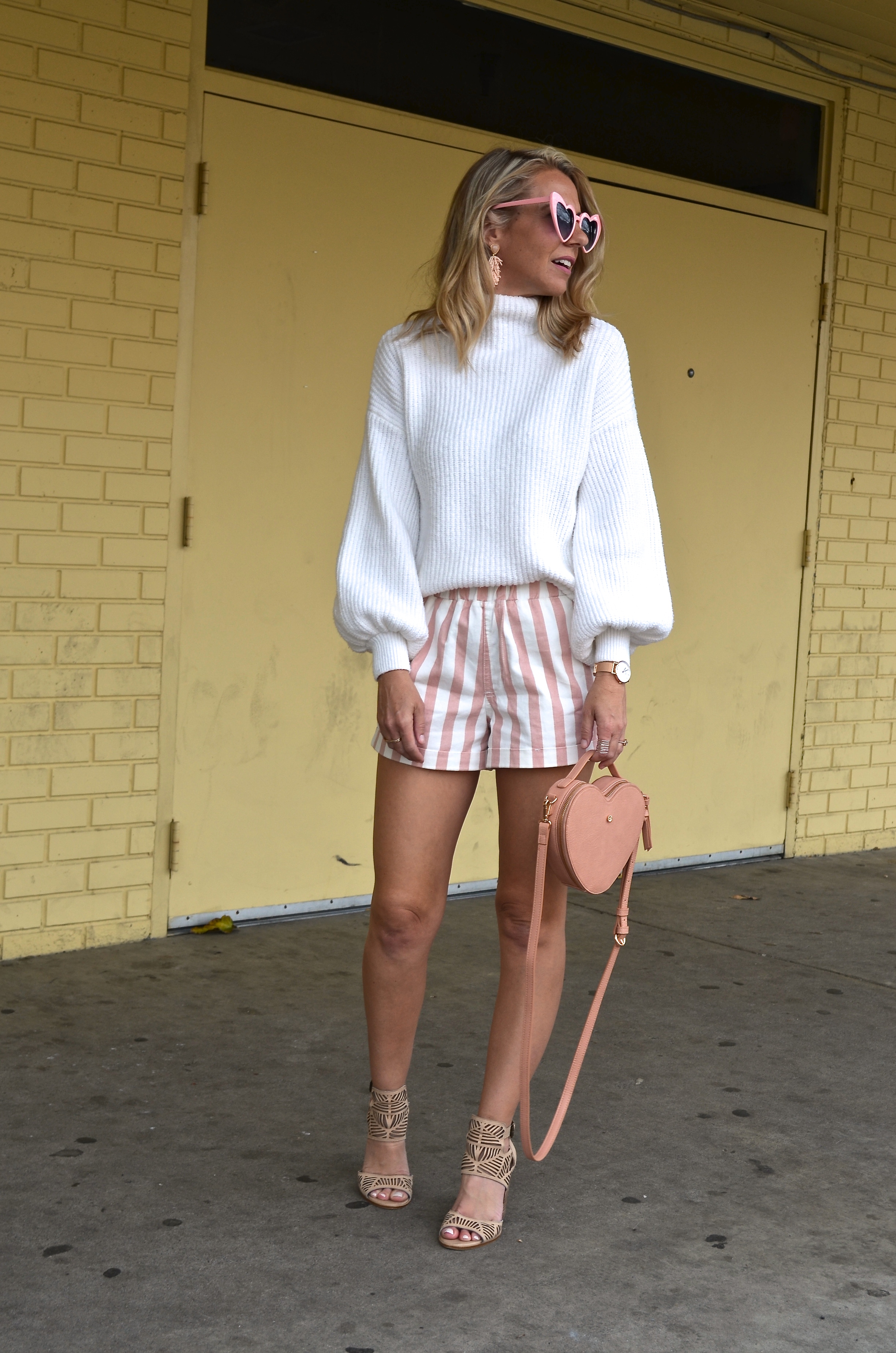 It's Spring and the temperatures are finally starting to warm up so time to bring out all the shorts and crop tops right?  Not quite!
Although it is getting warmer there's still a little chill in the air so don't put your winter sweaters away just yet.  One of my favorite ways to transition to Spring weather is by pairing my favorite cozy sweater with a good pair of shorts.  I got this adorable bubble sleeve sweater from Target in the late Fall and wore it non stop during the winter.  I actually did a post of 3 ways to wear this sweater which you can read HERE.  I decided to now pair it with these cute striped shorts that I picked up from Forever 21 and my cute heart purse to add a little fun.
I would also put this sweater with a good pair of denim shorts or a floral skirt depending on if I wanted to dress it up or down.  So grab your favorite cozy winter sweater and pair it with a new Spring bottom.
Style tip:  add a slight front tuck with your sweater to accentuate you waist and have a more flattering look.
Once the heat of summer comes you can wear these shorts with a cute white tank or maybe an off the shoulder chambray top.  The possibilities are endless!
Shop the details of this look below as well as other great bottoms to pair with your cozy sweater.
How do you style your favorite winter sweater for Spring?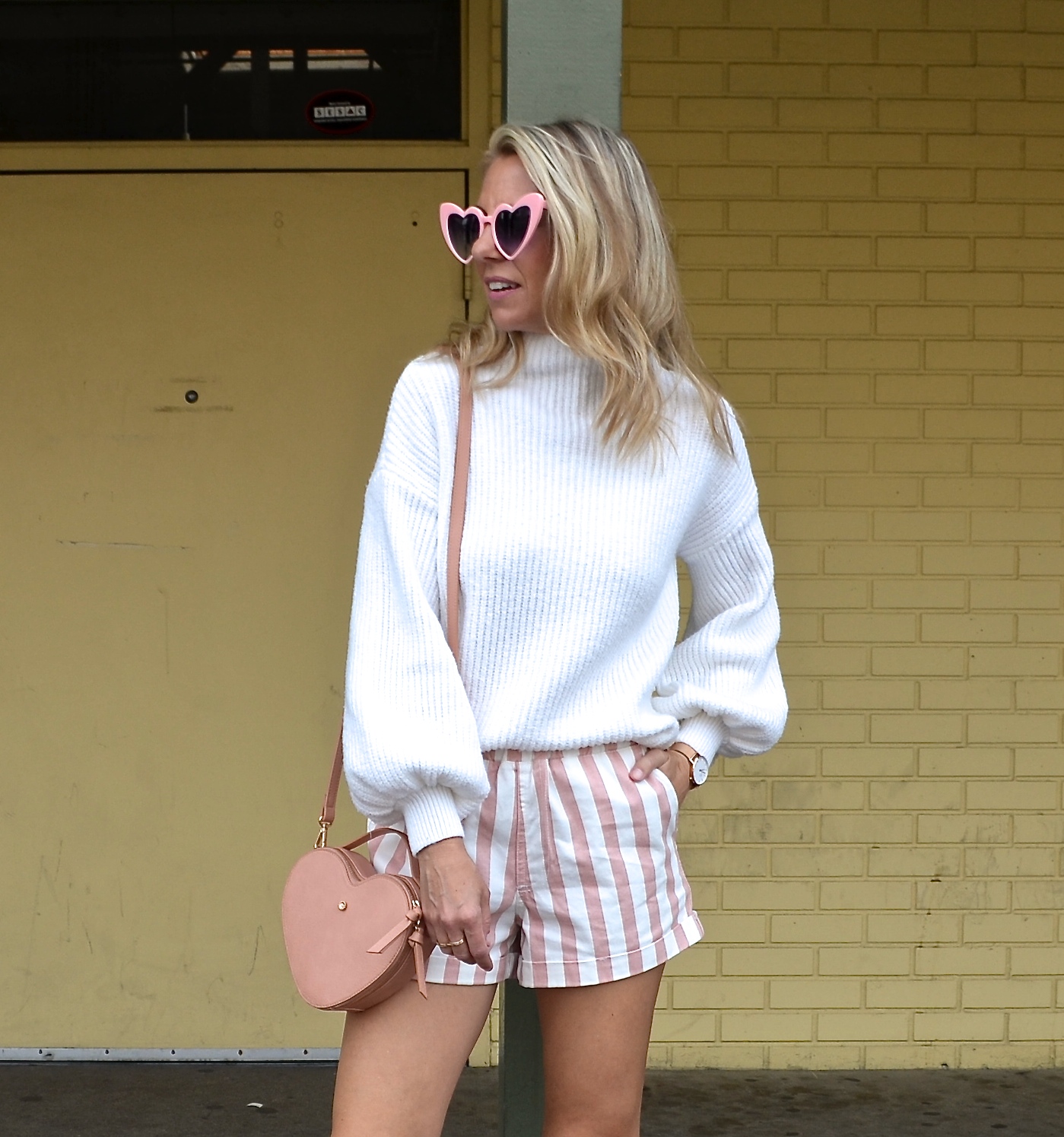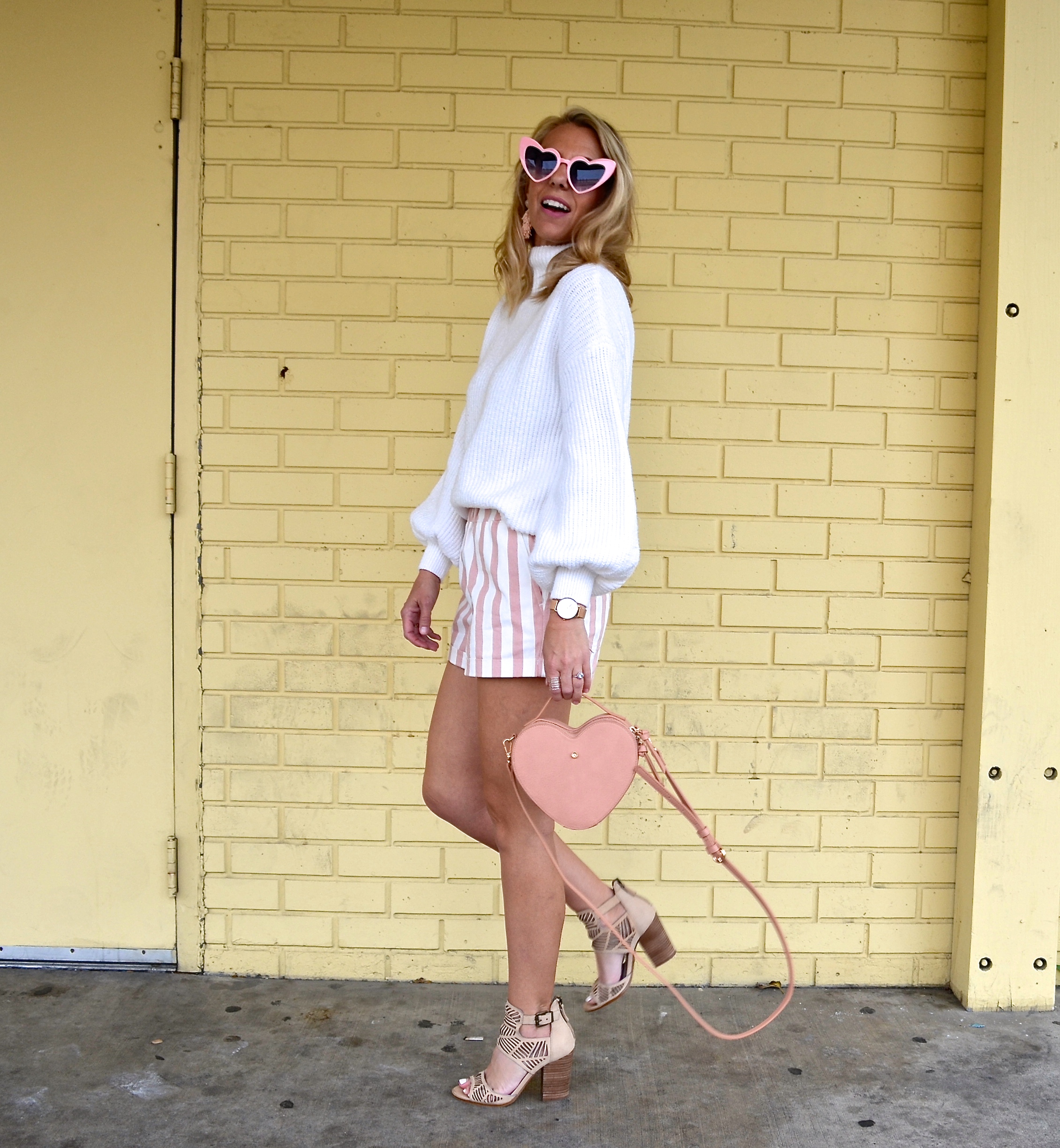 SHOP THE LOOK

SHOP OTHER SPRING BOTTOMS TO PAIR WITH