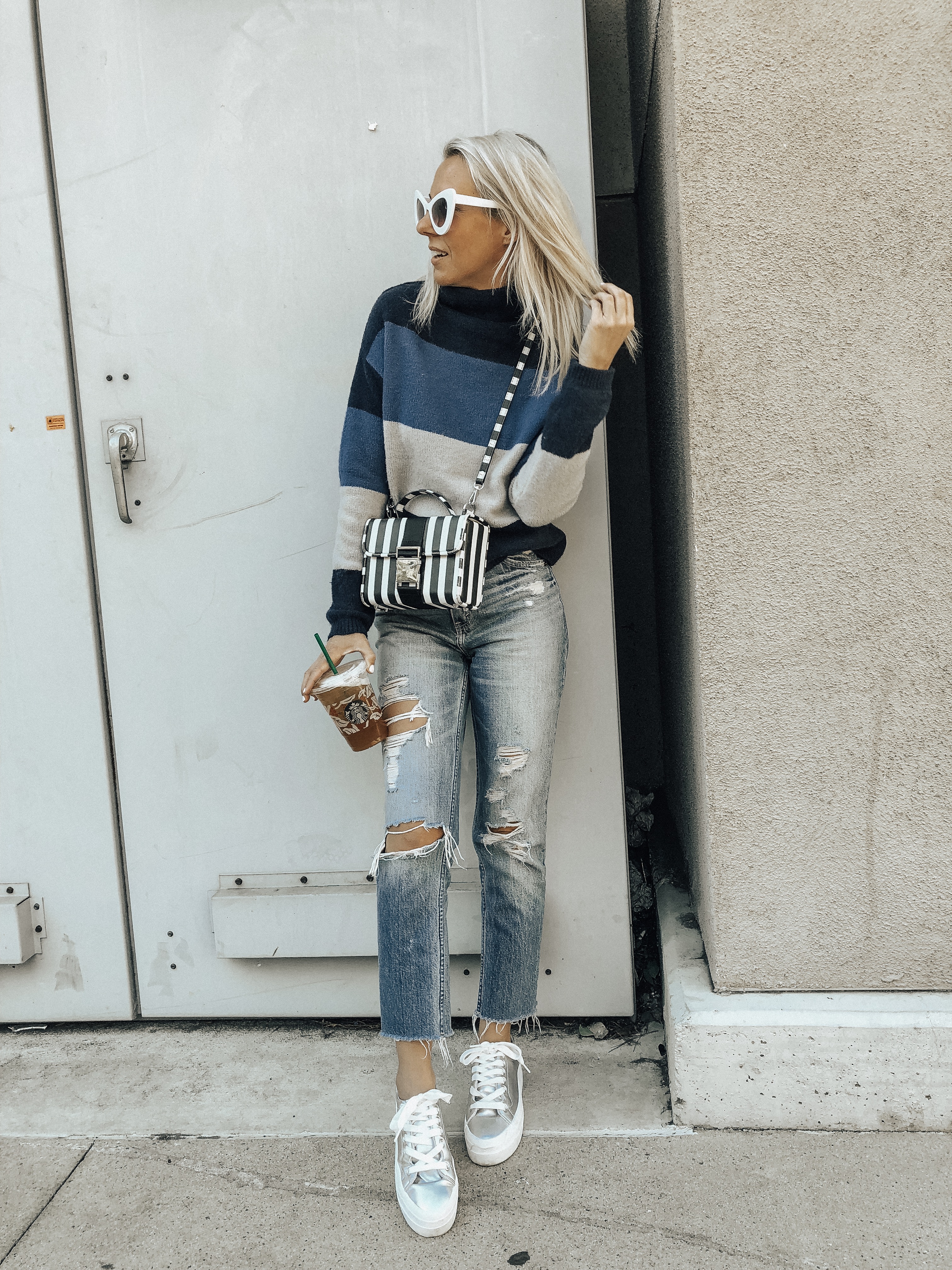 I used to rarely wear sneakers- they just weren't my thing.  I always thought they looked cute on other girls but they just never felt right to me.  I was always wearing sandals in the summer and boots or flats in the winter.  But when Rocket Dog sent me their Milkyway platform sneakers my life completely changed.
I loved the platform sandal trend this past summer so I thought maybe the platform sneaker would be fun.  To my surprise I fell in love with these sneakers and can't stop wearing them.  They are actually very versatile and there are tons of different ways to style them.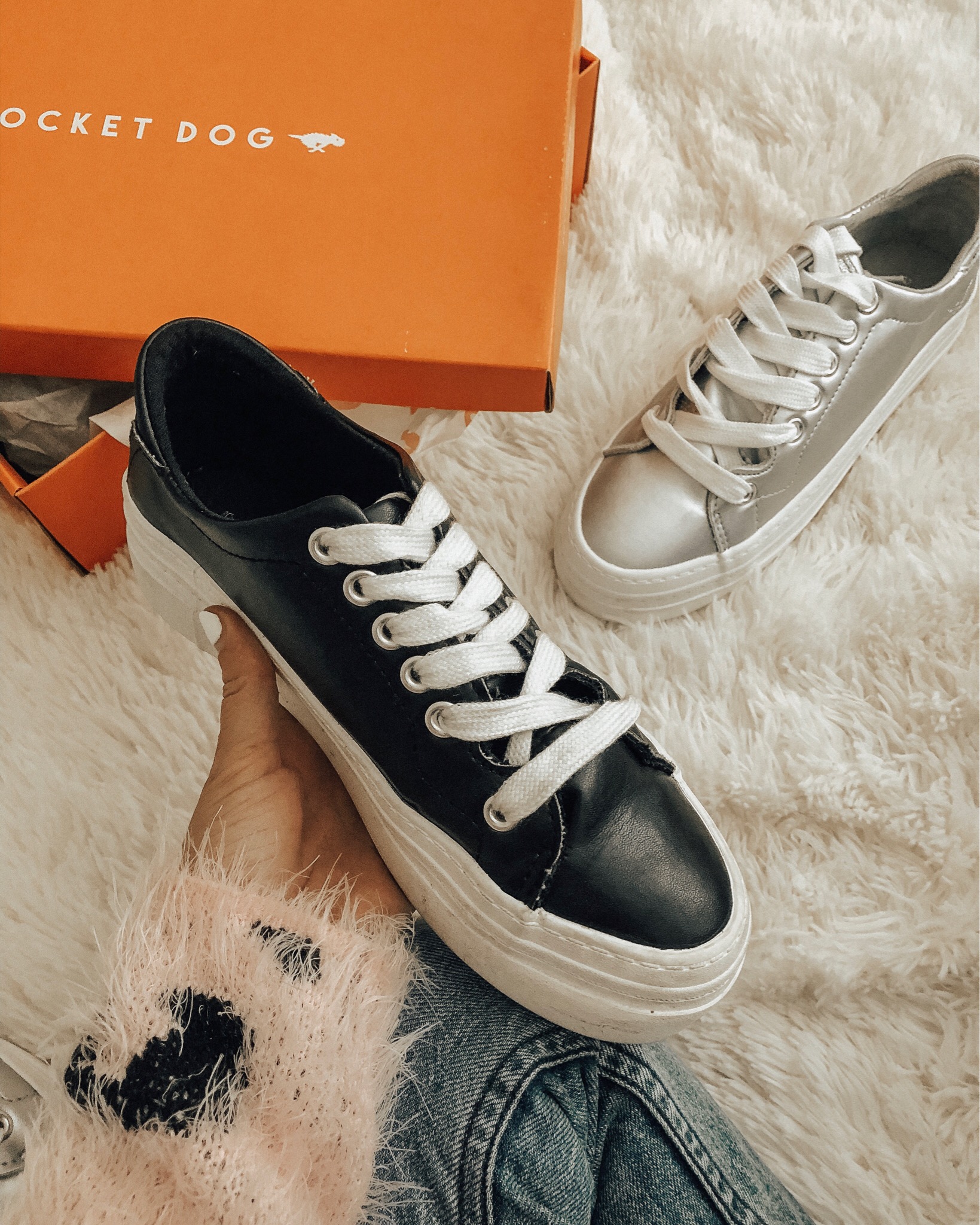 One way I've loved wearing these sneakers is with a dress.  Here I'm wearing them with a floral dress that I picked up at Target.  As temps have dropped I've also been pairing them with sweater dresses which I absolutely love.
I'm on the petite side (5'2 to be exact) and so I'm always looking for ways to add a little height or make my legs look a little longer.  I'm not one to wear really high heels because I'm a busy mom of 3 and it's not really that realistic for me.  These platform sneakers give me both comfort and height and of course they are super stylish.
If you follow my Instagram at all then I'm sure you've been seeing me wear this black and white pair everywhere.  In fact I loved them so much that I had to get them in another color so I opted for the metallic silver.  But they also come in white as well as black with white polka dots.  Considering how much I wear them I might be needing to get another pair!
I think my favorite way to pair these sneakers has to be with my high rise distressed mom jeans.  It's just an effortless cool girl style that I can wear everyday.  And with this cooler sweater weather there's nothing better then a cozy sweater and denim!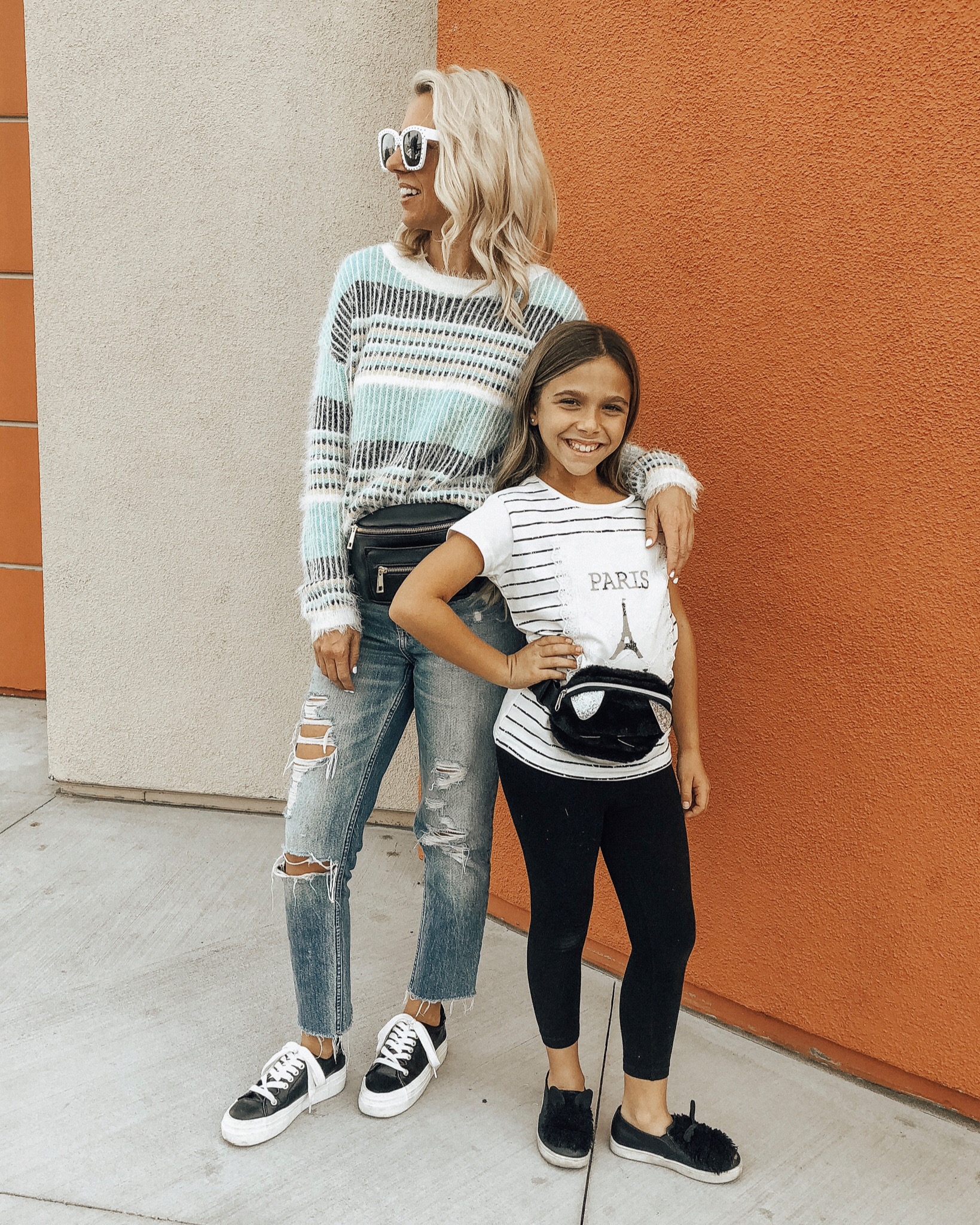 What do you think of the platform sneaker trend?  I'd love to hear your favorite way to style them!  You can shop my favorite Rocket dog platform sneakers below.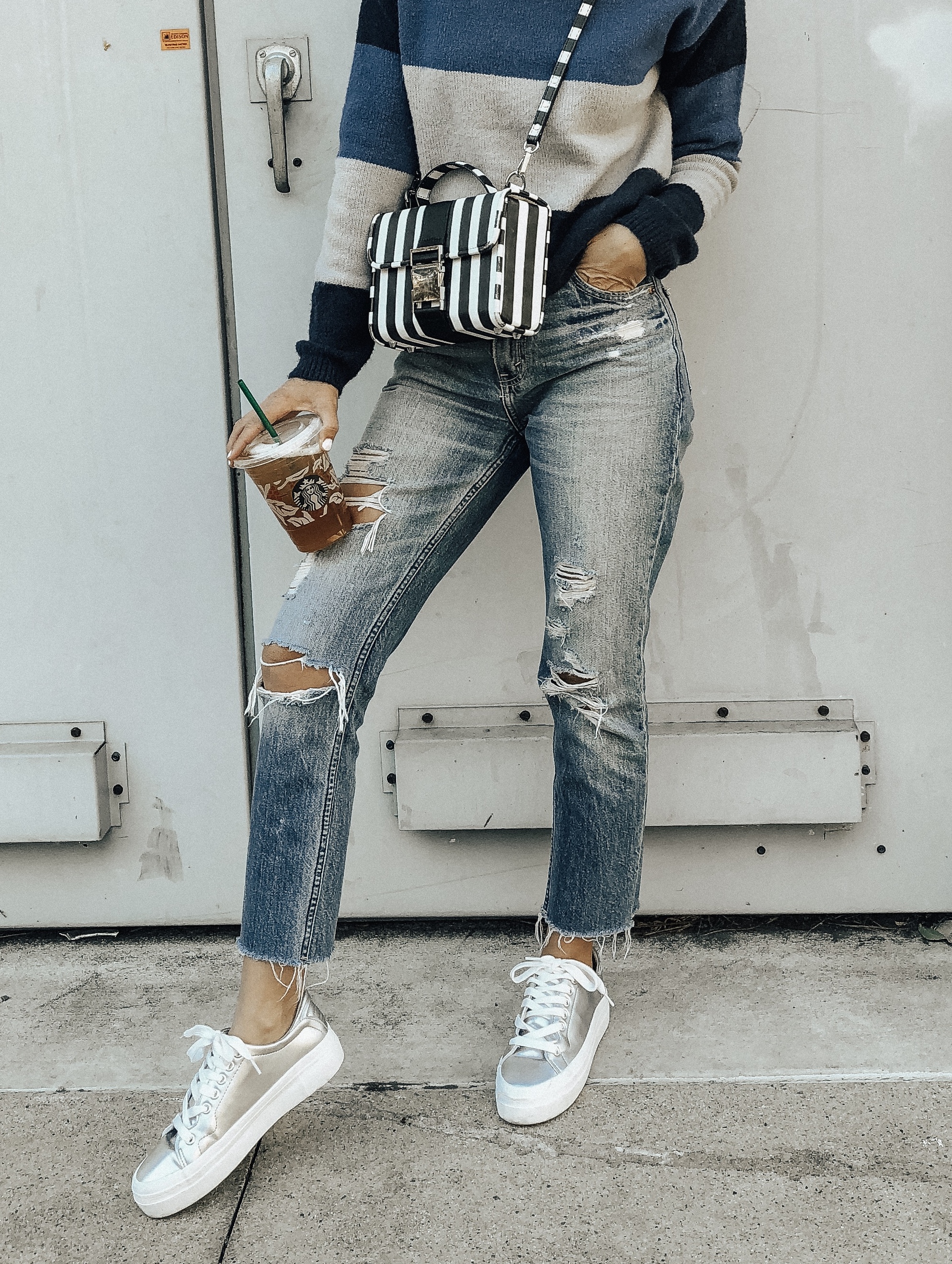 SHOP PLATFORM SNEAKERS