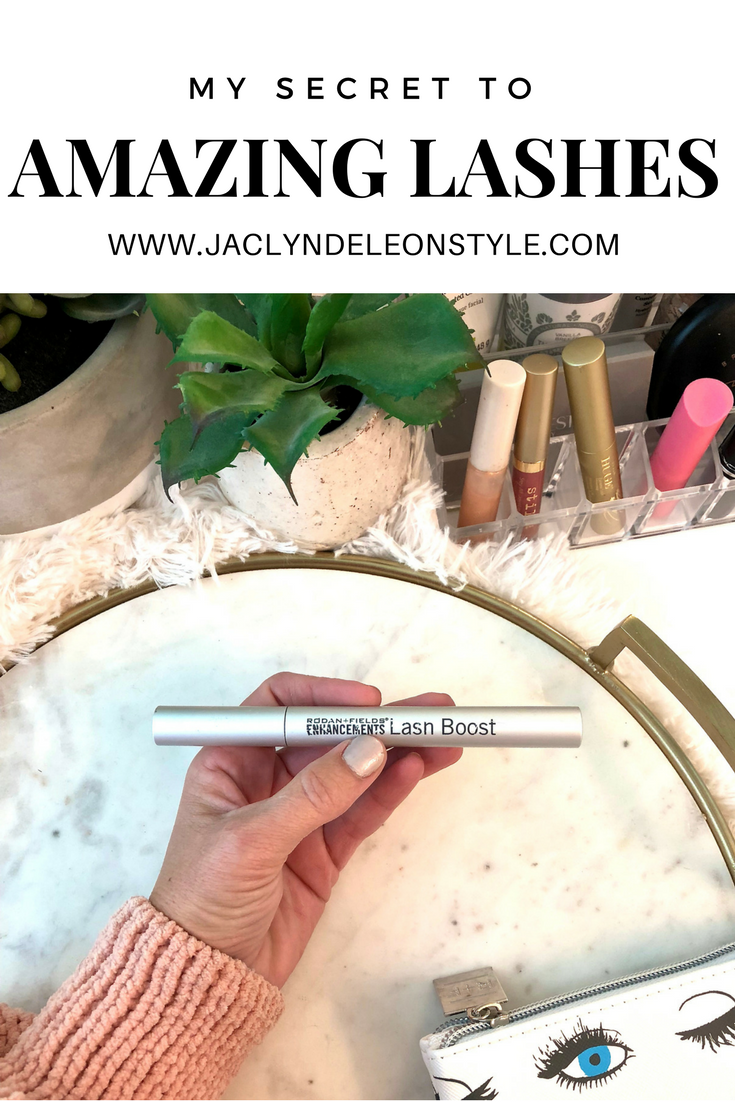 For the past year I have received tons of compliments on my lashes and now it's time I share my secret- LASH BOOST by Rodan + Fields.
By using Lash Boost I was able to get lush, longer-looking lashes in as little as four weeks.  Lash Boost is a nightly eyelash-conditioning serum that features a unique proprietary formula to improve the appearance of lash volume and length for lashes that are 100% real.  After a few weeks of use you'll be wondering if you need mascara at all-and that's the truth!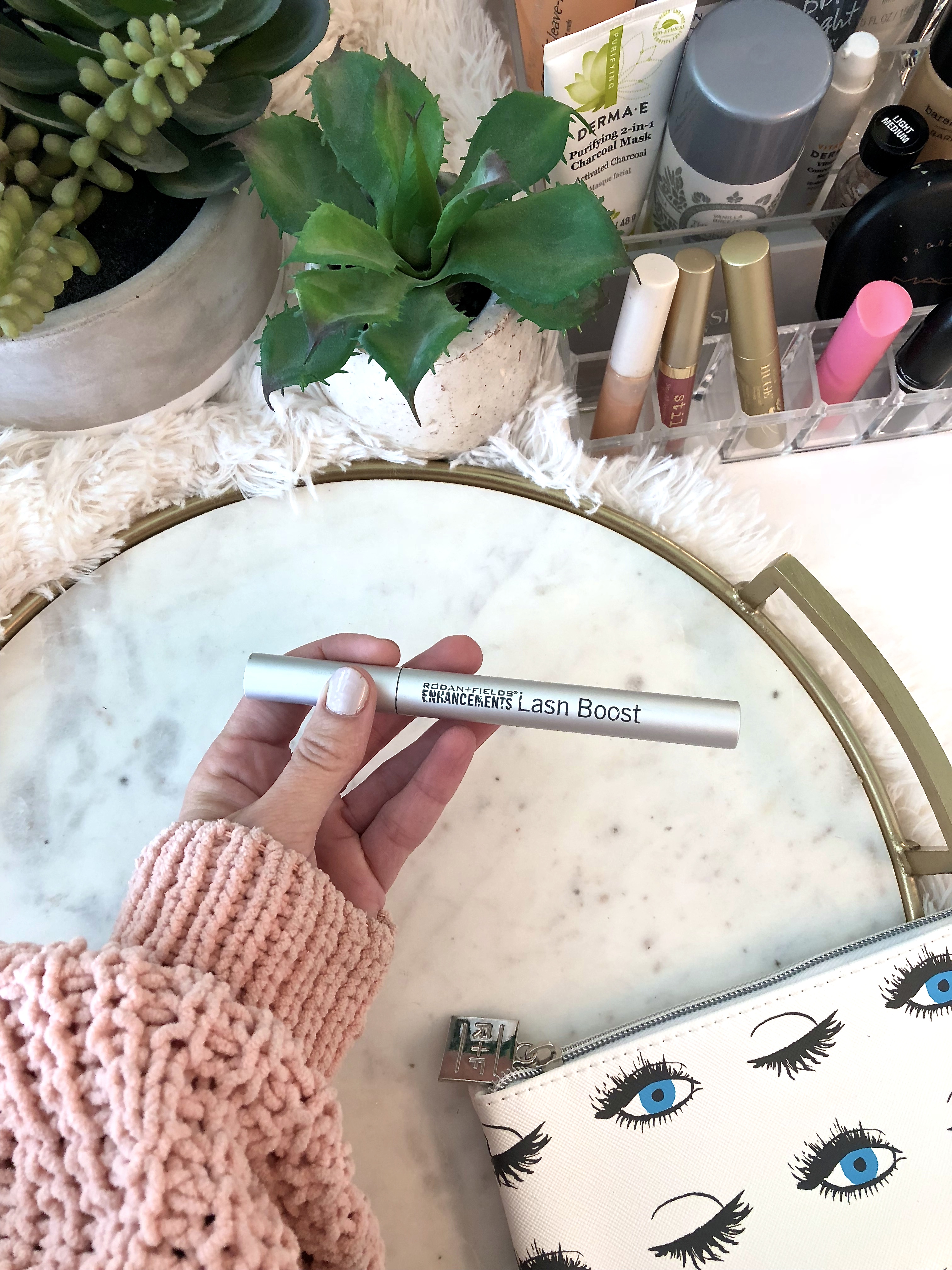 Lash Boost should be applied nightly along the upper lash line.  It's easier than putting on eyeliner!
Follow these steps:
Remove makeup and wash your face before using Lash Boost. Eye lids and lashes should be completely clean and dry.
Apply Lash Boost only along the upper lash line of both eyes. Dip the brush once per eye and wipe off any excess product from the brush before applying.
Gently wipe off any excess serum from your eyelid or lashes. Do not wash your face or eyes after applying.
Wait about 90 seconds until Lash Boost has dried before going to sleep or applying other products around your eye. Make sure to avoid eye lids and lashes when applying any product to the eye area, including eye cream.
If you get the serum in your eye, rinse with water. Some people may experience a mild tingling sensation after application. It should improve within a few minutes and disappear completely with continued use. Stop using if tingling, irritation and/or redness persist.
Continue using Lash Boost nightly after desired results are achieved to maintain lash condition. Can also be applied to eyebrows to help improve their appearance. Eyebrows may take up to 8 weeks to see results.
Pro Tip:  Put on lash boost every night until you reach the length and fullness you want.  After that you only need to apply 3x's a week to maintain.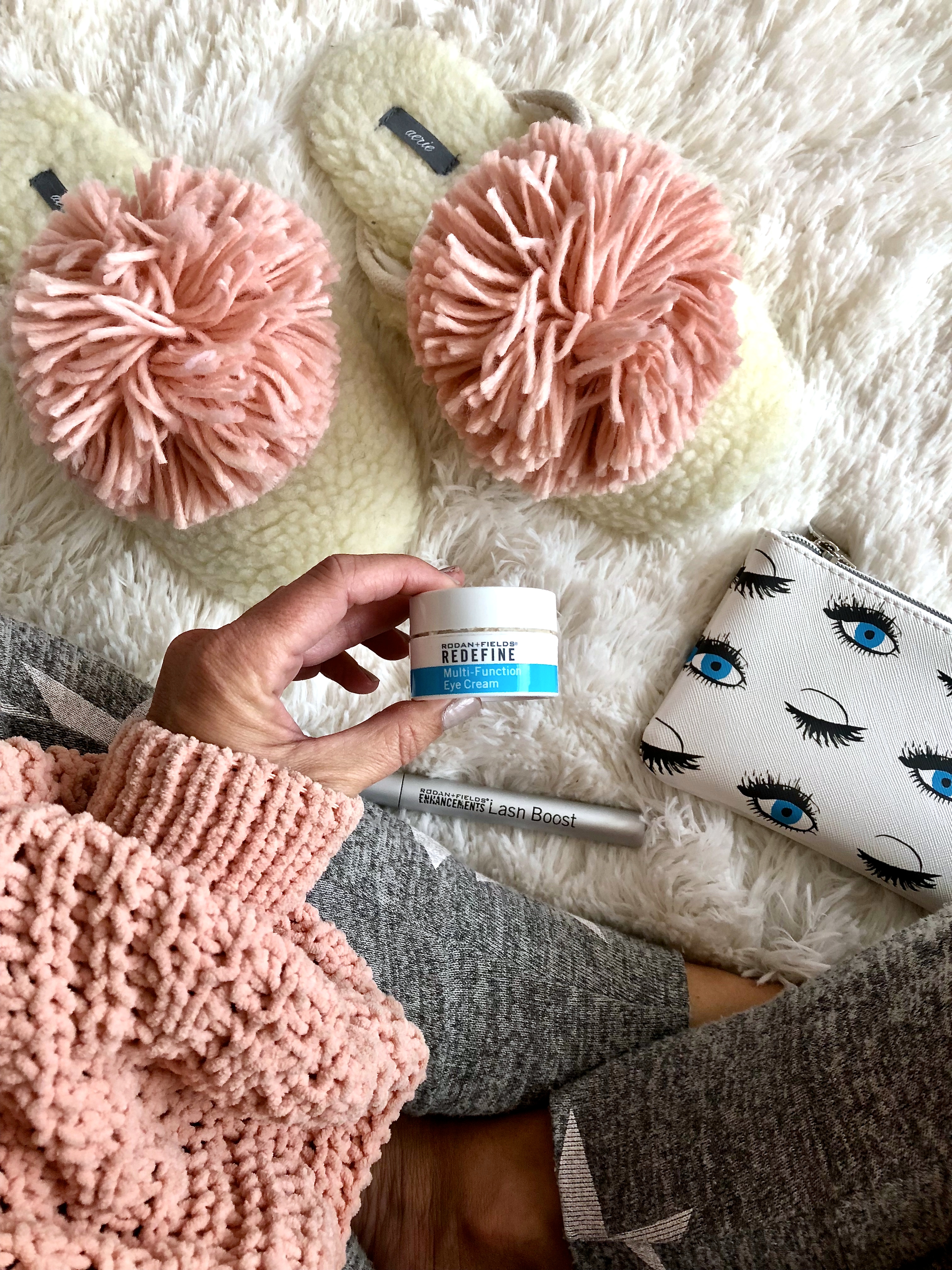 When I first received my Lash Boost I was given a sample of the Redefine Multi-Function Eye Cream.  Now that I'm in my late 30's(I know crazy right!) I have been noticing a lot more wrinkles around my eyes and was hoping this could help.  It worked wonders and I immediately became obsessed!  Once I ran out of my sample I ordered a full bottle.  Oh and I gave samples to my Mom and Hubby(don't tell him I told you) and they are both just as obsessed as I am.
The Redefine Multi-Function Eye Cream combines powerful peptides to minimize the appearance of crow's-feet while rich antioxidants and optical filters noticeably firm the area under the eye for a more vibrant and youthful appearance. This formula is ideal for maintaining the delicate skin around the eyes.  Keep an eye out for a GIVEAWAY coming to my Instagram this Wednesday!
Now I'm sure the question you're asking is how can I get my hands on this product?  All Rodan + Fields products are sold through consultants and my friend Lindsey Buchanan can help you out!  Lindsey is currently offering 10% off and free shipping on all orders!  Check out her website HERE
SHOP MY LOOK

I received this product complimentary but ALL opinions are my own!