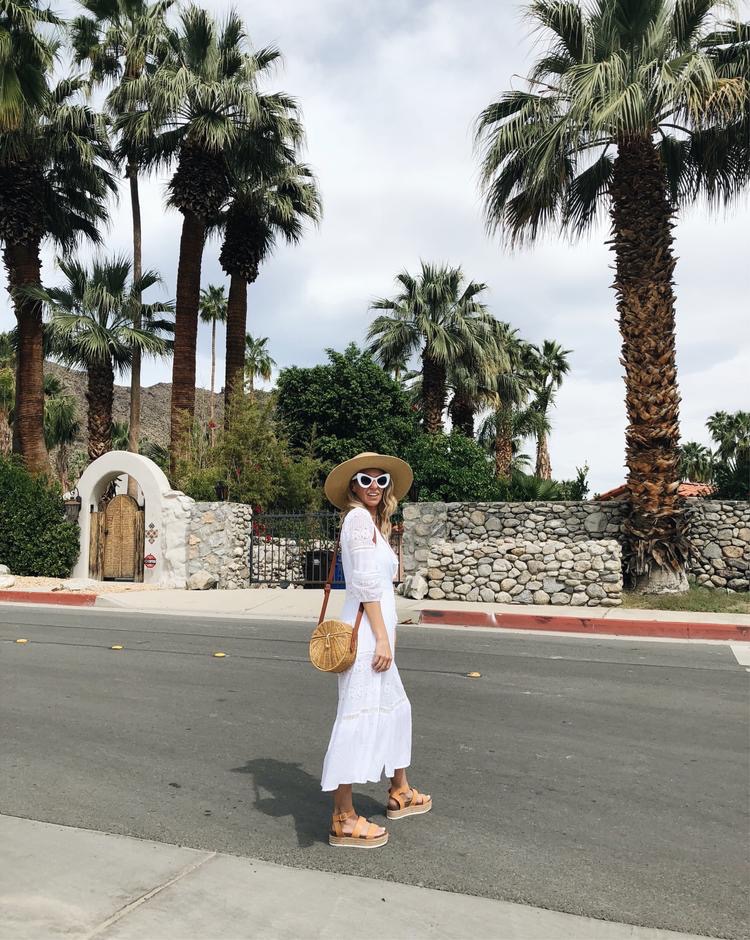 Palm Springs is always a favorite in the Spring time. Temperatures are much warmer than back in Temecula and it's perfect pool weather!
This year we had 2 weeks for Spring Break and I tried to enjoy every minute of the extra time with the family. The first week I planned fun activities every day with the kids and by the second week I was ready for a little getaway.
This was our first time staying at the Caliente Tropics hotel and I was not disappointed. It's conveniently located about a mile from the main down town spot and close to restaurants and shops. I loved the relaxed family friendly environment and definitely capitalized on the daily happy hour at the pool! Don't worry the kids got to enjoy a virgin margarita by the pool as well.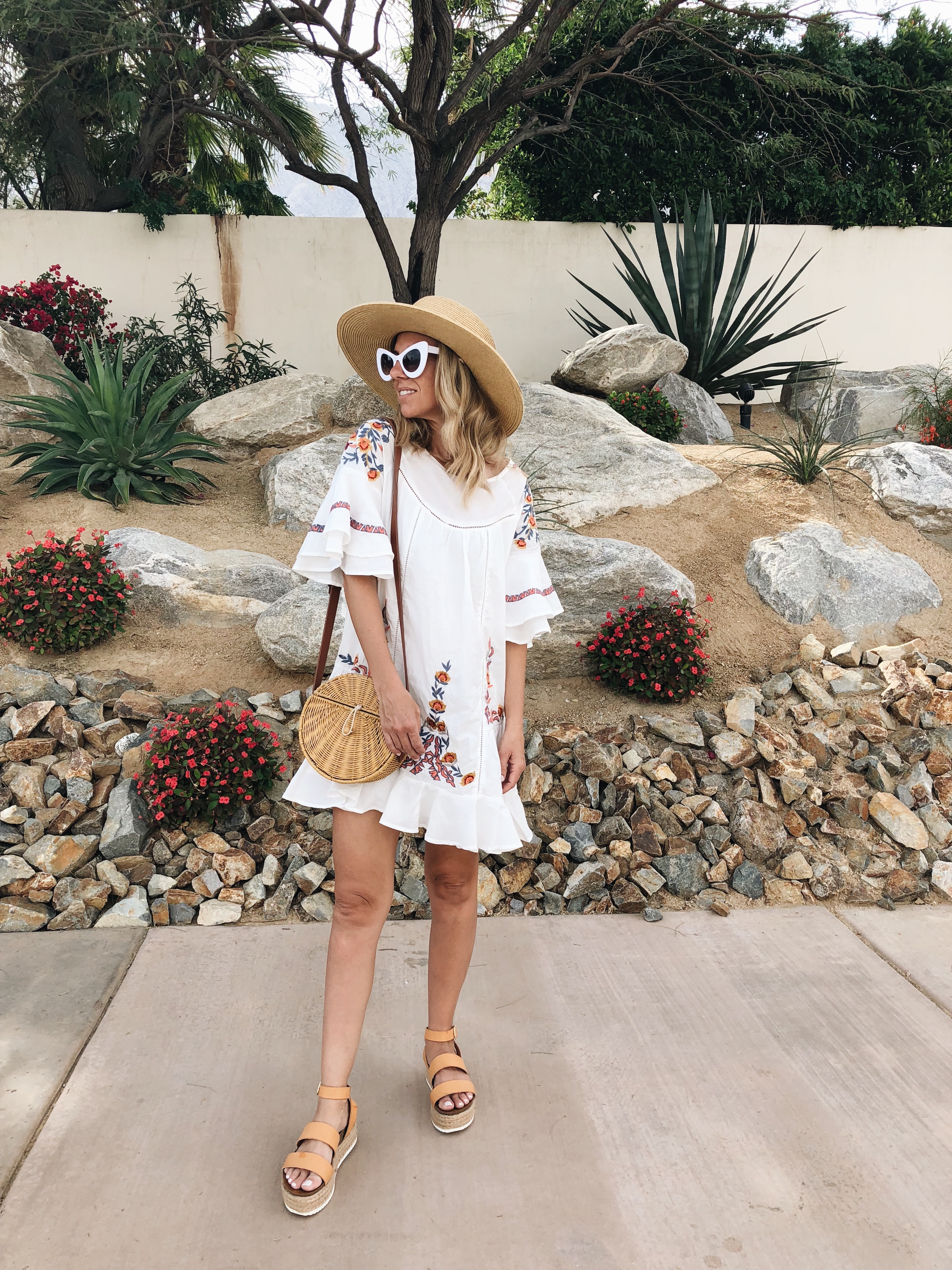 We spent two full days at the pool with a little ping pong and bocce ball in between. Every Thursday night there is the weekly street fair and the kids loved the live music and art. And of course we had to get caramel popcorn and ice cream.
I couldn't have asked for a better trip!!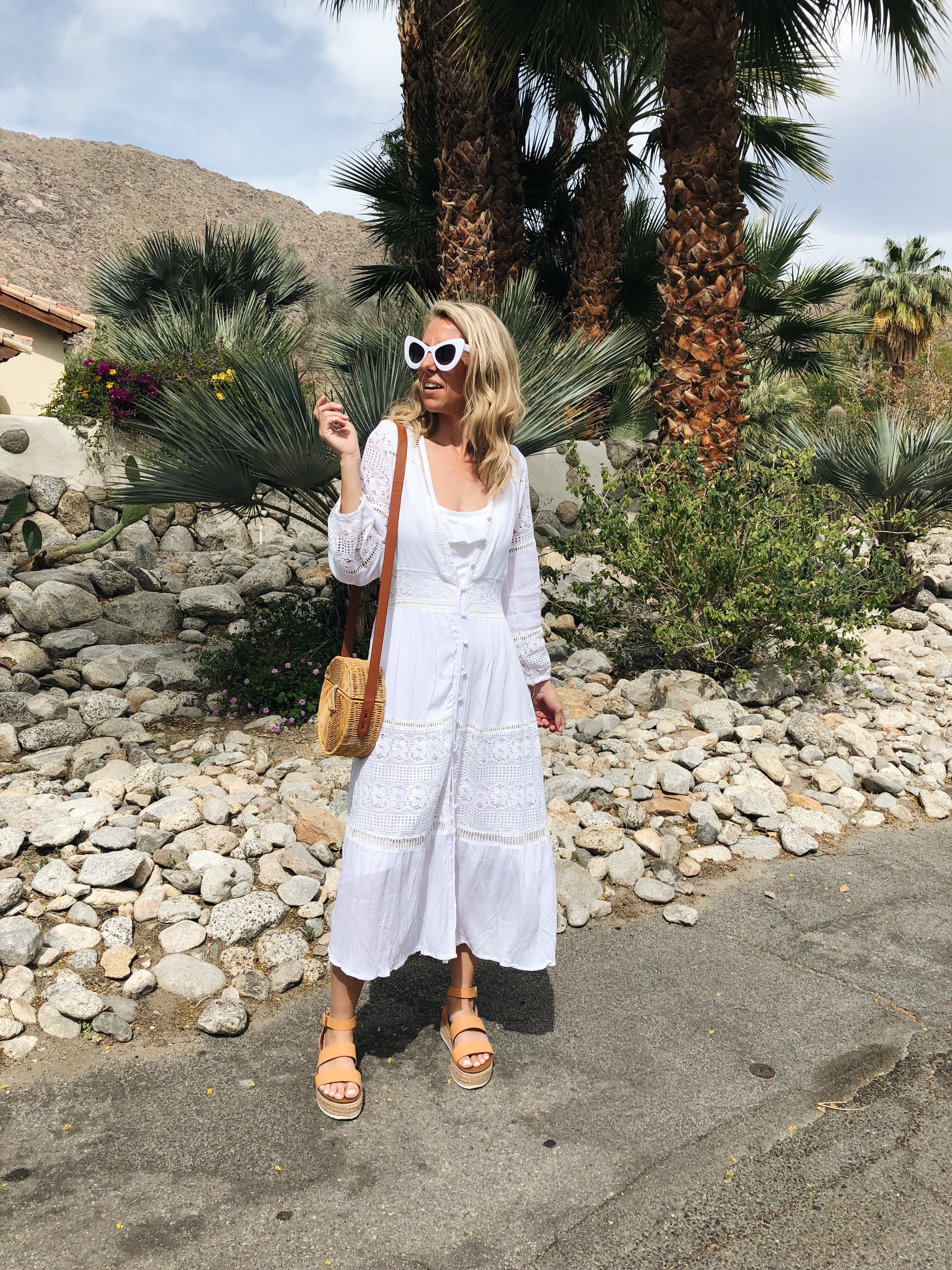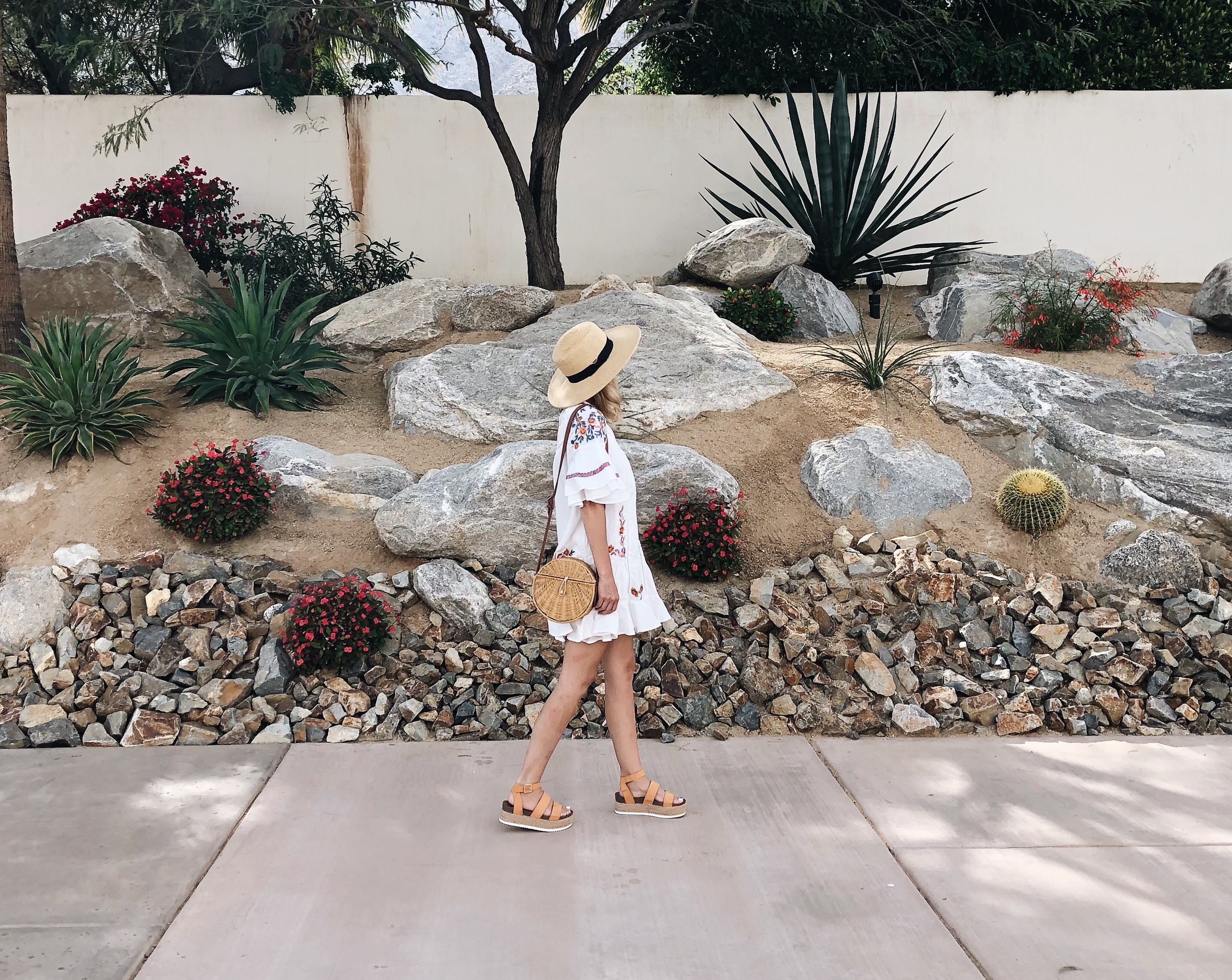 Just before the trip I picked up these two gorgeous Spring dresses from Goodnight Macaroon. It was my first time shopping there and I was truly impressed with the quality of the dresses. I paired them with my favorite new platform sandals, straw bag and hat.
What do you think of my Palm Springs Style? What's your favorite Spring Break style?
Shop my looks below!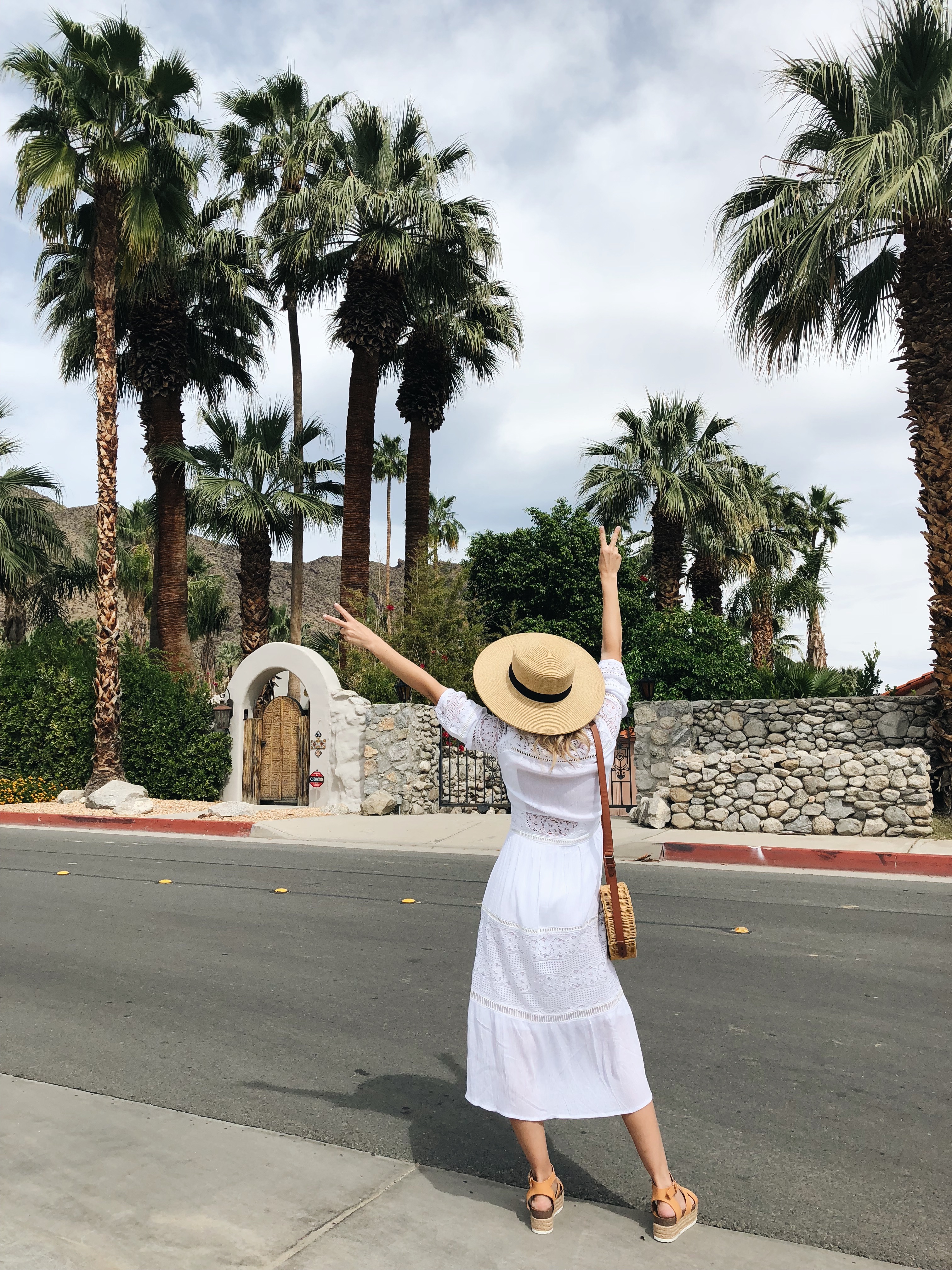 SHOP MY PALM SPRINGS STYLE