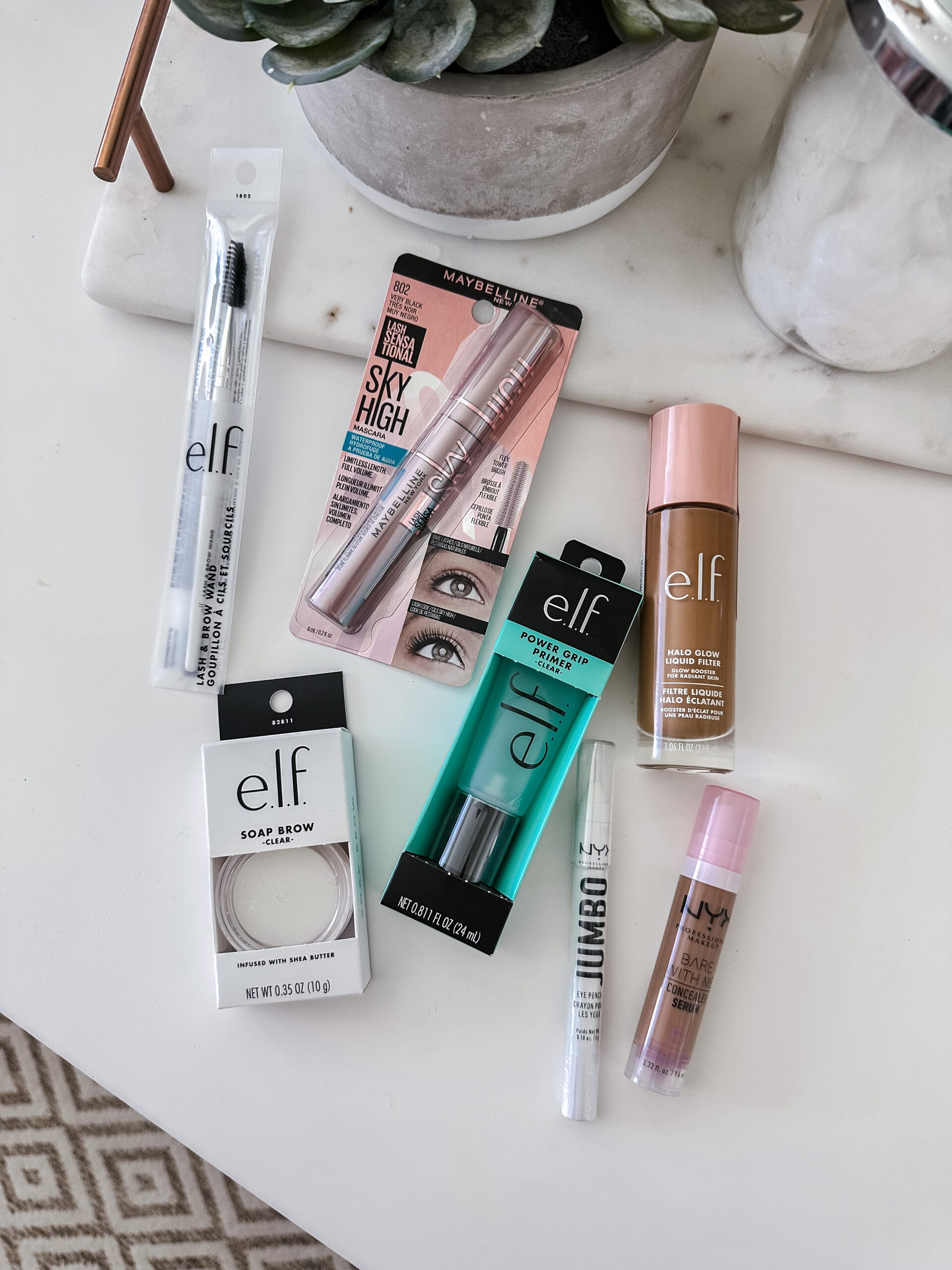 If you've been on Tik Tok lately, you might know all about beauty products that have gone viral. I've been watching way too many Tik Tok beauty tutorials so I went to my local Walmart to grab some of these must have items to try out. I love that these viral finds were available at Walmart and super affordable. Check out the video below and shop along with me at Walmart to finds all the things Tik Tok made me buy.

I love that some of these beauty items found at Walmart are comparable to high end makeup products but are only a fraction of the price. Since they are so affordable I had to try a few. The e.l.f. Power Grip Primer is considered comparable to the pricier Milk primer. The e.l.f primer has a nice sticky texture which helps your makeup last all day. I tried it under the e.l.f. Halo Glow Liquid Filter which is a more affordable option to the Charlotte Tilbury Flawless Filter. This product layers nicely with other makeup and gives you a dewy radiant glow. If you are looking for a nice light concealer, Walmart carries the NYX Professional Makeup Bare With Me Concealer Serum that is perfect for daytime.
Another find that has been going viral for a while now is the Maybelline Lash Sensational Sky High Mascara. It is popular because it creates really long lashes. Along with the mascara, a white eyeliner is very on trend at the moment. The NYX Professional Makeup Jumbo Eye Pencil is really easy to use and glides on. You apply it to your lower eyelid right on the lash line. Finally, if you like the laminated brow look, I definitely recommend the e.l.f. Soap Brow pomade. It is comparable to the Anastasia Brow Freeze but way more affordable. I loved that it sculpts and sets your brows into place with long-lasting hold.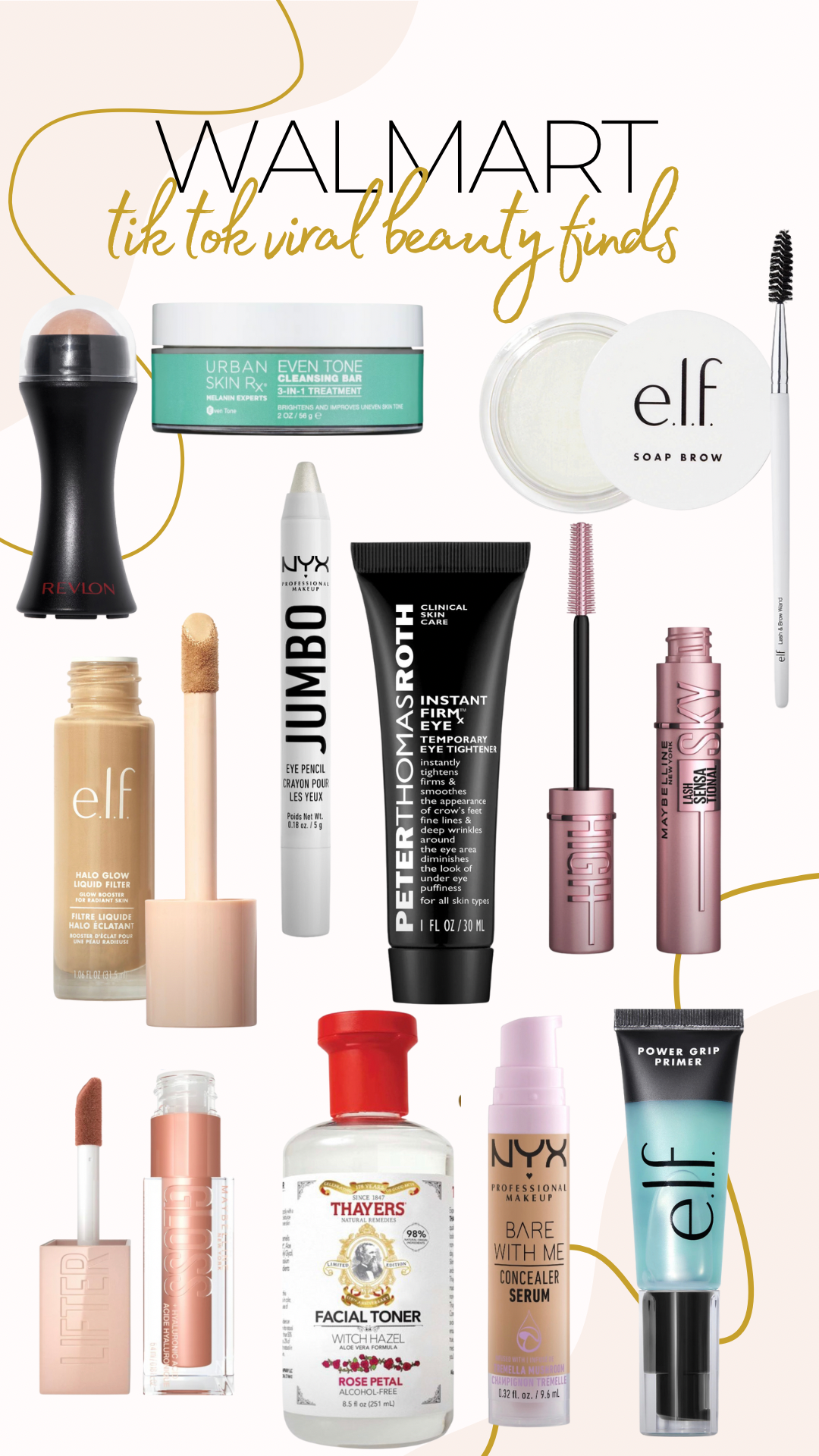 Which Tik Tok viral find are you ready to try? It was so much fun testing these viral products and the best part is how affordable they are at Walmart!
I've linked all items above so let me know if you have any questions. Thanks for following along! XO
THANK YOU TO WALMART FOR SPONSORING THIS POST-ALL OPINIONS ARE MY OWN.