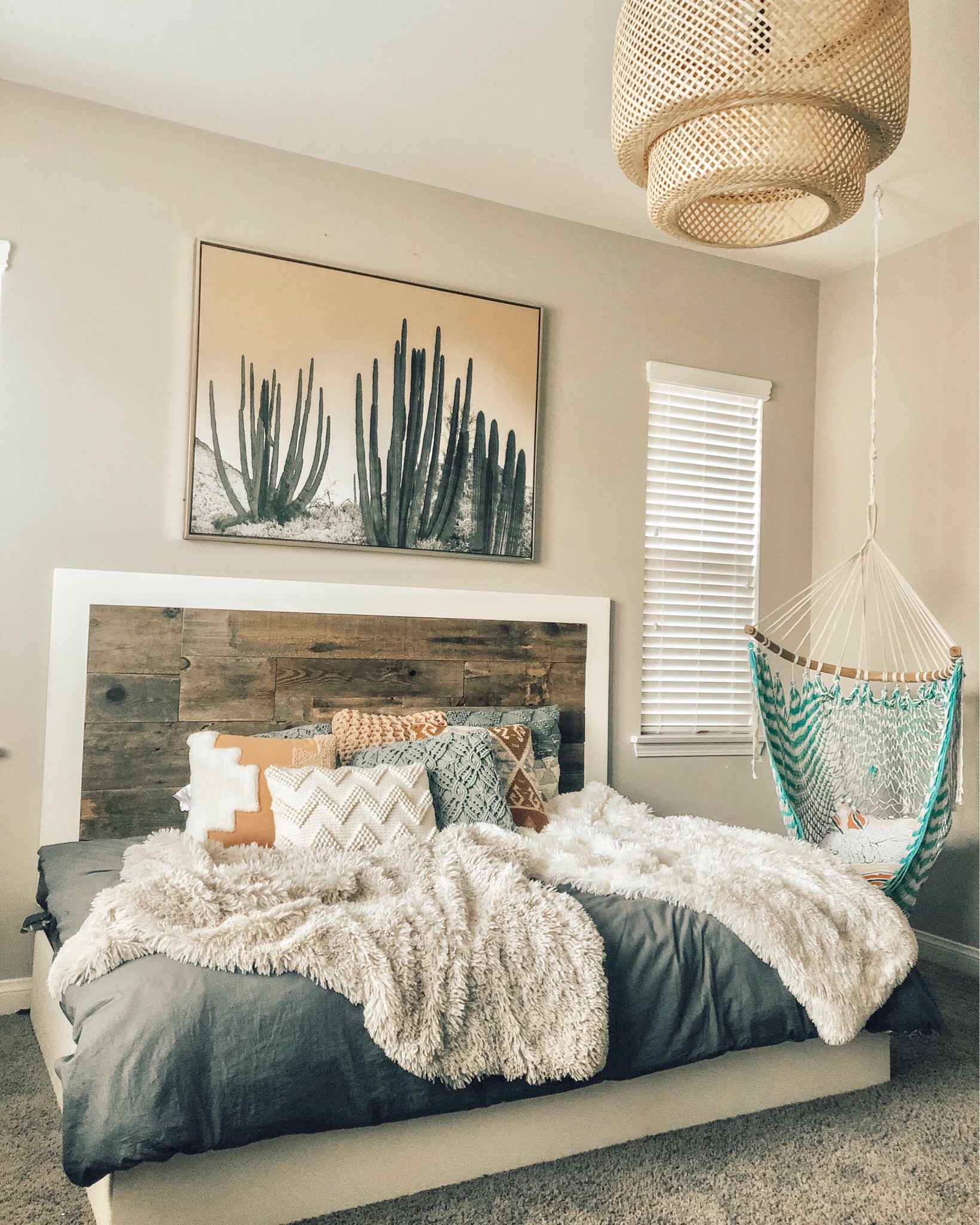 If you saw my latest post with my 2019 goals or watched my stories on Instagram then you know I'm in full blown home decor mode. We decided to update 2 rooms in our home and I couldn't be more excited.
First on the list is our guest room. Since we usually only have guests come and stay with us a couple times a year I felt like this room wasn't really getting used or up to it's full potential. It's the first room to the left when you walk into our home and it's right next to the kids playroom. In order to get more use out of it we decided to update it to a game room/guest room. First thing we did was turn the bed sideways so that it could also be used as a couch. We brought the tv down from our loft upstairs (which is going to be turned into my office/closet- more on that later) and added a tv console.
We are still in the mist of updating this space but wanted to quickly share what I'm currently shopping and planning for this space. I'm going with a more bohemian style and wanted it laid back and casual so the kids felt comfortable hanging around in. I'm hoping this room will just be an extension of the kids playroom and allow them more space to hang out in.
As far as the bed goes my husband Rod made the headboard and build the bed around it. If you haven't seen his work he does amazing things and you can check it out HERE. We then added this cactus painting that I've been eyeing for a while and a few fun throws and boho style pillows. Next on the list I'm thinking wall paper!!
Again this space is still a work in progress but I've been finding such good home decor pieces that I wanted to share. Below are a few of my favorites that I've either already purchased or have in my cart. Please don't hesitate to ask me any questions or give me any tips!
Happy Shopping!!