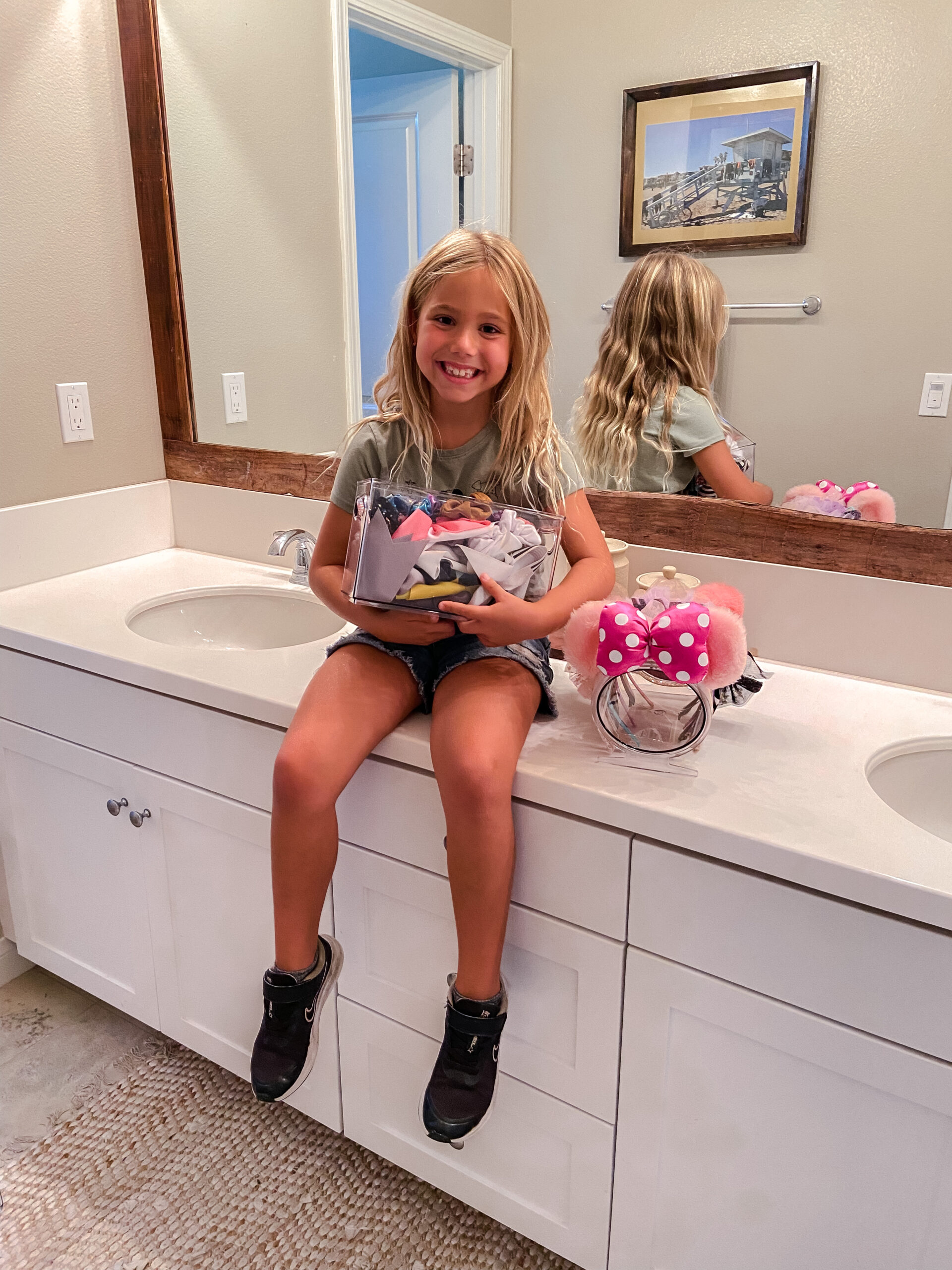 I've been on an organization kick now that the kids have gone back to school. But finding the right storage bins and containers can be a bit overwelming sometimes. So when I saw that The Home Edit is now at Walmart, I was super excited to try it out. The Home Edit is an organization brand that carries amazing organizing solutions for just about everything in your home. Since the girls hair accessories drawer has been out of control lately, I ordered a few things from Walmart + got their beauty accessories organized.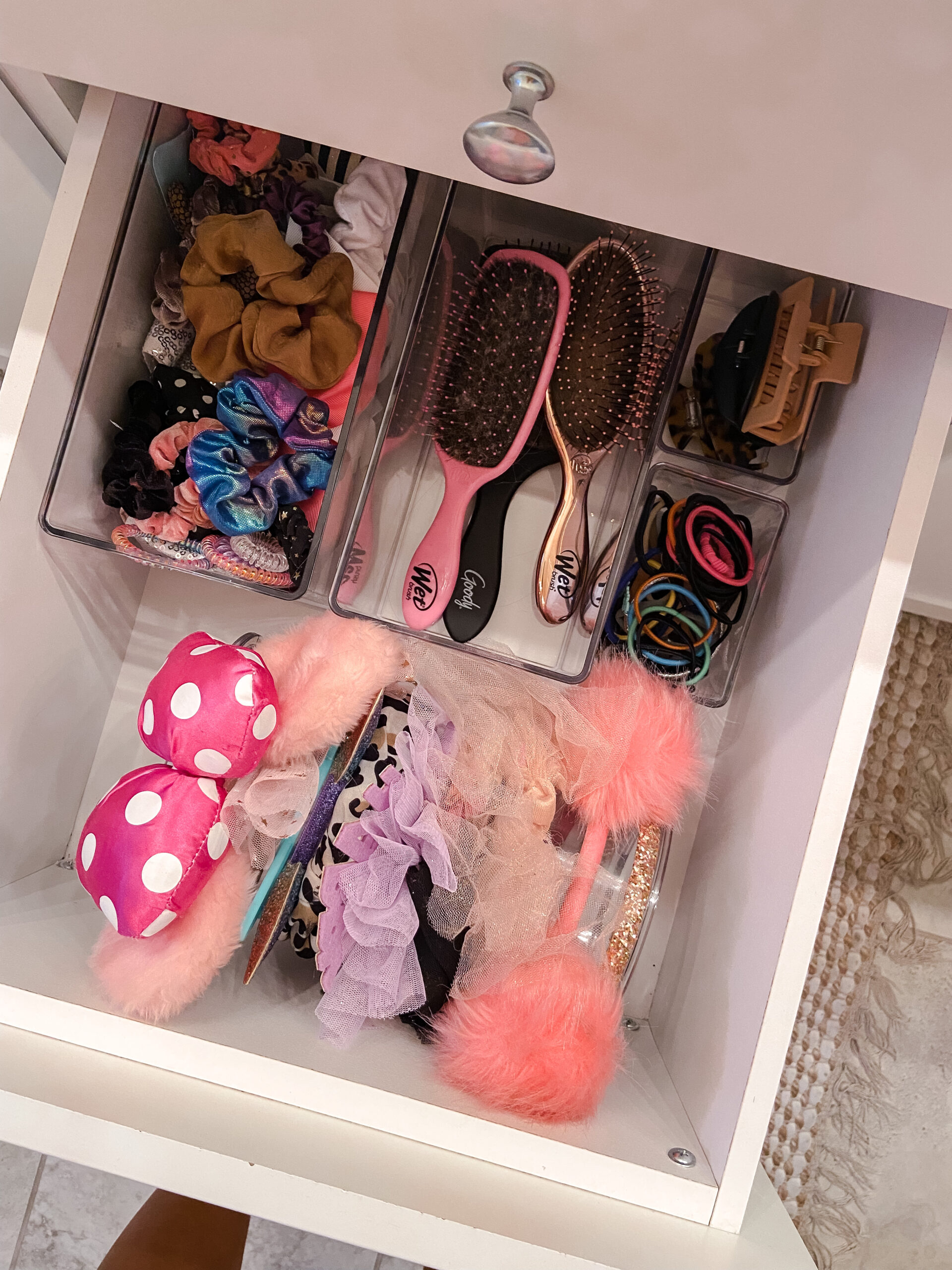 The girl's hair accessory drawer looks so much better with Walmart's storage organizers. We are now able to quickly grab any hair accessory without having to dig through a pile of things. Our favorite has to be the headband organizer. It a perfect size for all my girl's headbands and fits right in the drawer.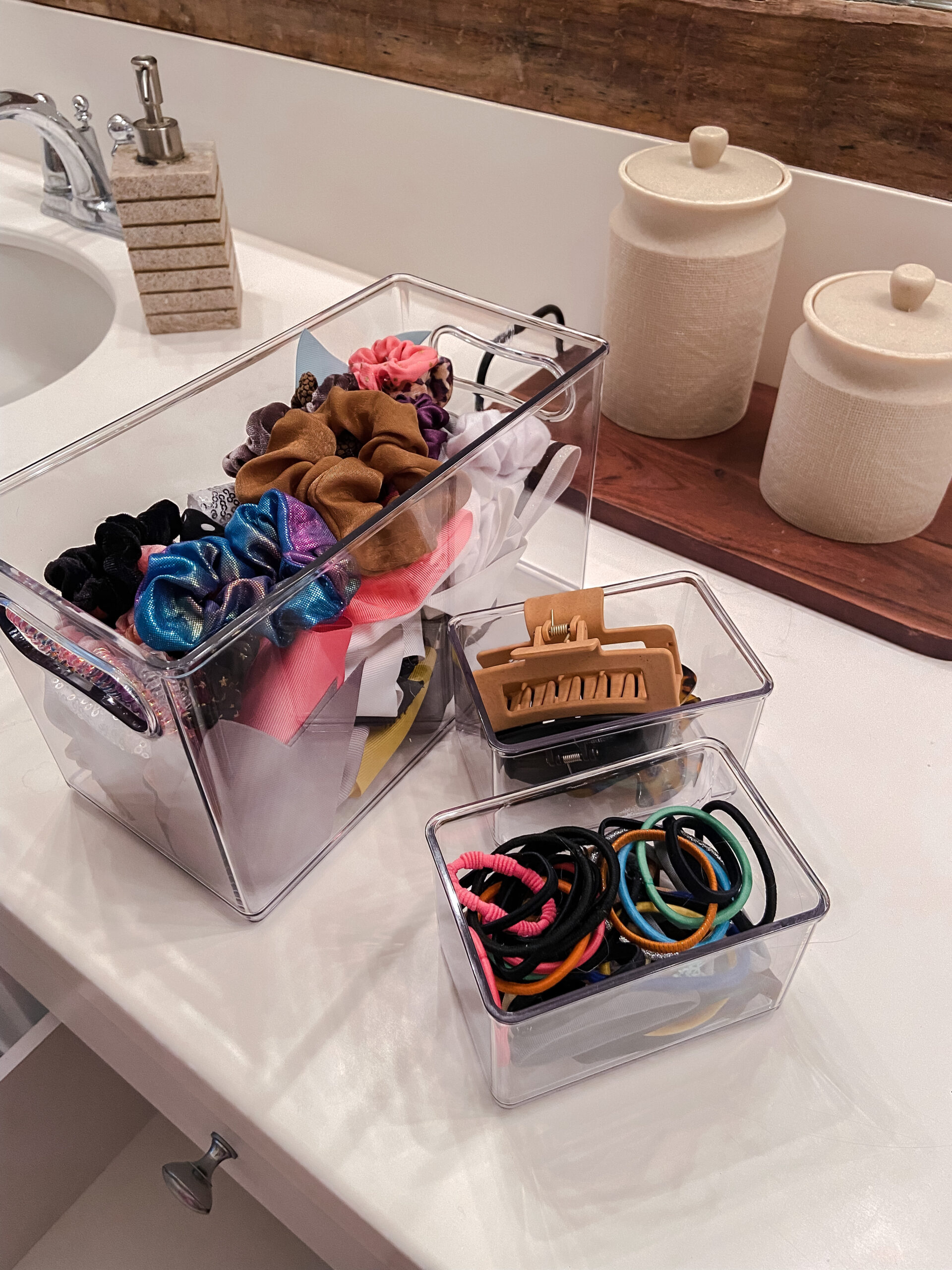 Make sure to check out all the storage solutions that Walmart is offering. We love that their containers come in all different sizes making it perfect for scrunchies, hair ties, and hair clips. With Walmart's affordable prices and free 90-day return policy, its easy to order extra containers to figure out what works in your space.
If you have any questions don't forget to reach out! Thanks for stopping by. xo
THANK YOU TO WALMART FOR SPONSORING THIS POST-ALL OPINIONS ARE MY OWN