Hello Friends!
The color RED has been all over the Fall Fashion Scene and I know it can be an intimidating color to wear.  I used to be totally scared of the color and started with a POP of Red (read that blog post here) and now I'm completely embracing the color!!
I found this cute and affordable RED moto jacket at forever 21 and was pleasantly surprised with how many things I was able to pair it with.  Here I'm wearing it with a red floral print ruffle top and jeans for a cute casual look.  But there's so many other ways you can style it so I wanted to share a few ideas and style tips for wearing it.
5 ways to wear it:
 For a classic street style look pair it with a vintage style band tee and denim.
To make your look even edgier pair it with that vintage tee and add striped crop pants instead of denim.
Pair it with a floral ruffle dress for more of a girlie look.  Style tip- wear it on your shoulders like I am here for an updated look.
Add the jacket to a black and white polka dot top and classic black pants.  Red always looks good with black and white!
And wear RED to the extreme by going for a monochromatic look with red pants and a top.  Style tip-to really get this look right make sure each piece is a slightly different shade of the color.
What do you think of this new RED trend?  I hope you feel more confident wearing a RED moto jacket now!!  Please don't hesitate to ask me any questions.
I've linked this jacket as well as other similar styles of this trend.  I also linked some items that are great to pair with it.  For the rest of my outfit details click here.
Thanks for stopping by!
xx
Jaclyn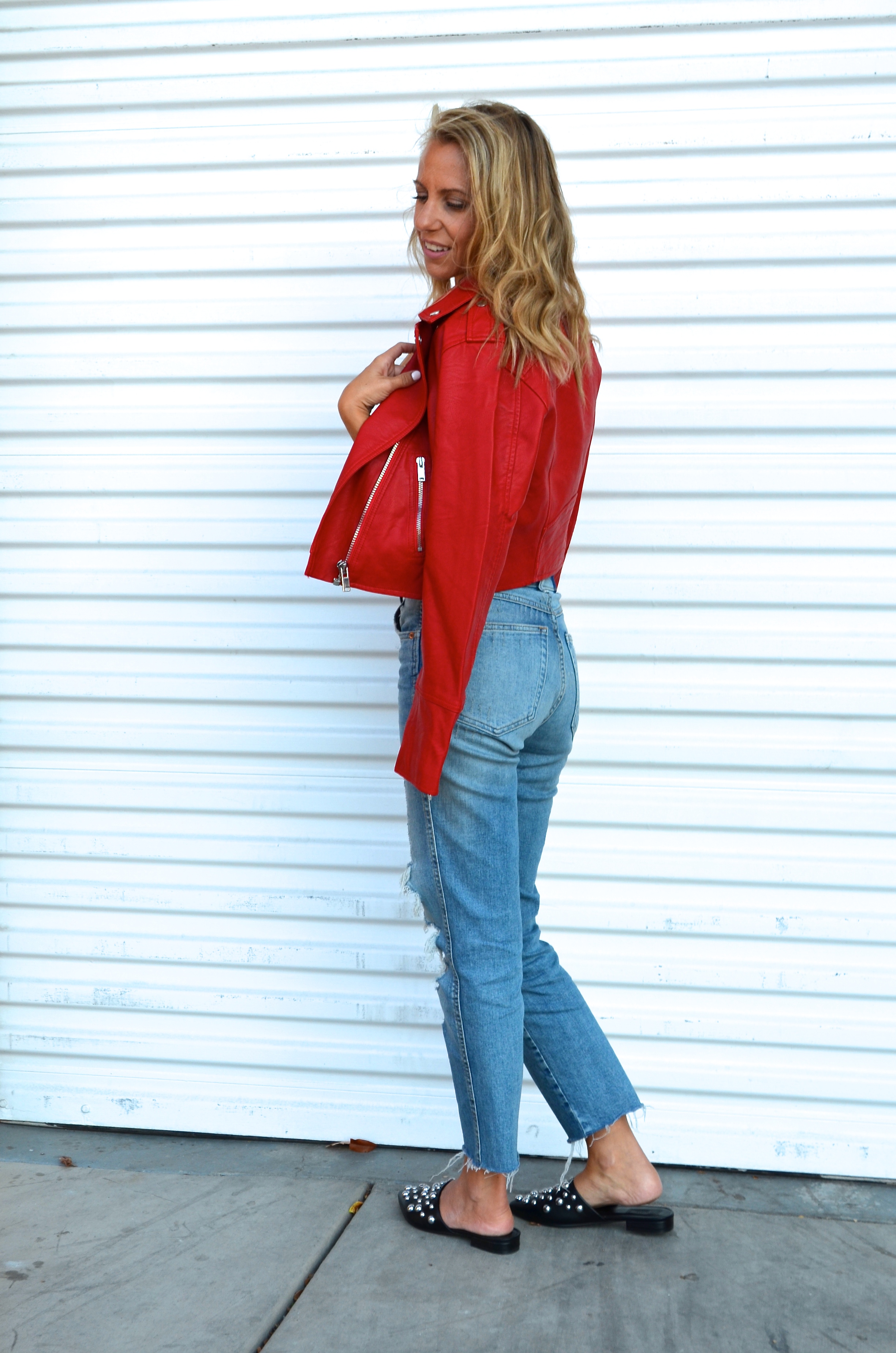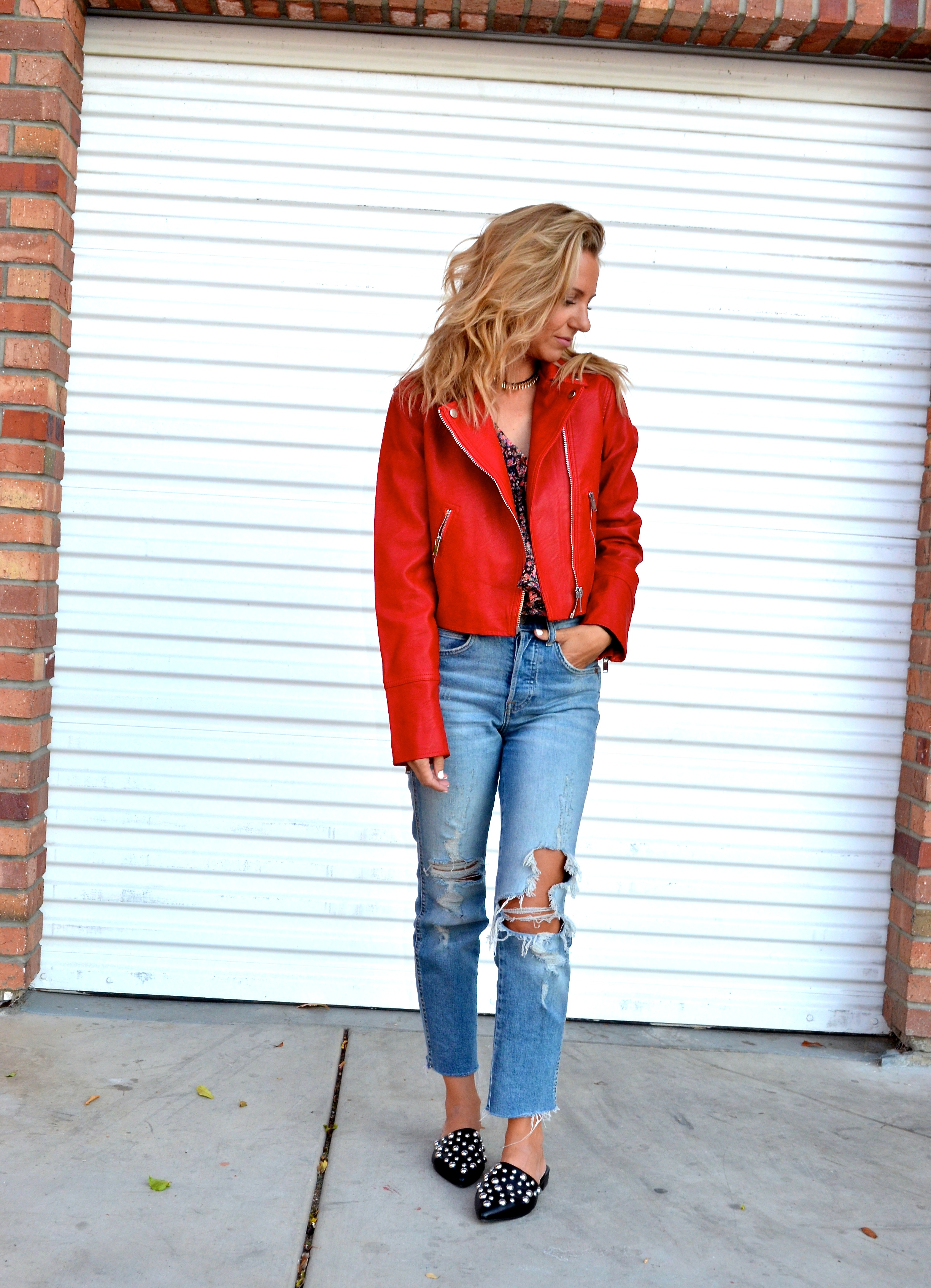 Save
Save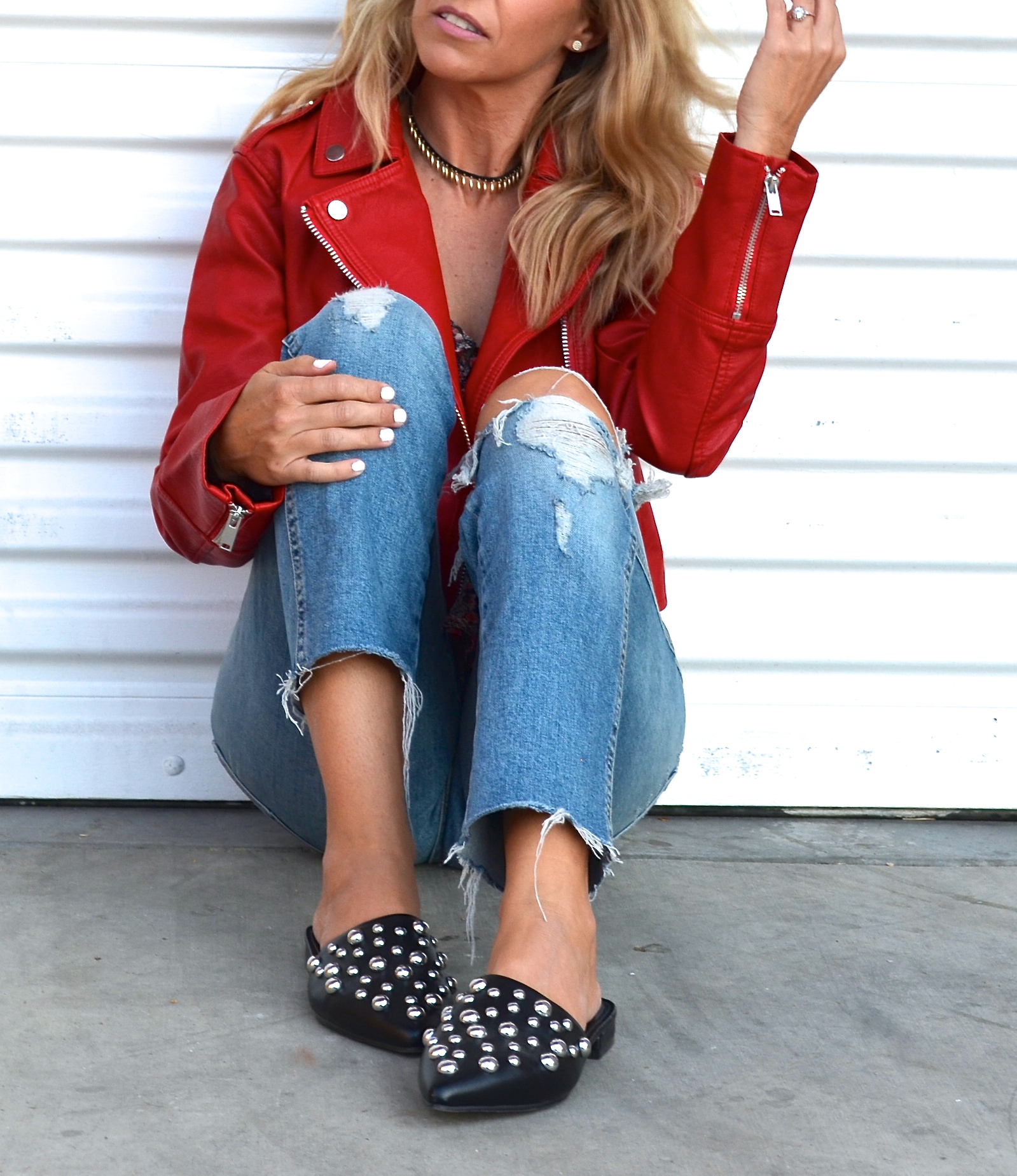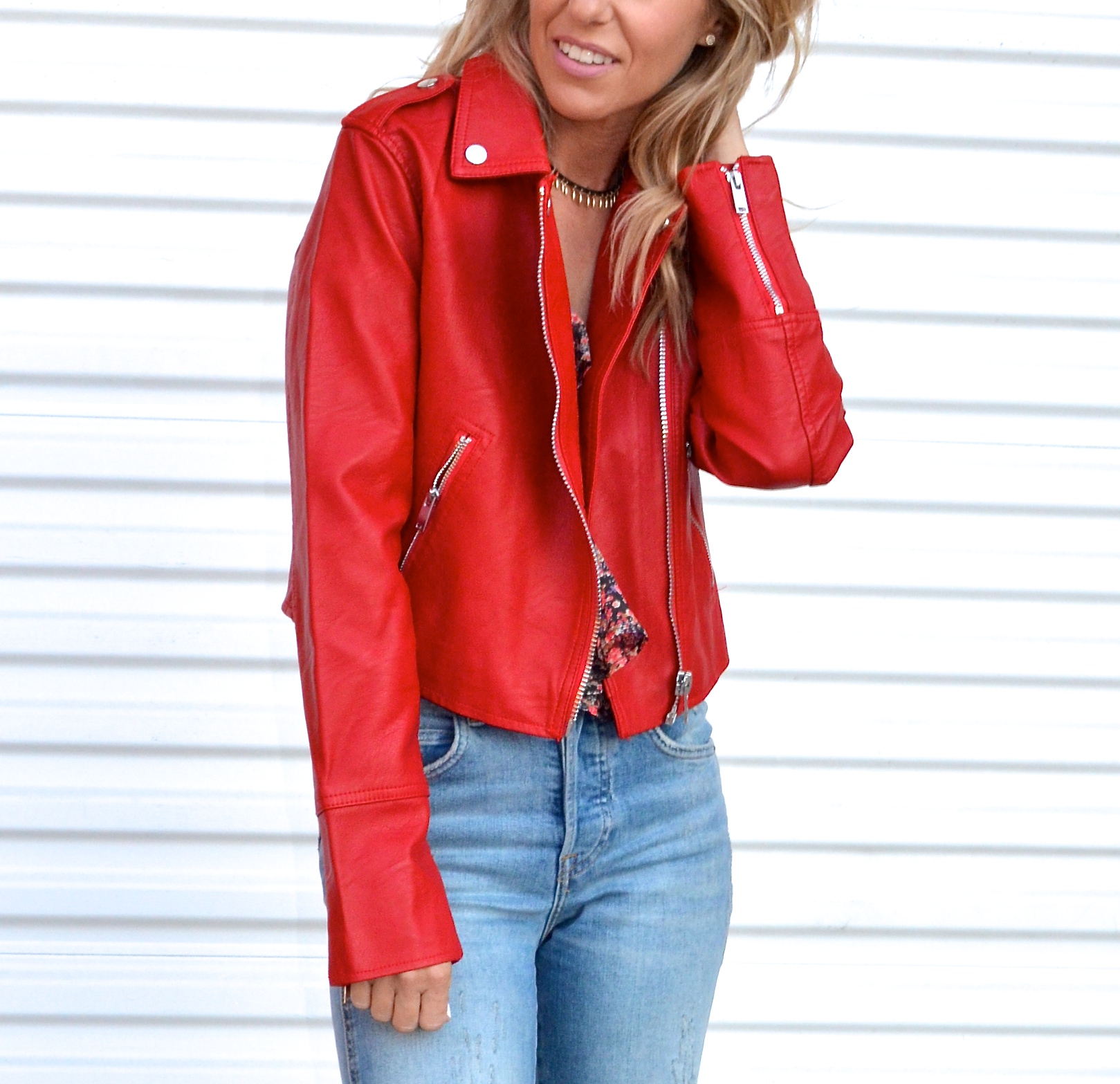 Save