Temperatures are starting to cool down so I wanted to share a quick style tip to help transition your style into the new season.  As most of you know I'm OBSESSED with off the shoulder tops and I wore them all summer long.
The change in seasons doesn't mean you have you get a whole new wardrobe……unless you're a crazy shopper like me.  All you need to do is swap out your denim shorts for jeans, and add a layer for the cooler temps.
Here I'm wearing a classic off the shoulder top from Forever 21 and paired it with cute distressed crop jeans from H&M.  With cooler temps I threw on this moto jacket from Target and I'm good to go.  Since it's still pretty warm out here in Temecula this can be a perfect day time look and then you add the jacket for early morning or night time temperature drops.
Other good options for your outer layer are cozy sweaters or cardigan's, bomber jackets and denim jackets.  I love the style of the moto jacket right now because it adds a little edge to any look and really goes with everything.
As usual I paired it with my Stella & Dot jewels, Rebecca Minkoff handbag and my favorite Chloe knock off sunnies.  My pink topshop booties also give it more of a casual but fun Fall vibe.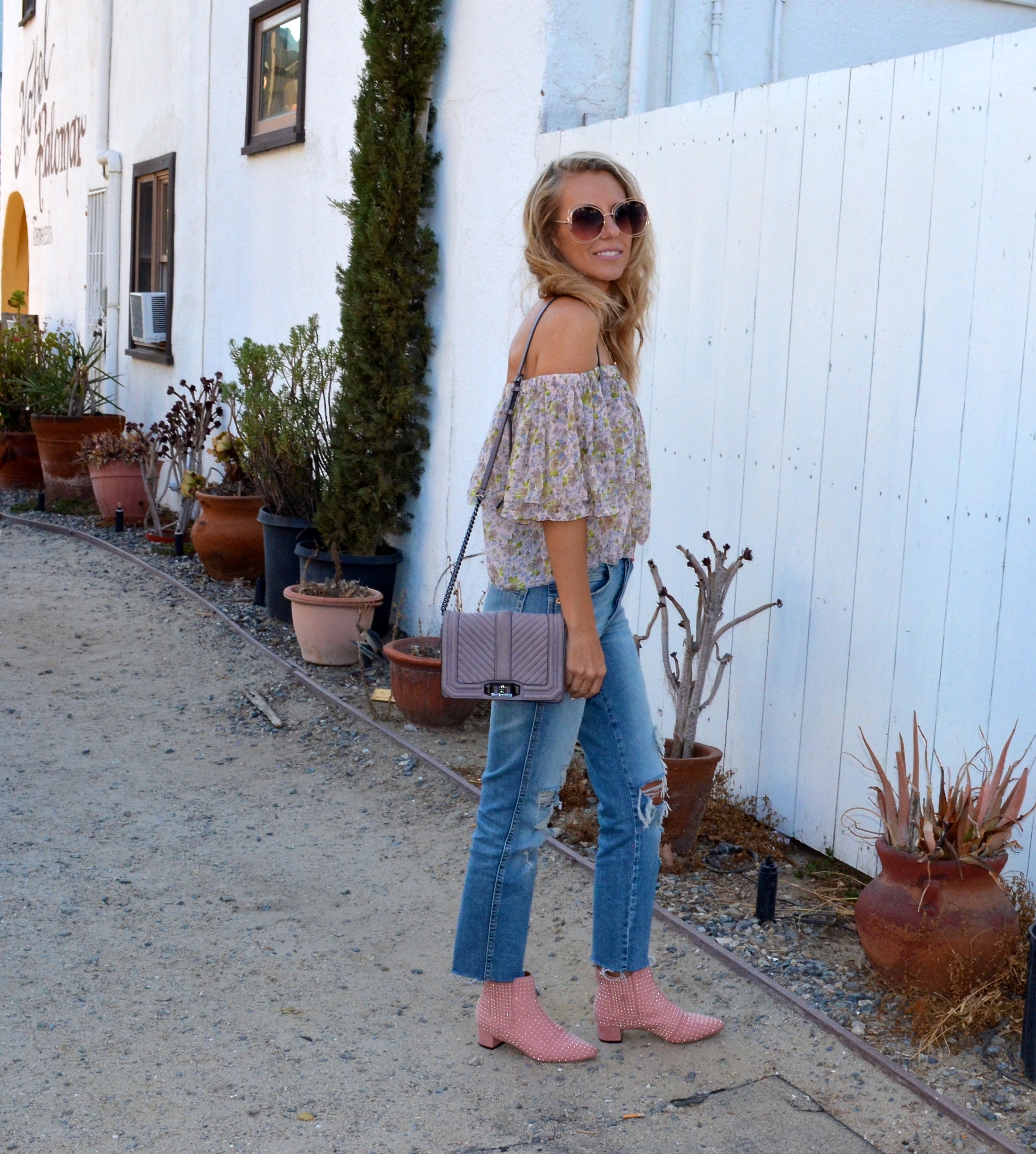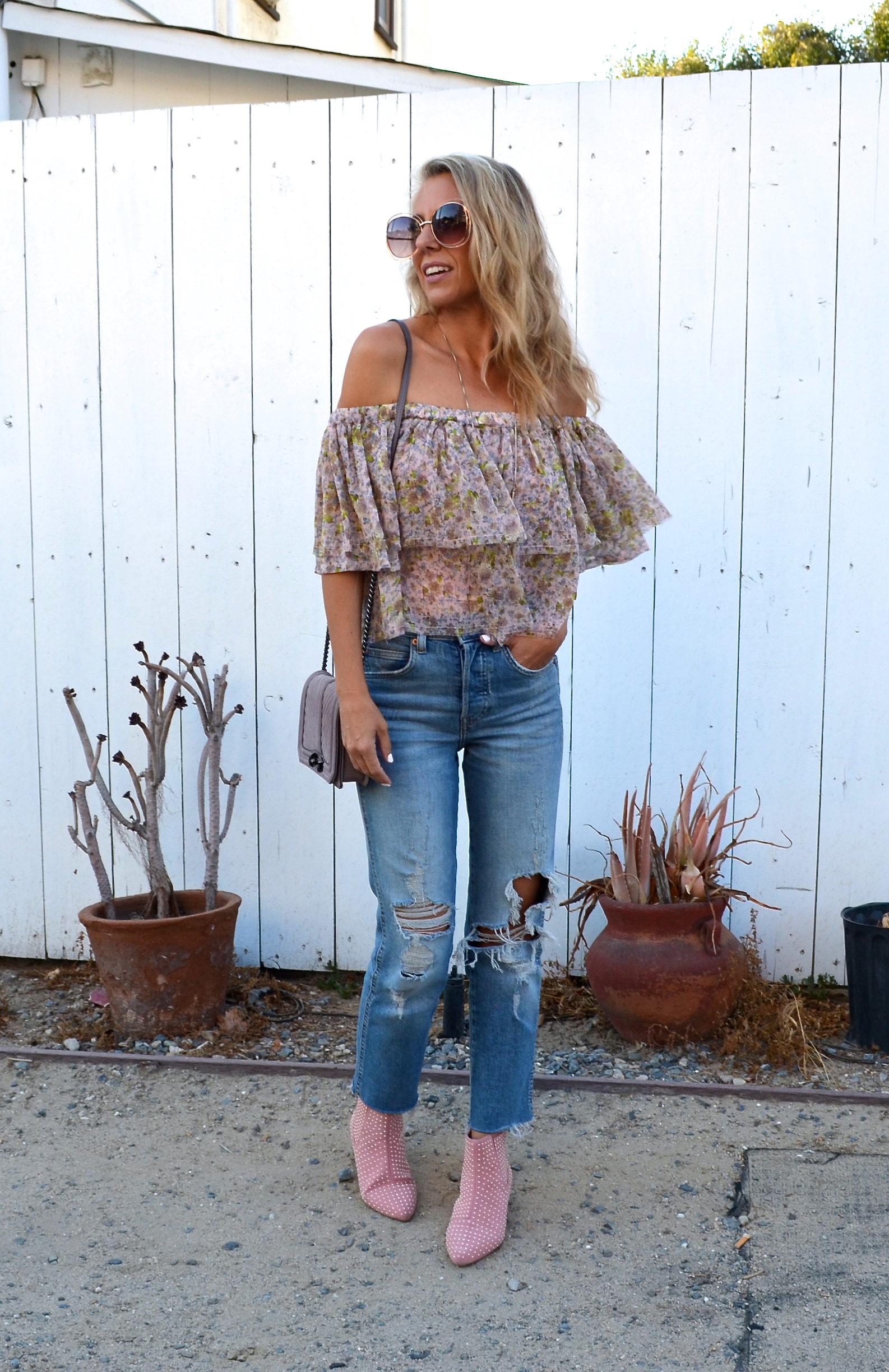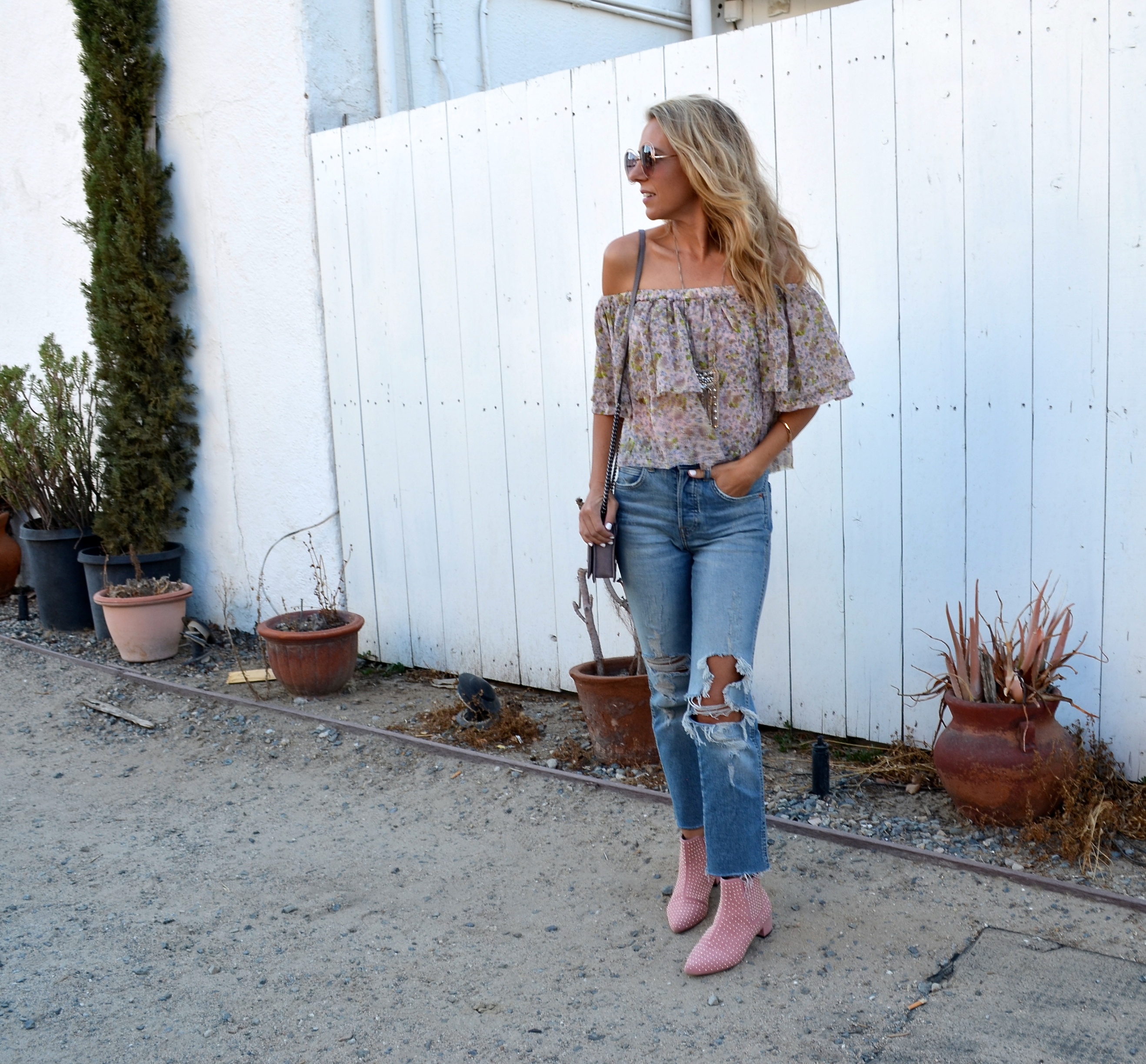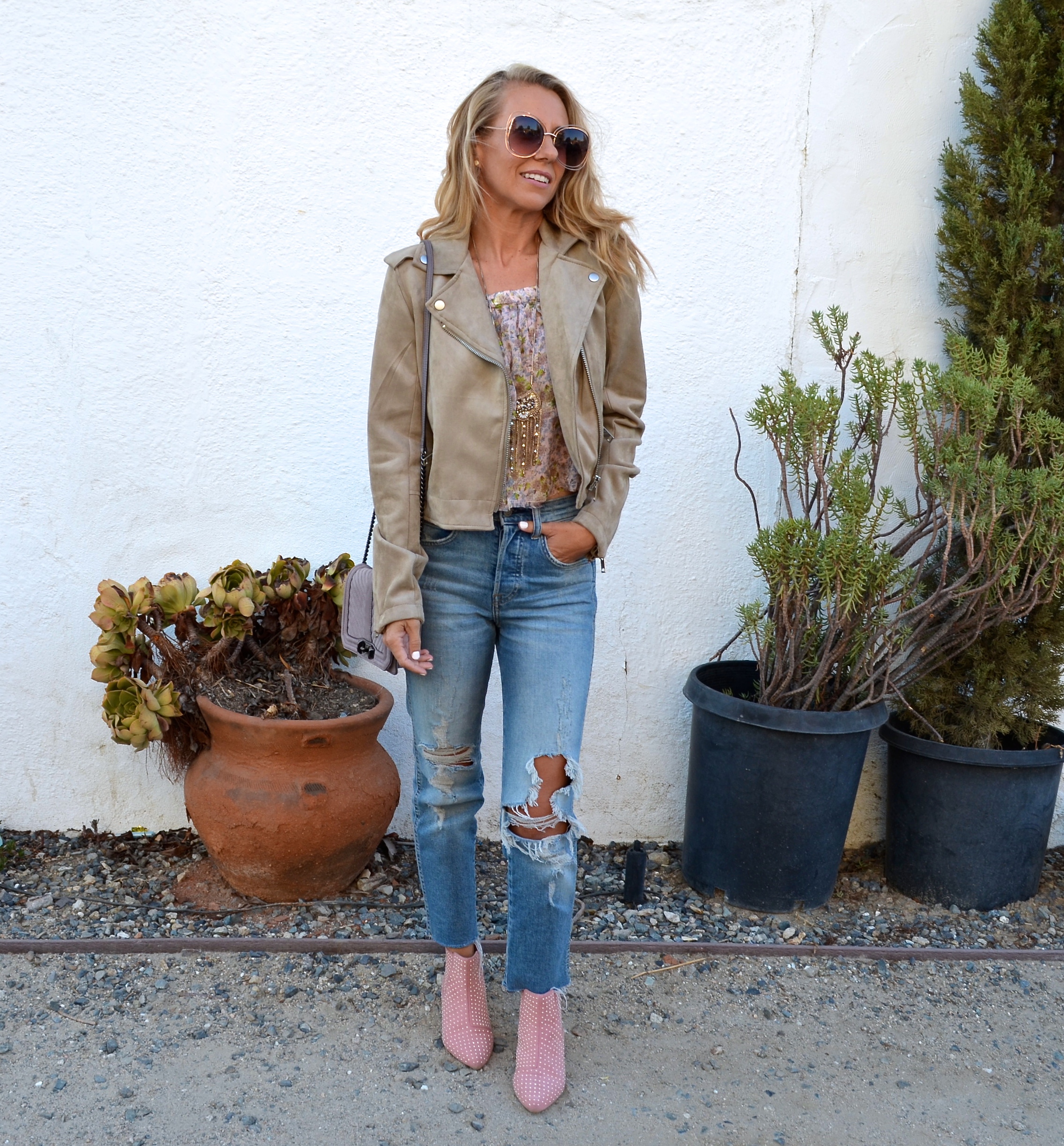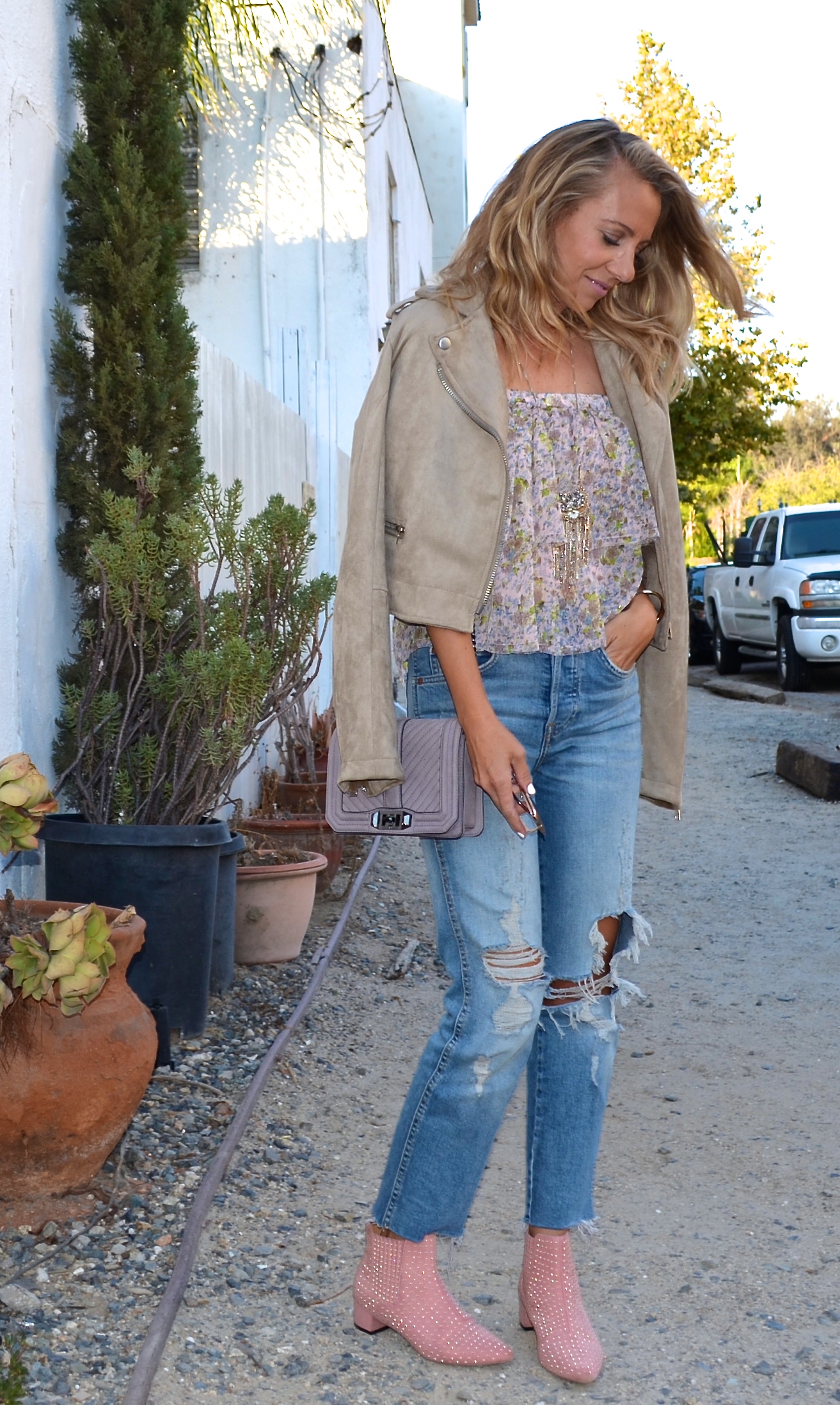 Save
Save
Save
style tip: jackets are fun to wear over your shoulders rather than only putting your arms through the sleeves.
Below I linked my entire look.  What are your favorite top layers to transition your wardrobe to Fall??
Save