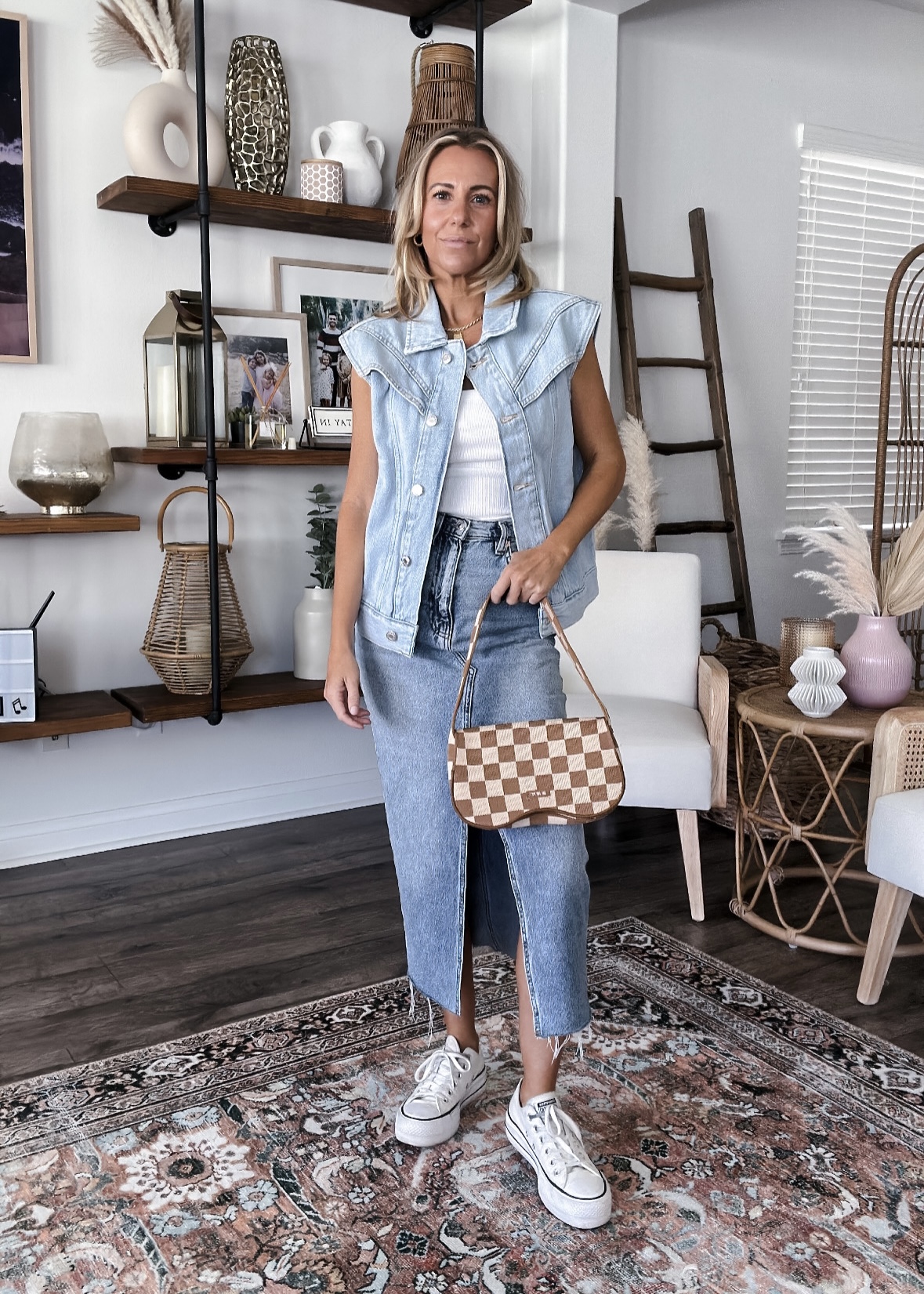 Denim skirts are all the rage this season so I wanted to share a few easy looks that can work for all different occasions. If you are meeting friends for coffee or running errands then the easiest and casual way to wear a denim skirt is with a pair sneakers. Combine a denim skirt and sneakers with a denim vest or jacket for a laid-back and stylish outfit you can wear on the go.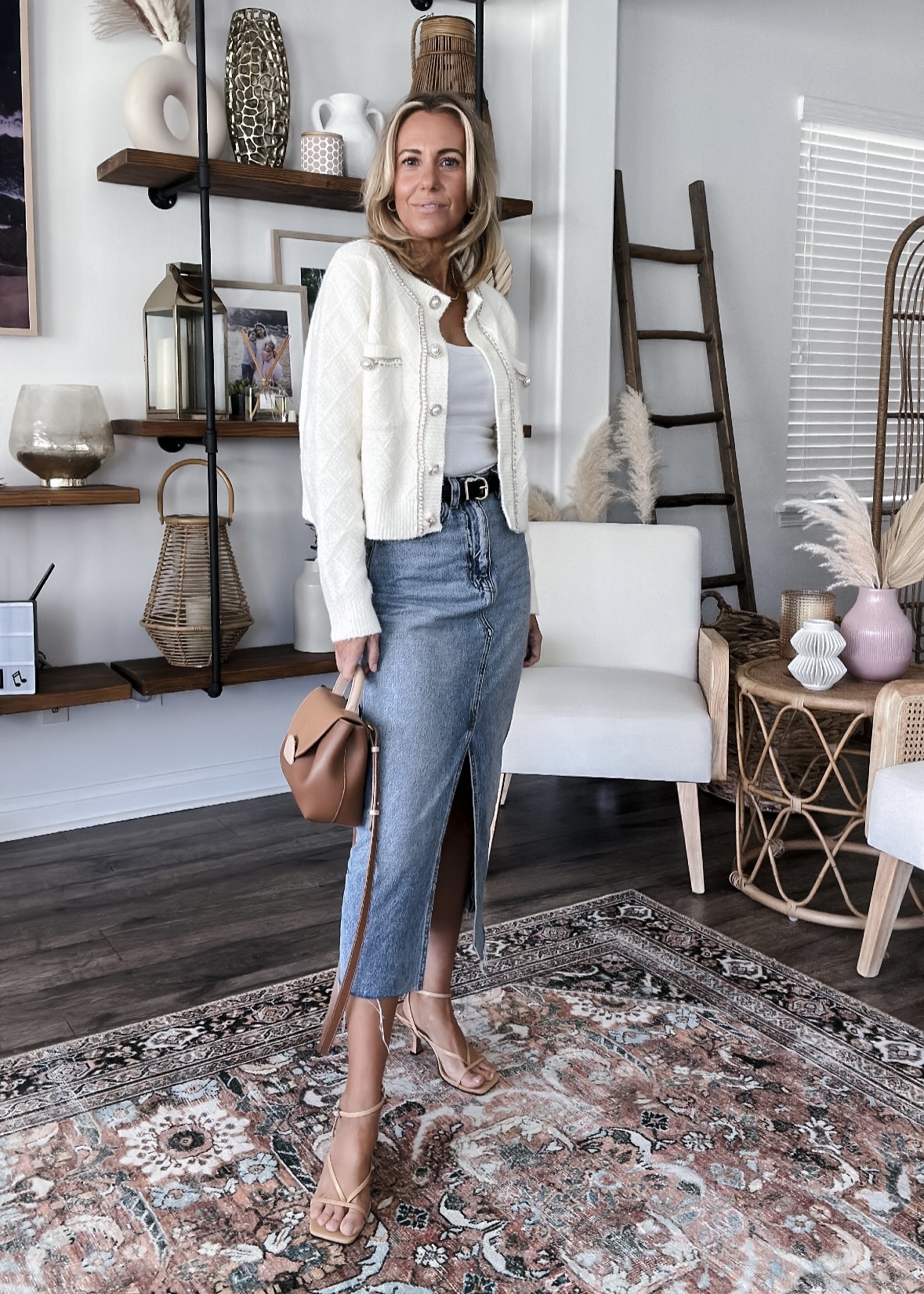 Denim skirts are really easy to dress up if you are heading out to dinner or a work event. I've paired my skirt with this Chanel-inspired cardigan that I love and threw on a belt and a neutral heel to add sophistication and height.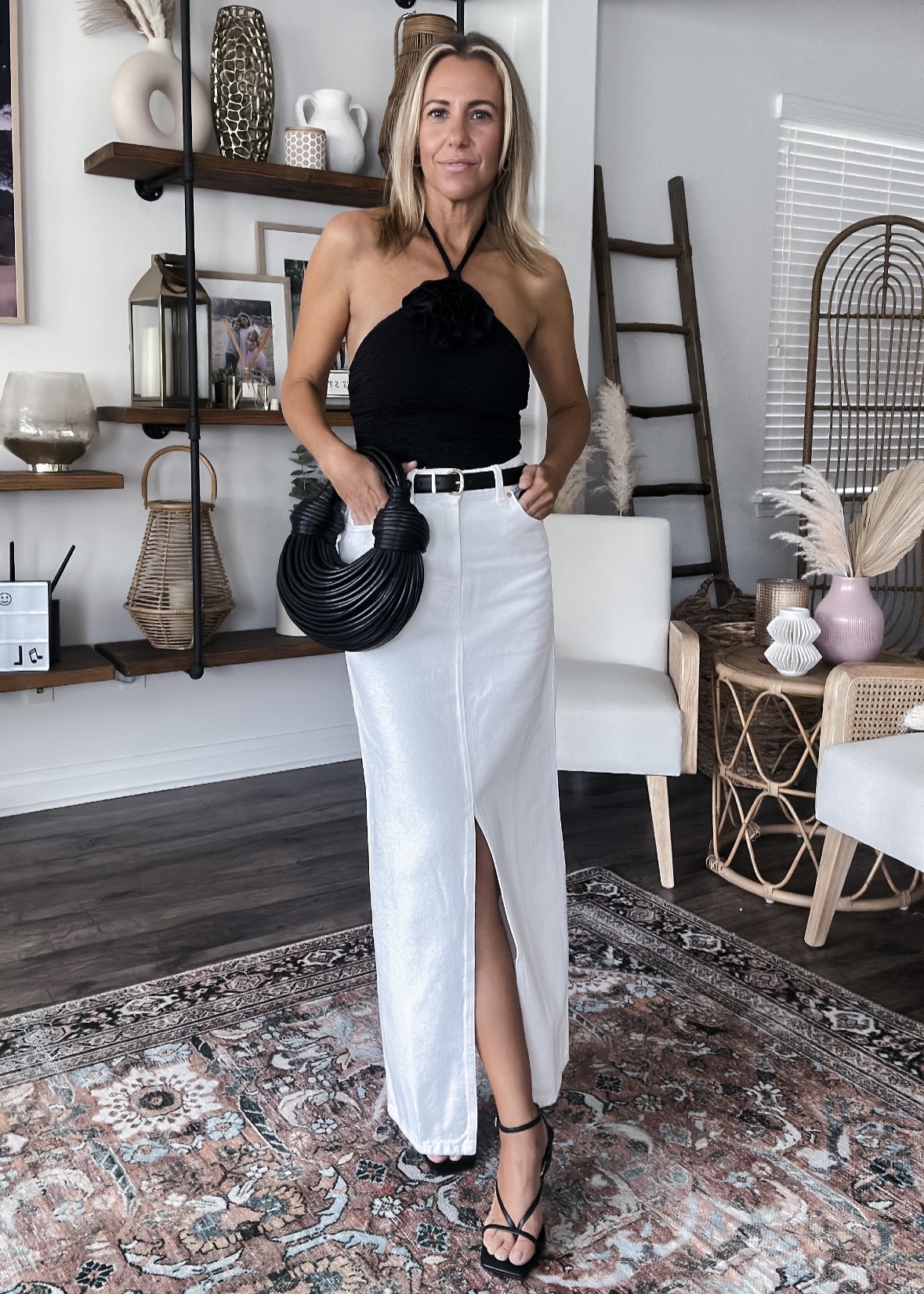 This next look is chic and versatile since it can be worn to an evening beach party after lounging by the pool. This white denim skirt can be used as a cover up over a black swimsuit that can double as a body suit. This swimsuit has a great texture and pretty flower detail that I am obsessed with. I also added some black heels, a belt and woven handbag to polish up the look for a night out.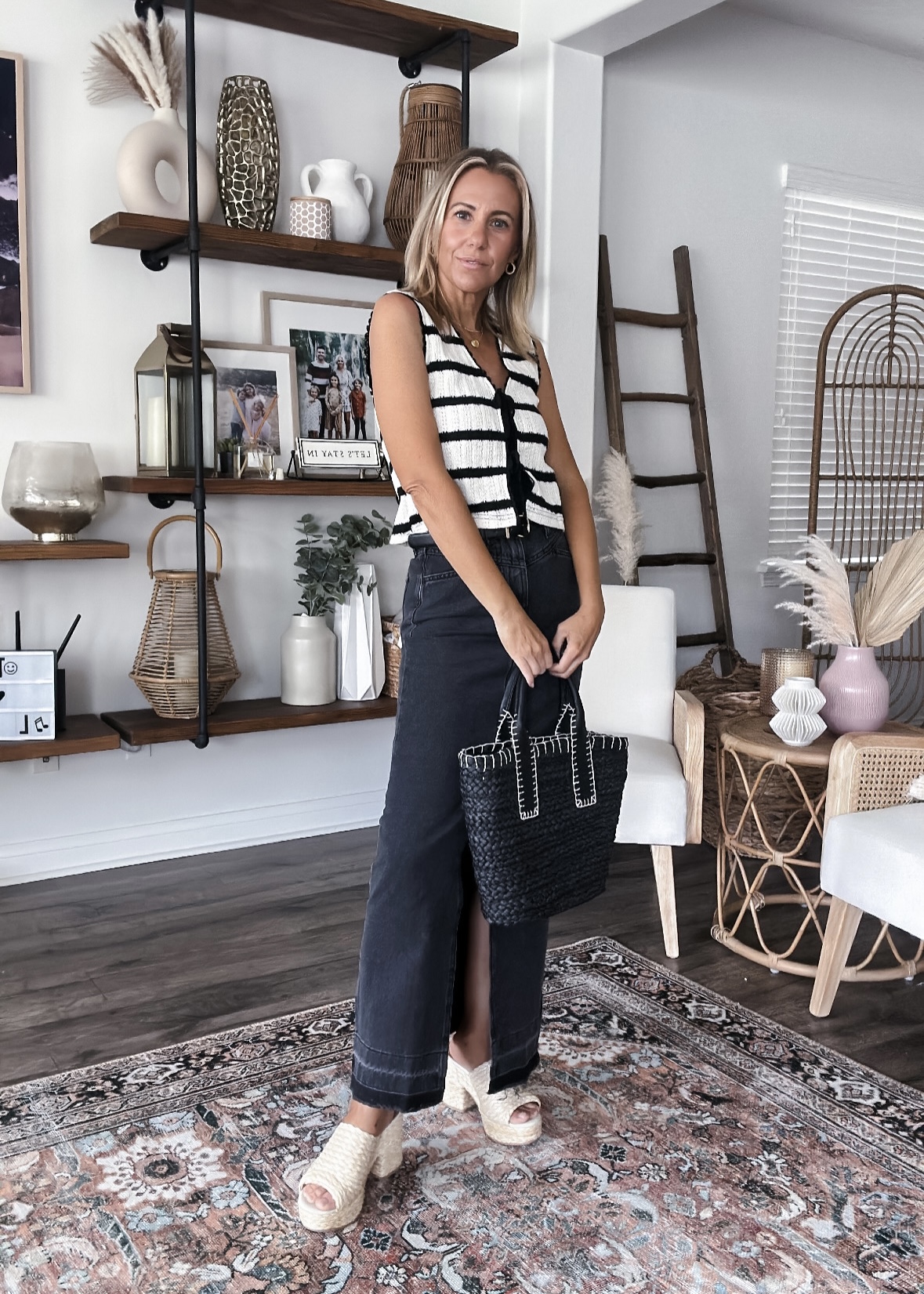 For this next look I am wearing a black wash denim skirt that comes in a longer style. The length adds a little more sophistication and the open front and frayed hem still keeps it trendy. I paired this skirt with a crochet top and added some mule heels and a straw tote. This effortless summer look would be great to wear to any daytime event or evening gathering.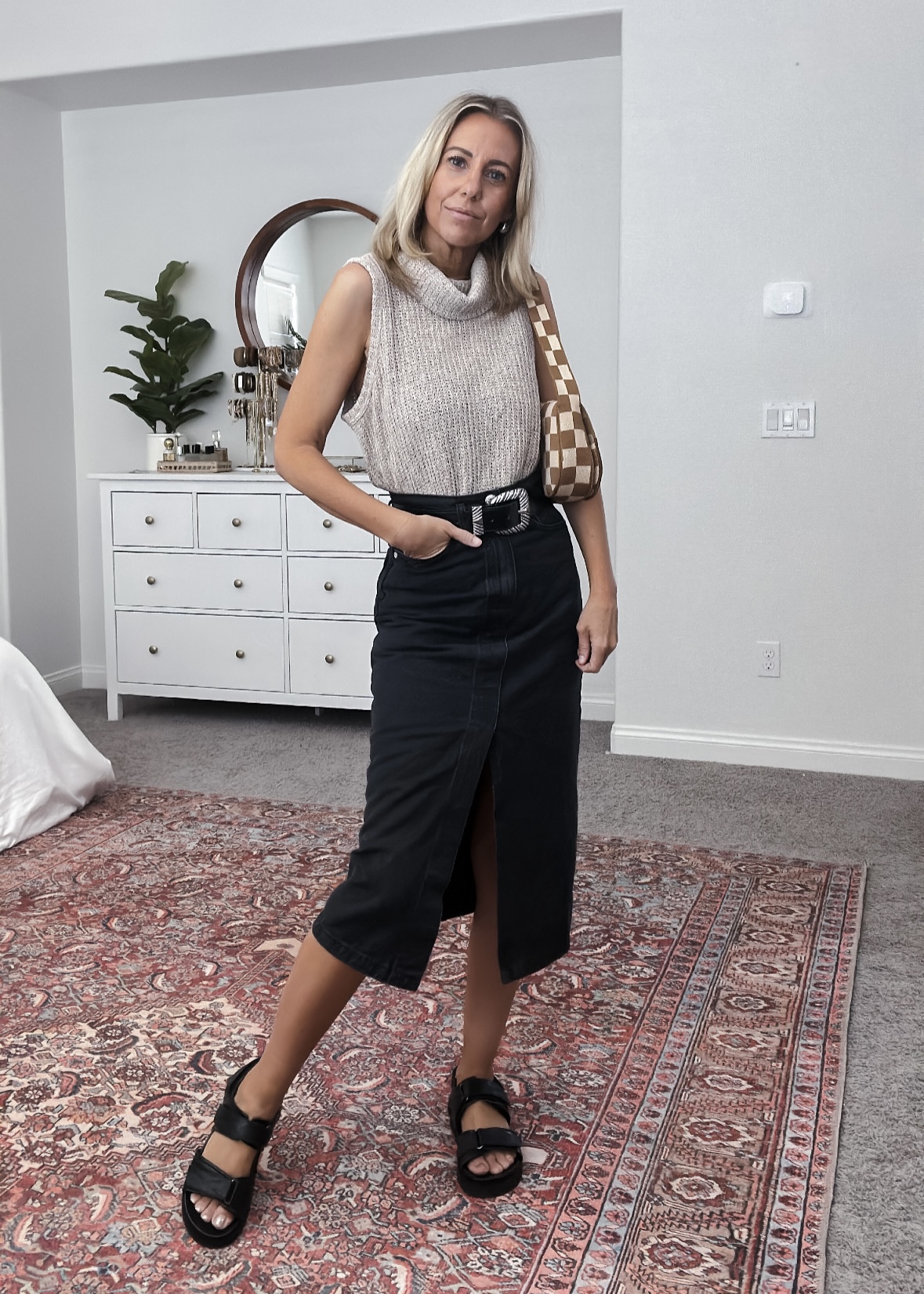 For this last look I paired a black midi denim skirt with a roll neck sleeveless crochet top in a neutral color. I love to add a belt to accentuate my waist and I complete the look with a pair of dad sandals for a relaxed on trend look. Perfect outfit to wear to any casual outing or lunch with friends.
What is your favorite way to style a denim skirt? Everyone should own a denim skirt. They are comfortable, versatile, and stylish. I've linked all my favorite for easy shopping. Thanks for following along! XO
SHOP DENIM SKIRTS