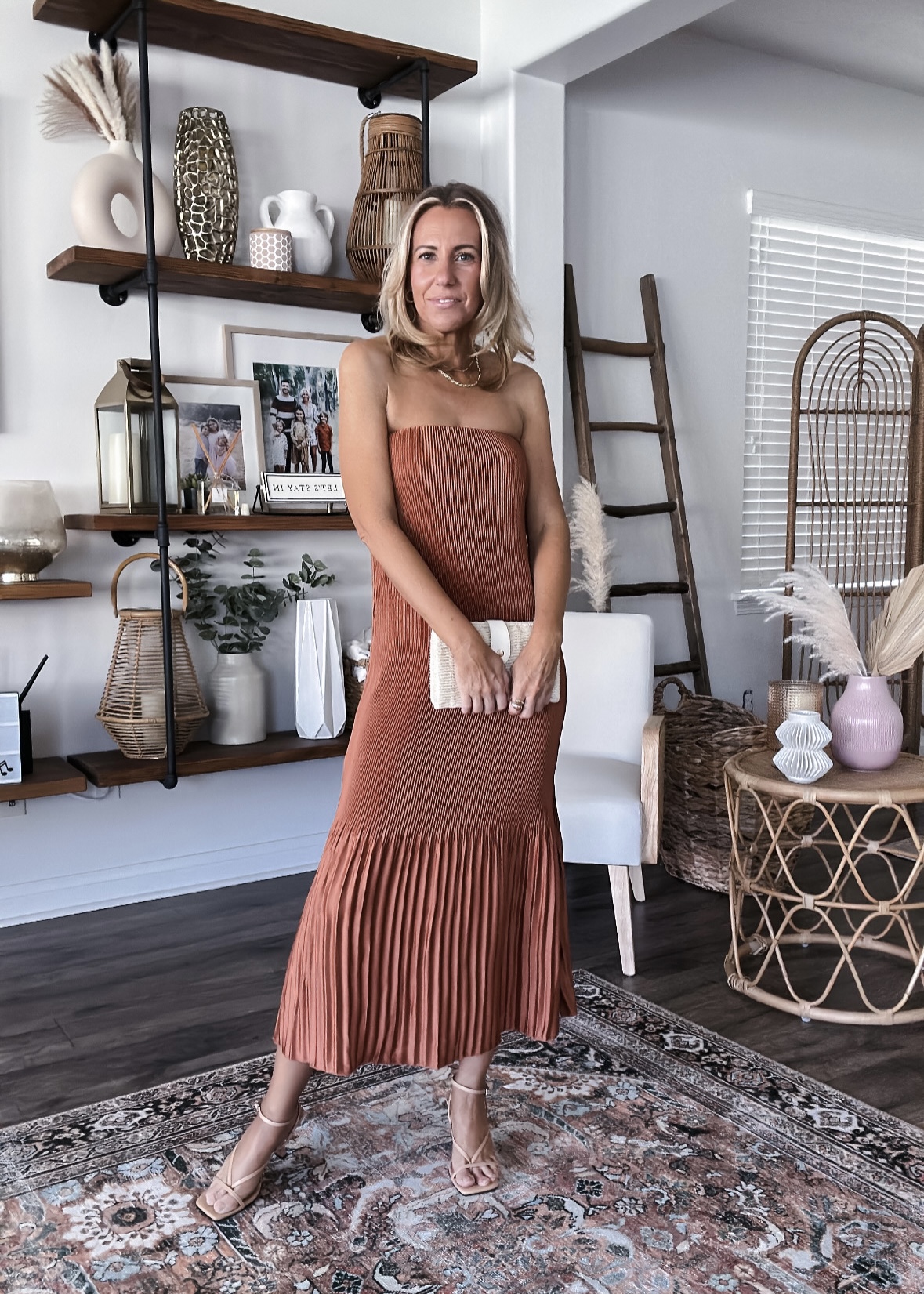 If you're heading to a wedding or an event this Summer I've got the perfect dress options for you. This beautiful dress features a strapless design with pleated detail that creates an elegant and sophisticated look. The dress is fully lined and is made of a matte satin fabric that feels comfortable and enhances your silouette. Complete the look with a nude strappy heel, a clutch, and delicate jewelry to compliment the look.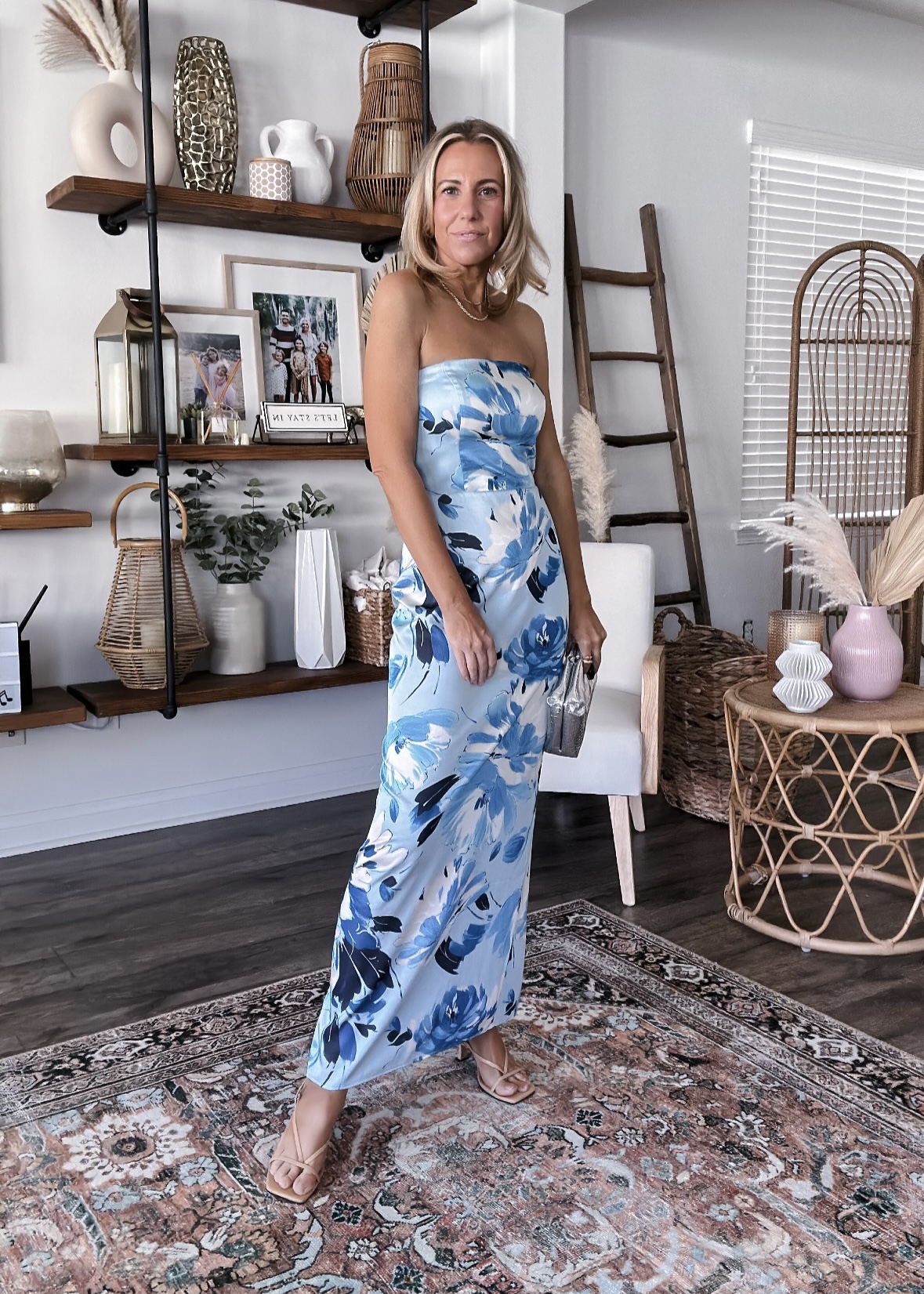 This strapless floral maxi dress is perfect for a day time summer wedding. It has a slim fitted silhouette that enhances your curves and the blue floral print adds a feminine vibe. For accessories, I added some delicate jewelry, a small clutch and nude heels.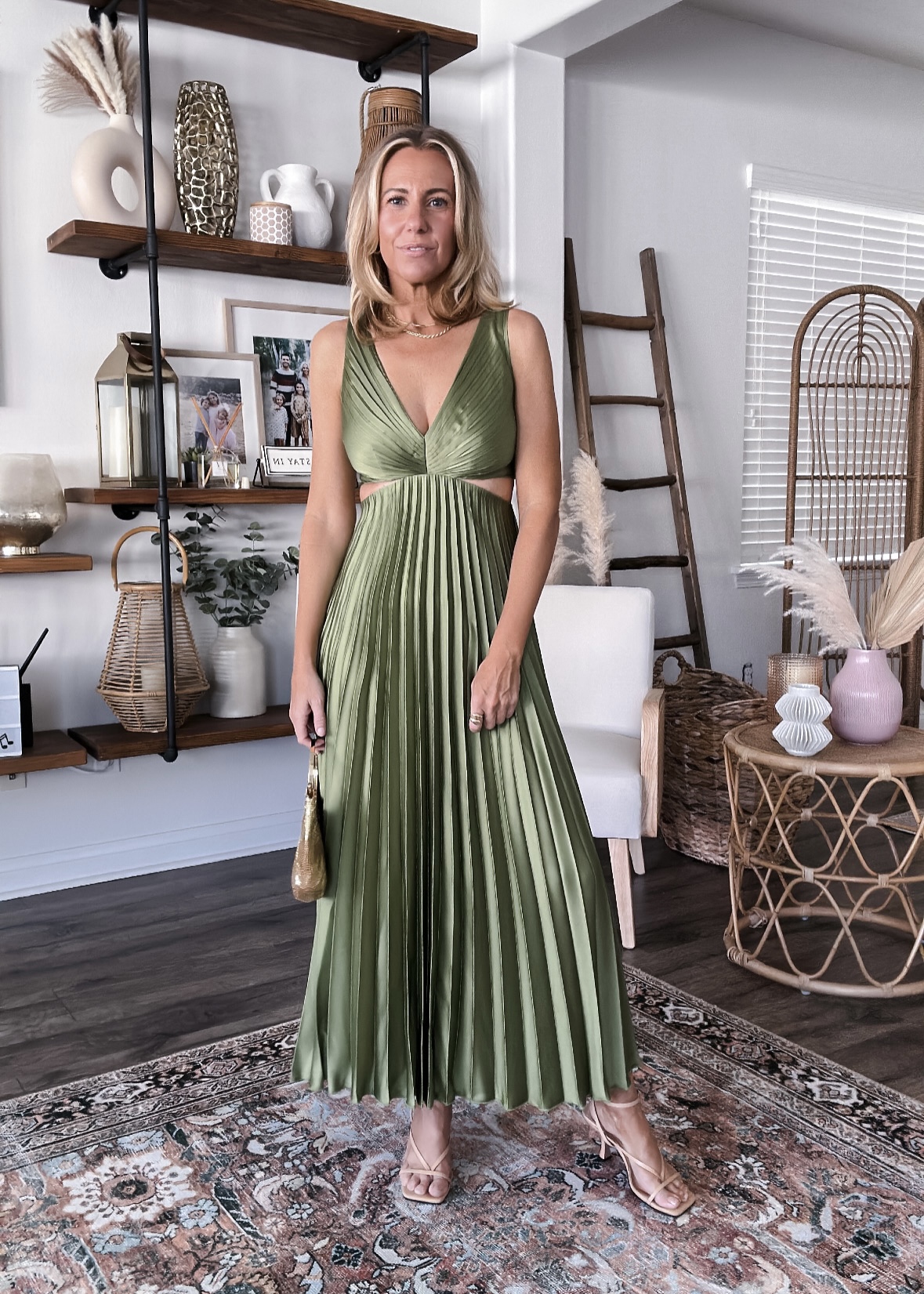 This satin pleated maxi dress is stunning as a wedding dress. I love the trendy side cutout and pleated detail that creates movement allowing you to dance and move with ease. The dress is fully lined and comes in a matte satin fabric that adds a subtle sheen perfect for any celebration. Always opt for subtle jewelry and nude heels when wearing such an elegant and sophisticated dress. This look is perfect for day or night time weddings and events.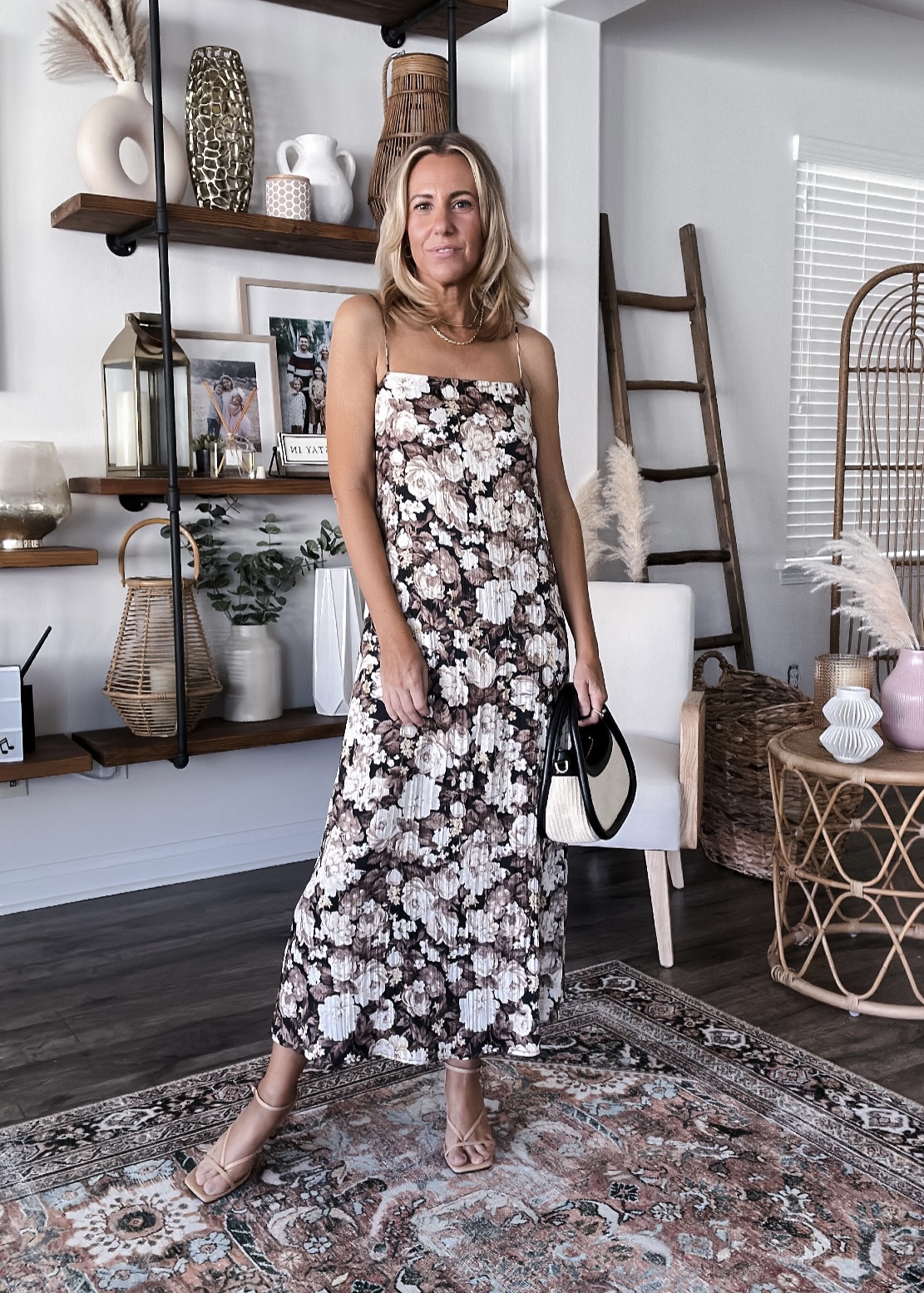 Floral satin dresses are always great to wear to a weddings or cocktail party. The neutral floral pattern gives off a romantic and feminine vibe perfect for this occasion. I love the comfort of a spaghetti strap and the pleated details allow the dress to flow as you walk. This is a versatile dress for all your summer events that can easily transition into fall. I've already worn this dress to a friends baby shower and got so many compliments.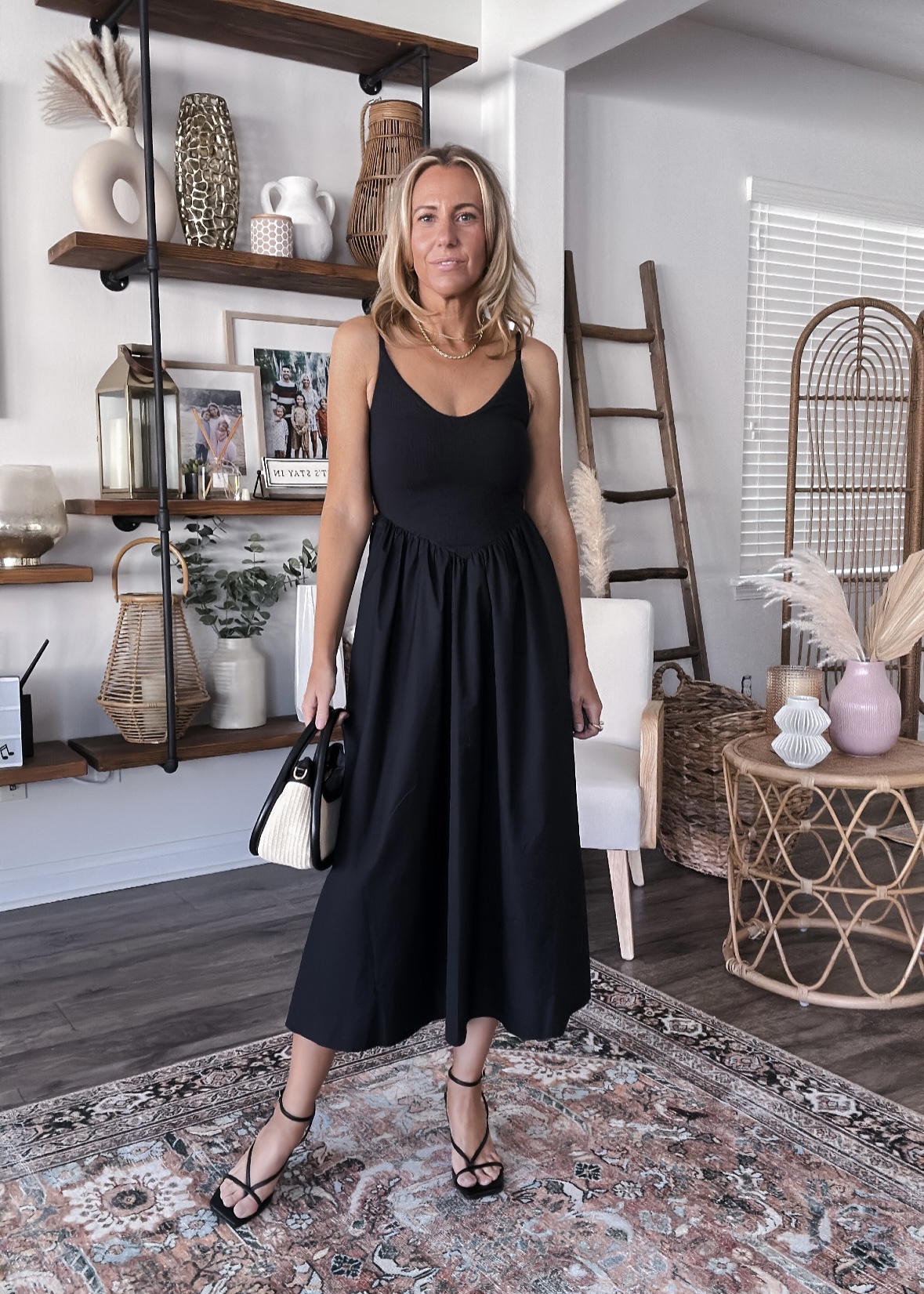 This last look is a mixed fabric drop-waist midi dress that can be worn to a wedding or a formal dinner. I love the combination of fabrics where the top has a comfrotable stretchy crepe fabric that molds to your body, and the skirt is faux silk giving it a flowy elegant look. Dress it up with some strappy black heels and a handbag for a polished refined look.
Which is your favorite summer wedding guest dress? I've linked several more cute options so you can easily shop your favorite. Wishing everyone a fun wedding season! XO
MORE DRESS OPTIONS