Summer is officially here!!!  With the hot weather and fun activities with the kids comes a need for casual and comfortable style.  One of my favorite go to styles in the summer is the romper.  It's only one piece so you don't have to worry about matching things together and it's so easy to just put on and go.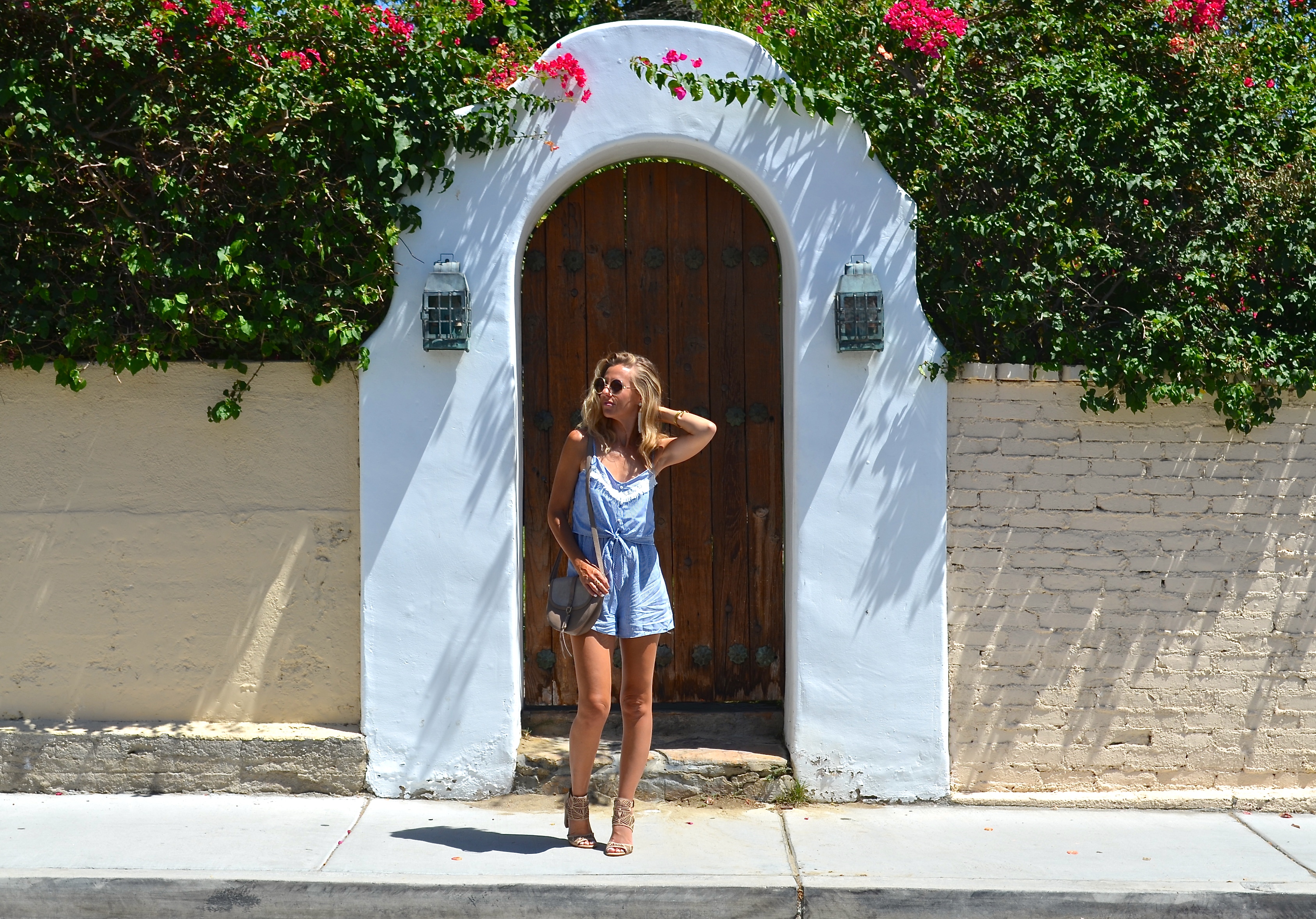 With rompers you can go simple and chic in one solid color or you can go wild with fun summer prints.  Then there's tons of different styles options of strapless, spaghetti straps, sleeveless, off the shoulder and more.  I of course love a good variety and love all the different styles but it depends on your preference and what you feel comfortable in.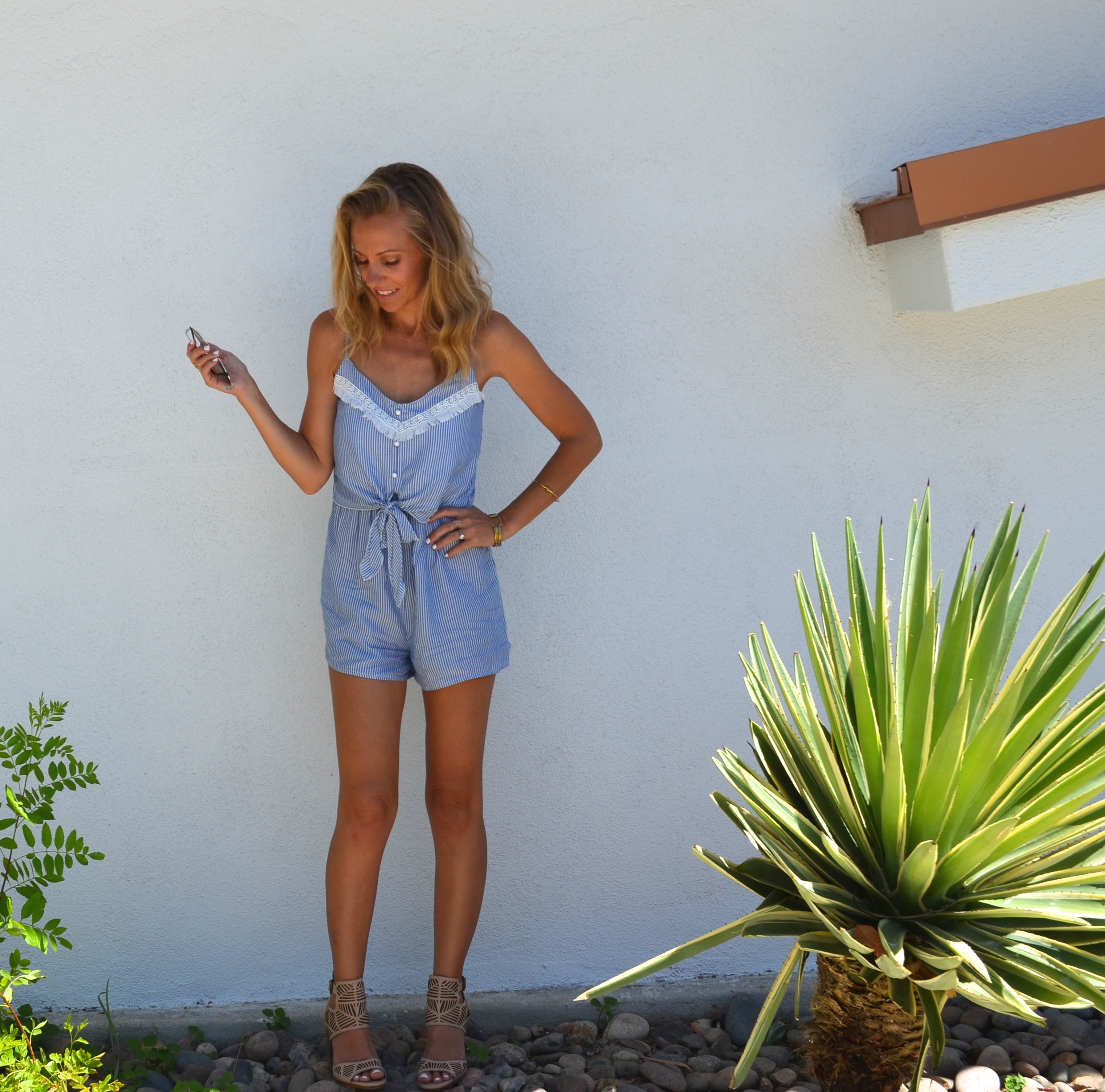 Here is a cute romper I picked up from Charlotte Russe and its under $25!  I love the classic stripes and knot mixed with a little fringe detail.  I paired it with my favorite block heel sandals but you can also wear it with flats.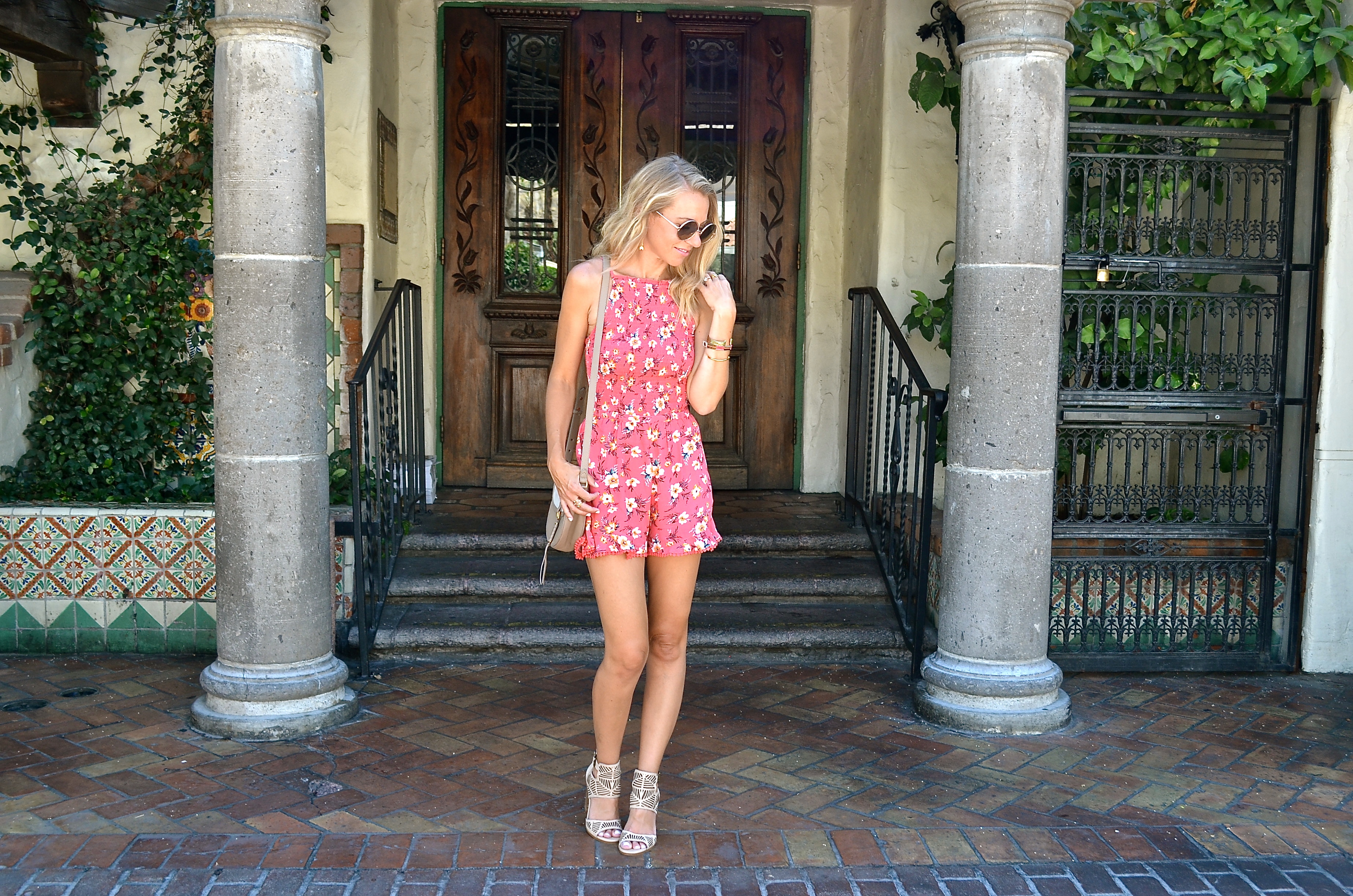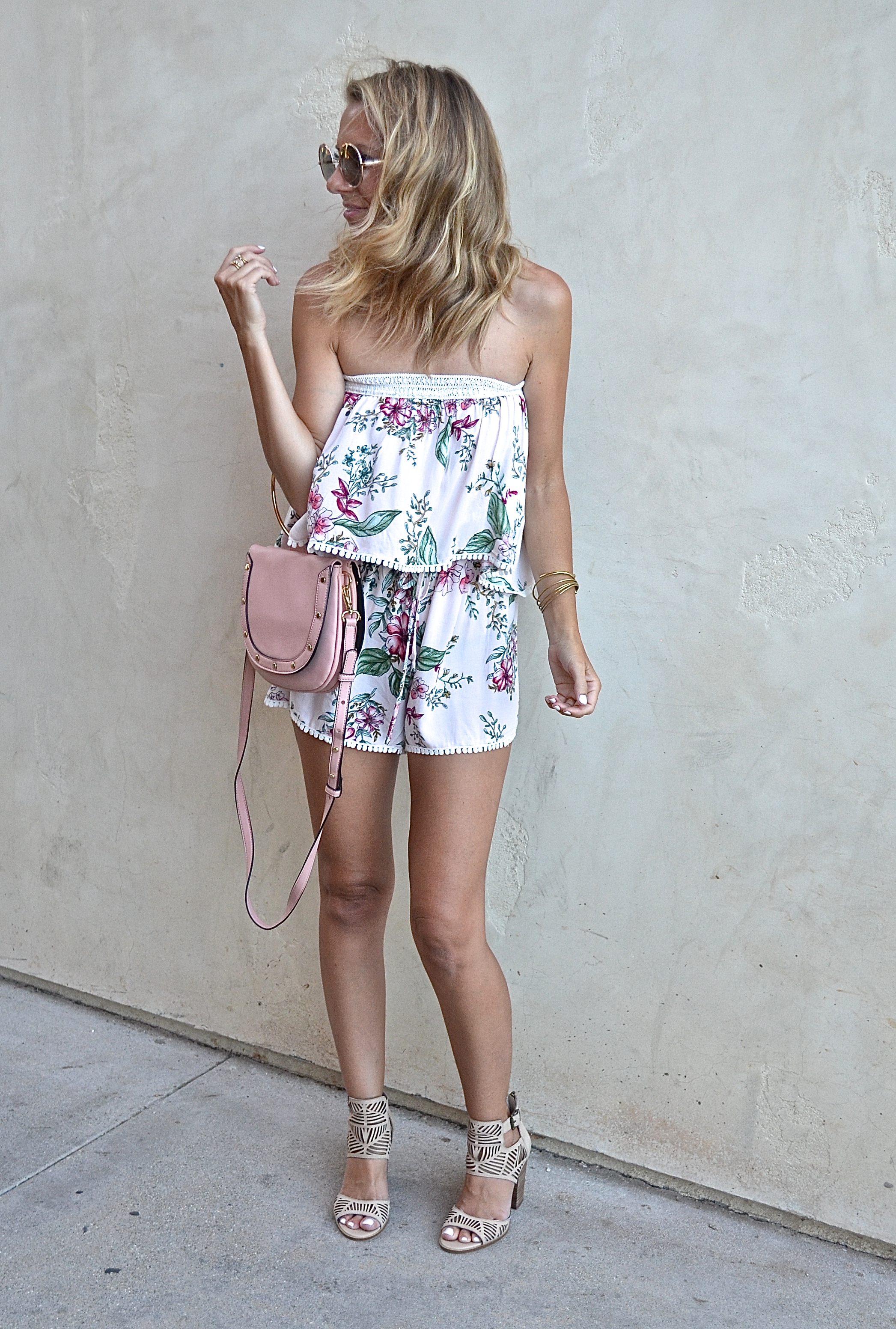 As you can see here I love a good floral romper!  Although these two are both floral prints they are very different styles.  The first one is from American Eagle and I love the high neckline with the cute ruffle detail at the bottom.  And the orange color looks great with a good summer tan.  The next one is from Forever 21 and is strapless with a much more flowy silhouette.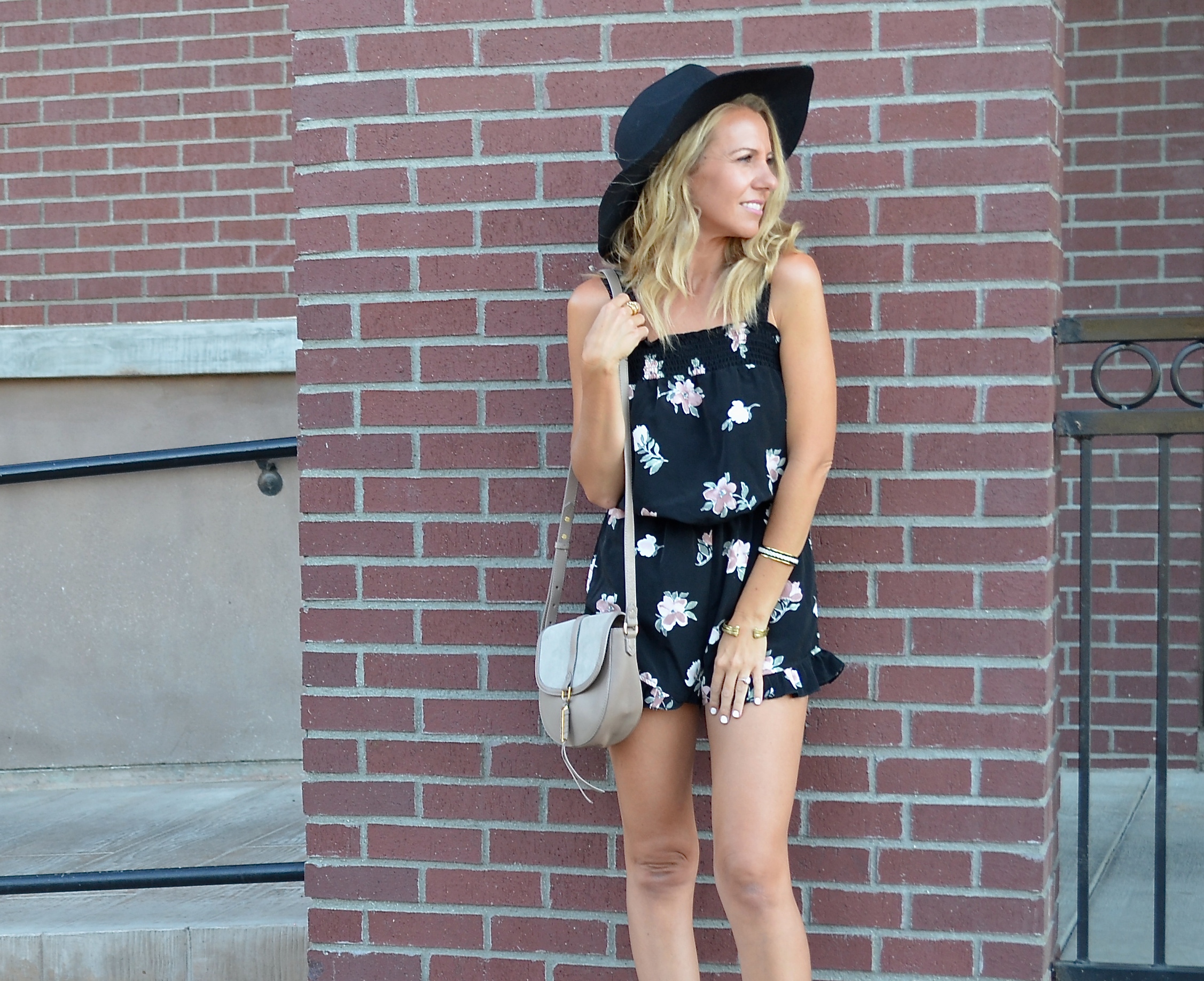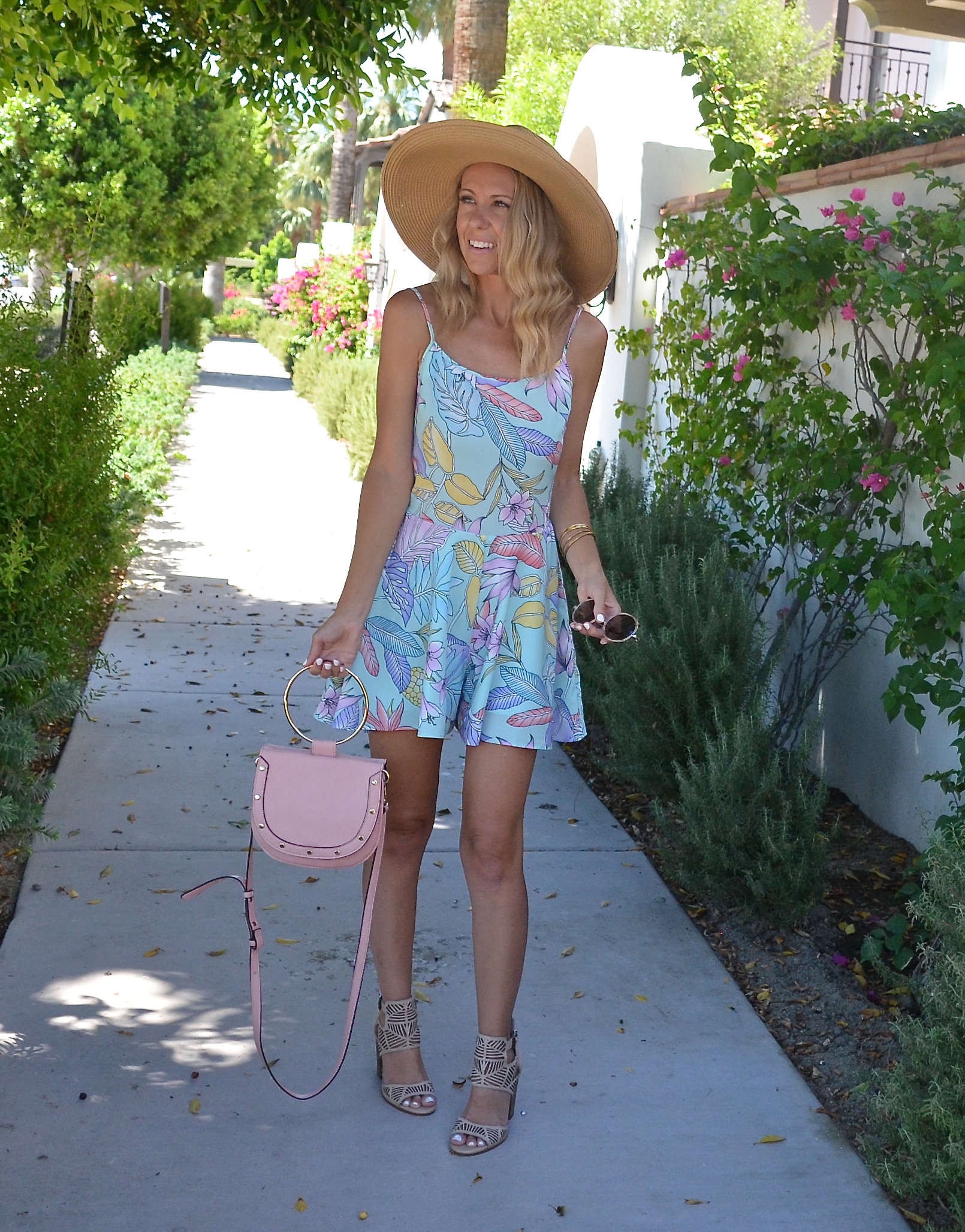 Lastly you can totally change up your look with the accessories you add to your romper.  With both of these looks I added a hat to dress it up a bit.  With the black romper the hat and bag give it more of a boho vibe while the pastel romper is a little more classic/retro chic.
As you can see I love this romper trend for the summer and it's perfect for everyone.  Below I've linked a few of the rompers that I own as well as a few on my current wish list.  Please let me know if you have any questions.
Save
Save
Save