Summer is coming to an end with my kids going back to school on Wednesday but the heat is not letting up and neither is my summer style.
Lately I can't seem to get enough of bright white when it comes to all aspects of my life.  Obviously I love wearing the color white but I'm working on redoing my master bedroom and of course I'm thinking ALL white.  I've also been on the hunt for a cute pair of white booties for the fall so stay tuned for when I find the perfect pair.
Even with summer winding down you can still continue to wear white.  Yes the myth of not wearing white after Labor Day is just that a complete myth.  There are no style rules so throw that idea out the window!!  And I know thinking of all white and having kids seems like a disaster but don't worry just give it a try, at least for a date night out.
I found this adorable short sleeve woven top with lace detail from Abercrombie & Fitch and I paired it with my classic high waisted white denim from Hollister.  And yes both the top and jeans and currently on SALE!!  And don't forget these Chloe knock off sunnies from Charlotte Russe- only $4.  Always love a good sale right!!  The top is slightly flowy so a simple front tuck looks great and my Stella & Dot white tassel statement earrings complete the look.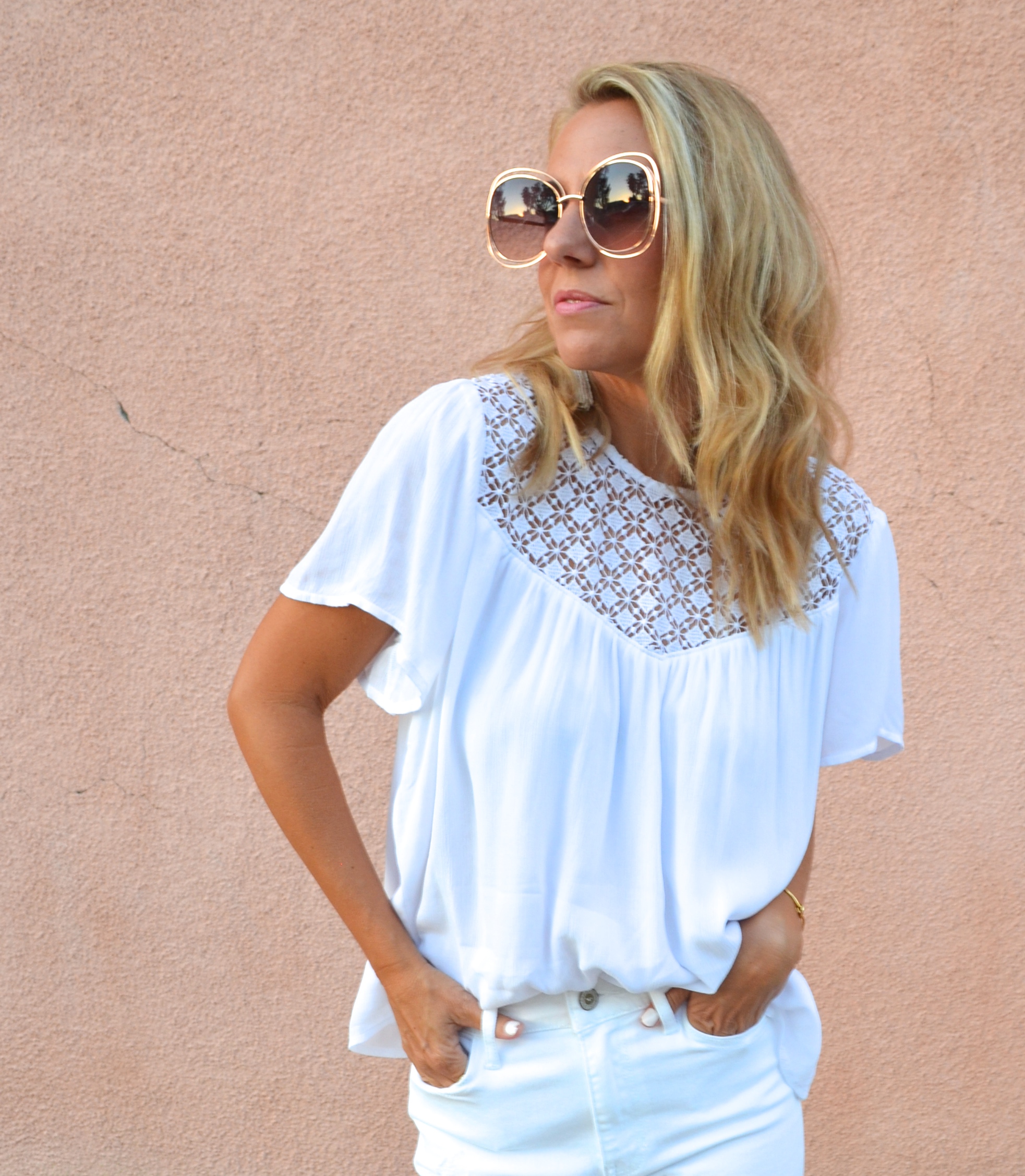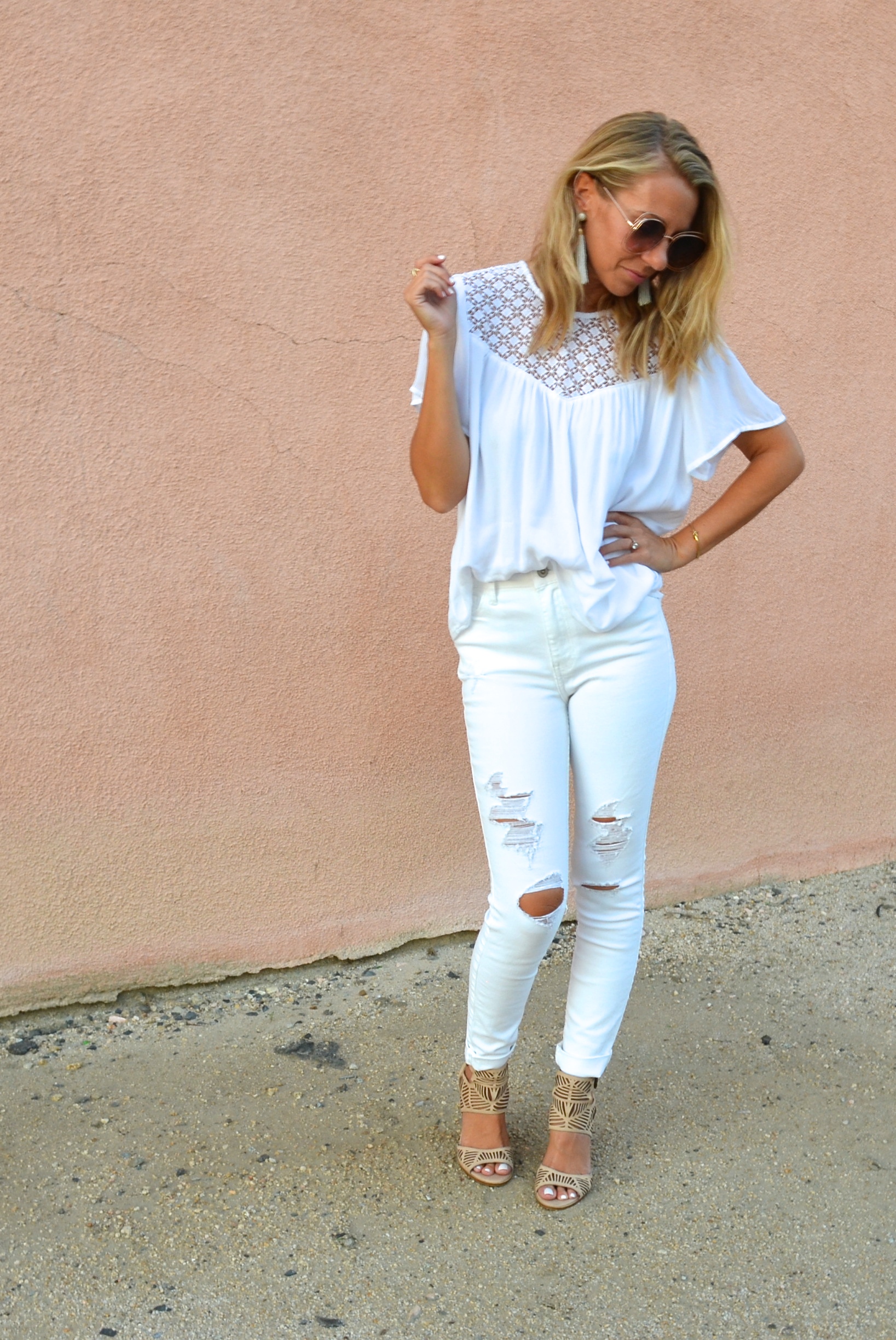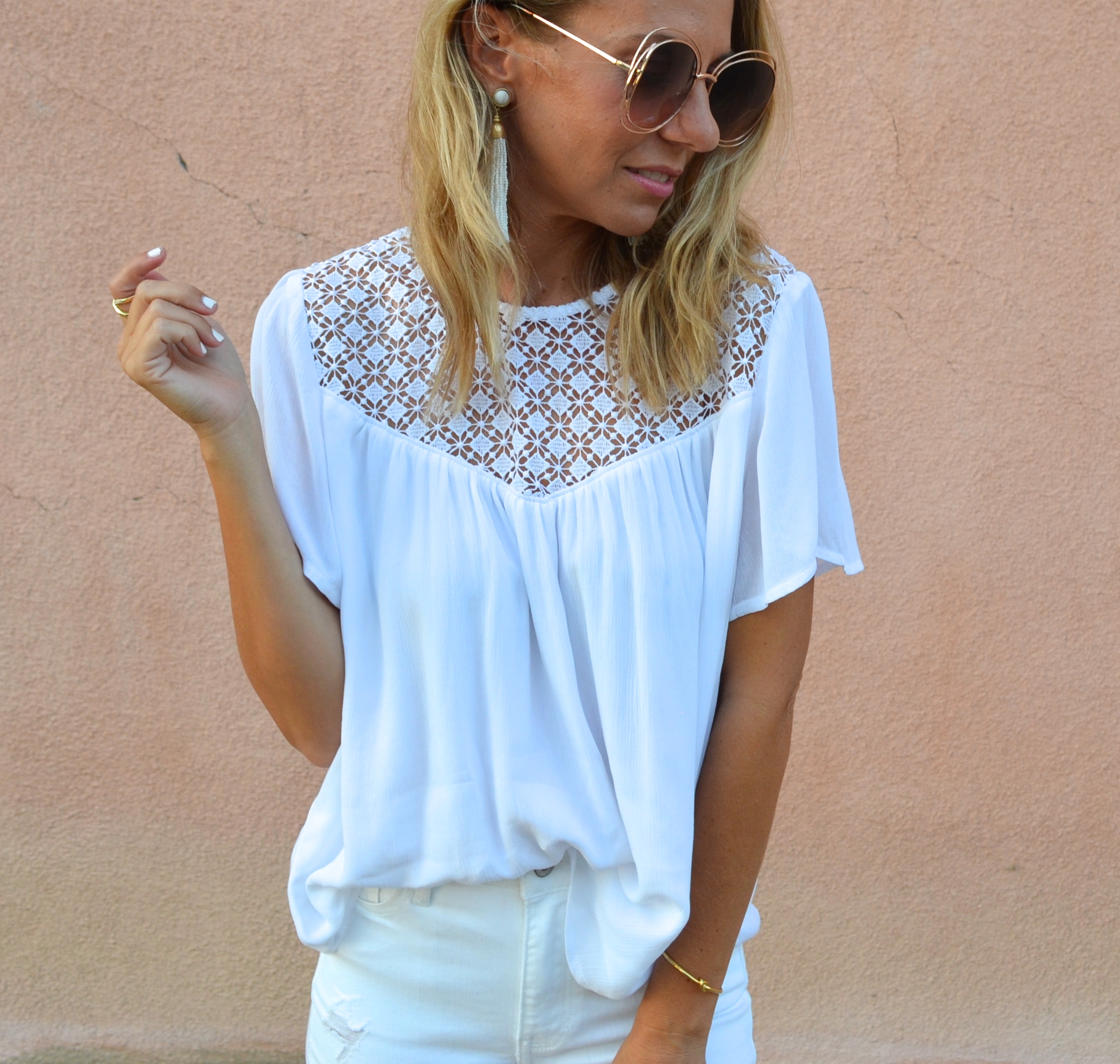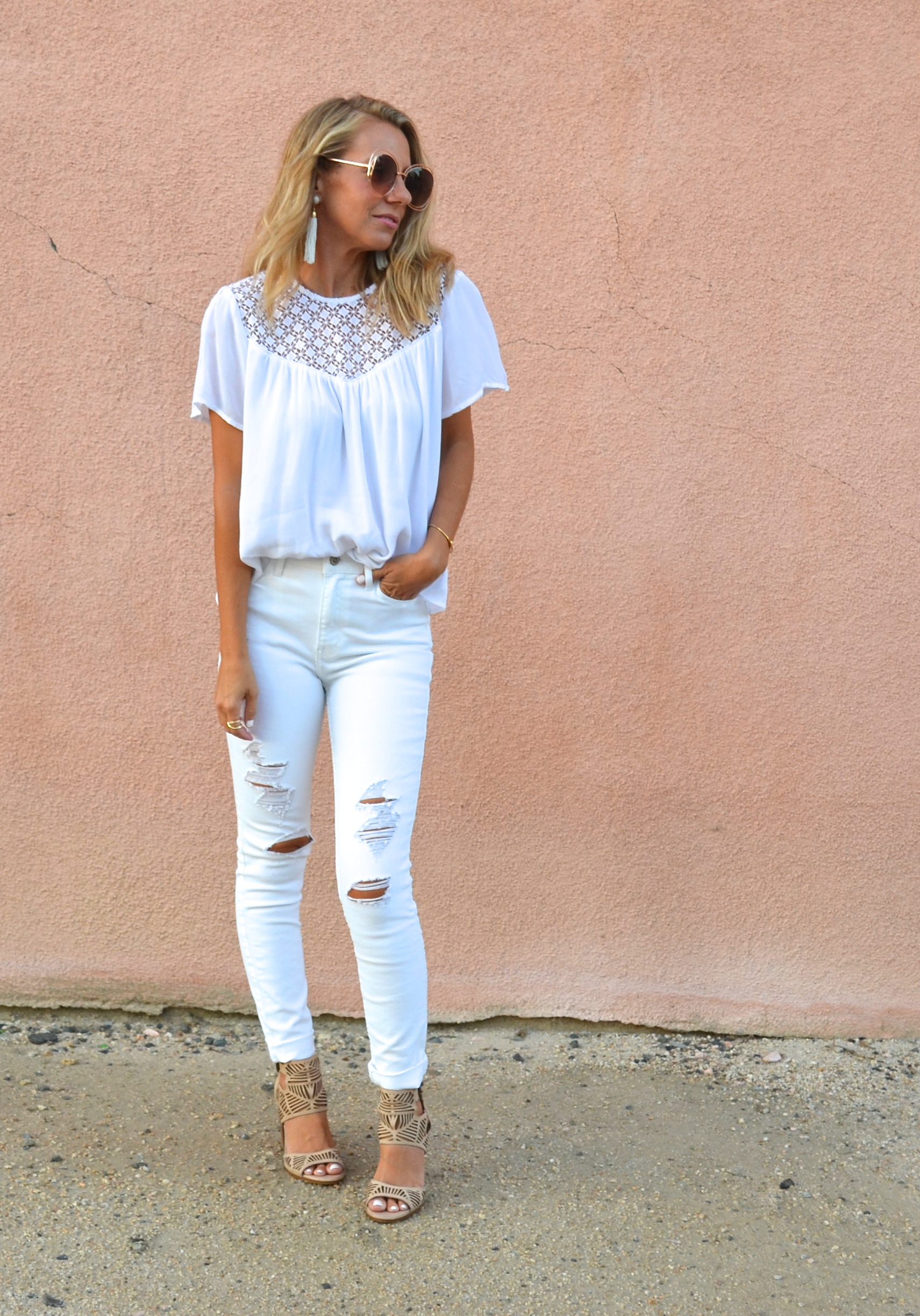 Save
What do you think about wearing all white?