Denim shorts are a closet staple for me especially during the Spring + Summer so I decided to share 5 easy ways to style them.  From casual and comfy to all dolled up for a date night I'm sharing it all.
Let's talk about the exact pair of denim shorts I'm styling and what I look for when searching for the perfect pair.  First they must be a high rise, they can't to be too short, they must be made from good quality fabric and they have to have a flattering fit.  Here are a few denim shorts I'm loving.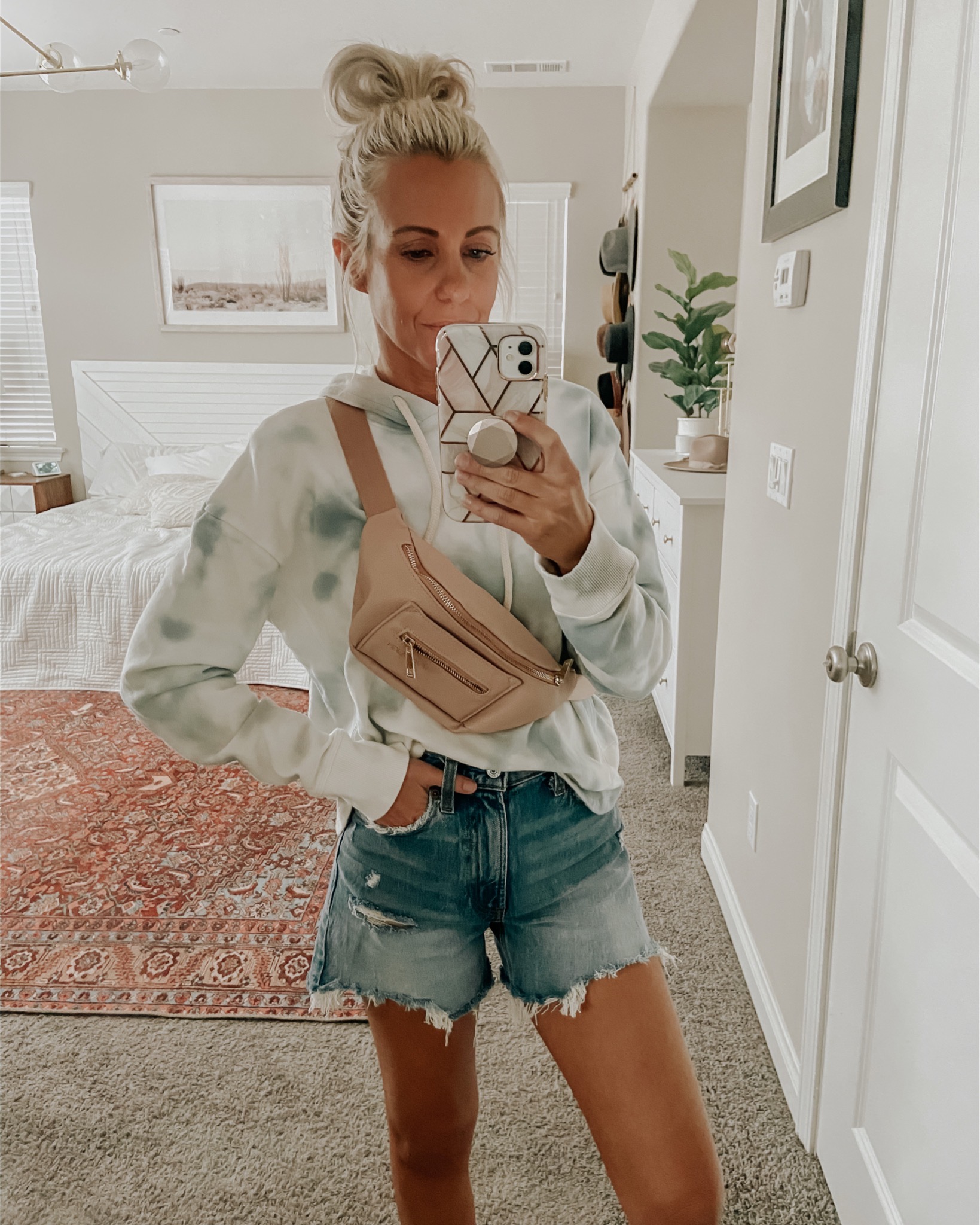 For the first look I'm going comfy and casual in a tie dye sweatshirt, sneakers and a belt bag.  This sweatshirt is so cozy and only $22.  I did a little front tuck and the belt bags add a little sportiness to the look.
I would definitely wear this look on a typical day with the kids.  Running errands, school drop off or heading to the kids sporting events.  This look is comfy yet cute!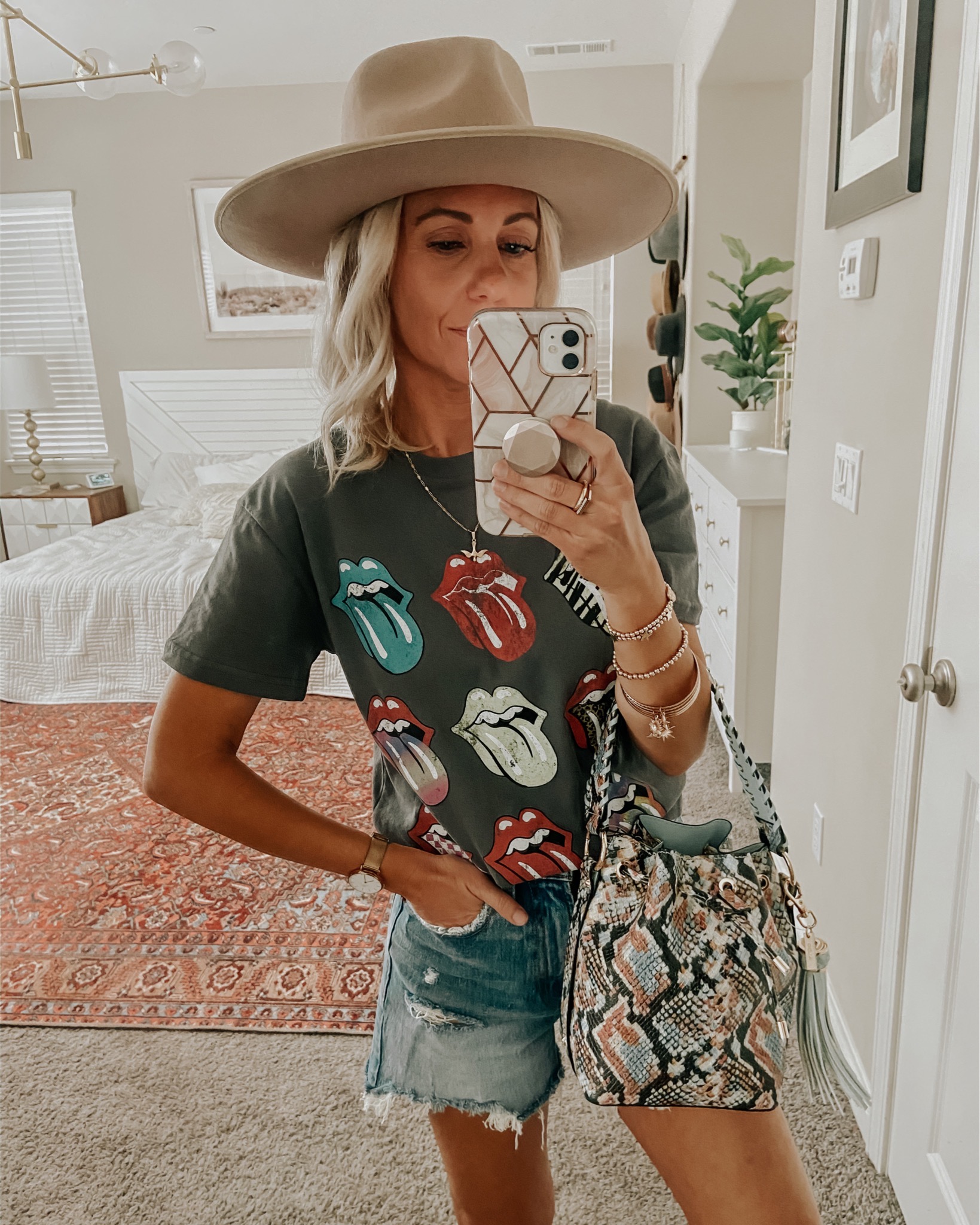 For the second look I stayed a little bit casual but added a little bit of rocker edge to the look.  I love a good band tee and this one is perfect at only $15.  I paired it with studded sandals, a snakeskin bag and my must have hat.
This is another look that I can wear just about anywhere! From school pick up to running errands to a lunch date with girlfriends.  There's nothing better than a good graphic tee!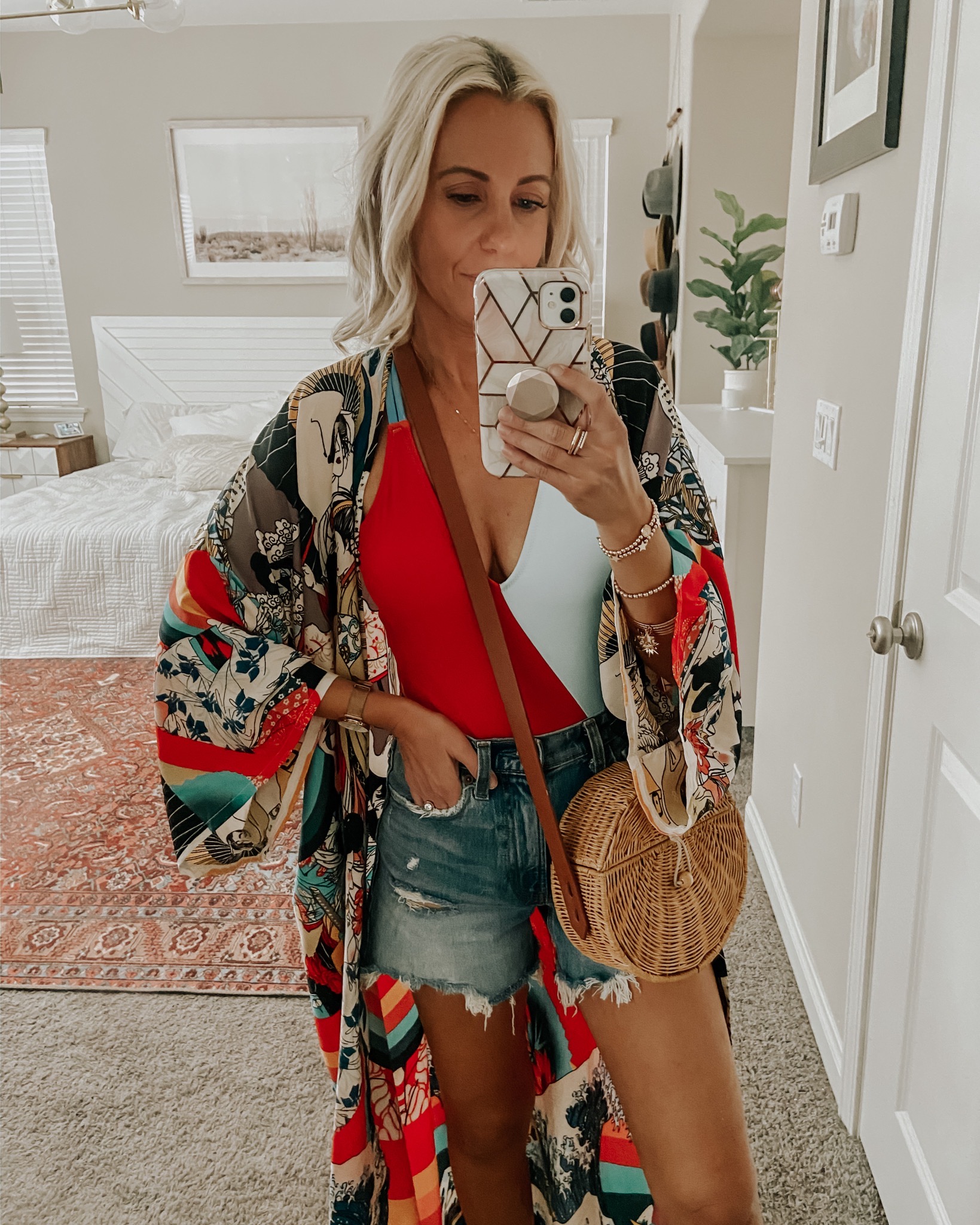 During the summer I live in my bathing suit and this is my go to look.  I throw denim shorts over my one piece swimsuit and throw on a kimono to look put together when I'm heading the beach or pool.
This kimono is a recent Amazon find and the colors are absolutely gorgeous.  With this look I can easily leave the beach and head straight to lunch without feeling out of place.  Overall this is a consistent Summer outfit for me.

For the next look I wanted to dress up the shorts a little bit and make them a little more sophisticated.  So I added a plaid blazer over a girlie floral top and my new favorite handbag.
I love the contrast between the girlie style ruffle top and the menswear style blazer.  This is a perfect look to brunch with the girlfriends, a dinner date or hanging at the winery.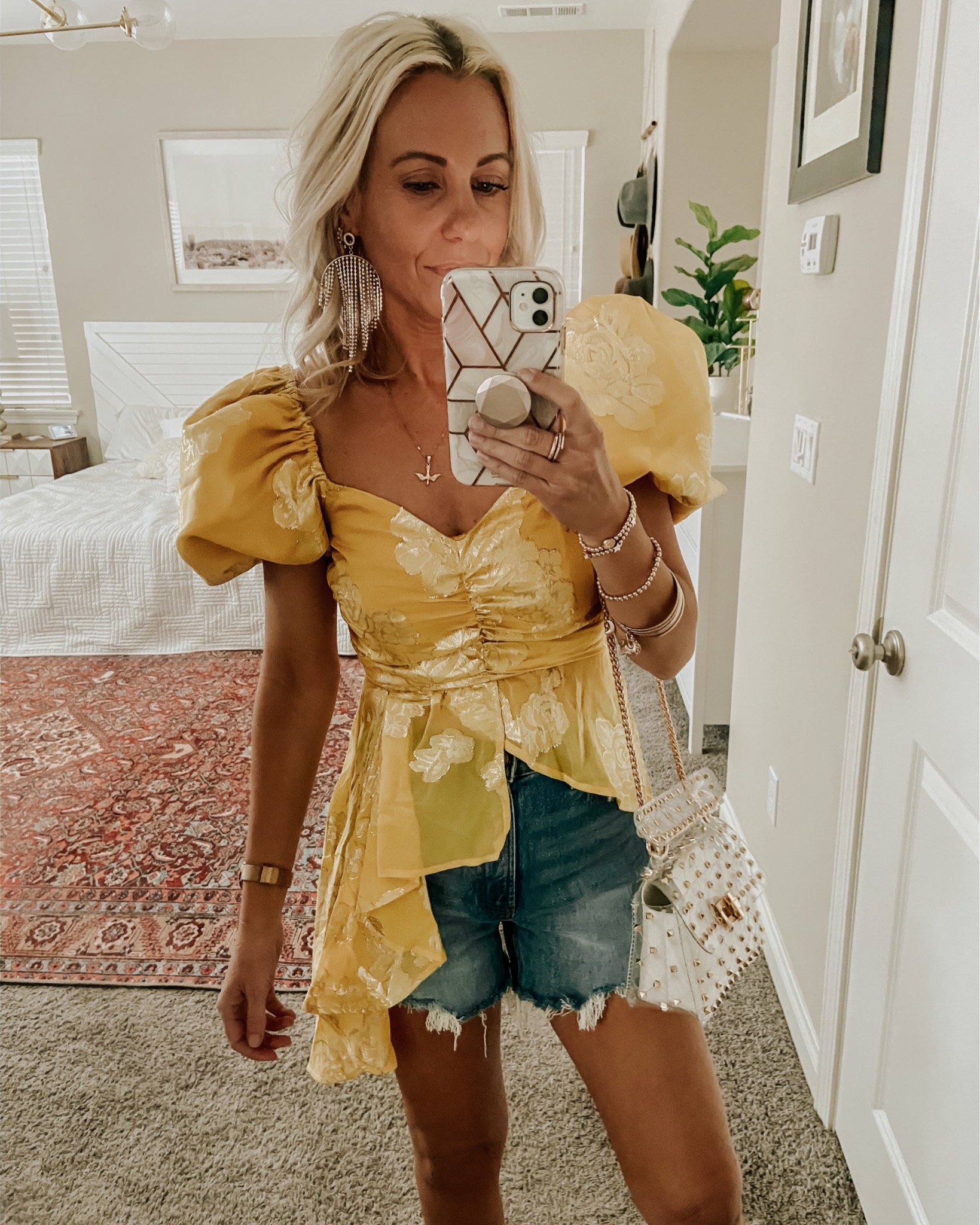 For the last look I wanted to show how denim shorts can be dressed up for a date night out.  This embroidered yellow statement sleeve top is a show stopper and really makes the look.  I added a gorgeous pair of statement earrings and studded crossbody bag to finish off the look.
And don't forget about the pink block heels.  They add a little element of fun to the look.
And that's it- 5 ways to style a pair of denim shorts.  Which was your favorite?
Thanks for stopping by!