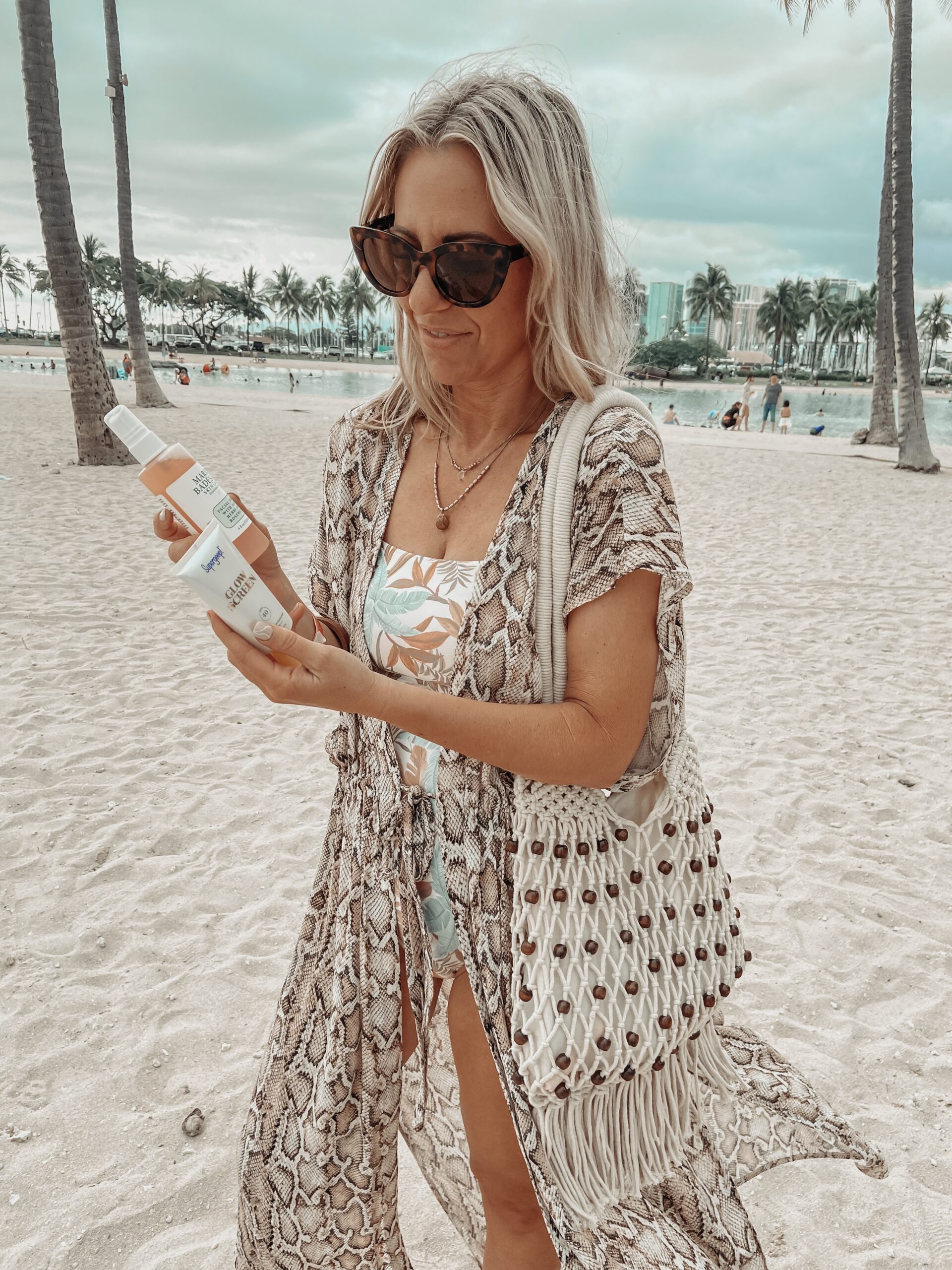 Spring break is here, and I'm spending it in Hawaii! I am so excited to relax by the beach and enjoy time in the sun with my family. I wanted to take a quick minute to share a few of my beauty favorites that are always in my beach bag. I purchased everything from Walmart. I am so impressed with all the great brands Walmart carries. Their awesome 2-day shipping is perfect if you are busy with last minute packing.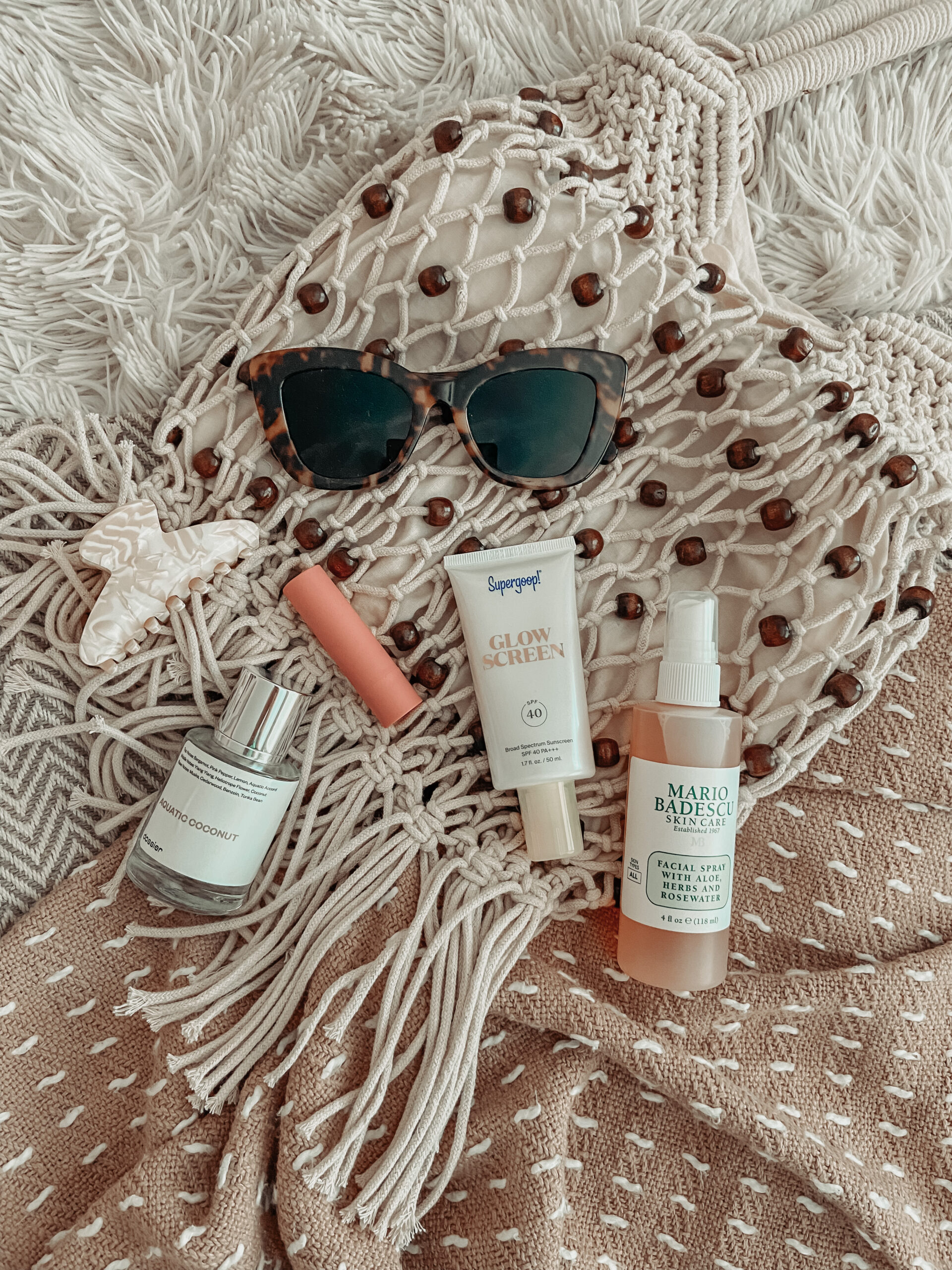 Walmart now carries Supergoop glow screen suncreen. This is my absolute favorite sunscreen. It gives you the perfect natural glow. It's not greasy or oily and it has a subtle tint to it which gives you that beach glow. I use it under my makeup or cc cream but you can wear it alone as well. I also love the glow screen body sunscreen which gives you a little shimmer for your entire body.
The Mario Badescu facial spray is a new addition to my bag. It contains aloe and rosewater which helps relieve sunburn or irritated skin. I'm planning to spritz this mid-day or after the beach for a hydrating boost.
I'm still loving the Dossier fragrance from Walmart. The aquatic coconut scent is the perfect beach scent, so I will be wearing it nonstop on my vacation!
A pair of sunglasses are a must! These cat eye sunglasses are super stylish and have 100% UVA-UVB lens protection. I also like to throw a hair clip in my bag in case I want to wear my beach hair in a chic bun. Last but not least, I never forget my chapstick because I always need to hydrate my lips. This Eos organic lip balm contains shea butter, jojoba oil and coconut that keeps my lips moisturized.
My beach bag is a macrame beaded hangbag from Walmart. How cute is this bag?! It is the perfect bag to carry all my beach beauty favorites and look stylish while on vacation!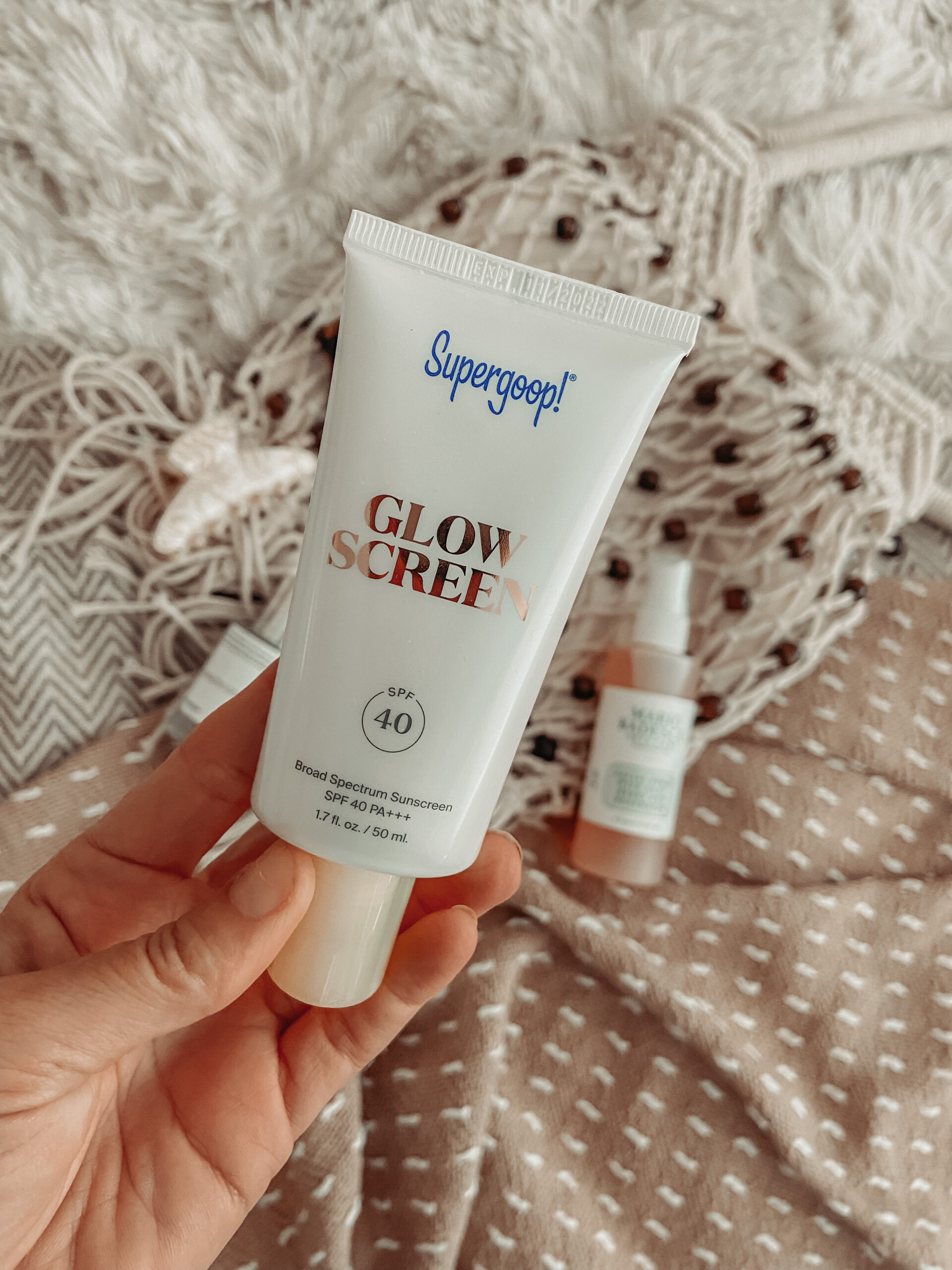 What are you beauty must haves in your beach bag?? Make sure to check out Walmart's amazing beauty selection before you plan your spring break trip! Thanks for stopping by!
THANK YOU TO WALMART FOR SPONSORING THIS POST-ALL OPINIONS ARE MY OWN