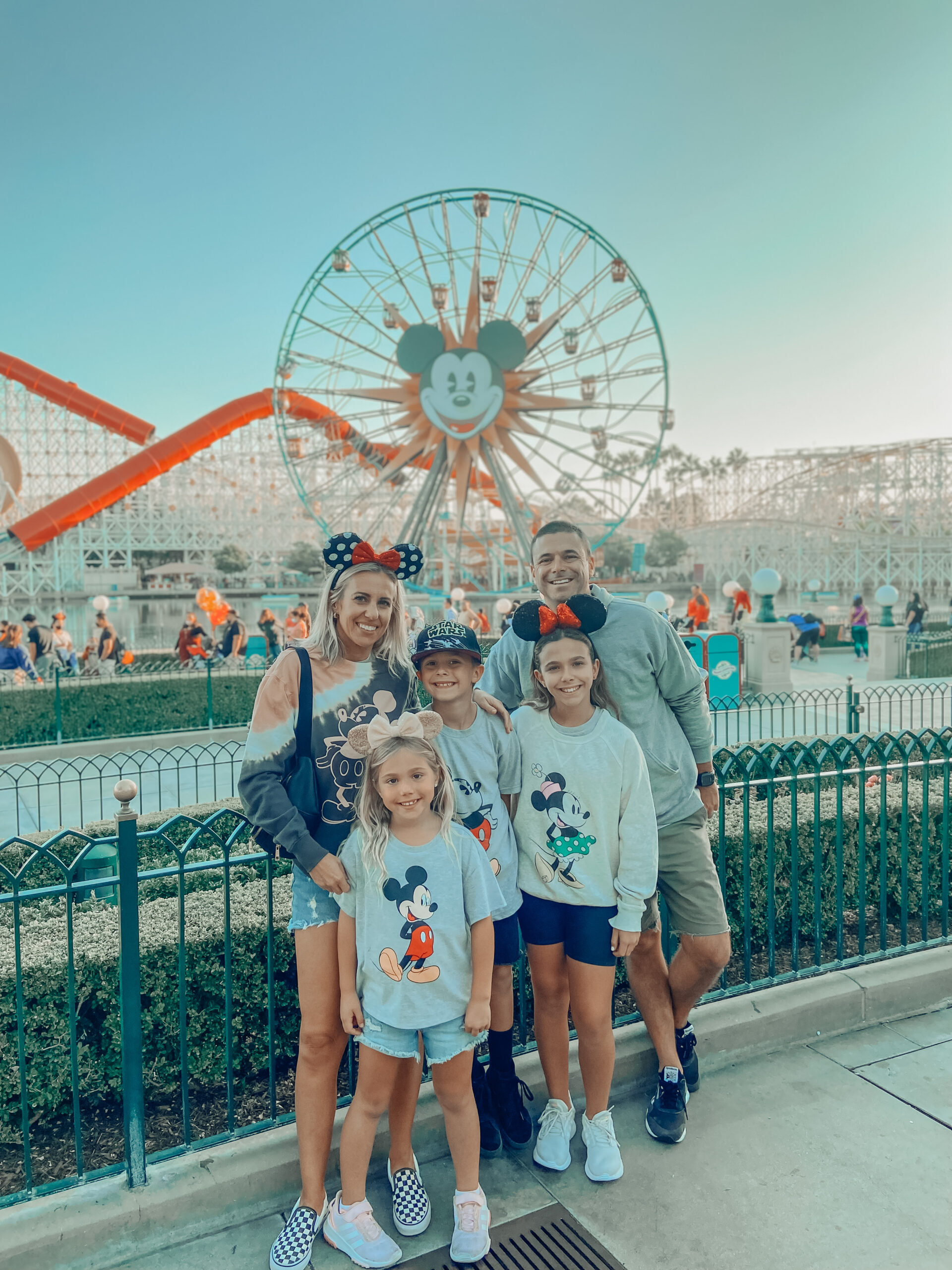 This year we decided to treat the kids to annual passes to Disneyland! We purchased the Magic key pass which allows us to go multiple times a year. When we first got our passes in September, we surprised the kids by skipping school for the day! I can't think of a better surprise and we had the best time.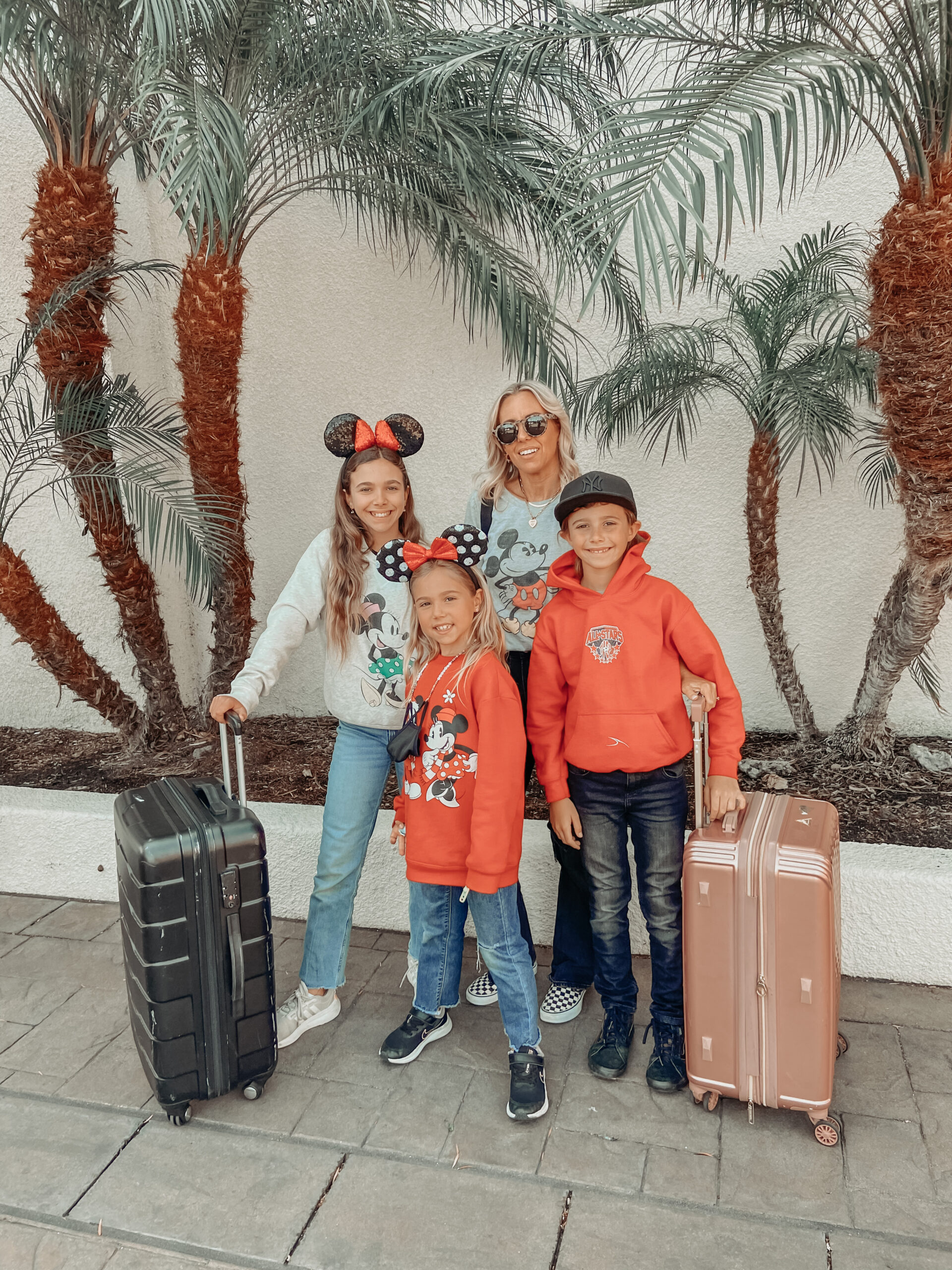 If you are looking to enjoy Disneyland multiple days, we love to stay at the HOJO Anaheim hotel. The location can't be beat as it's located right down the street from the park. Its very family friendly, has plenty of parking, and its only a short walk to the main entrance. Its actually much closer to walk from the hotel than any regular Disneyland parking lot! After a long day and tired little feet, its definitely convenient. Plus spending a night or two just adds to the fun!
The hotel also has 2 great pools when you want to take a break from the park. One pool is perfect for the kids with watersides and tons of water activities. You just need to make sure to reserve your time slot at the pool of your choice. Don't worry the friendly staff at the front will help you with that.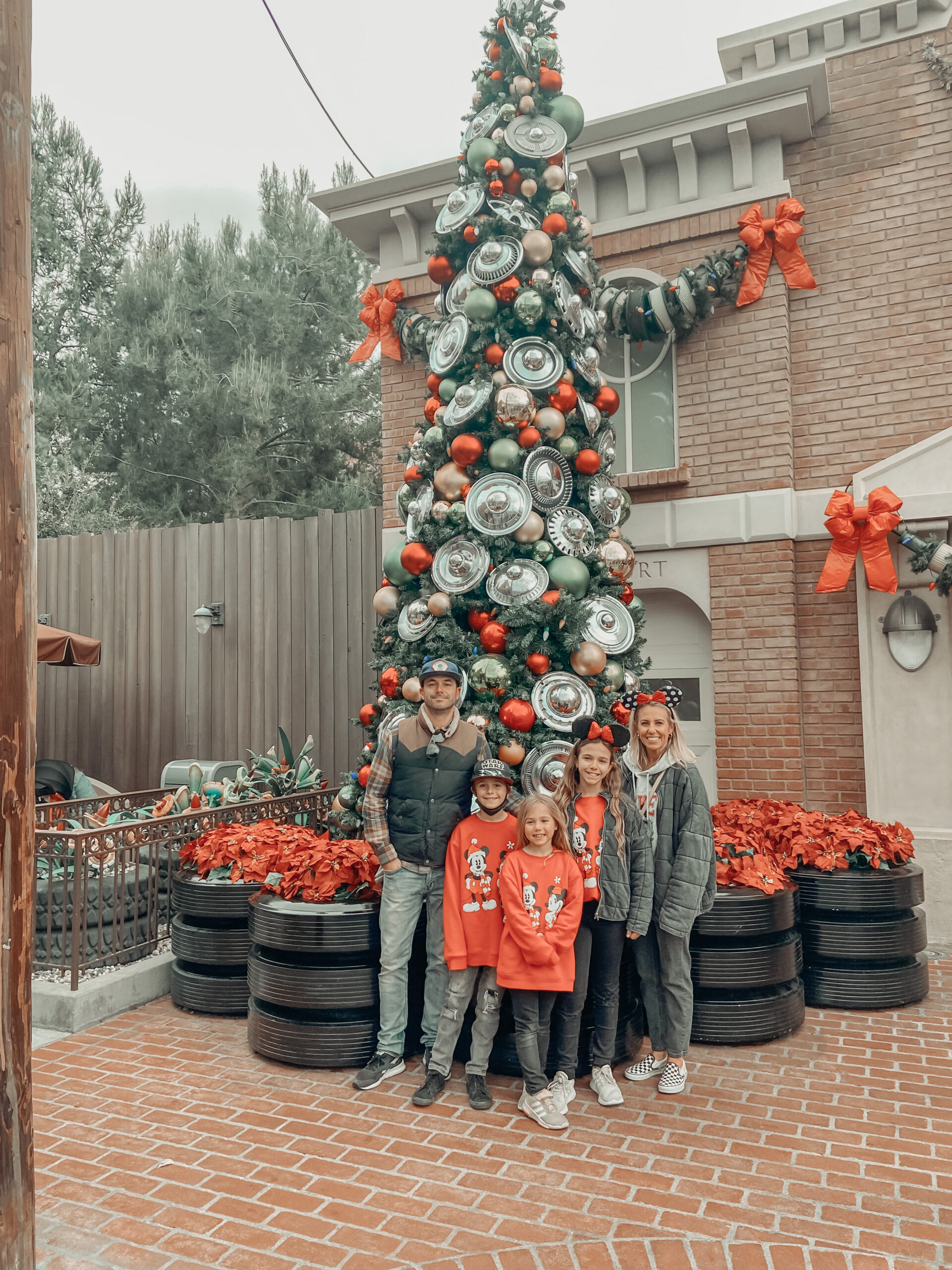 The holidays is our favorite time of year to be at Disneyland with friends and family. Disneyland steps up their game with elaborate holiday decor, lights, and shows. A must see show during the holidays is the Fireworks over the Sleeping Beauty Castle. The castle is transformed into a winter wonderland. The show provides fireworks, music and even real snow! Its truly magical!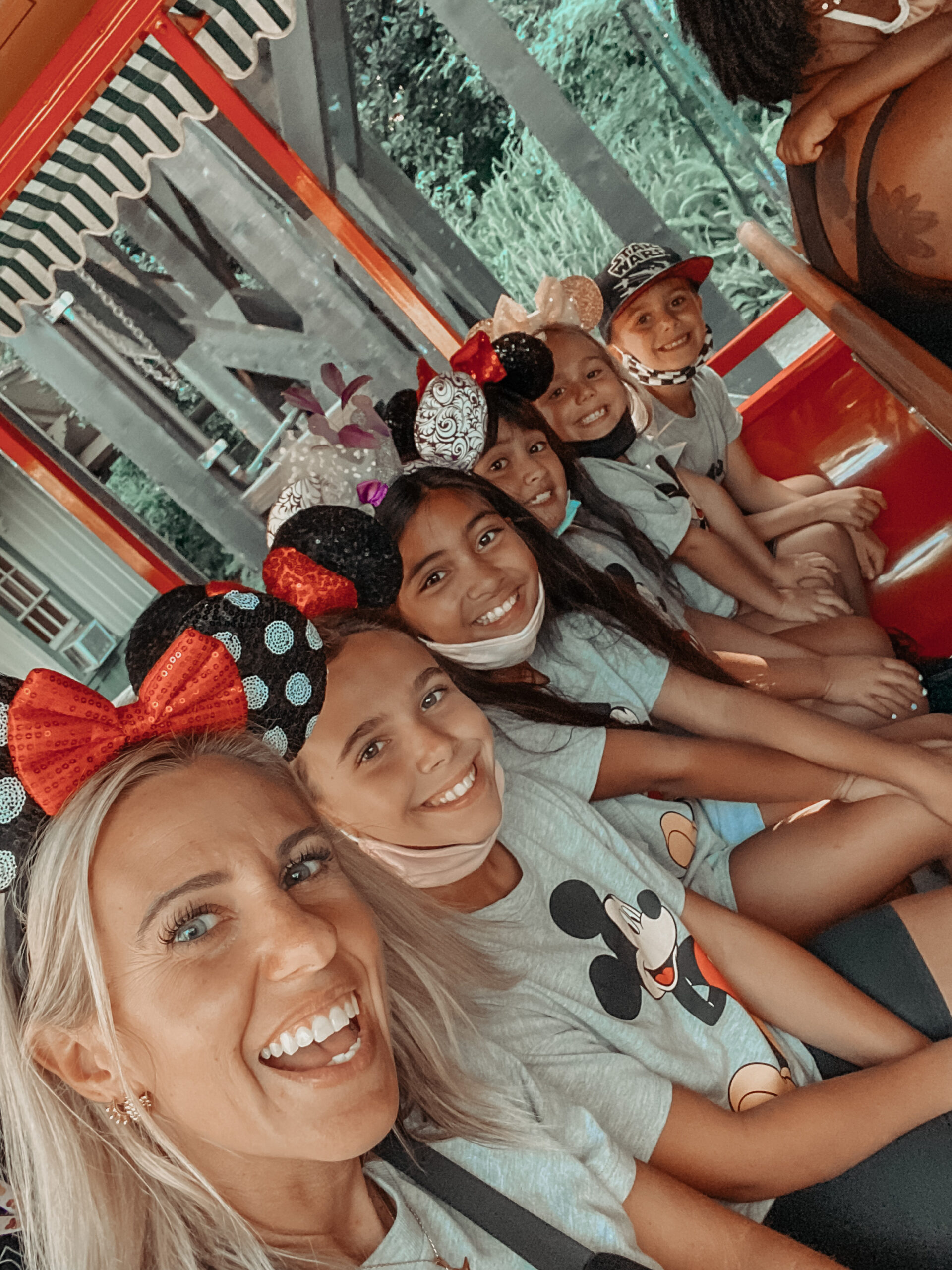 Cordinating outfits for our trip to Disneyland is one of the best part of this experience. I always plan ahead and purchase from Target and Amazon. They have reasonably priced Disney clothing and accessories. Amazon has great mouse ears that are much more affordable then the park and still great quality. These affordable and cute disney outfits are a must for great pictures too!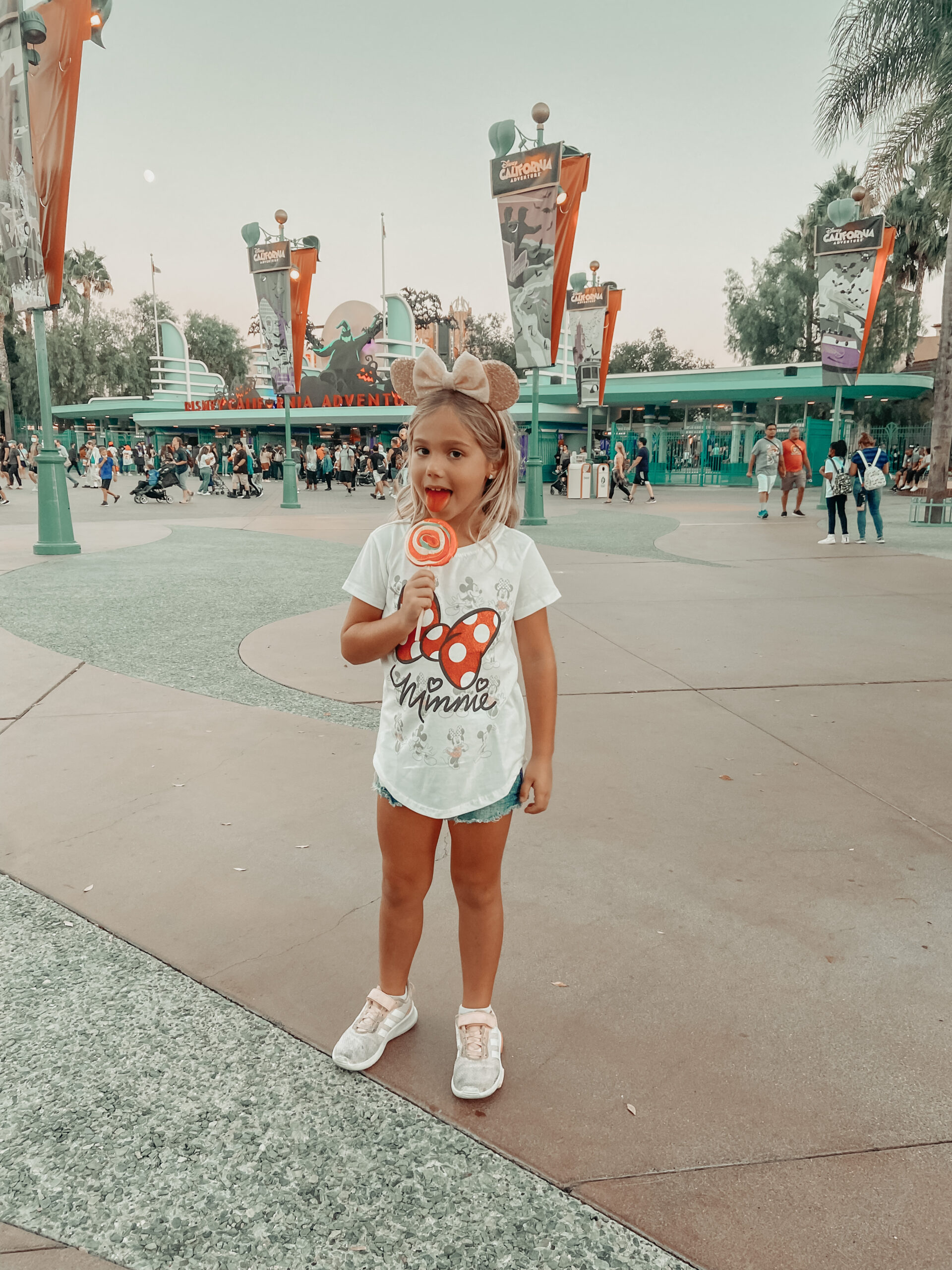 As far as visiting the park you don't need season passes but in my opinion the Magic Key pass is truly the best way to experience Disneyland. Depending on what fits your family needs, Disneyland offers a different pass type you can use all year long. There is the Dream, Believe, and Enchant pass. All have some sort of dining and merchandise discount while you visit the park. This year to visit the resort you have to make a reservation in advance and can only book 2 days at a time. Its super easy to do once you download the Disneyland app.
No matter what type of Disney trip you're planning I can't recommend the HOJO Anaheim hotel enough! We have stayed there twice now and its been amazing both times.
Book your next HOJO Anaheim hotel stay HERE!
And use the codes below to get a discount:
20% off Magic Key code: 1000025935
15% off Corp code: 1000022077