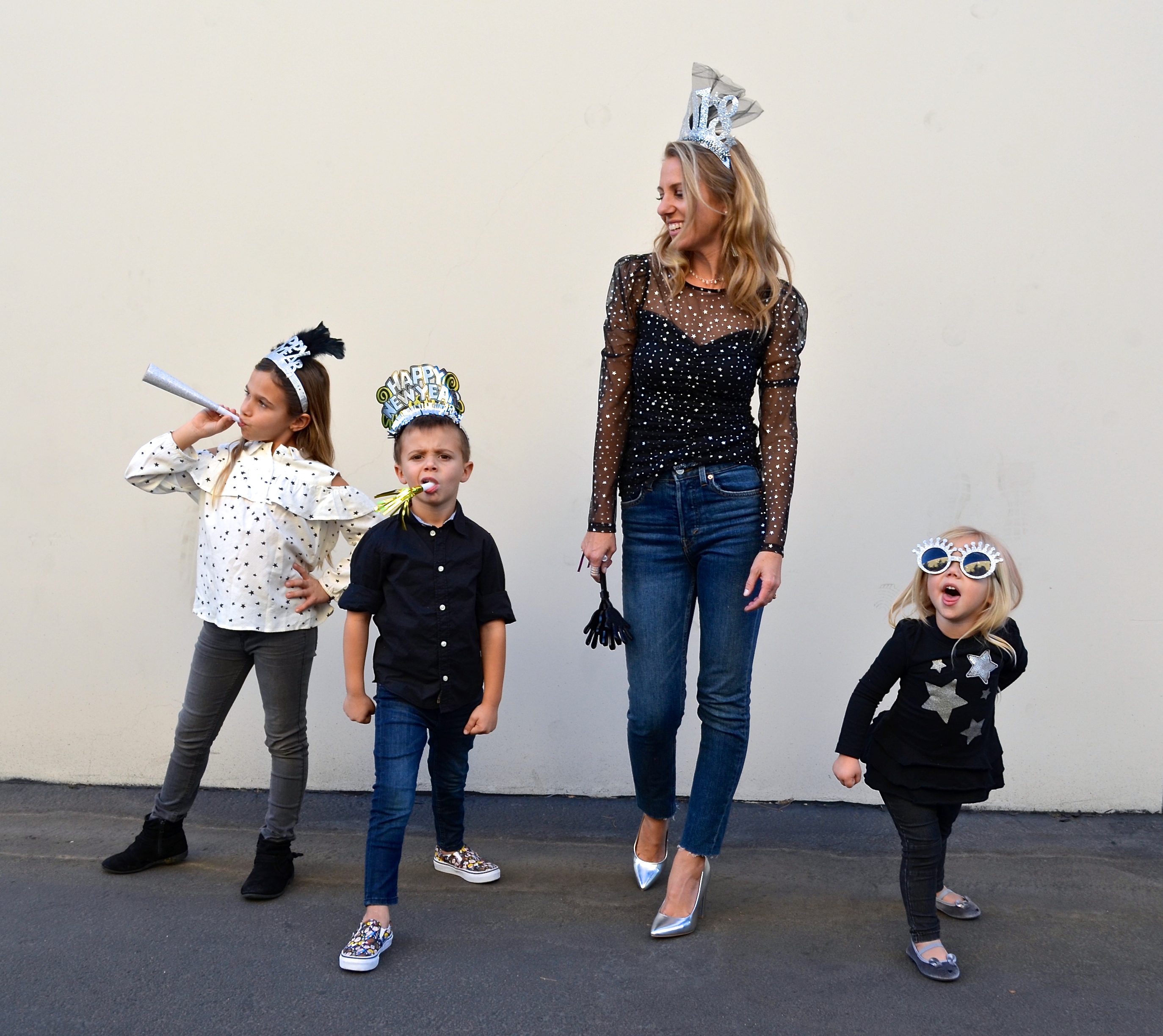 New Years is right around the corner and it's time to start celebrating!!  What are your NYE plans??
Some years I've gone all out with friends at adult only locations but this year I'm thinking of hanging with the kiddos.  They're getting older and they love celebrating every holiday.  I love getting together with other friends that have kids and making it a family event.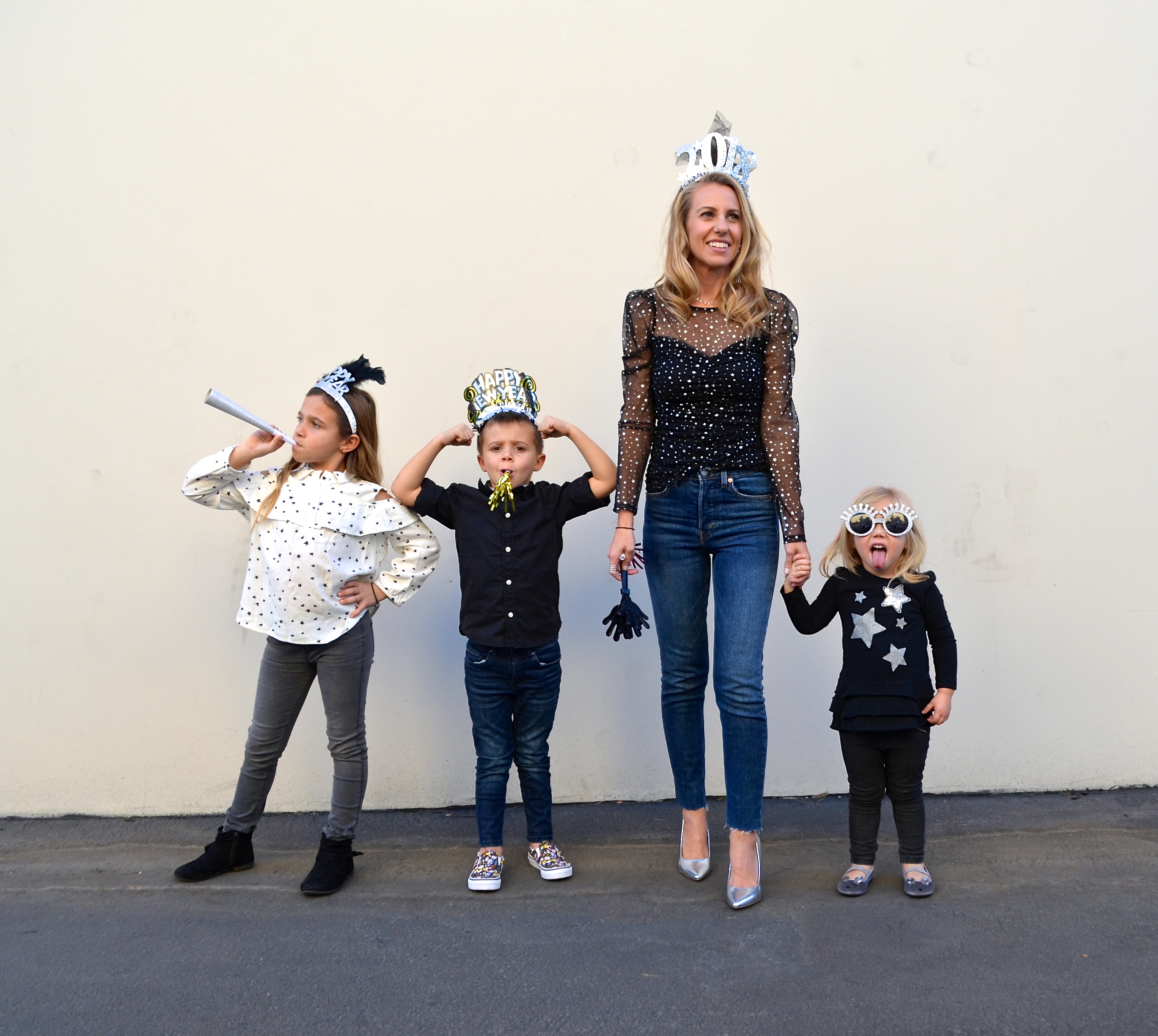 If you're interested in having a fun family affair here are a few tips:
1- Get party supplies:  Kids have so much fun dressing up for the holiday with fun New Years hats, blowers, noisemakers and other party favors.  Not only will it be great for the NYE countdown but they'll love playing with it all night.  Good places to shop for party supplies include Amazon, Dollar Tree, 99cent store, and Party City.
2- Plan activities:  Since the kids will be staying up late they will need fun activities to keep them up and ready to celebrate for the countdown.  Playing fun games, having a photo booth, making kids crafts, singing karaoke or watching a movie.
3- Kid friendly food and drinks.  There's a lot going on with having kids at a party so the last thing you want to worry about is the food.  Kid friendly food like pizza or pasta is my favorite and of course you'll need dessert.  I love doing a make your own ice cream sundae where the kids have fun adding their favorite toppings.  And don't forget sparkling cider for the New Years toast!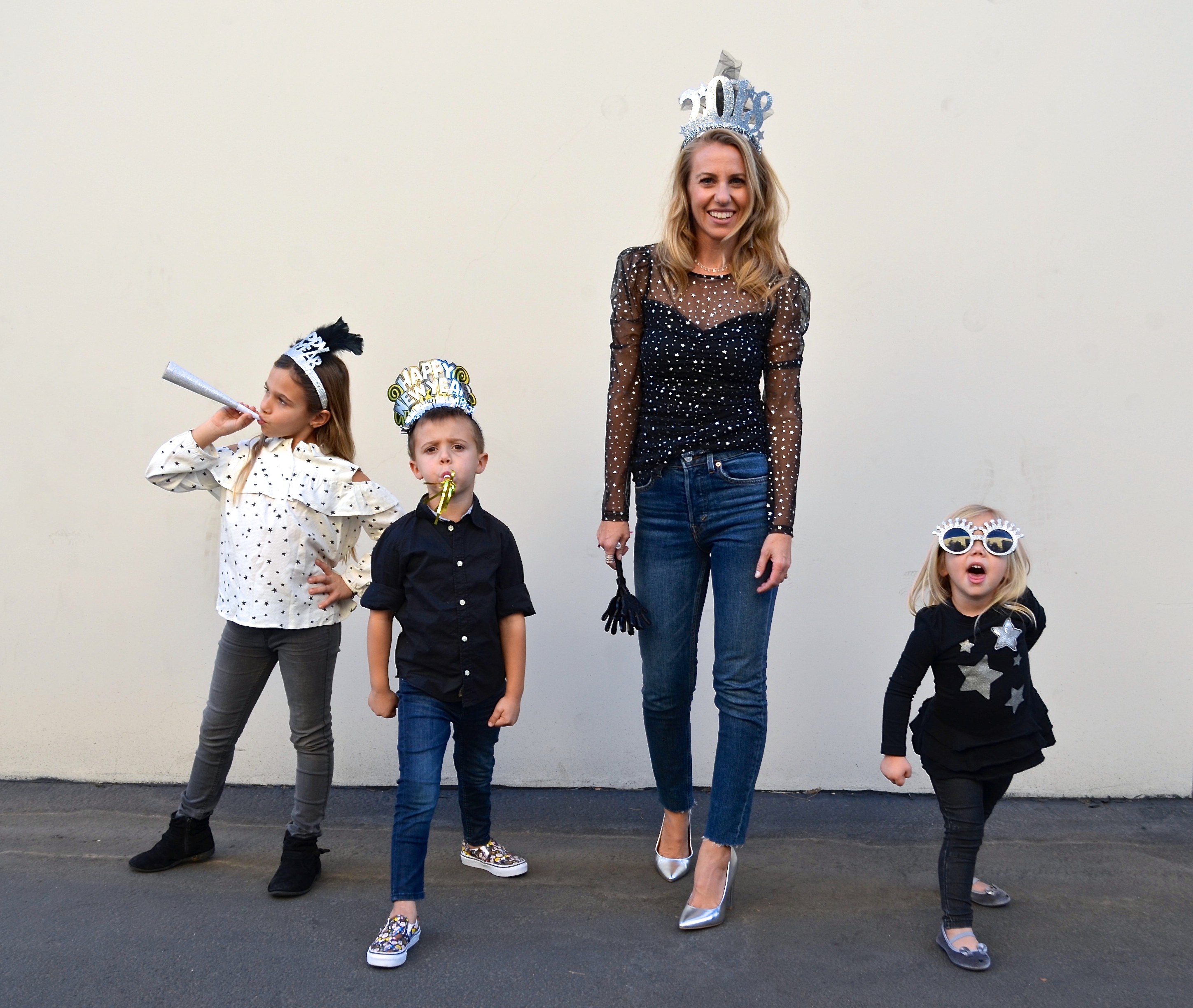 2017 was such an amazing year!  I decided to really put myself out there and start a new journey with my blog.  It's been a ton of work with a lot of highs and lows but completely worth it.  I really do appreciate each and every single person following along.  Thanks so much!!
Here's to another great year!!
SHOP MY NYE LOOK

SHOP THE KIDS STYLE