[fusion_builder_container hundred_percent="no" equal_height_columns="no" hide_on_mobile="small-visibility,medium-visibility,large-visibility" background_position="center center" background_repeat="no-repeat" fade="no" background_parallax="none" enable_mobile="no" parallax_speed="0.3″ video_aspect_ratio="16:9″ video_loop="yes" video_mute="yes" overlay_opacity="0.5″ border_style="solid" padding_top="20px" padding_bottom="20px"][fusion_builder_row][fusion_builder_column type="1_1″ layout="1_1″ spacing="" center_content="no" hover_type="none" link="" min_height="" hide_on_mobile="small-visibility,medium-visibility,large-visibility" class="" id="" background_color="" background_image="" background_position="left top" background_repeat="no-repeat" border_size="0″ border_color="" border_style="solid" border_position="all" padding="" dimension_margin="" animation_type="" animation_direction="left" animation_speed="0.3″ animation_offset="" last="no"][fusion_text]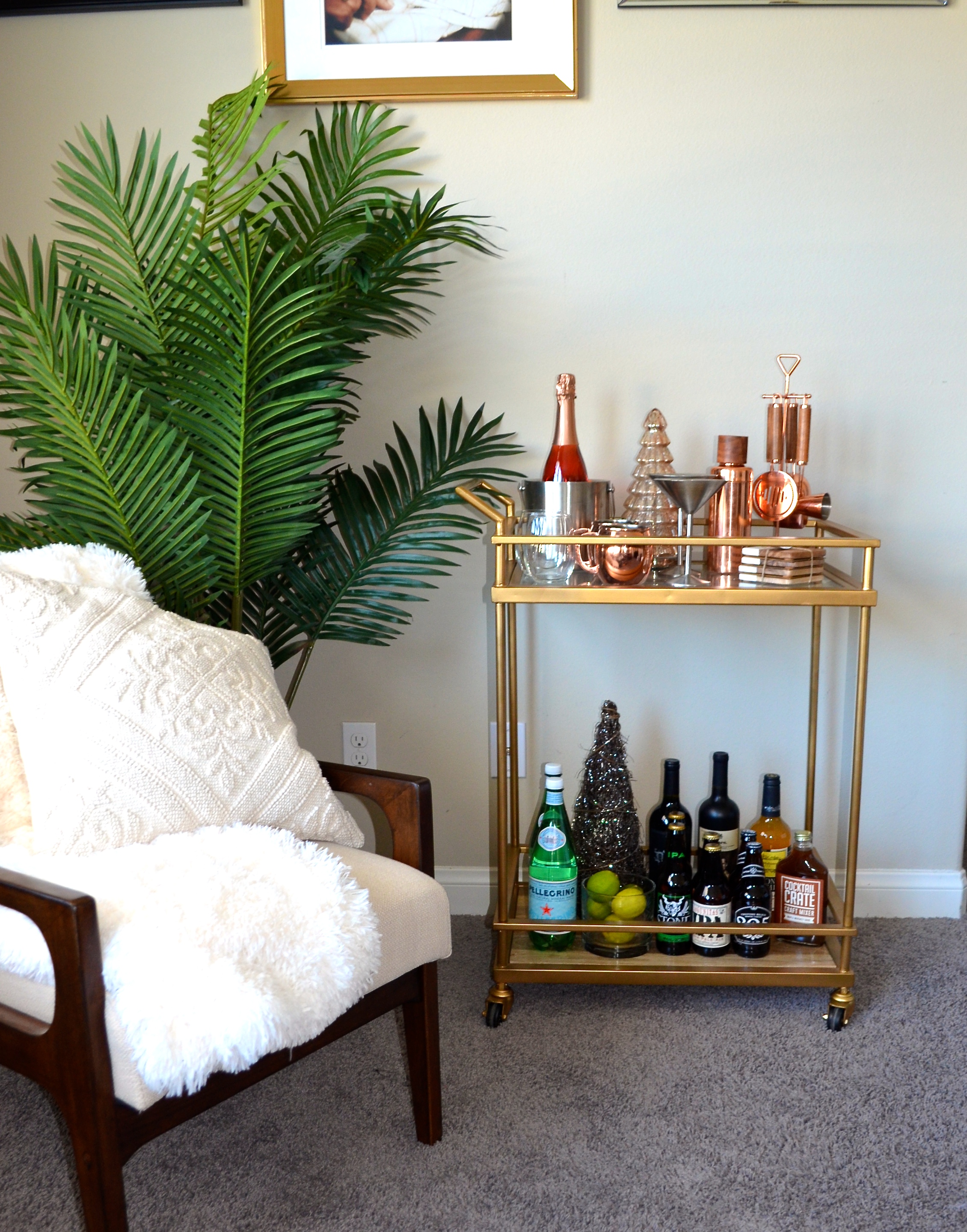 The countdown for the New Year is officially on!!  What is everyone's plans to celebrate?
I love entertaining in my home.  We usually go all out for birthday parties but I also love having small get togethers with friends.  I've always loved the look of a bar cart but wasn't sure if I would actually use it.  I finally decided to make the purchase and I'm so glad I did.  I love how it looks set up in my dining room and I've had so much fun styling it.  We also got good use out of it during the holiday season and the kids loved pushing it around and playing with it.
The fun thing about a bar cart is you can set up it for all different occasions.  All you need to do is swap out some of the accessories or decorations to fit the holiday or event your using it for.  Here I have it set up with bar essentials to make perfect cocktail drinks for NYE and I added a couple winter decorations for the season.  I'm already excited to start decorating it for my Valentine's party.
Although I love a good glass of red wine I think it's fun to have a signature drink at any party or event your hosting.  You can use your bar cart to serve your drink of choice and really have fun with it.  For Christmas we had fun making a holiday mule and of course a non alcoholic version for the kids!  What are some of your favorite drinks?
I hope everyone has a FUN time celebrating the New Year!  Below I've linked my bar cart as well as my bar essentials.
Happy New Year!!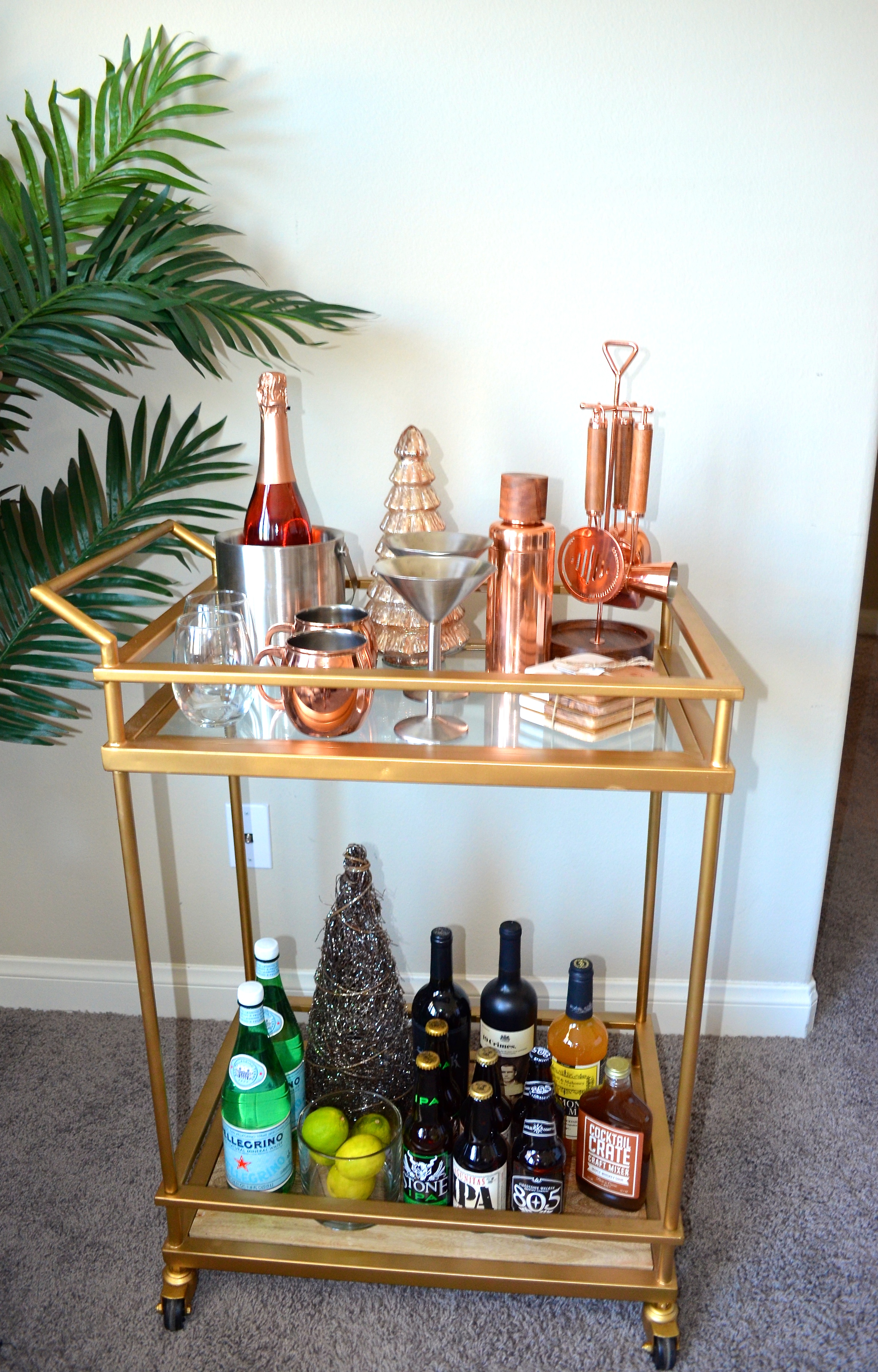 [/fusion_text][fusion_text]
BAR CART ESSENTIALS

[/fusion_text][/fusion_builder_column][/fusion_builder_row][/fusion_builder_container]