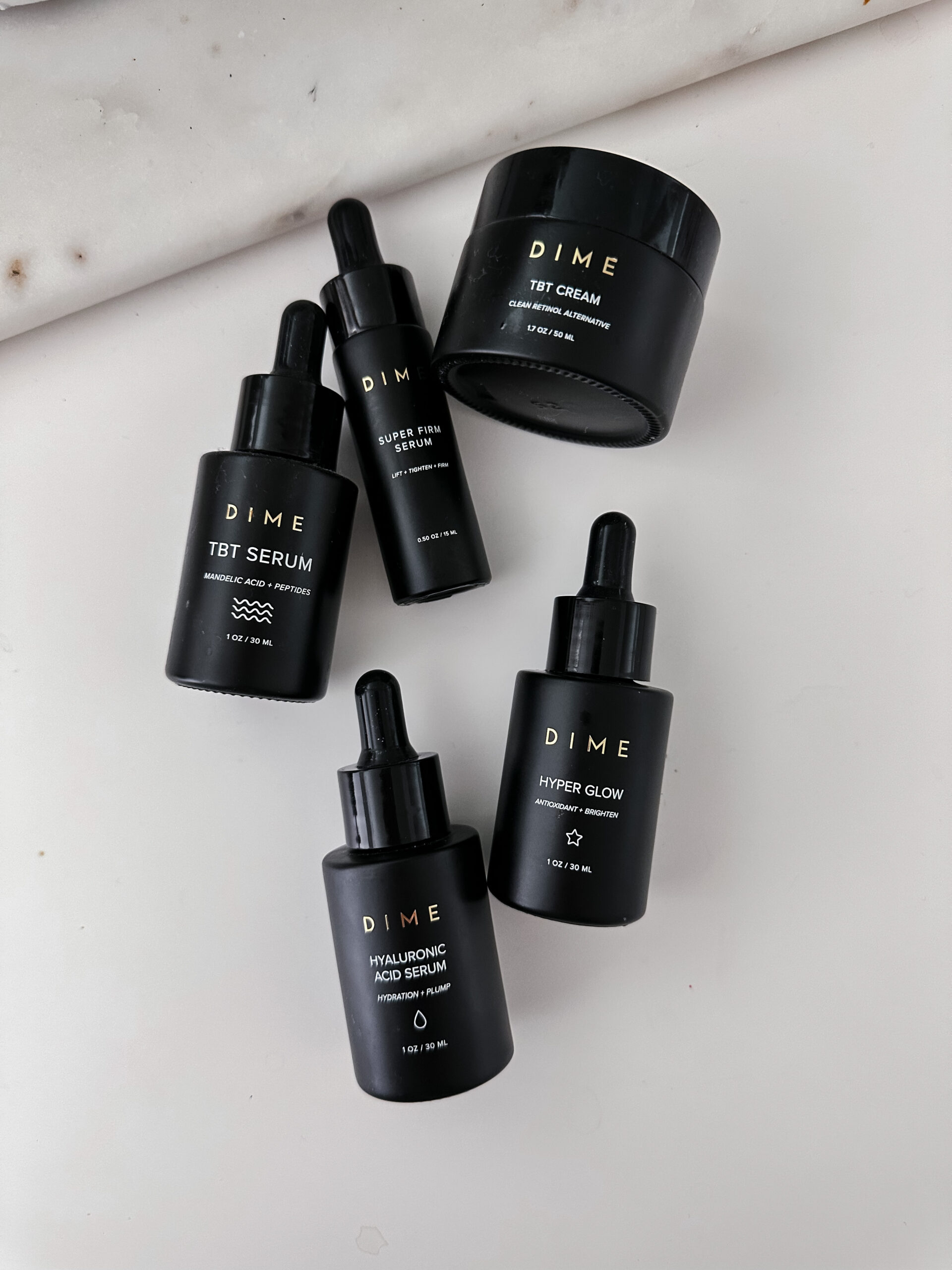 I have been obsessed with Dime beauty products for a while now. If you haven't heard of them, they are a clean + sustainable beauty brand for women of all ages. Their products are not only affordable but they really work! Here are some of my top pick from Dime beauty that I use daily and highly recommend for beautiful, healthy and glowing skin.
For 20% off use code JACLYN20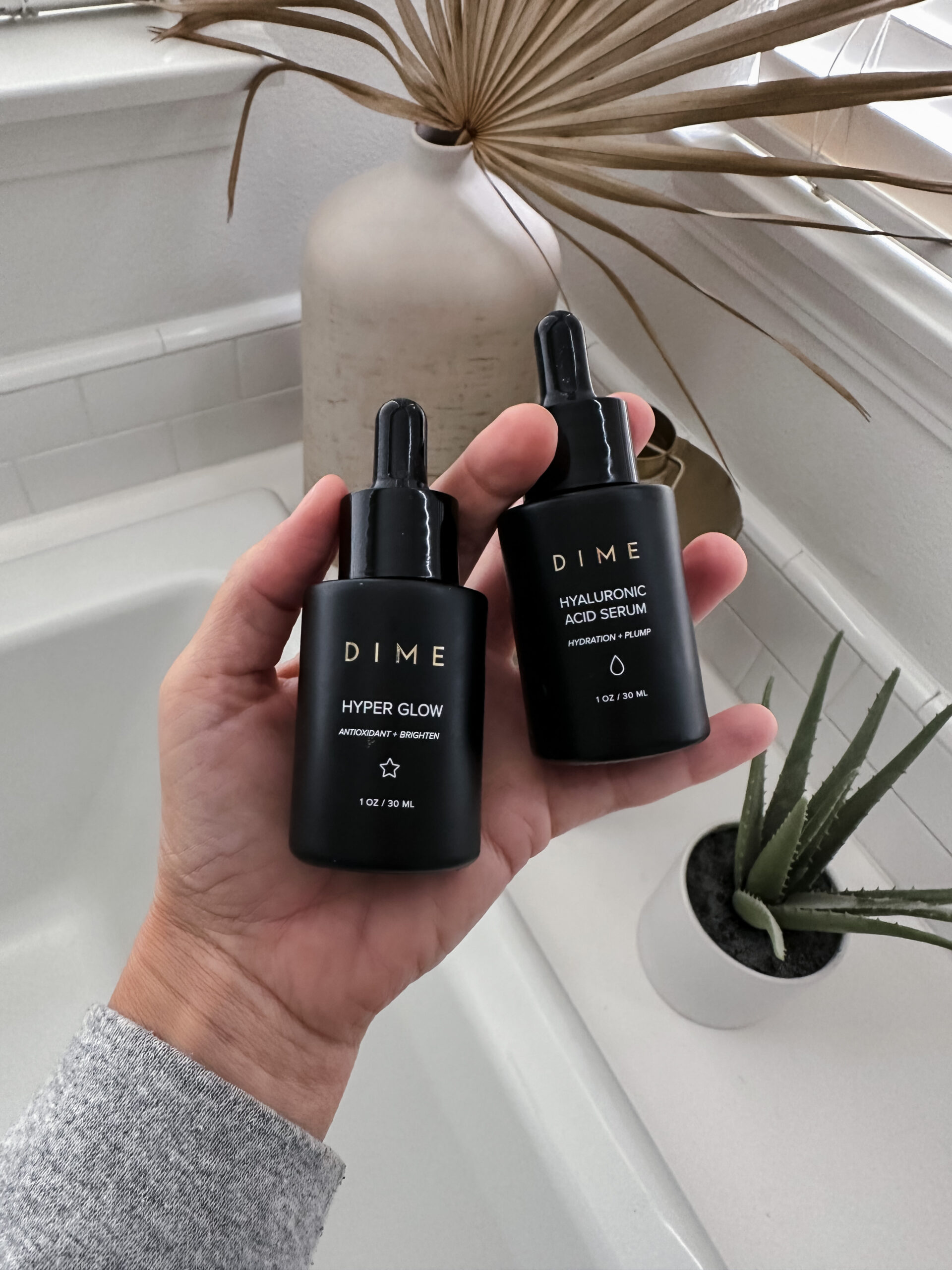 My absolute favorite serum combo is the hyper glow + hyaluronic acid serum. I use this combo every morning and it is a total game changer for my skin. The hyaluronic acid serum assists in plumping the skin by maximizing hydration from your moisturizer. It also helps boost the performace of other facial products, like the hyper glow. The hyper glow gives your skin a dewy glow and helps brighten with vitamin C. Filled with antioxidates, it defends against free radicals and when use daily, it helps against age spots and improves elasticity. This is my holy grail combo and a must try.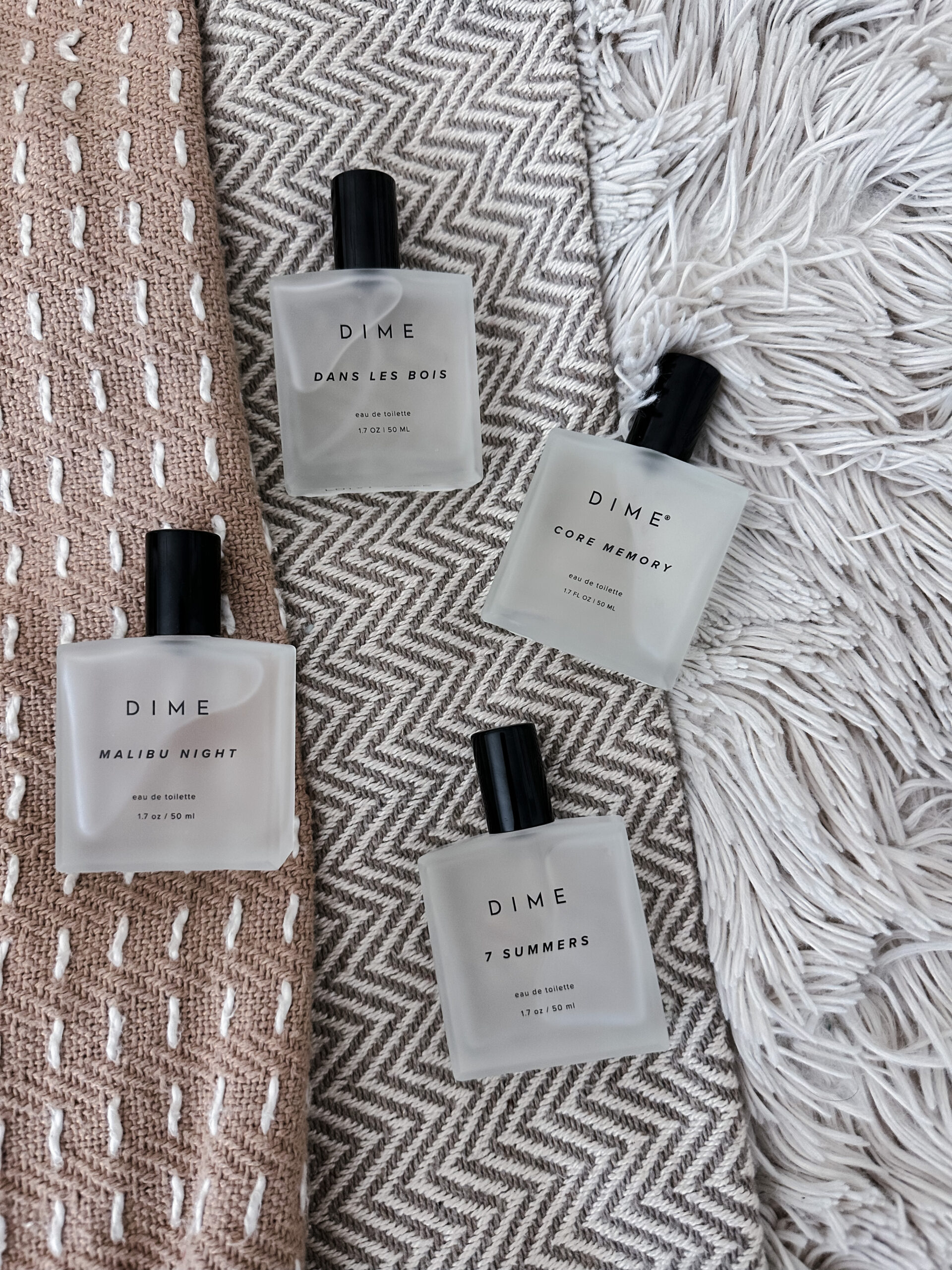 I've been a long time fan of Dime fragrances. I love the quality of these fragrances plus they are clean + hypoallergenic. My top four scents include Malibu Night, Core Memory, Dans Les Bois and 7 Summers. My #1 pick is the 7 Summers. It has a warm cream scent with a touch of vanilla lavender. A great way to try them all is to get a sampler pack and then choose your favorite. These fragrances have a beautiful mist with lasting power that you will love.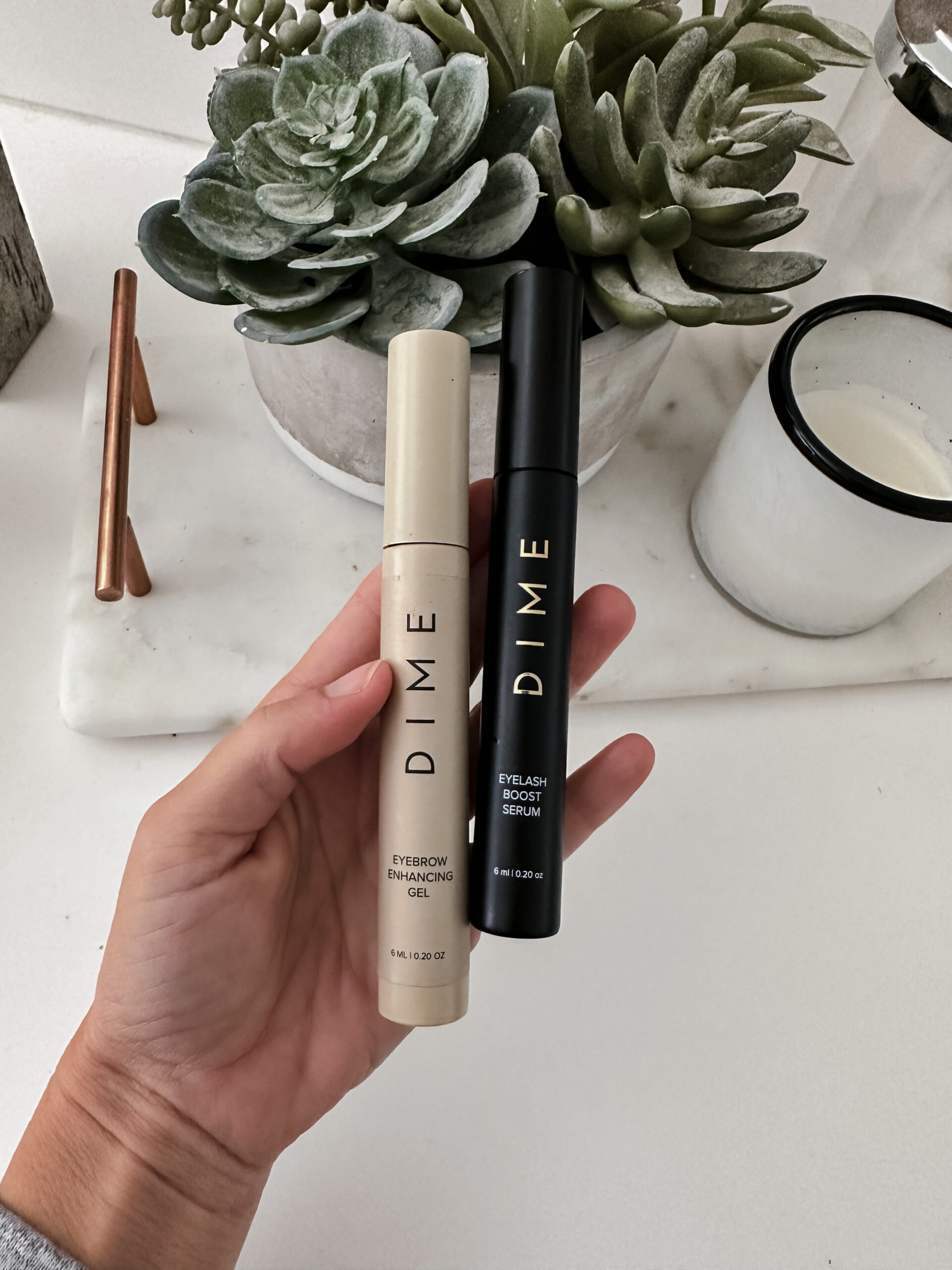 If you are looking to grow your lashes and brows then Dime has a boost bundle available that has helped grow my lashes and brows. The eyelash boost serum and eyebrow enhancing gel contain peptides and amino acids that will promote stronger + thicker looking brows and eyelashes. These products are super gentle and clean and won't irritate your eyes.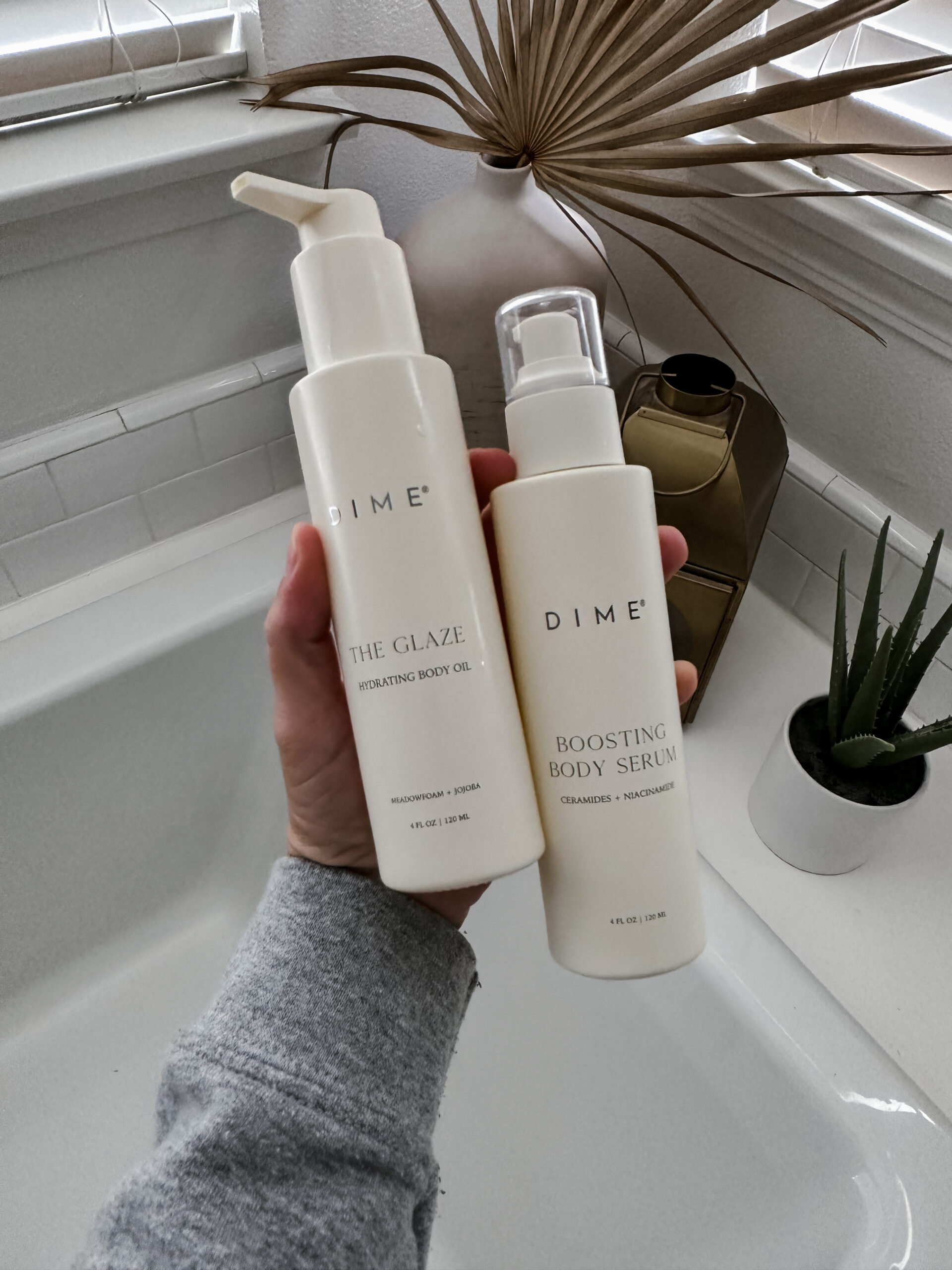 Recently Dime has been adding items to their bodycare line and I'm obsessed. The glaze is definitely my favorite as it's hydrating and gives you a nice glow. The oil soaks in so you don't feel oily or greasy when wearing it. I love putting it on after I shower. The boosting body serum is like a face serum but for your body. It contains ceramides to strengthen the skin barrier and fight premature signs of aging. This duo is a must have for smooth radiant skin.
What Dime products are you excited to try? All of my favorite Dime products are available HERE. For extra savings use code JACLYN20 for 20% off. Happy Shopping!