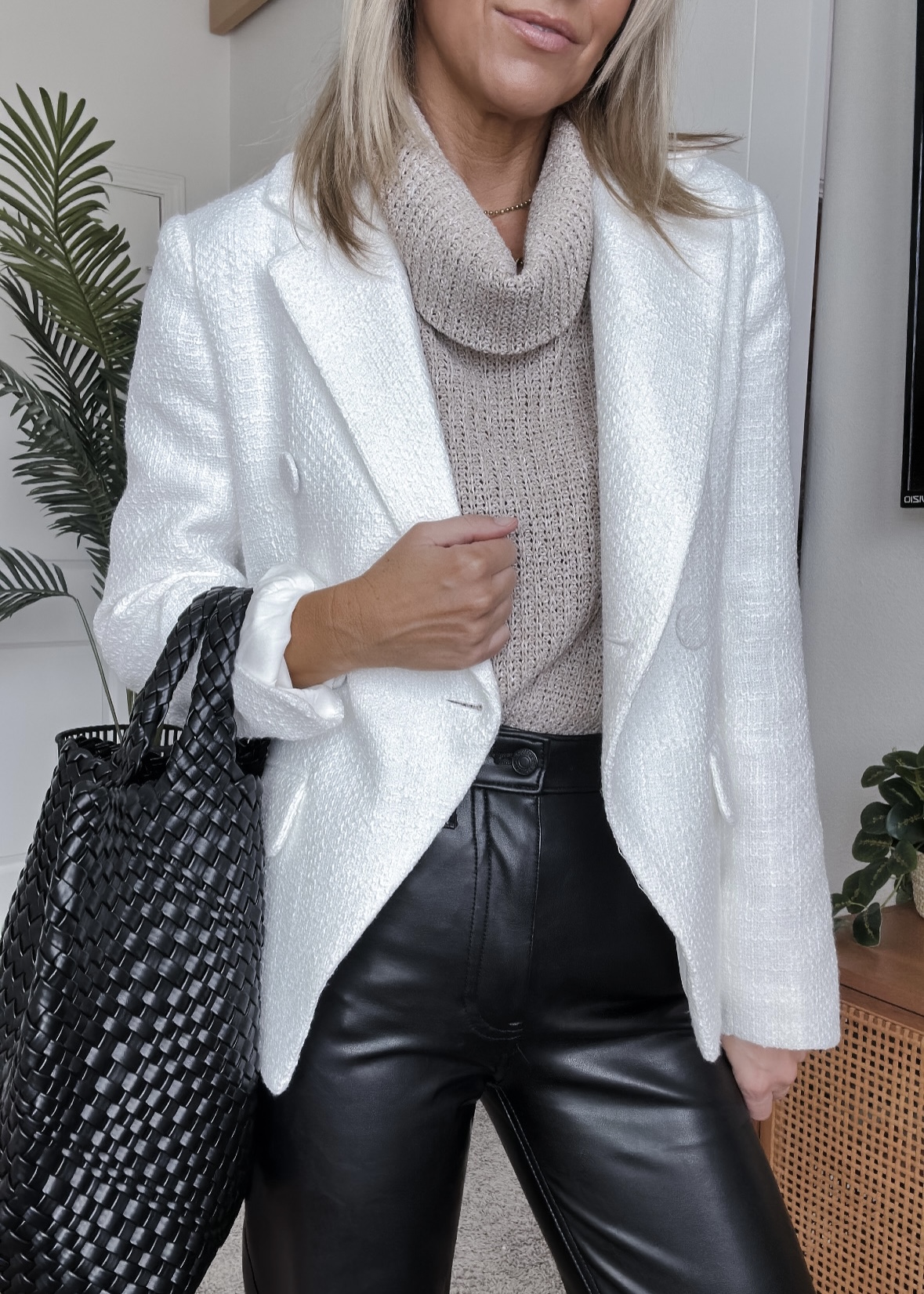 The Boucle blazer is a must have for spring and a closet staple. It can effortlessly fit into your wardrobe and I'm showing several ways to wear it. From a casual day of running errands to a guest at a wedding it is such a chic and classic piece. The texture and quality on this blazer is AMAZING and Boucle is such a big trend at the moment. Right now get 20% off Thursday + Friday only with my code JACLYN20. Click HERE to shop.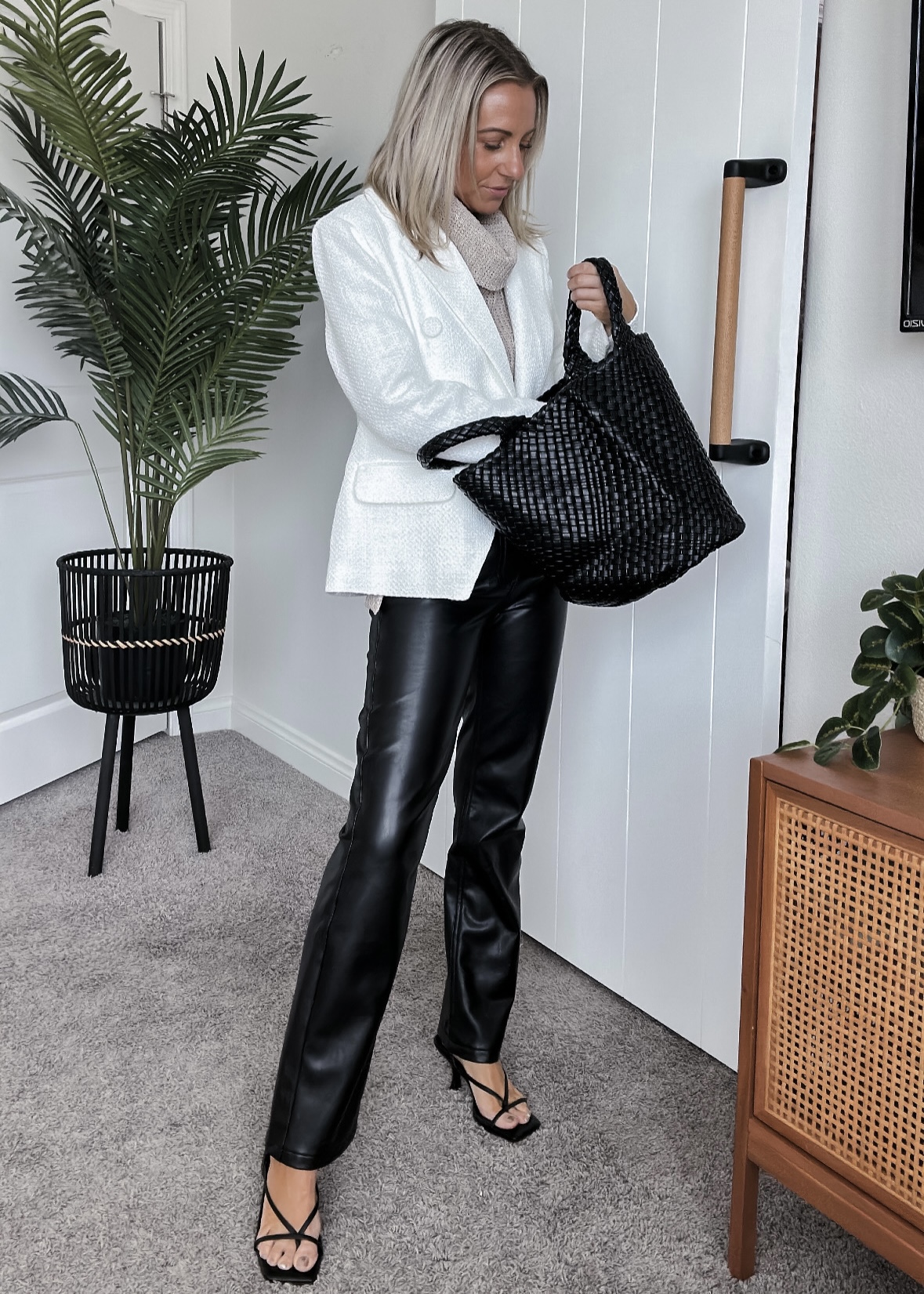 A chic way to style a Boucle blazer is by pairing it with some leather pants and a roll neck top. I love the black and white contrast and how polished this outfit looks. It's perfect for work or the office.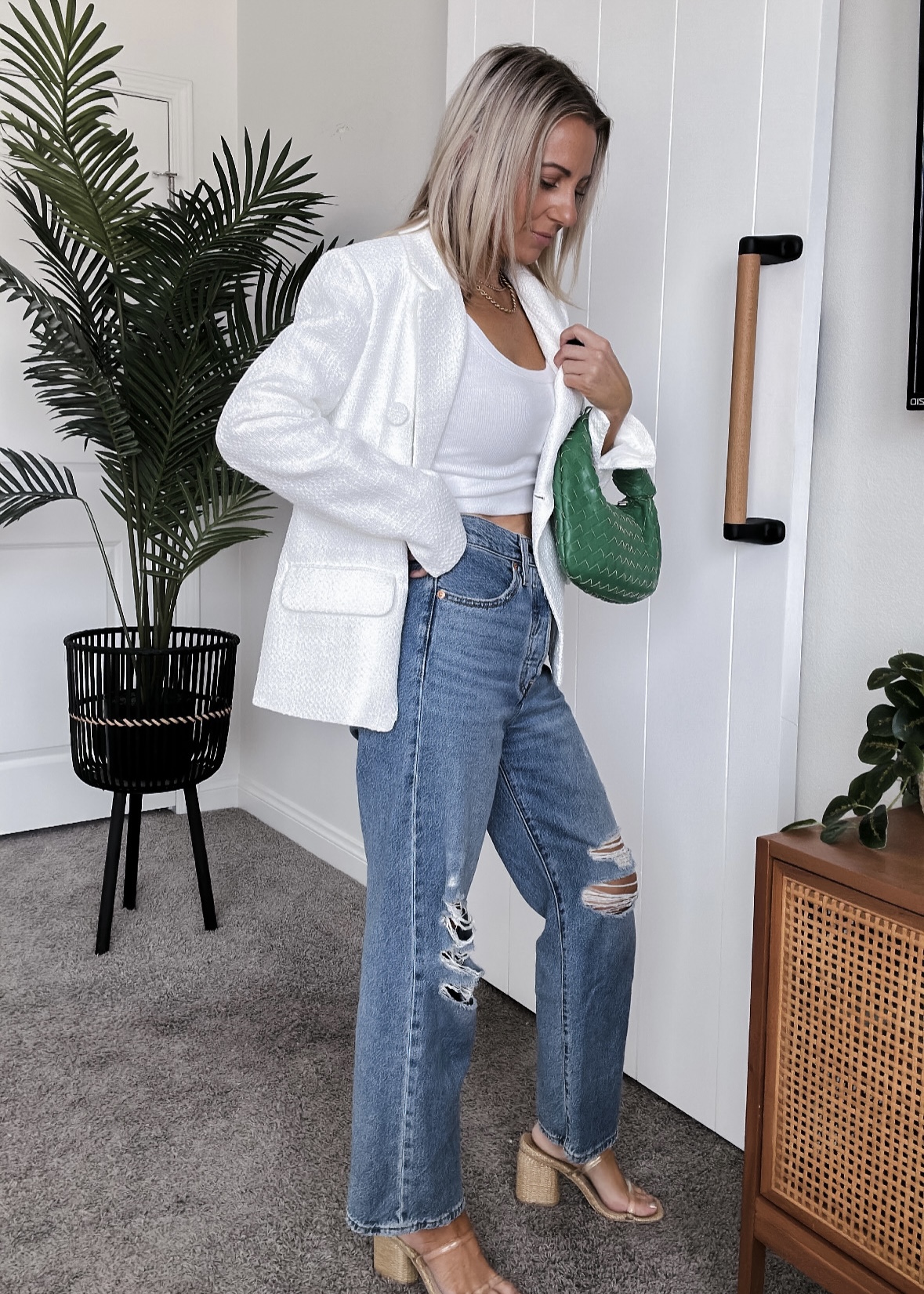 One of my favorite ways to style the Boucle blazer is with high waisted jeans and some cute heels. This look is super easy to put together with some closet basics. Adding the blazer finishes the look and gives off a cool + trendy vibe. I wore this outfit to lunch with the girls and I loved how the blazer never felt too hot or heavy.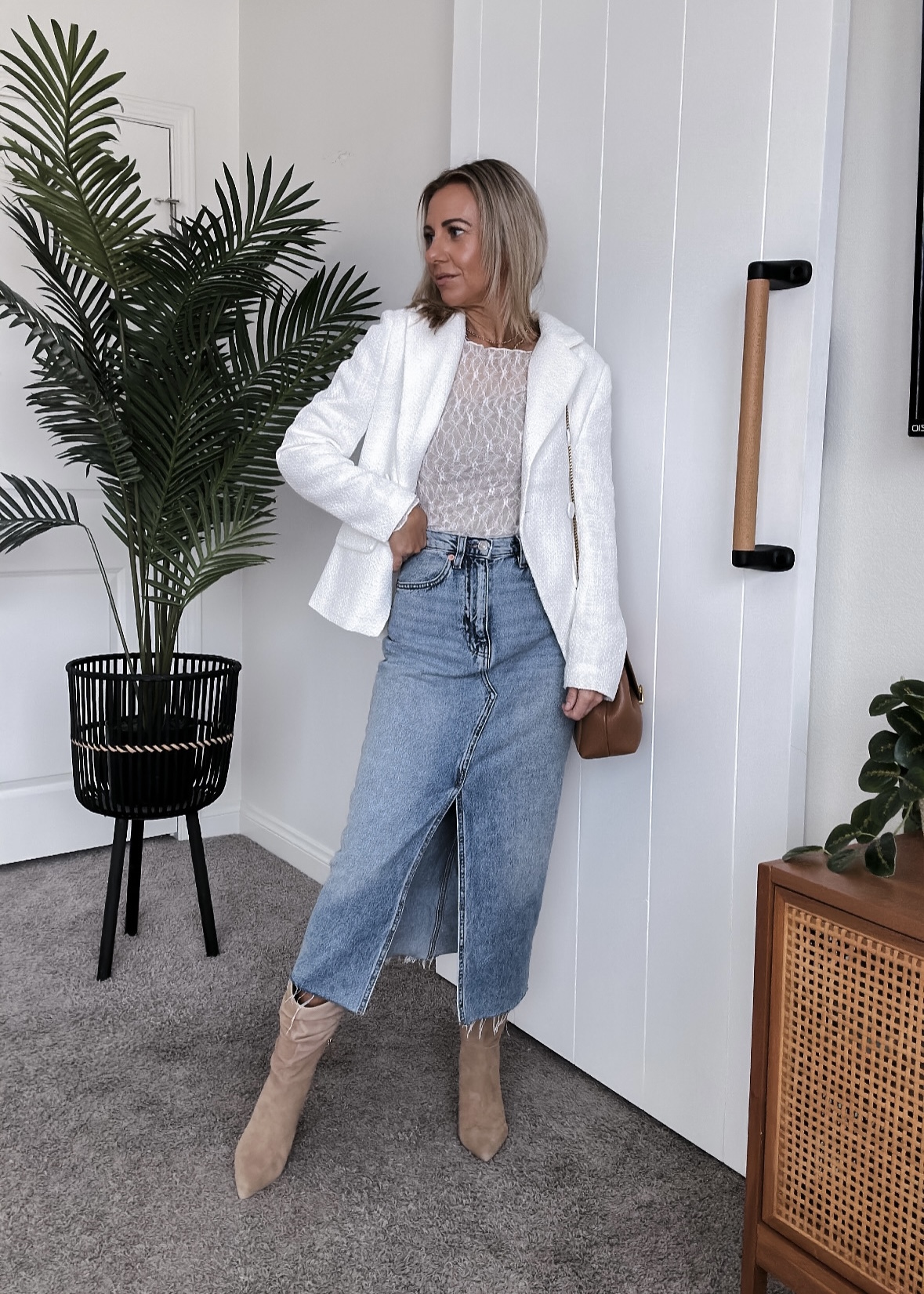 If you want to ditch the jeans then opt for a maxi denim skirt with the Boucle blazer. Just add neutral colored boots for a classy spring look that is great for an outdoor brunch date and perfect for cooler weather.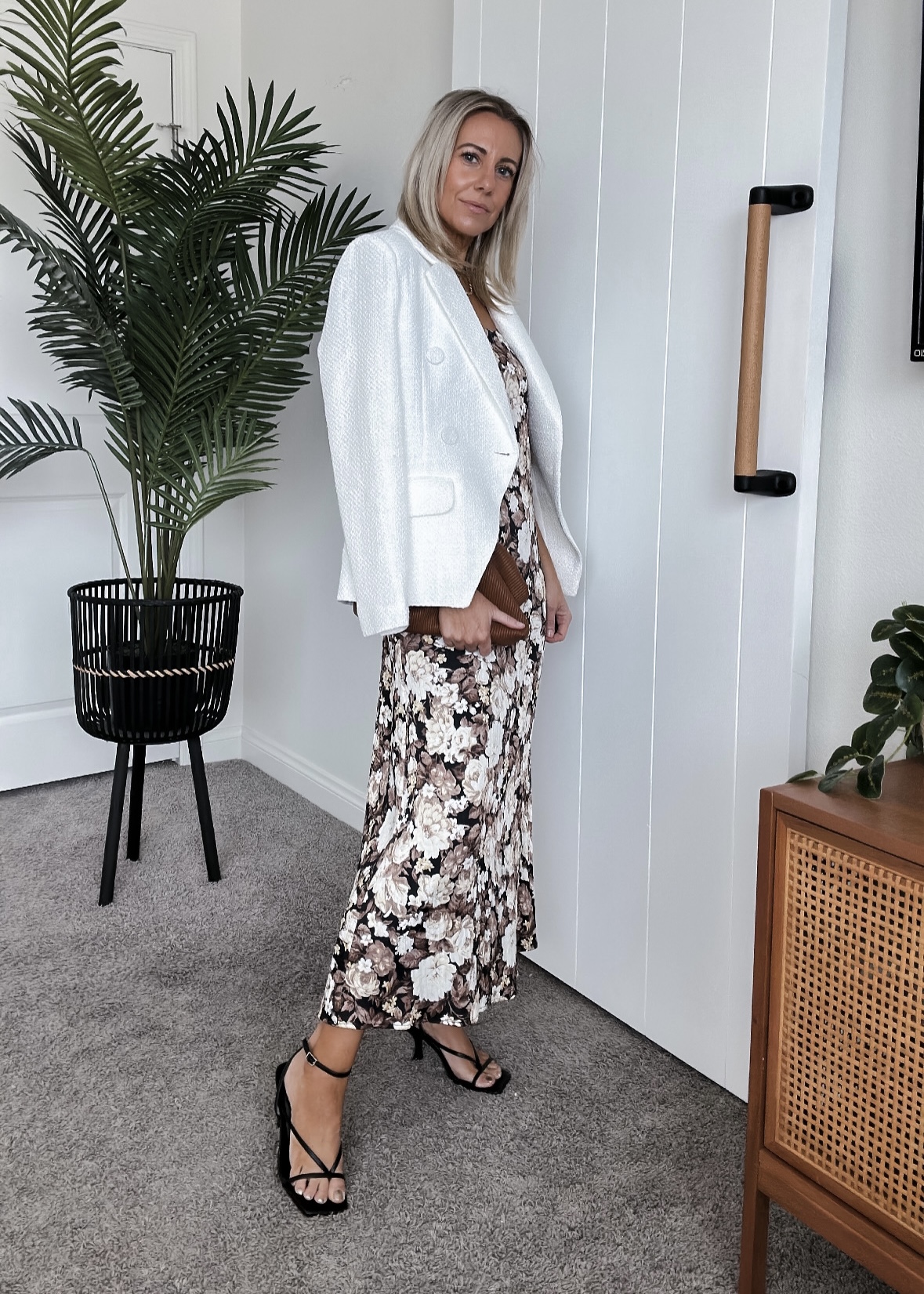 If you are planning to attend a wedding or cocktail party then the Boucle blazer can create a classic + elegant look for the occasion. Here I'm wearing a satin dress and I added the blazer for some added warmth and style.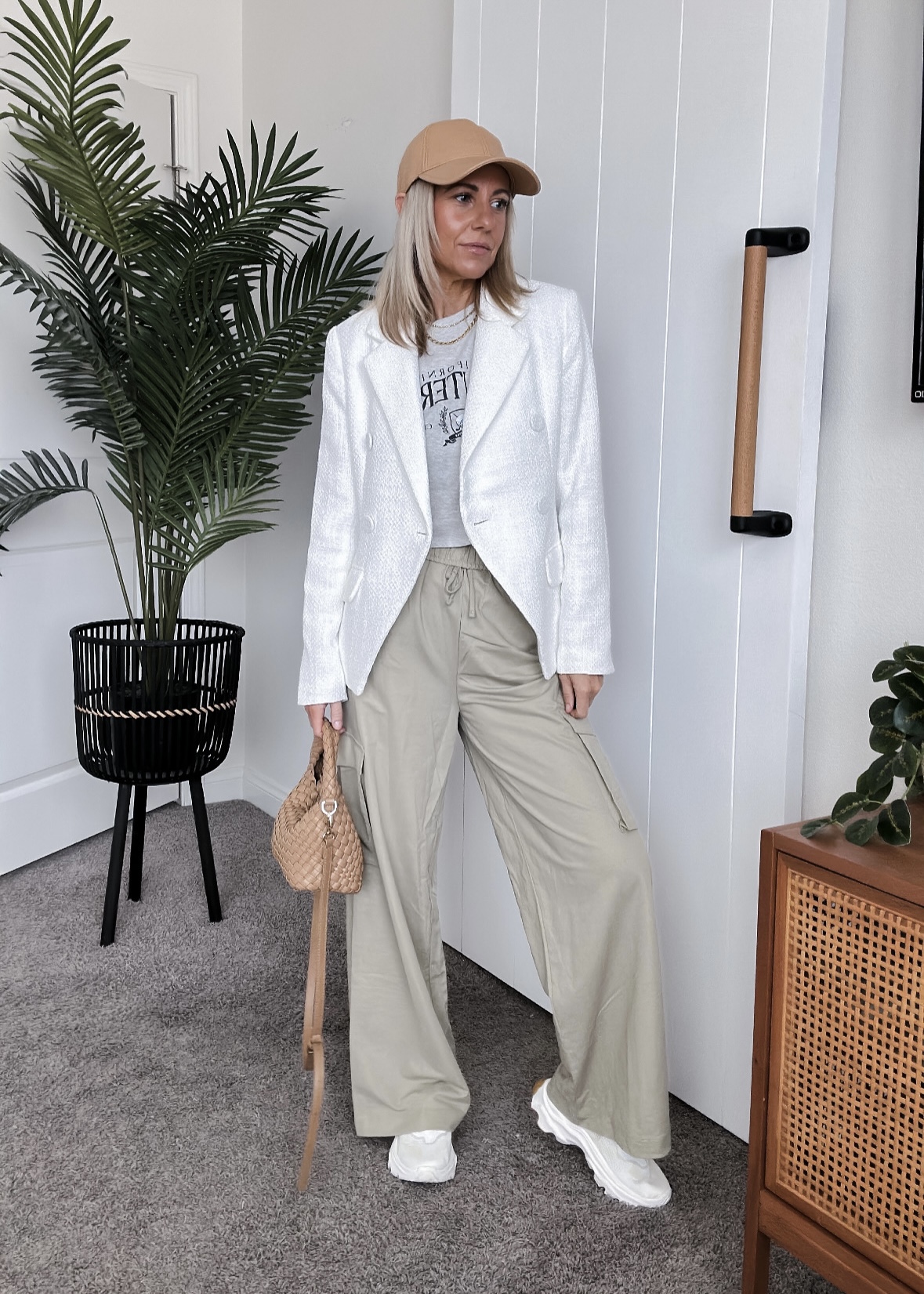 The Boucle blazer is so versatile and can easily be worn with casual outfits as well. Here I'm wearing the blazer with lounge cargo pants and sneakers. This is a great outfit to grab coffee and run errands while staying stylish and comfortable.
Which look is your favorite? I highly recommend checking out this IT blazer to add to all your spring looks. Don't forget you can get 20% off Thursday + Friday only with my code JACLYN20. Click HERE to shop! XO