I've always had a love-hate relationship with nail polish.  I love the look of freshly painted nails but with my lifestyle I rarely have time to go and get my nails done or it takes forever at home.  You take the time to prep your nails, put a base coat, polish, a top coat and then your polish start chipping off within a day or two. Every time I do go out and get a nice mani-pedi the same thing happens and it seems like a waste.  I find myself always bringing my own polish color to the salon so I can do my own touch ups when the paints starts chipping off.
When the gel nails became popular I decided to give it a try but because I have very weak and breakable nails it only made things worse.  Oh and getting a gel manicure done consistently REALLY can get expensive!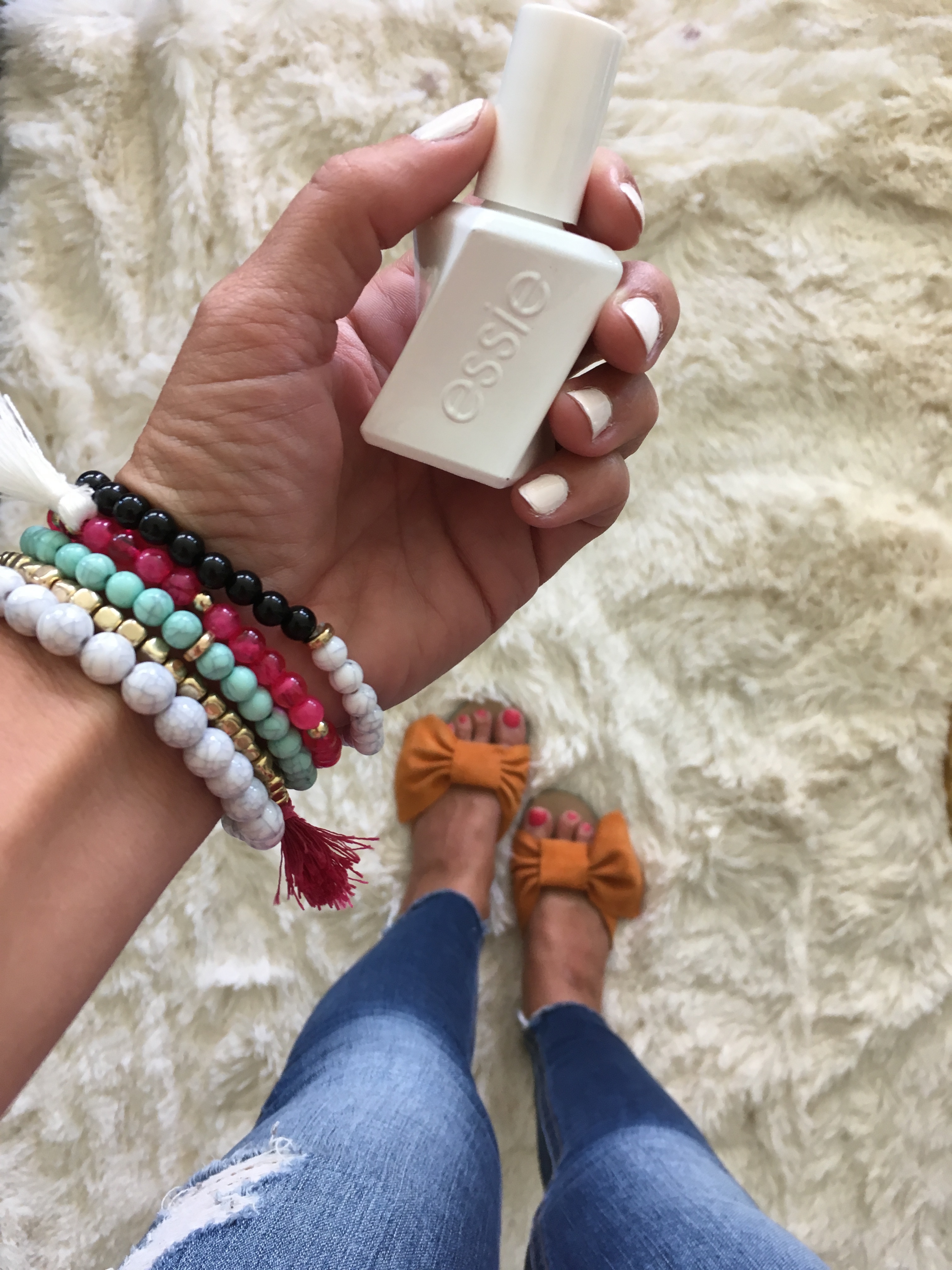 Well I have found something that has the best of both worlds!!  It's Essie Gel Couture Polish.  It's like a traditional nail polish with only two steps so you can do it at home. I'm a pretty busy Mom running around with the kids, making lunches and doing dishes and this color lasted a full week.  With touch ups it can last even longer.
You can either buy it together as a 2 piece set or you can buy each color individually.  I'm really into white clean nails right now so I selected the color called "Preshow Jitters".  It's a bright white with a light pink tint and I'm wearing it in these pictures.  While I was at Target I also picked up the Essie Gel Setter which is the next thing I want to try.  It's supposed to go on top of your regular polish and turn it into more of a gel.  I'll let you know once I try it out but for now I'm going to be rocking my new Essie Gel Couture nails all over town!
Save