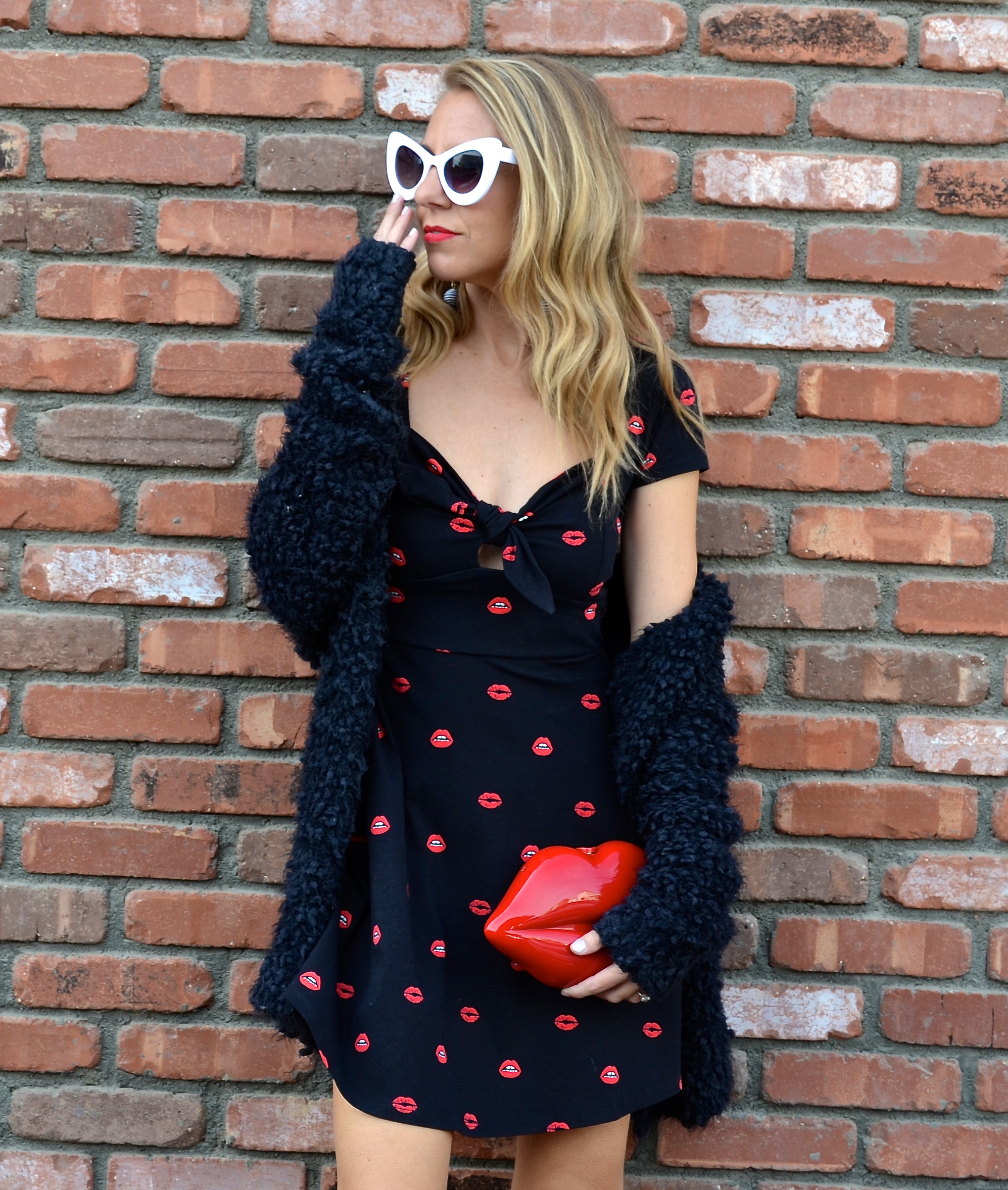 Valentine's is one of my favorite holidays and I love getting fun and festive with it!!  Valentine's is all about happiness and appreciating friends and family or those that are dear to you.  Bring on the LOVE!!
There are lots of ways to make your look festive whether it's adding a small heart bag to your outfit or wearing a fun lips dress like this one.  You can go as little or as crazy as you like as long as you're having fun with it.
This fun and flirty dress is perfect for hanging out with girlfriends or just having fun with the Valentine's theme.  I added my cozy sweater since it's still chilly out and my fun white cat eye sunnies.  I picked up this cute lips clutch a couple years ago from Amazon but it's still available and under $20.  It's a cool clutch that you can use year round to add a little fun to your outfit.  It's a perfect date night addition!
What do you like to wear for Valentine's?
Below I've linked this Valentine's look as well as a few other fun looks and accessories to get you in the Valentine's spirit!!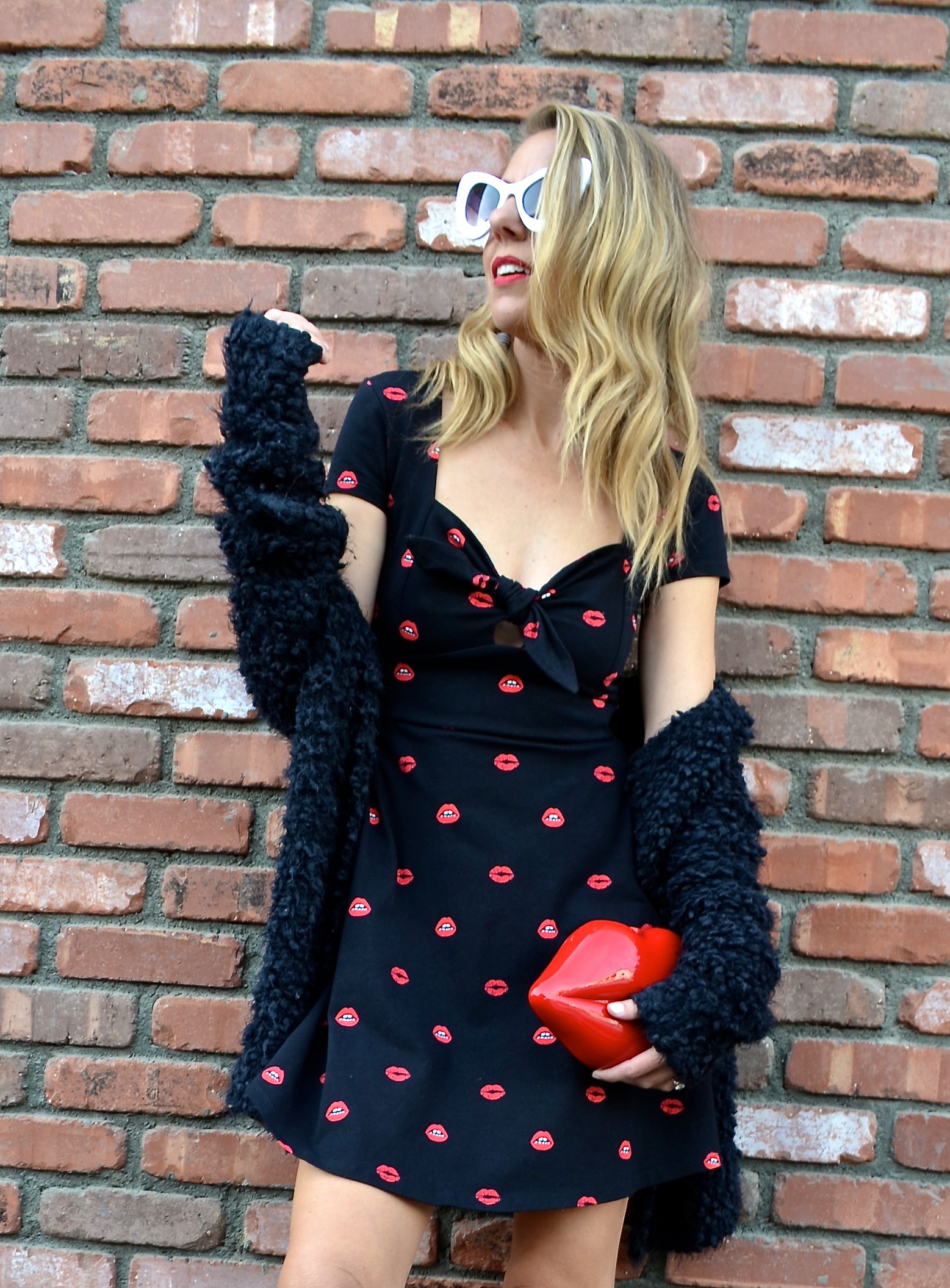 SHOP MY OUTFIT

FUN VALENTINE'S STYLE