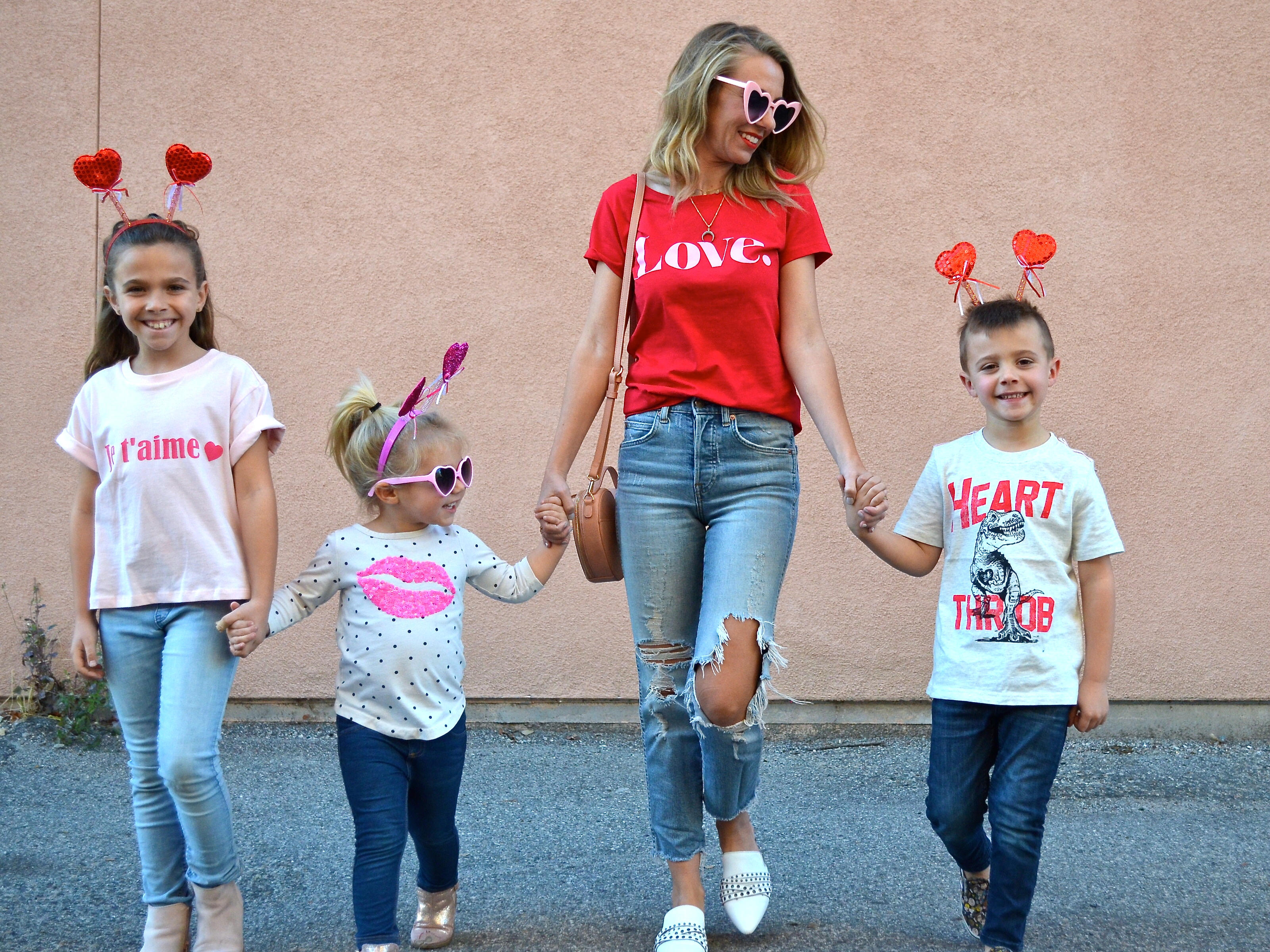 Valentine's day is almost 2 weeks away and it's time to get in the spirit of the holiday!  I love that Valentine's Day is a time to celebrate the one's you love and those that really make you happy.  Whether it's a good friend, a close family member, a significant other or your children it's a time to show them how much you love and appreciate them.
One way that I enjoy getting in the spirit of the holiday is by dressing in tradition Valentine's colors and wearing fun themed graphic tees.  And this is something you can do with the whole family!  The kids have fun joining in on the festivities by getting their Valentine's cards ready for school, making fun Valentine's crafts, decorating the house and wearing fun themed tees.
I found my cute LOVE top from Urban Outfitters but there are tons of great options at other retailers as well.  There are also lots of cute accessories you can add to your tees like a fun heart purse. cute headbands, or fun sunglasses.
Below I've linked my favorite graphic tees for the whole family as well as some of my favorite Valentine's accessories.  Do you like dressing up for Valentine's day?  What's your favorite outfit to wear?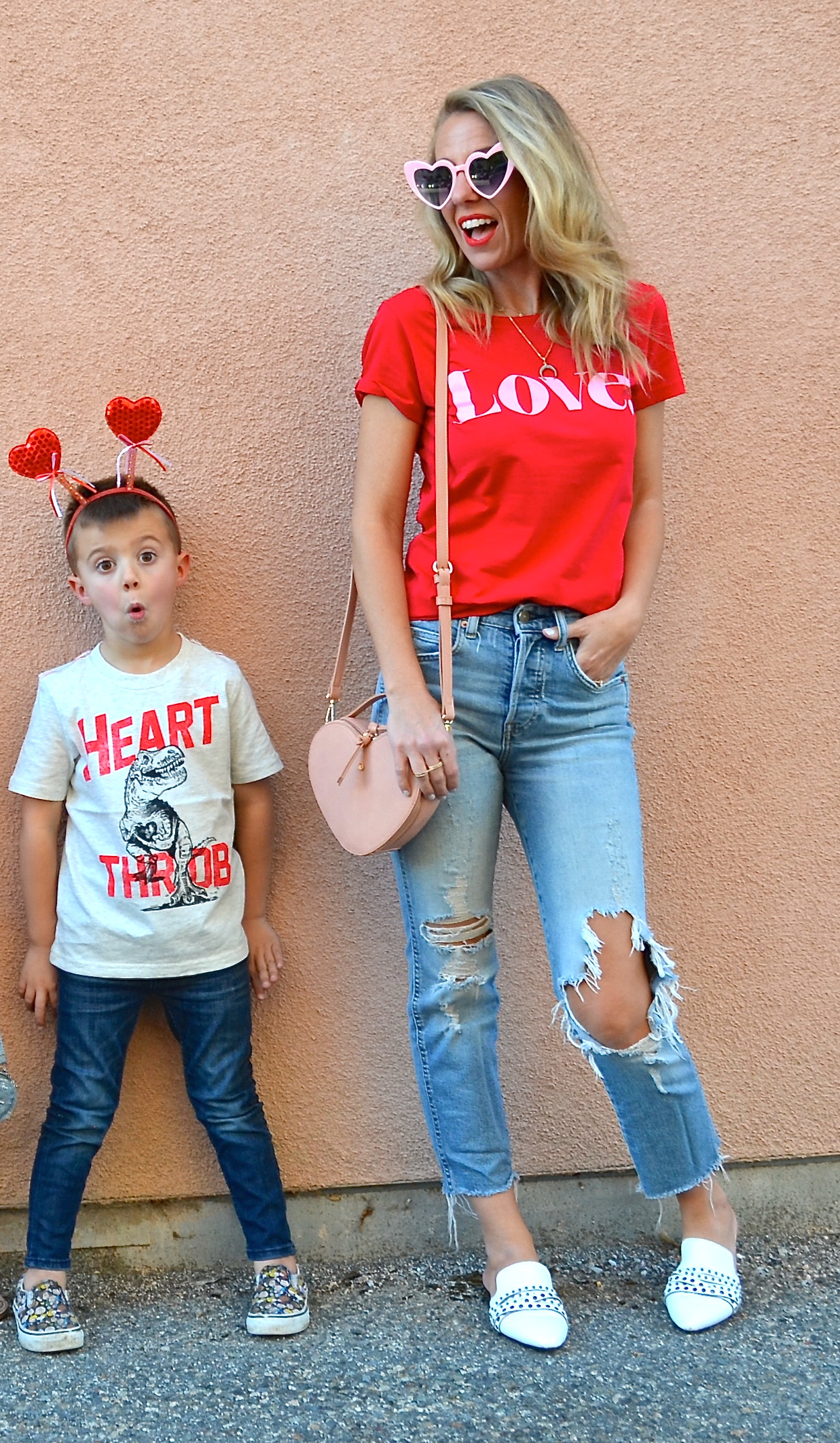 SHOP WOMEN'S GRAPHIC TEES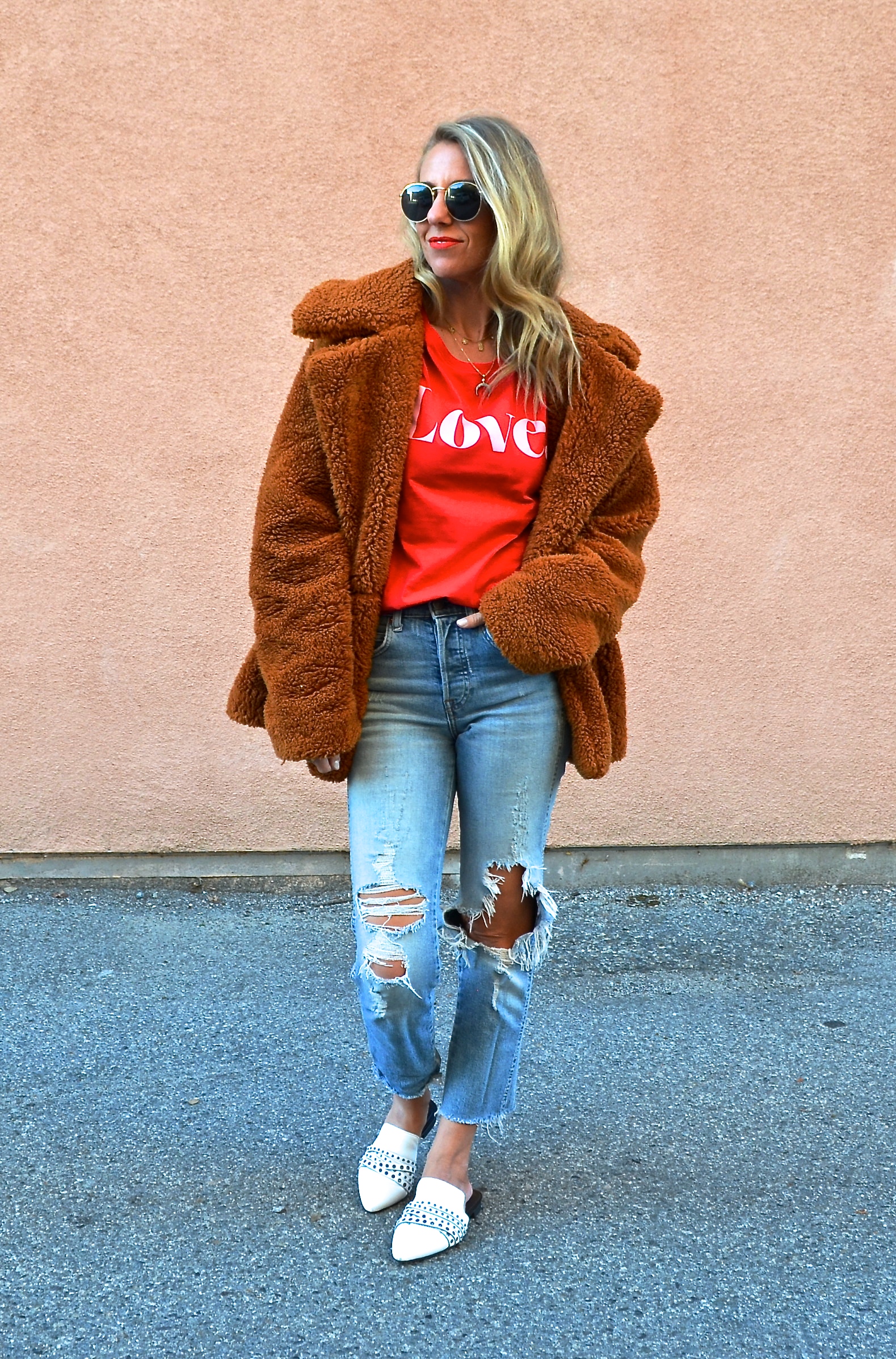 SHOP MY OUTFIT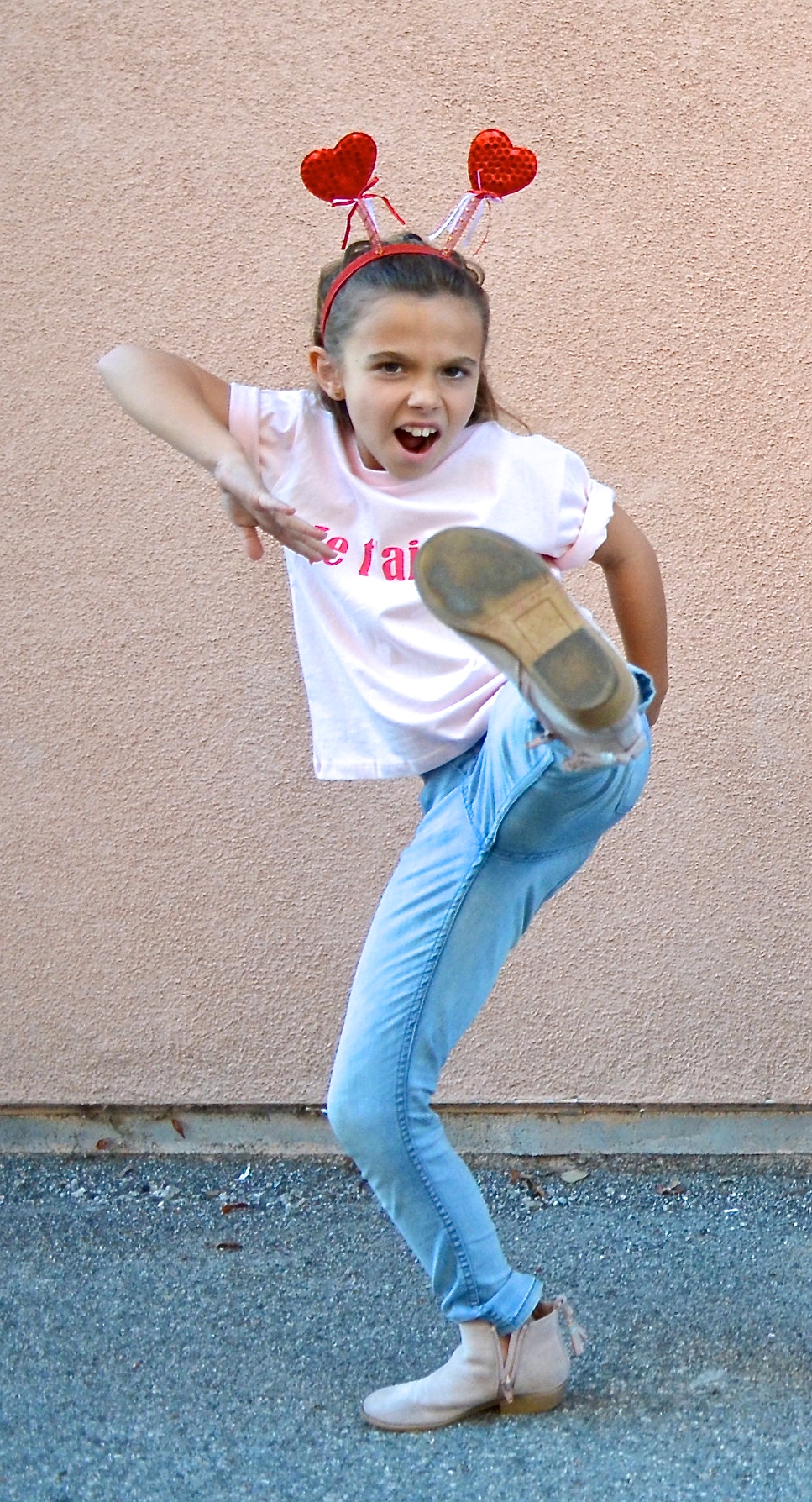 SHOP KIDS GRAPHIC TEES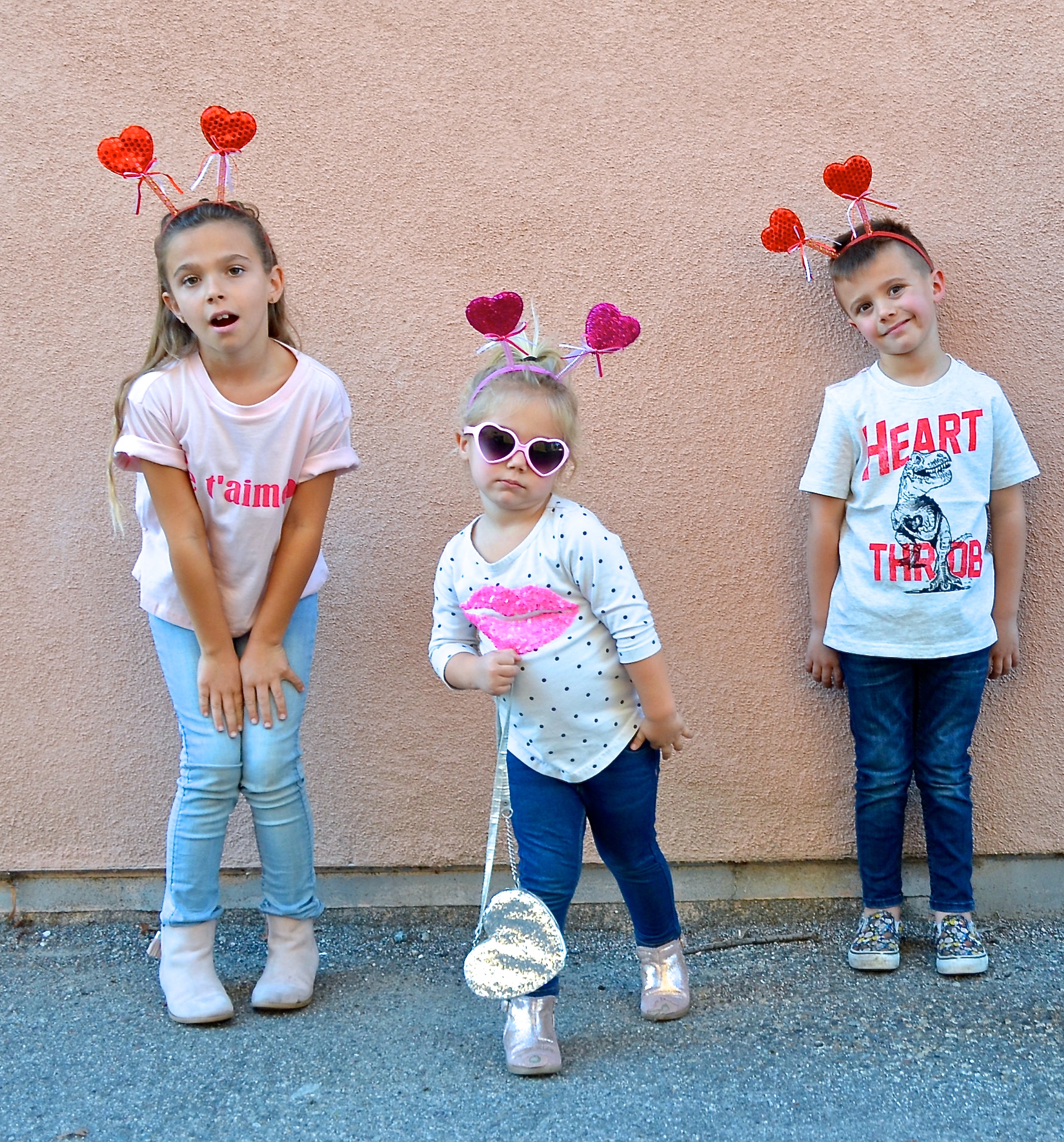 SHOP FUN VALENTINE'S ACCESSORIES