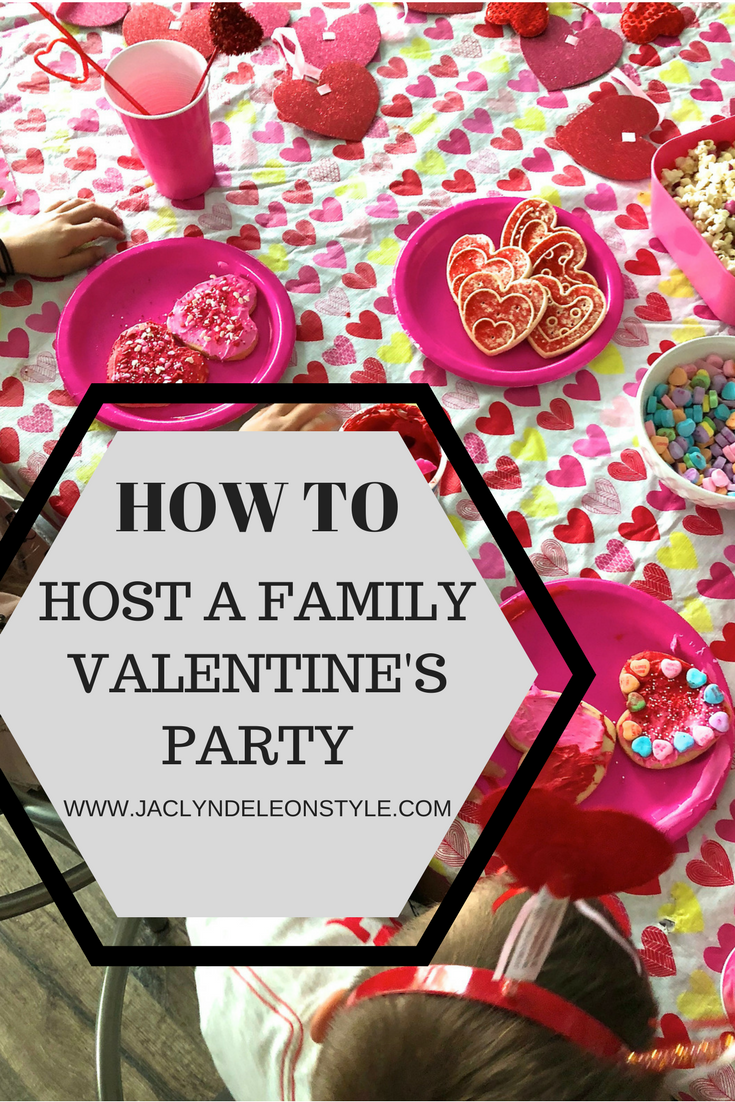 Valentine's Day is one of my favorite holidays and I love celebrating it with my hubby and kids.  Since Valentine's Day often falls on a weekday my husband and I usually have our own date night or a little getaway the weekend before and then celebrate with the kids on the actual holiday.  Valentine's really represents cherishing our friends and family and so then who better to celebrate with then our close family and friends.
I love throwing little get togethers with friends or little birthday parties with the kids so I thought it would be fun to throw a little Valentine's party!  So I thought I would let you in on my party planning process and maybe inspire you to throw your own little Valentine's get together.
Here are the main components to any party and a few of my own tips and tricks.
1- THE INVITES:
There are a number of ways to invite people to your party and this is all about personal preference.  You can use a paperless email invite system such as evite or paperless post to send a cute designed card by email.  Its very easy to use and convenient for guests to respond and see who else is attending but sometimes I've had friends not see the invite through their mass amounts of emails.  You can always personal message people through text, facebook messenger, instagram and so on.  This way is still convenient although a little more time consuming than a mass email but also a little more personal.  Lastly you can send out paper invites either by physically handing them to friends and family or through the mail.
Since this party is on the smaller side and I'm just inviting close family and friends I thought it would be more fun to handout cute card invitations just like handing out Valentine's.  I decided to use Basic Invites and I'm so happy with how they turned out.  There are so many different style options depending on which holiday and there are unlimited color options to personalize each individual aspect of the card.  The website was extremely easy to use and I had so much fun designing my cards.  Right now Basic Invite is offering 15% off any invitations with coupon code: 15FF51 so you should definitely check it out.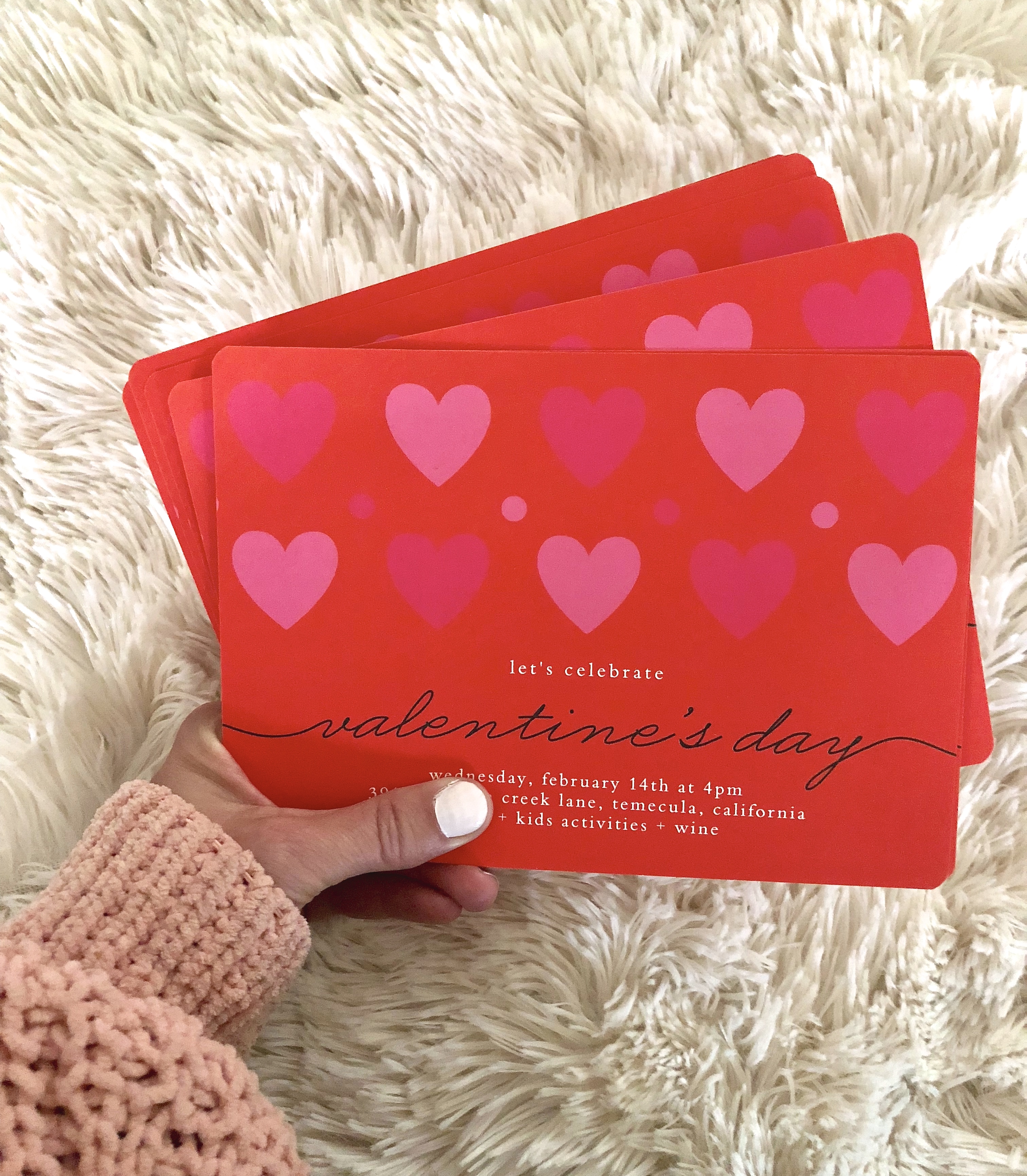 2- THE PARTY DECOR
I love going all out on party decor to really have fun with the theme of the party.  The Valentine's theme is so fun and there is tons of great options of cute party decor out there.  I found majority of my party decorations at Target but other places I usually shop are Amazon, Walmart, The Dollar Tree, and Party City.  I'm sticking to everything pink, red and white, and having cute hearts and lips decor through out.  I love using basic party streamers and hanging them all over the main area of my house where I'm having the party.  On the day of the party I always pick up a ton of helium balloons to really add to the party decor.  My kids love helping pick out the decor but often half way through the decorating process they get over it.  I usually like to either decorate the house the night before or first thing in the morning so I have plenty of time to finish up with the food and other aspects of the party.  Here are some of the cute decor items I'm using for my party.
CUTE PARTY DECOR

3- THE ACTIVITIES
Every party- especially with kids- needs to have some sort of planned activities.  For a Valentine's Party there are a ton of fun theme activities that your guests would have a lot of fun with.  I love doing some sort of kids crafts or coloring activities and fun games.  Since my party will be more both boys and girls I wanted to plan things that both would love doing.  A few activities that I love and am thinking of doing at my own party is making heart crowns, playing Valentine's bingo, making bead necklaces, making Valentine's cards, and decorating cookies.  I love decorating cookies with the kids but don't always want to take the time to make them.  Your neighborhood grocery store usually carries plain sugar cookies perfect for decorating.  And grab some pillsbury cans of frosting and you're good to go.
The options of games to do are endless- check out my pinterest board here.  And of course if the party goes on late and the adults want some time to relax it's always a good idea to put on a good kids movie.
4- FOOD & DRINKS
Every party needs good food and drinks.  This can be the most time consuming part if you like to make everything from scratch.  I love doing easy kid friendly food like pizza, pasta or sandwiches.  Another fun idea is a make your own taco station which adults love as well.  One thing I love having is fun themed snacks.  Grab a bag of good kettle corn popcorn and then spruce it up with Valentine colored M&M's and sprinkles.  I also love a good Valentine's themed snack mix which you can find a few good recipes here on my Pinterest Board.
When it comes to drinks I love a signature drink for the kids such as a good pink lemonade- of course with fun swirly straws!  Then for the adults you can stick with beer and wine.  Having a fun sparkling rose (add some raspberries for a cute look) is a fun festive option as well.  And of course having some water bottles out is always a good idea.
PARTY SUPPLIES

Anyone hosting their own Valentine's party this year?  What do you think of my party tips?
Follow me on Pinterest for all party ideas and other style inspo- HERE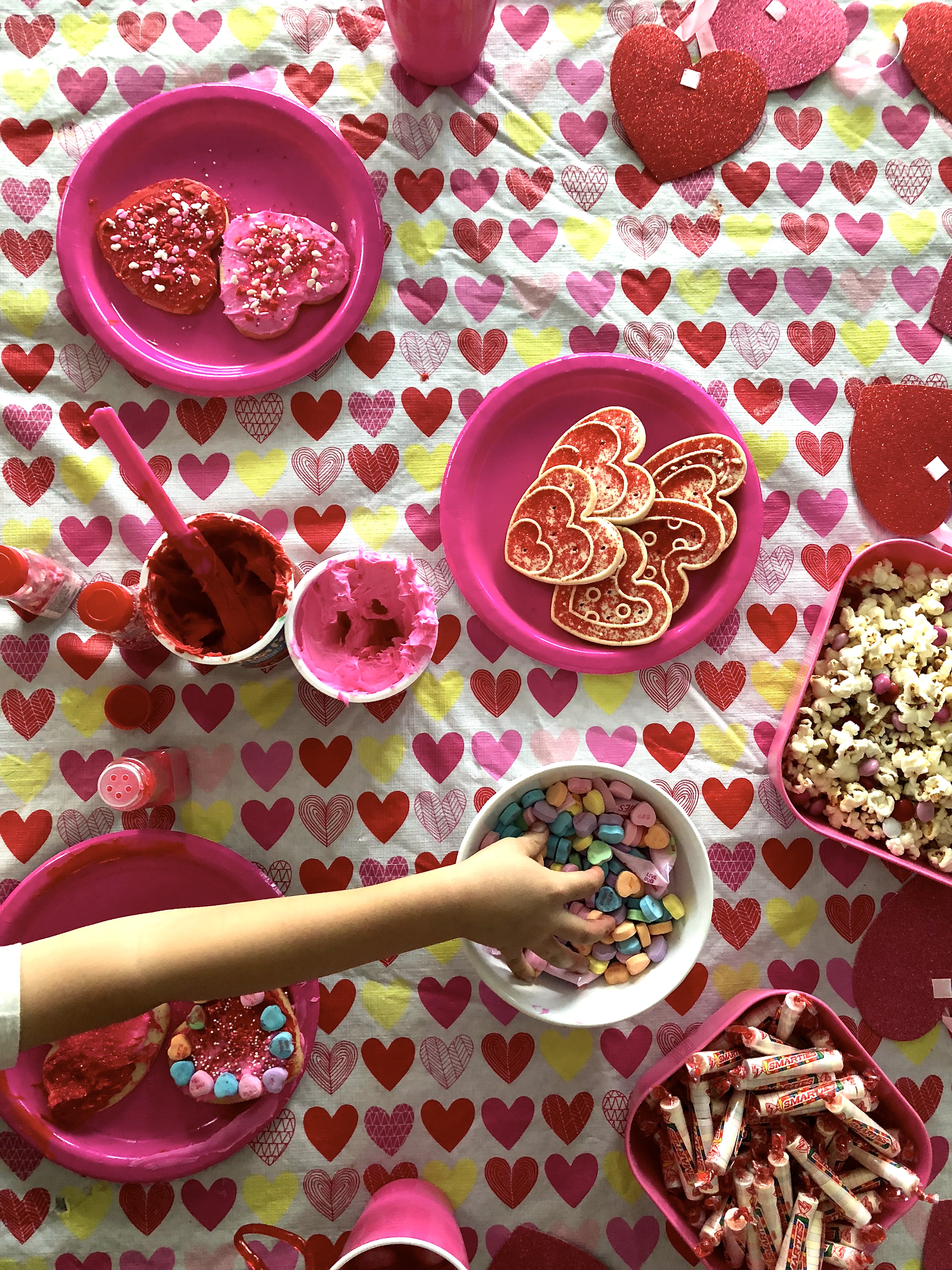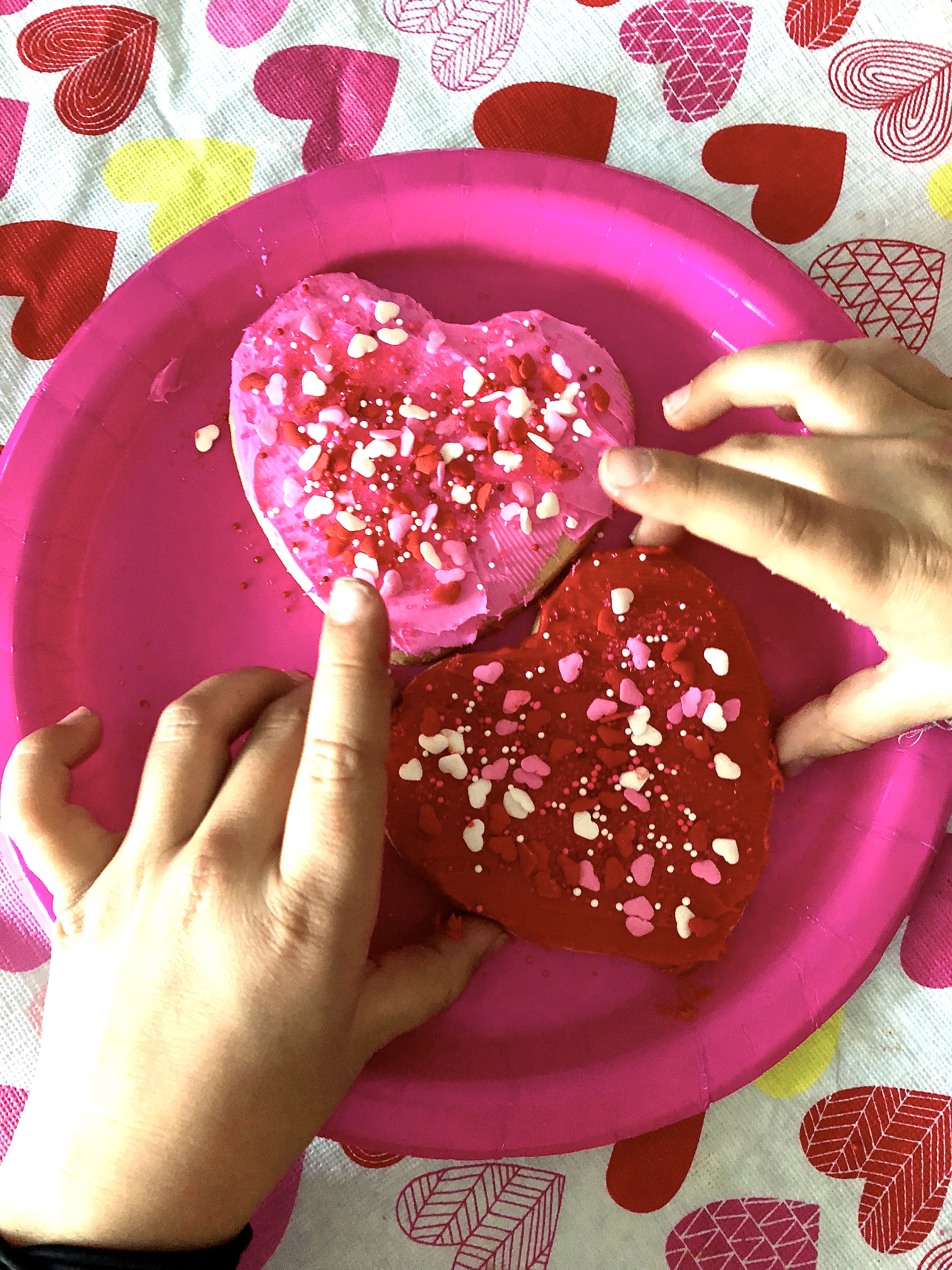 Thank you to Basic Invite for sponsoring this post- all opinions are my own.