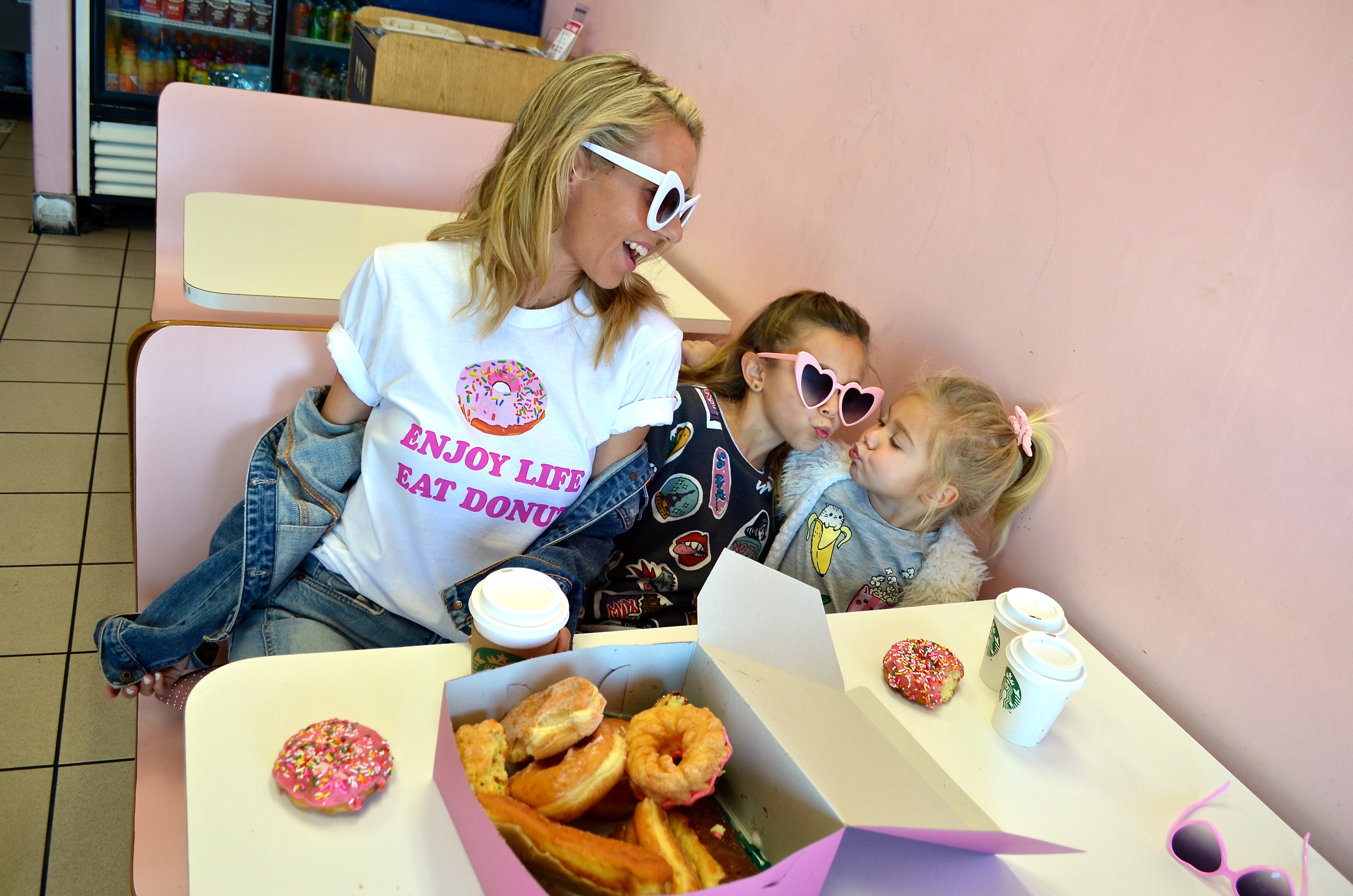 Growing up I used to love going to the donut shop with my family every weekend.  It brings back so many great memories and I'm glad that I get to create those same great memories with my own kids.
Going to the donut shop with my crew is always a big adventure especially when we try to sneak in a quick trip before school.  Most donut shops don't have the best coffee so I'm stopped off at Starbucks on the way (thank goodness for mobile orders) and grabbed coffee and hot chocolates for the kids.  When we made it to the donut shop the kids were excited to pick out their favorites.  Lulu always loves the classic glaze, Blondie has to have the pink frosting with sprinkles and Hendrix loves to mix it up.  We usually get a variety and then just end up sharing them all so we can all try different kinds.  That is except Blondie who only likes to stick to her classic pink ones!
Of course there is always an accident or spill.  This time Lulu's hot chocolate spilled all over us and the floor.  I'm sure you can see some of the hot chocolate stains on Lulu's jeans as well as my own.  Luckily the staff was nice and helped us clean everything up.  After everyone got to try all the different donuts we decided to head out so we could swing by the house before school so Lulu could change her jeans.  This adventure was short and sweet but just as fun!
What are some of your fun family outings or traditions?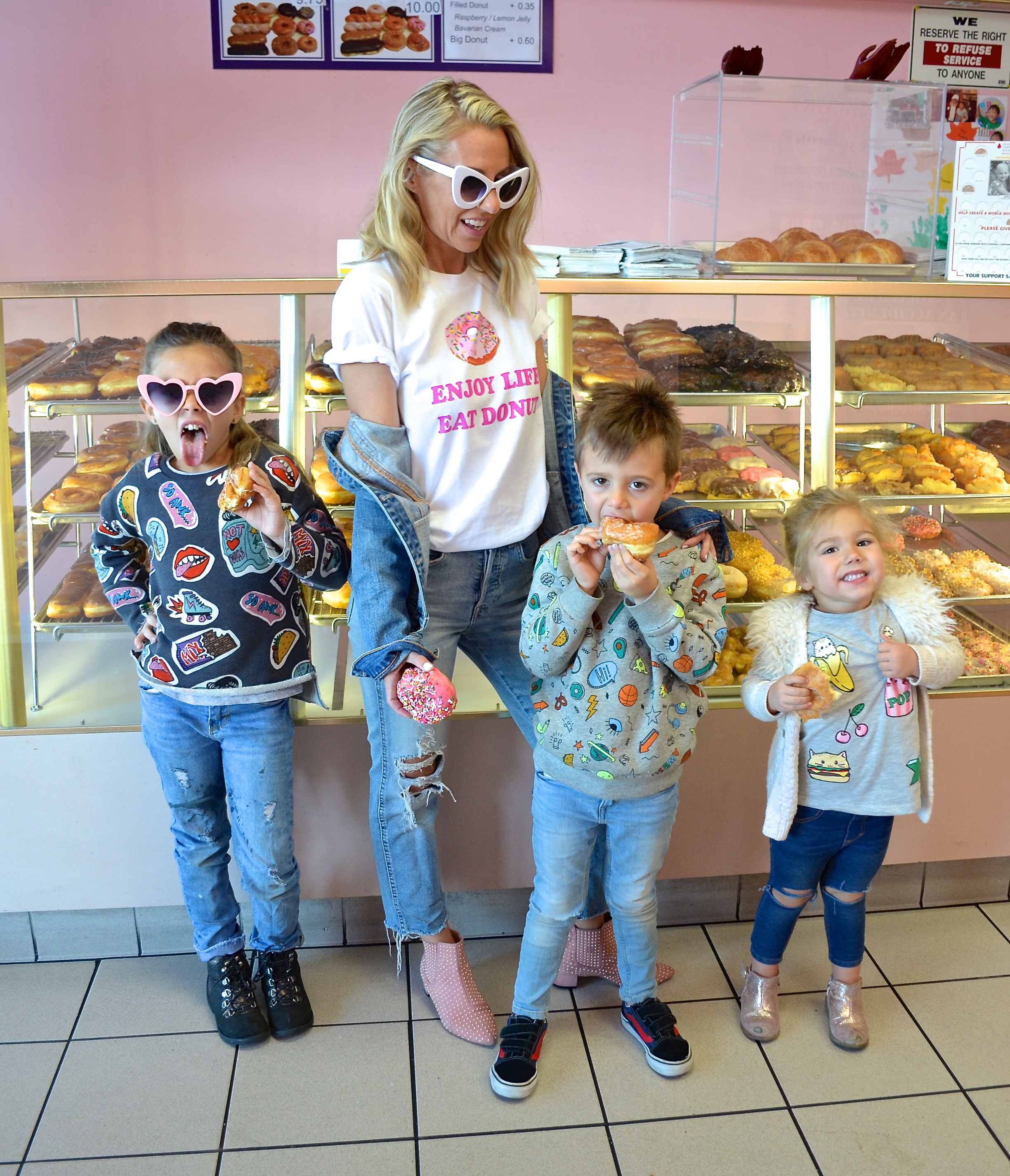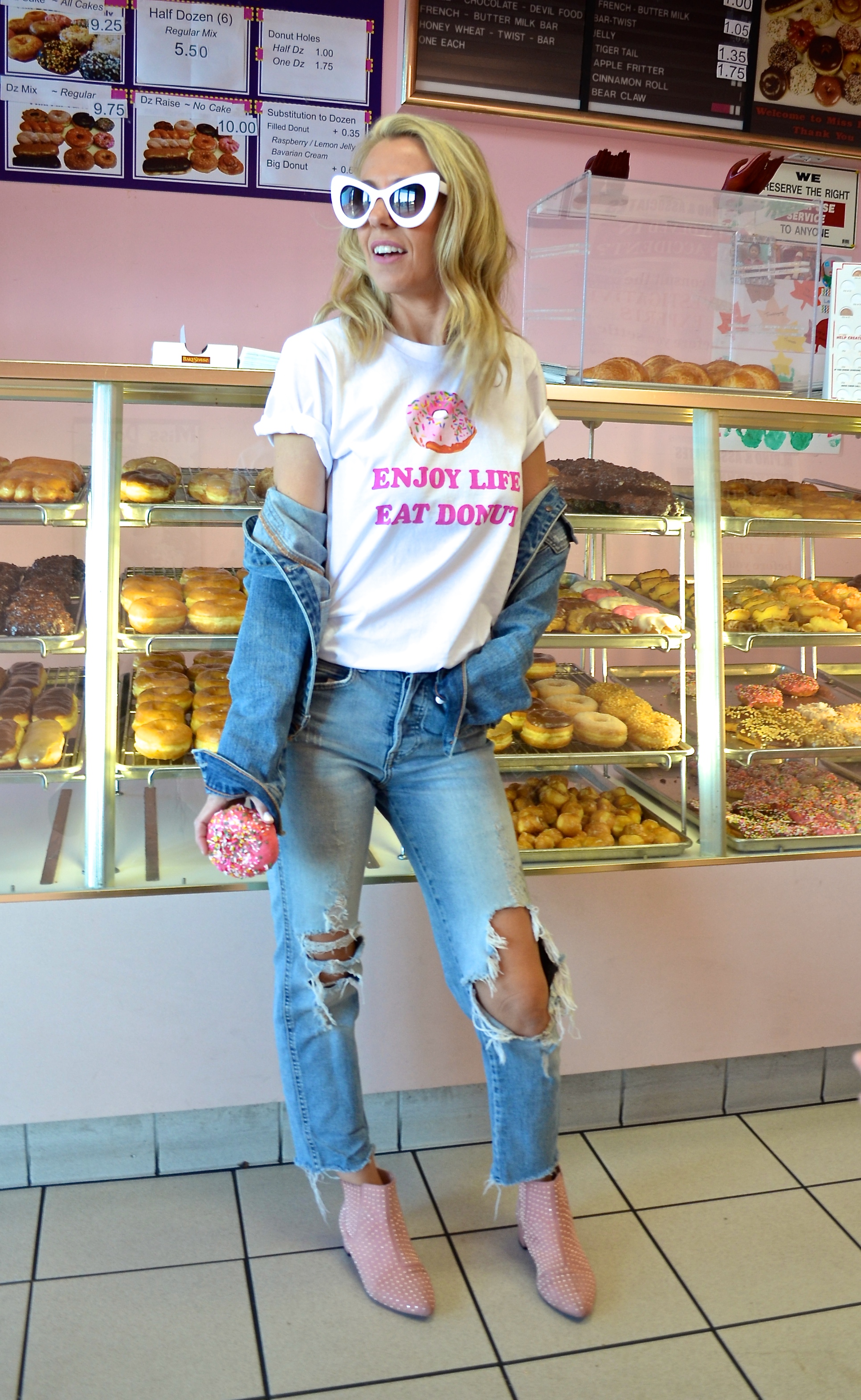 You know how I love my graphic tees these days and this one is so FUN.  I got this tee from a new company called Nicher and they've got other fun tees that I'm sure you'll love as well.  Shop their cool tees HERE
I always have a blast hanging out and laughing with my crew and wouldn't want it any other way.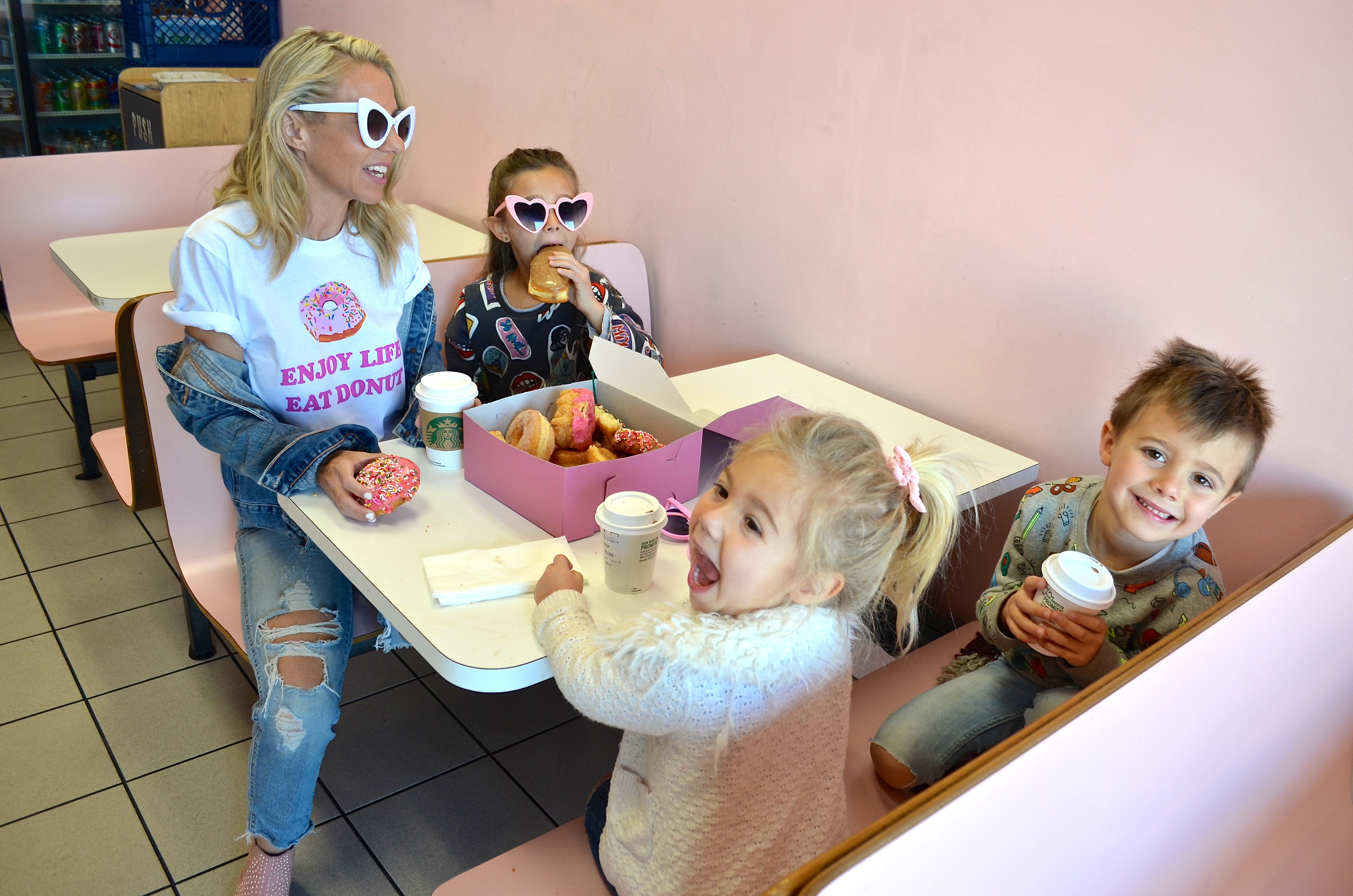 Yes I know donuts are not the healthiest breakfast and that's why we make these special trips only occasionally.  But it sure is fun to go all out and enjoy it!
SHOP OUR LOOKS