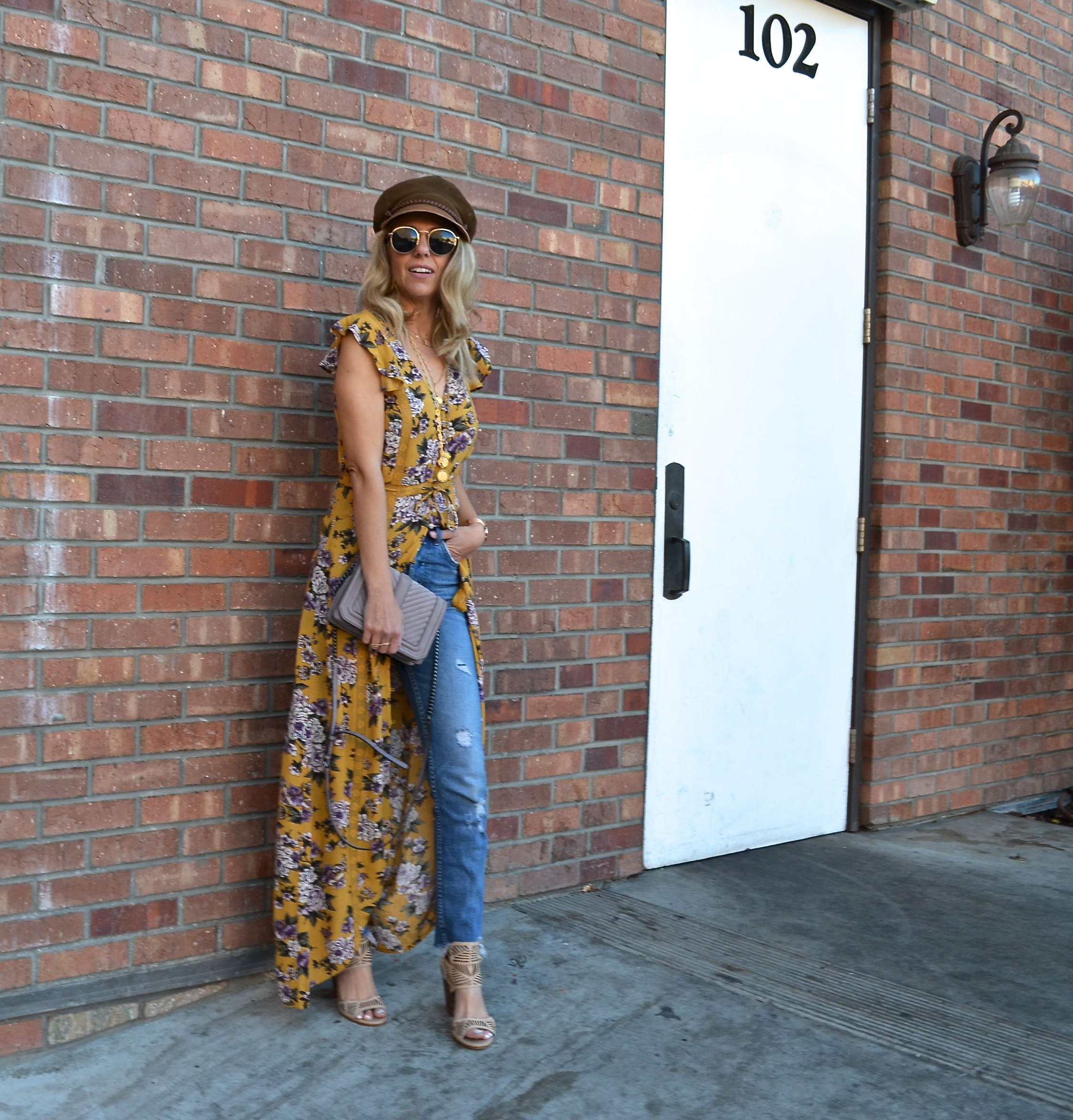 Spring is right around the corner and there's nothing I love more than a good floral maxi dress!  And this golden yellow one is absolutely perfect!
I don't think a lot of women realize how versatile a maxi dress can really be so I thought I'd share two easy ways to wear it.
The first way(and most common) is just as a simple dress.  I styled it with my go to straw bag, neutral block heel sandals and bohemian style sunnies.  This look is perfect for an Easter Party, Mothers Day Brunch or just to wear to Church.  Switch out the heels for flip flops and you've got a more casual beach look.
The second way I styled it is a little more of an edgier look.  I added a classic pair of blue jeans and unbuttoned a good amount of buttons to turn this dress into a top.  I kept my block heel sandals but added a moto cap and my Rebecca Minkoff handbag.  This look is a little more fashion forward but trust me you can totally pull it off.  I would wear this look to dinner with the hubby or wine tasting with the girls.
You could also completely unbutton the dress and turn it into a kimono.  Just add a tank top underneath and there you go!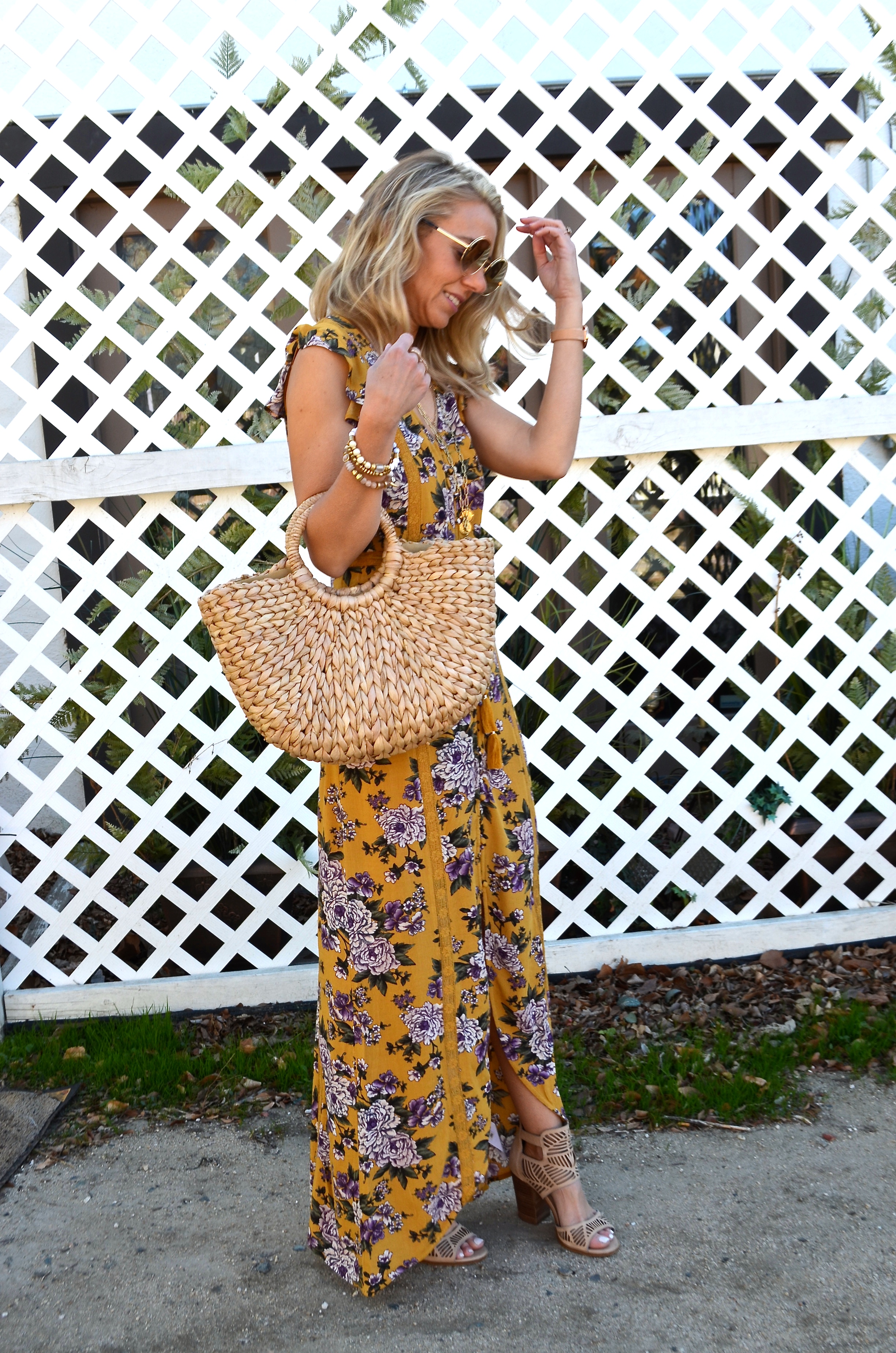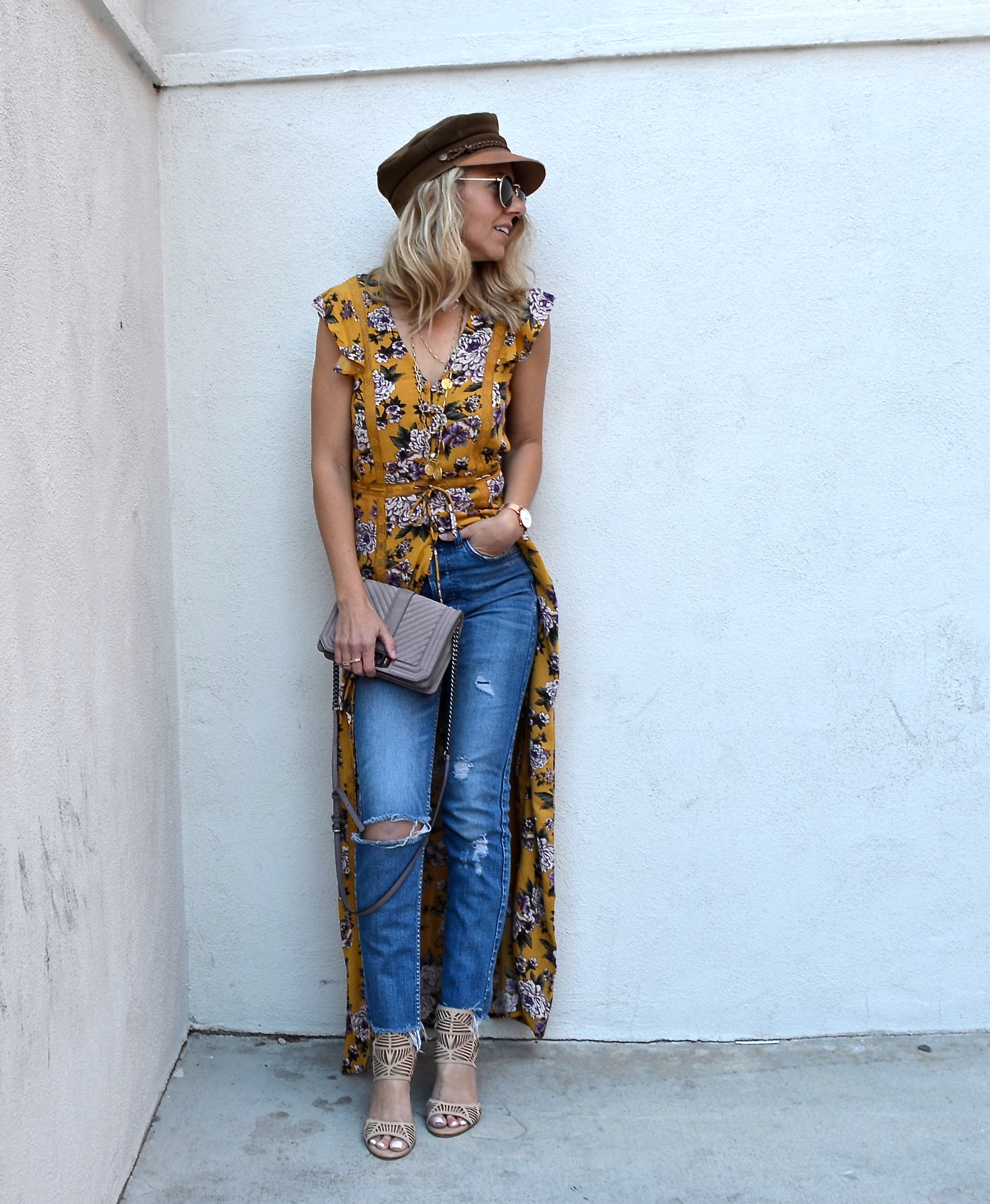 What do you think of how I styled this Maxi Dress?  I hope this post inspires you to try new ways to wear your favorite styles!
Shop the details below.
SHOP THIS LOOK