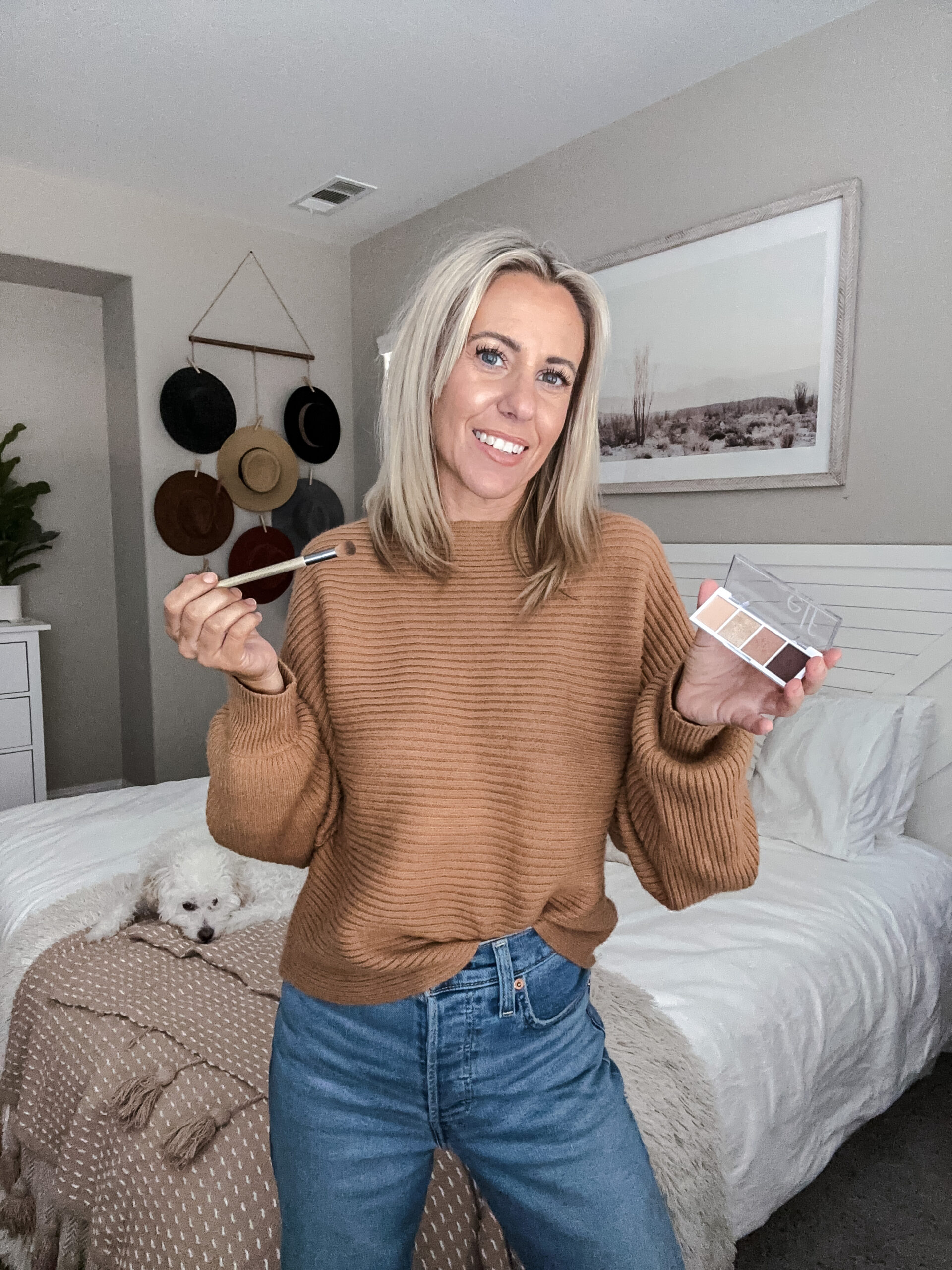 I know we can all agree on how much we love Hailey Beiber. Aside from her amazing style, her makeup is always on point! Today I wanted to show you an easy and affordable makeup look inspired by her. To recreate her look I ordered everthing from Walmart. As you all know by now, Walmart has a great beauty selection at affordable prices. All my makeup finds were under $10!
Below is my easy tutorial. Click on the photo to watch!

Hailey Beiber creates a natural eye lift using just eye makeup and I am obsessed! To get this look I am using an Elf eyeshadow palette from Walmart. This little palette is such a great deal at only $3! To start, use the first shade which is the lightest shade in the palette and apply it all over the lid. Next, I used the third shade of the palette and brushed UP to get the eye lift look. Now take your eyeliner style brush and use the darkest shade to trim right along the lash line. From the end of your lash line you will sweep UP achieving a cat eye look. Take a fluffy brush to blend the cat eye so the line is not so harsh. For your lashes, I love to use a lash primer and a nice lengthening mascara to lift the lashes. Finally, place some concealer under the eye shadow line and blend it UP to really emphasize and lift the eye. Finish off with a liquid blush. I just dab it with my fingers high on the cheek bones. Don't forget to fluff your brows + outline the lips but skip the corners. Add some gloss and you are set! This beauty look is so natural yet stunning. I have a whole tutorial on Instagram, just click on the picture above to watch.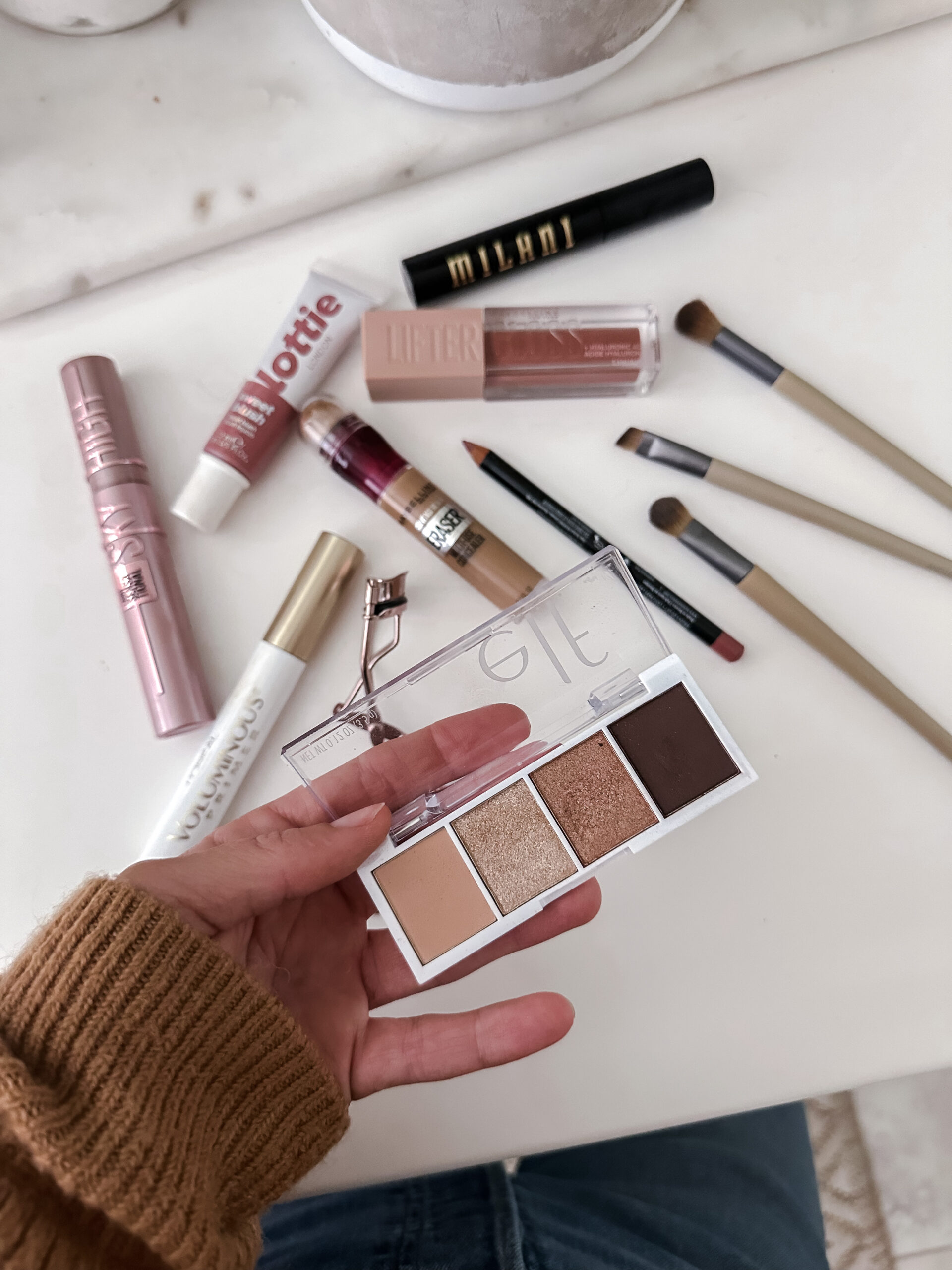 The star of the show has to be this Elf eye palette from Walmart. It has the most beautiful neutral colors and it's perfect for travel. I also loved the Lottie liquid blush. It is so perfectly lightweight and buildable. If you are looking for an affordable lip plumping gloss, Walmart carries the Maybelline Lifter gloss. The hyaluronic acid helps hydrate your lips for a fuller look. I am really impressed with all the affordable make-up finds from Walmart. Check out my links to view all the items I am loving.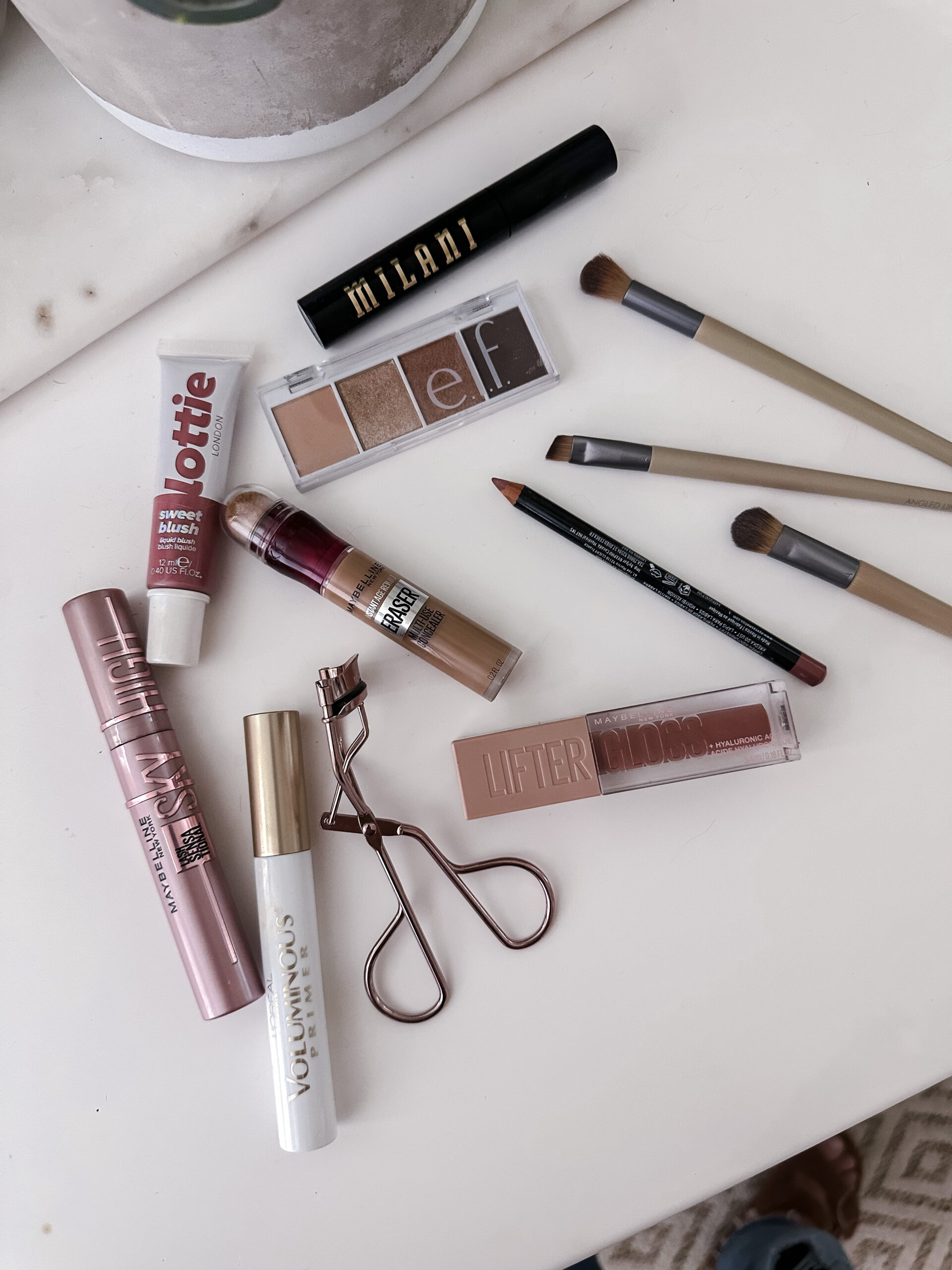 Thanks to Walmart for their budget friendly makeup so we can all try Hailey Beiber's look! Don't forget you can add any of these products to your Walmart order and get free 2 day shipping with purchases over $35. I hope you enjoyed my makeup tutorial! Leave a comment if you are able to try it out! xo
THANK YOU TO WALMART FOR SPONSORING THIS POST- ALL OPINIONS ARE MY OWN