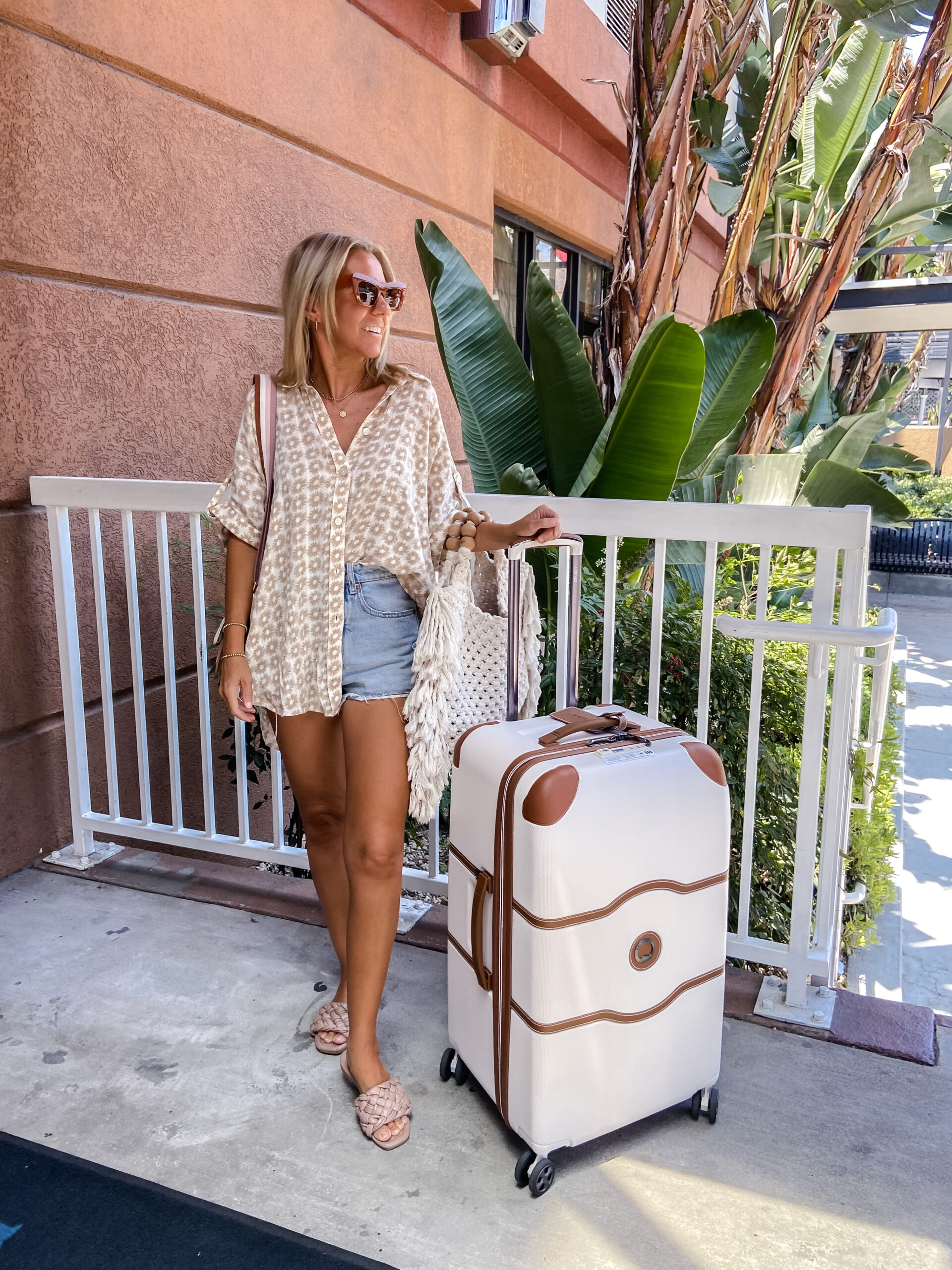 By now you all know I love to travel and I'm always ready for the next adventure. I thought I would share a few of my travel must haves that I never go on vacay without. These items make travel so much easier and help me stay organized.
When it comes to makeup/skincare/haircare products I buy everything in travel size so I have all my favorite products but they don't take up a ton of space. I'm currently obsessed with THIS Amazon toiletry bag that stores all these products in one place.
Bringing a hat on my trips is a must. I have both the top tote holder and the amazon one + they are a game changer when traveling. I secure my hat to my bag and it keeps me hands-free at the airport. For the plane I always have my headphones, lip mask, phone charger, liquid iv and hand elixir too.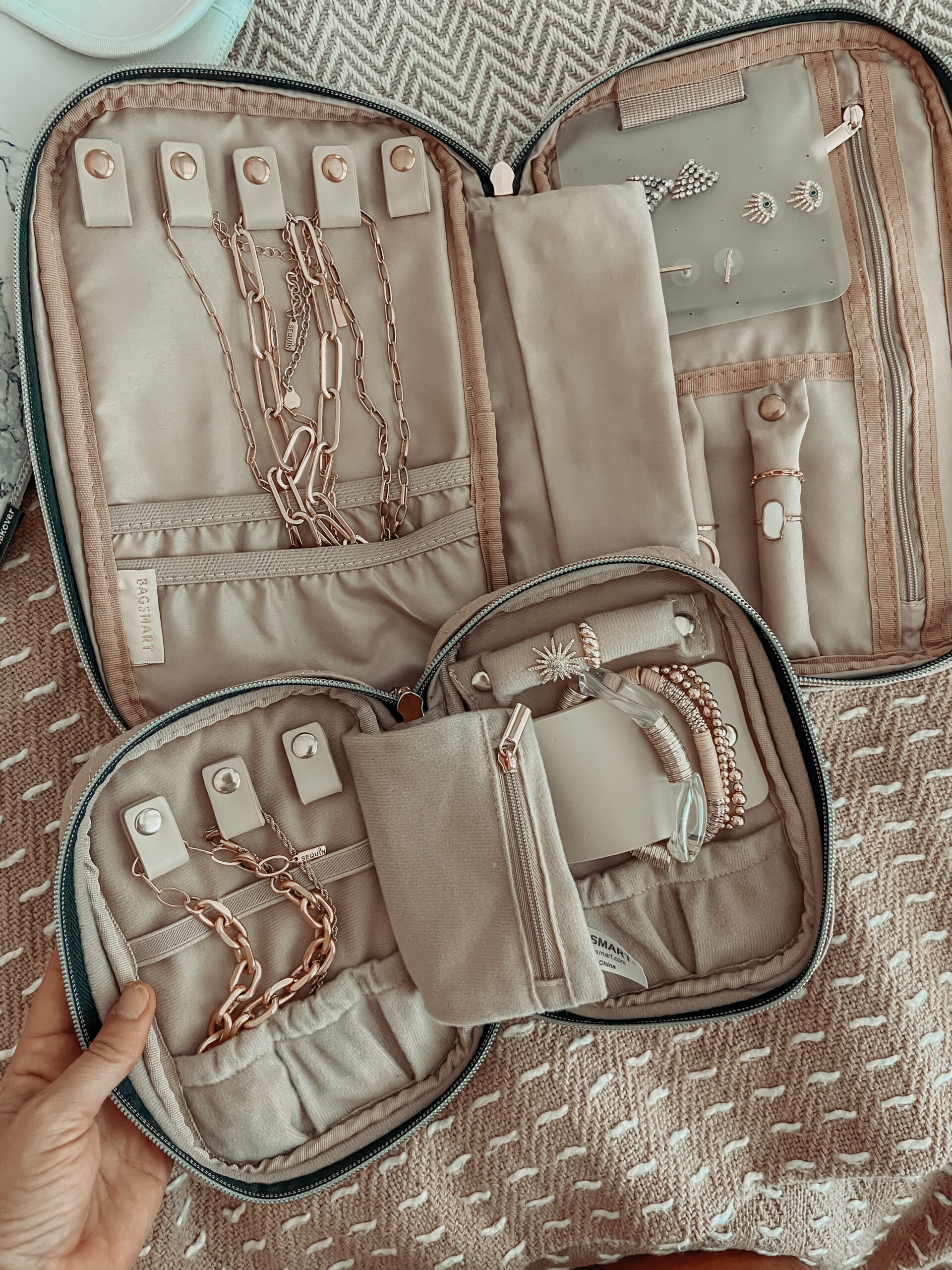 This travel jewelry organizer from Amazon is very fuctional and the perfect compact size for travel. It has a place to keep rings, earrings and necklaces organized + an inner pouch for any extra jewelry. I have both sizes but really always turn to the small one these days. A few other things I love from Amazon are THIS chic and foldable steamer, THIS heat resistant neoprene hot tools holder, and THIS TSA approved clear travel pouches that come in a set of 3. Check out all my must haves below.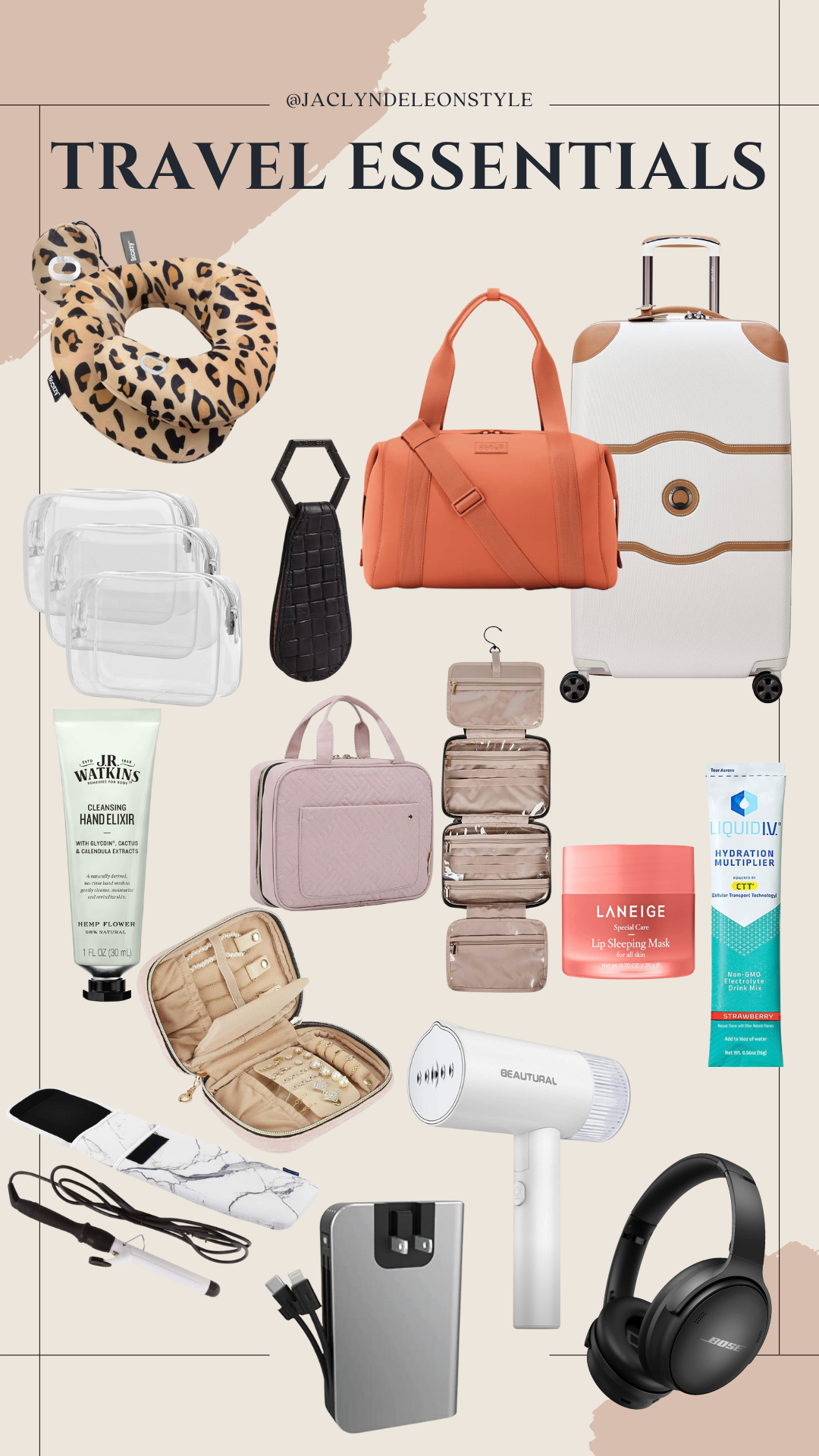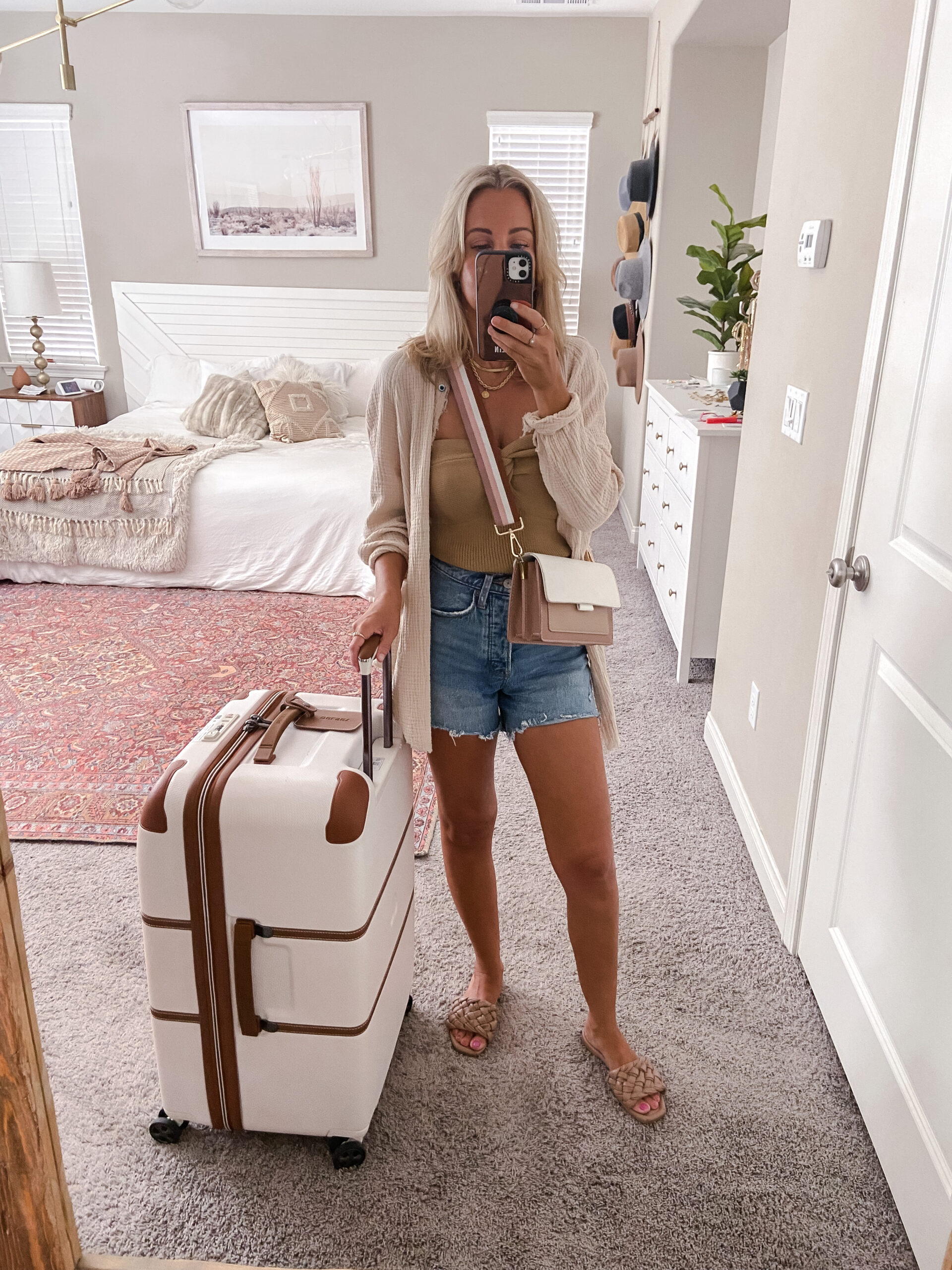 Rod just got me this new suitcase for my birthday and I love it. It holds everything! This suitcase comes in a variety of colors and the faux leather accents is so stylish. Inside includes a laundry bag, shoe bag, and mesh zippered pockets for additional organization. I know everyone always talks about travel cubes but honestly I'm just not into them.
What are your must-haves for travel? I've linked all my travel essentials so that you're ready for your next travel adventure! xo