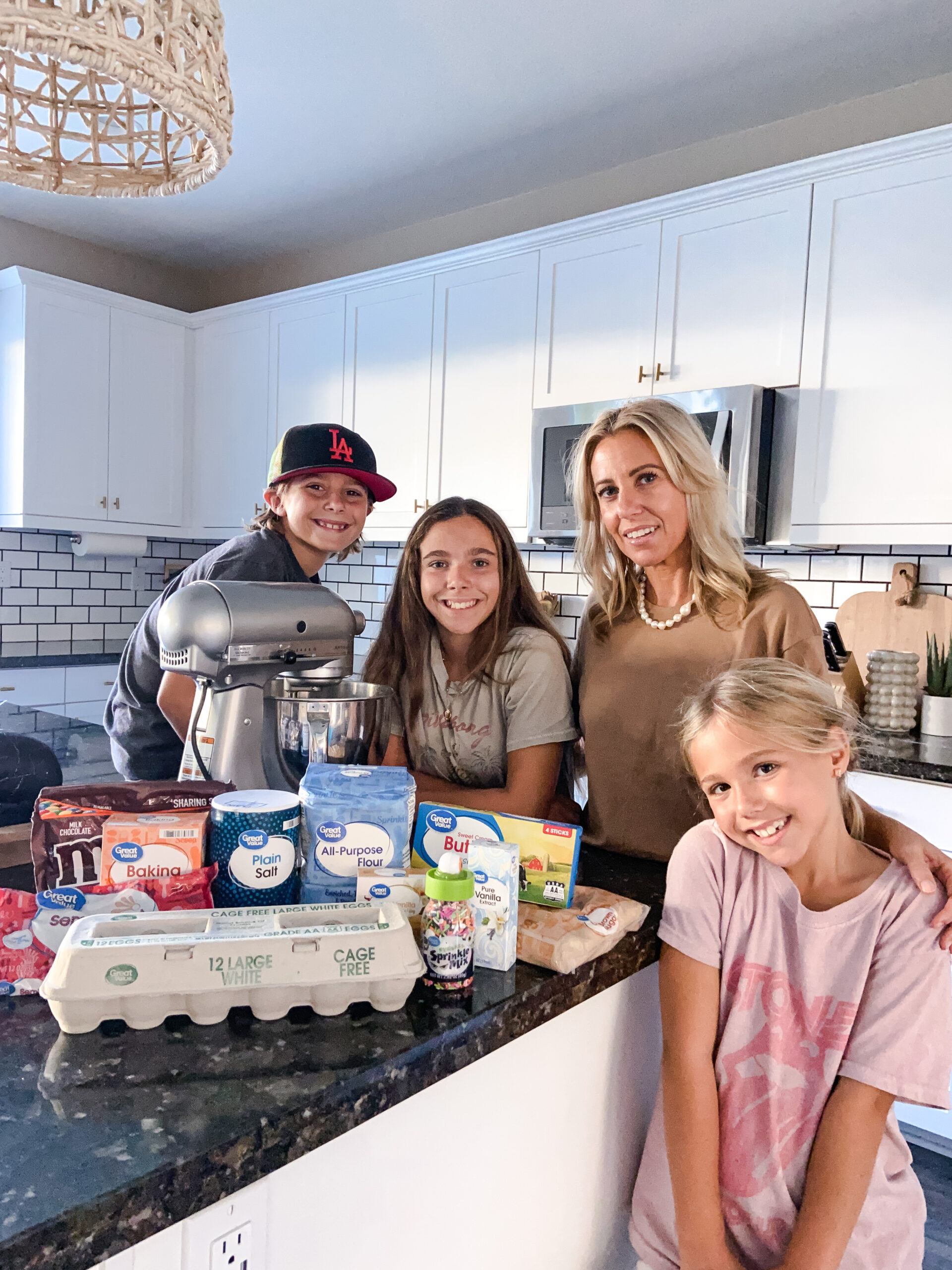 We love getting festive and making holiday themed treats so this year we decided to make Halloween Monster cookies. It's a perfect activity for the kids and these cookies are so fun and spooky! I ordered everything online with curbside pickup from Walmart. And by ordering Walmart's Great Value private label brand I was able to save money. I was love how the Walmart Good Value brand is just as good as the name brand! With low-price quality private brands, you don't have to feel like you are "trading down" when you buy Walmart Brands and you save money. And you can order online for delivery or curbside pickup!
Below is everything I ordered for curbside pickup. All the ingredients came out to under $30! Of course I added a couple pantry items I needed as well.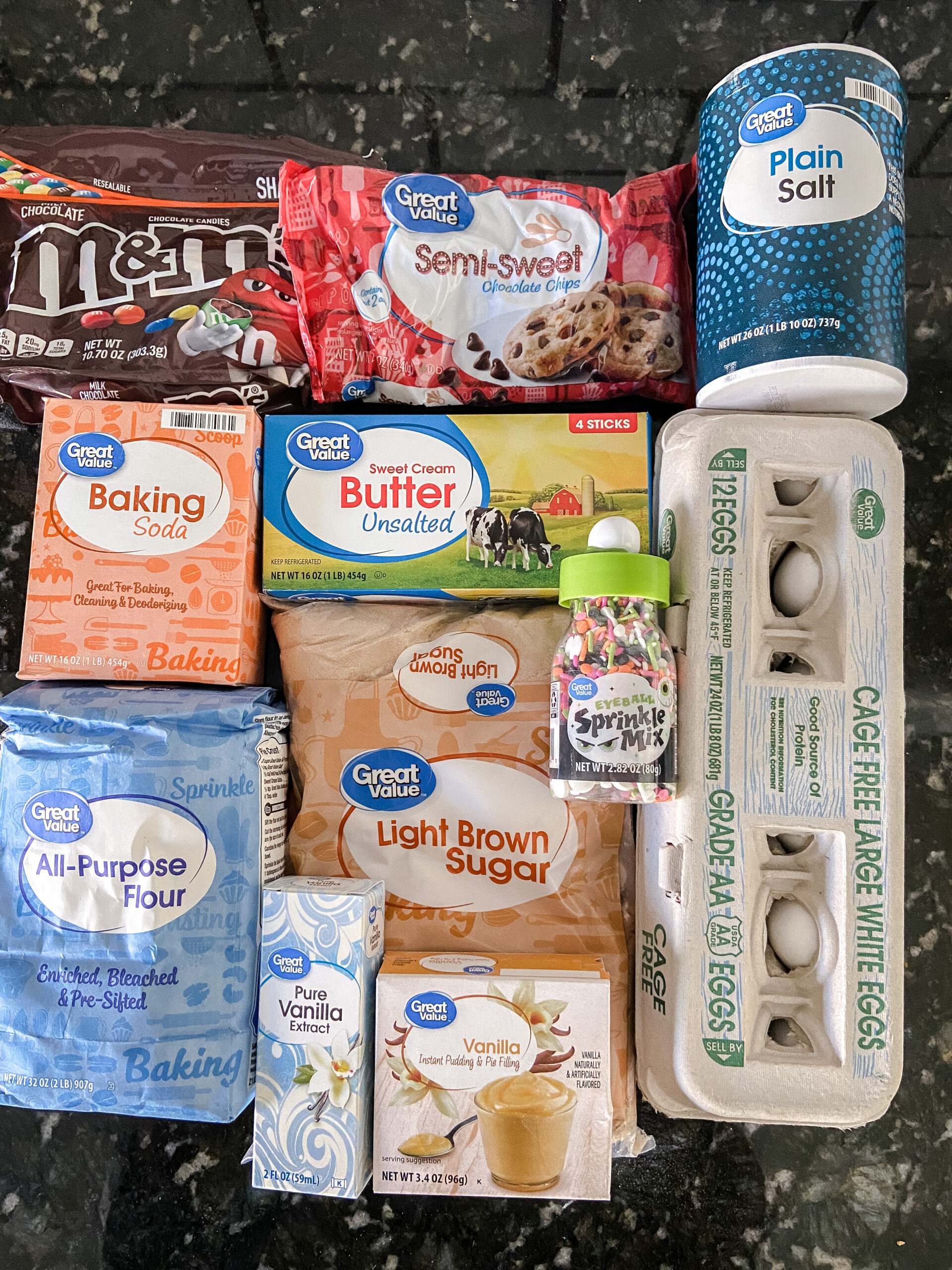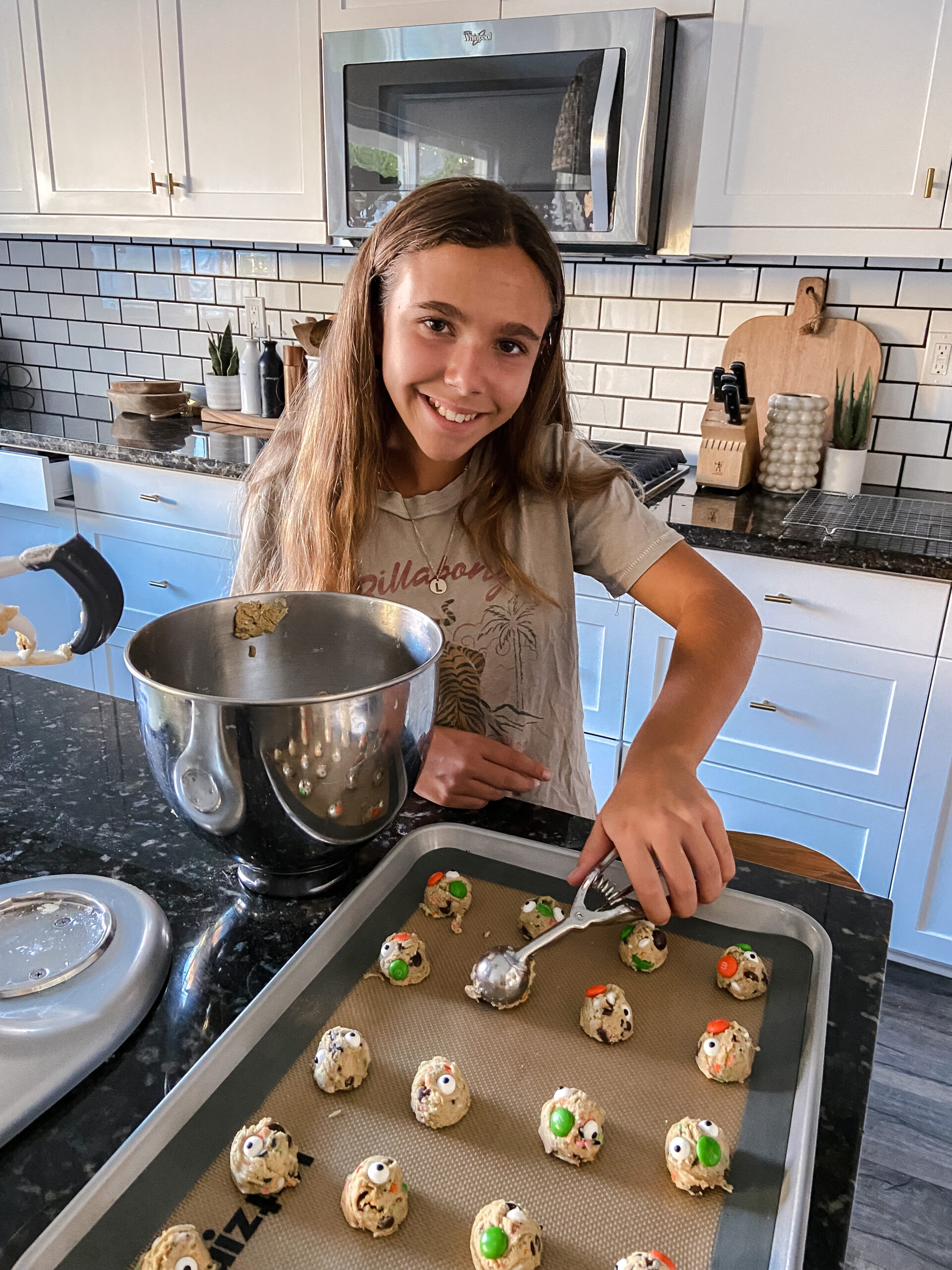 Our cookies turned out so good with Walmart's Good Value brand that I wanted to share the recipe. These cookies are great to bring to any halloween event and they are always a hit!
Halloween Monster Cookies
1 Large egg
1 ¼ cups of All purpose flour
½ tsp of Baking soda
¾ cup of Brown sugar, packed
¼ cup of Halloween sprinkles
¼ tsp of Salt
1 tsp of Vanilla extract
1 ¾ ounces box of Vanilla pudding mix, instant
½ cup of Butter, unsalted
¾ cup of Halloween m&ms
1/4 cup semi sweet chocolate chips
Candy eyes
After mixing together they need to be refrigerated for 30 minutes and then baked at 350 degrees for 10-12 mins.

I love that I can trust Walmart to have quality private brands at such low prices. It's also so important during the busy holidays to save time. Walmart makes it so easy and convenient to shop online and pick up at store or get it delivered right at your door. It doesn't get better than that!
Thanks for stopping by! If you try these Monster cookies leave a comment and let me know how your cookies turn out!
THANK YOU TO WALMART FOR SPONSORING THIS POST-ALL OPINIONS ARE MY OWN