I'm always on the look out for new beauty products to add to my skincare routine + I found the most amazing serum. Best part is that it's comparable to high end beauty brands but it's actually very affordable. You can even get it at Walmart! It's the Loreal Midnight Serum + it's AMAZING!
It's an anti-aging serum with patented Antioxidant, Vitamin E and Hyaluronic Acid. It's effective for all skin types and tones, has been Dermatologist tested and proven to be even suitable for sensitive skin. Continued use reveals millions of new cells which smooths wrinkles, and it leaves skin firmer and more radiant. I definitely say YES to anything that makes my skin look healthy + younger!
I've been using it for about 6-7 weeks now and have already seen great results in my skin. Overall my skin feels more hydrated, refreshed, softer + smoother. I can't wait to see how good it will look after several months of use!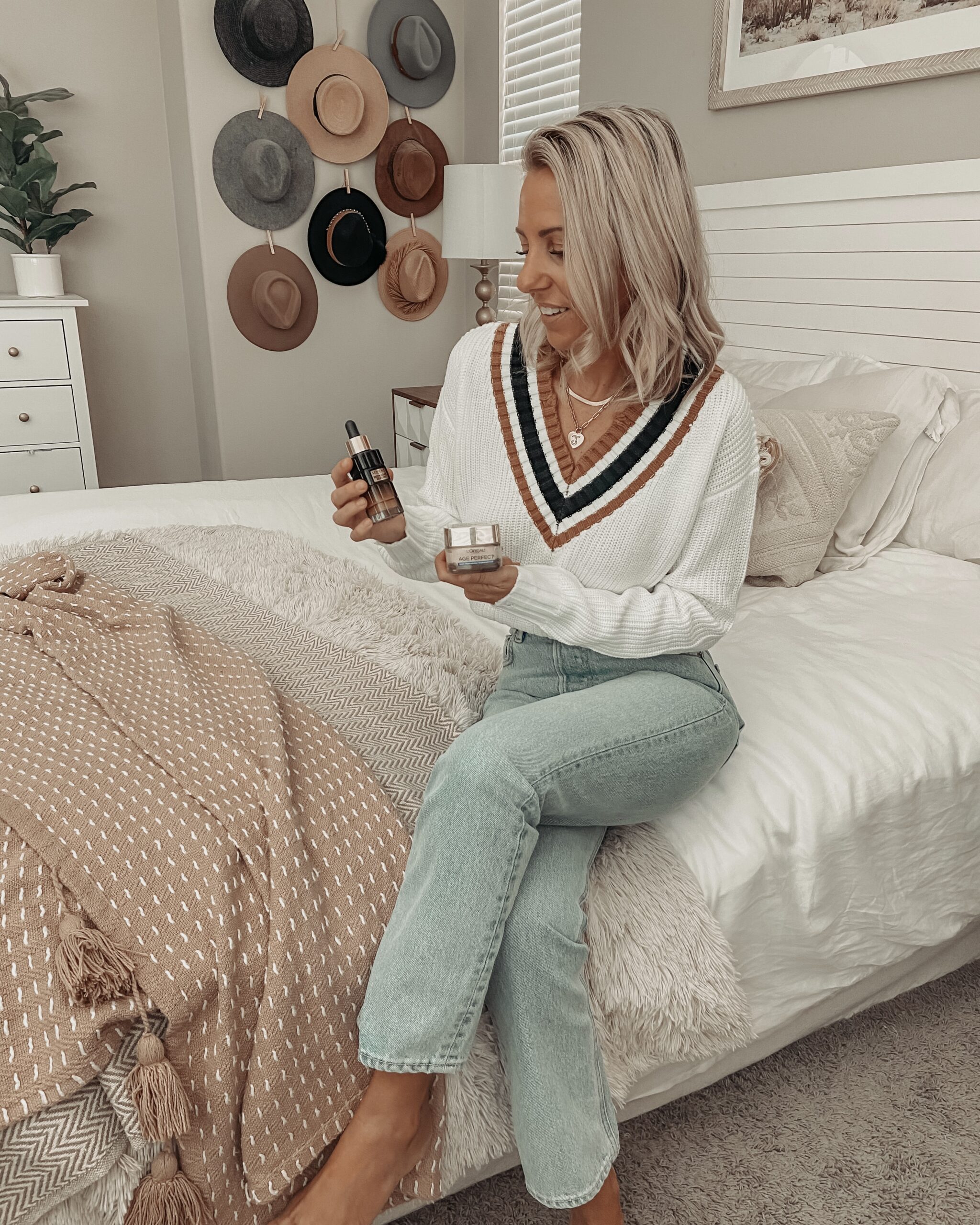 Not only does the Midnight Serum provide great results but it's also very affordable + can be purchased at Walmart. It retails for only $32.97 so it's no surprise that it's preferred to the #1 luxury night serum.
Each drop of this lightweight serum provides intense hydration while leaving skin luxuriously soft. And if you have acne prone skin like me you don't have to worry! It also absorbs quickly with a non greasy, non sticky finish and it doesn't clog pores.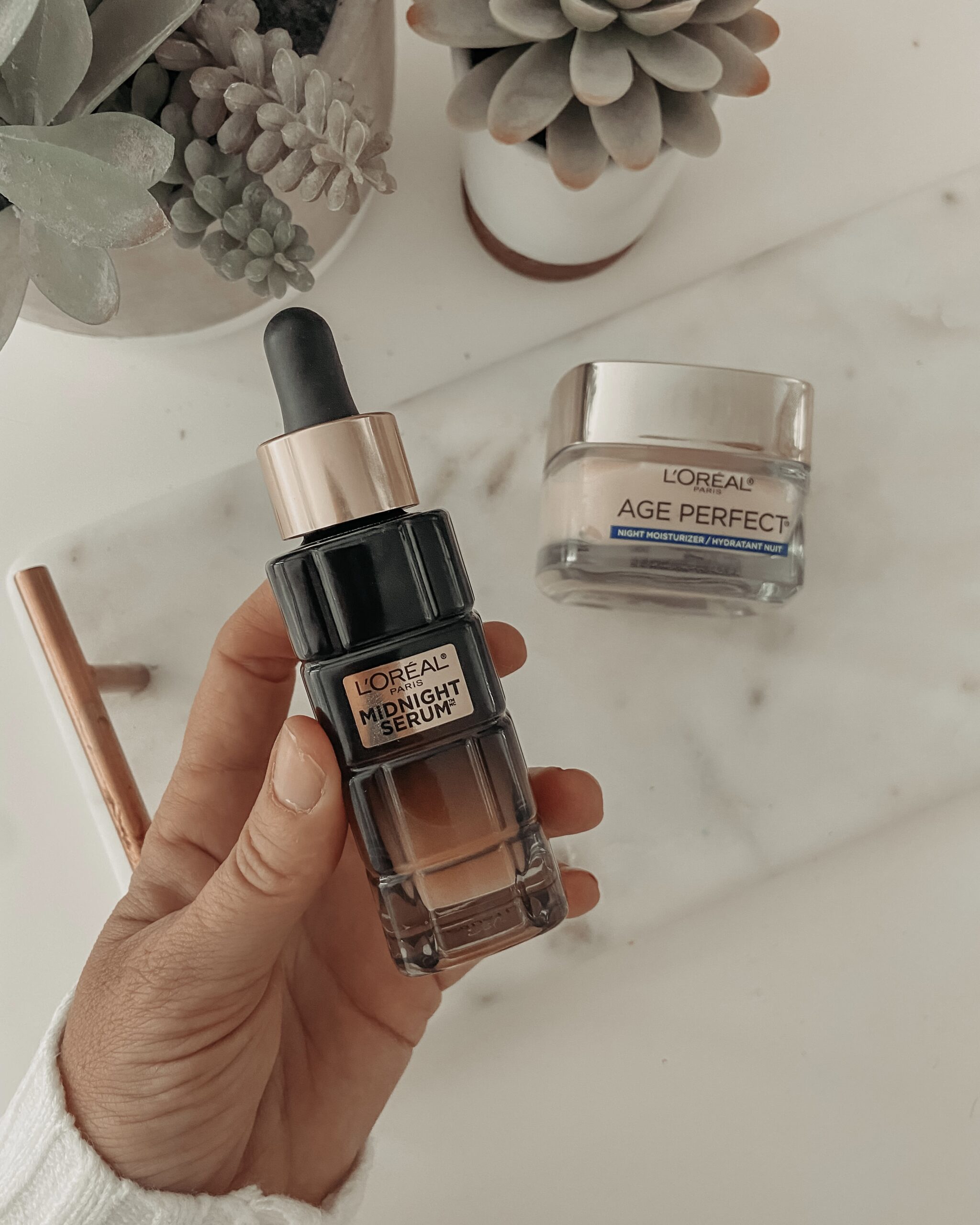 For best results:
Apply 3-4 drops of Midnight Serum to dry cleansed skin + then finish with the Loreal Age Perfect night moisturizer. Continue process every night to achieve maximum benefits.
Although I prefer using it during my nighttime skincare routine you can also use the Midnight Serum in the morning or up to twice per day.
Hopefully after hearing all the amazing benefits + the affordable price point you'll want to give this Serum a try. Here's a link to more L'oreal Age Perfect products. If you do please let me know what you think. I love hearing what you all think of my recommendations!
Thanks for stopping by!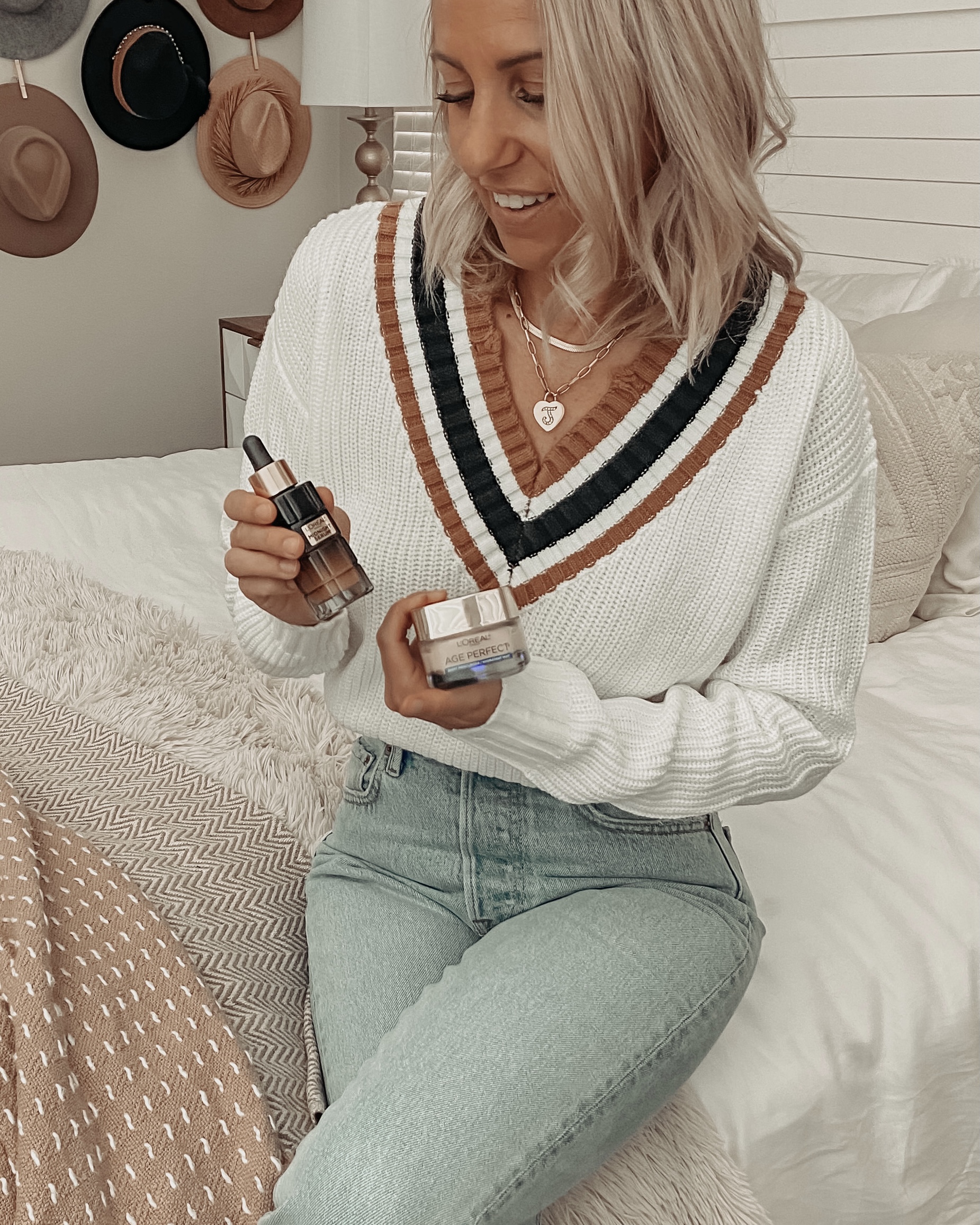 THANK YOU WALMART FOR SPONSORING THIS POST- ALL OPINIONS ARE MY OWN