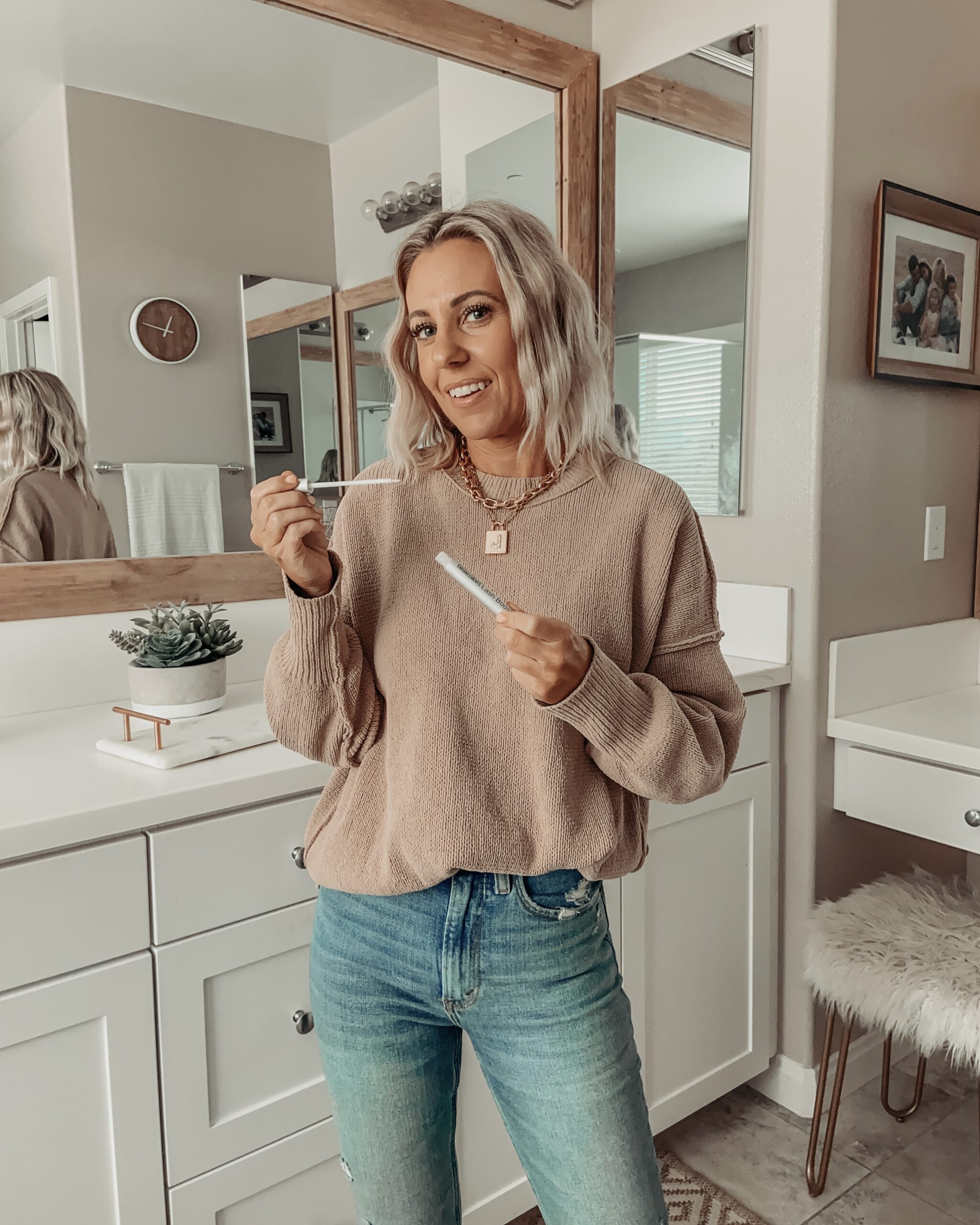 If you're like me then you're always on the look out for new beauty and skincare products that add value to your current routine. I started using Rodan + Fields products a few years ago and I've never looked back.
Out of all the products I've tried my hands down favorite is the Lash Boost. It's a nightly conditioning serum that gives the appearance of fuller, longer, darker-looking lashes. I've been consistently using it for a couple years and can't rave about it enough.
Although results may vary per person it only took a couple of weeks of consistent use to see improvements. I started using it every night and then have progressed into using it only a few times a week. It goes on clear and is easily applied to the upper lash line. For best results its recommended to use Lash Boost once daily in the evening as the last step of your skincare routine.
Key benefits include: Maintains moisture, enhances lash durability and protects against breakage.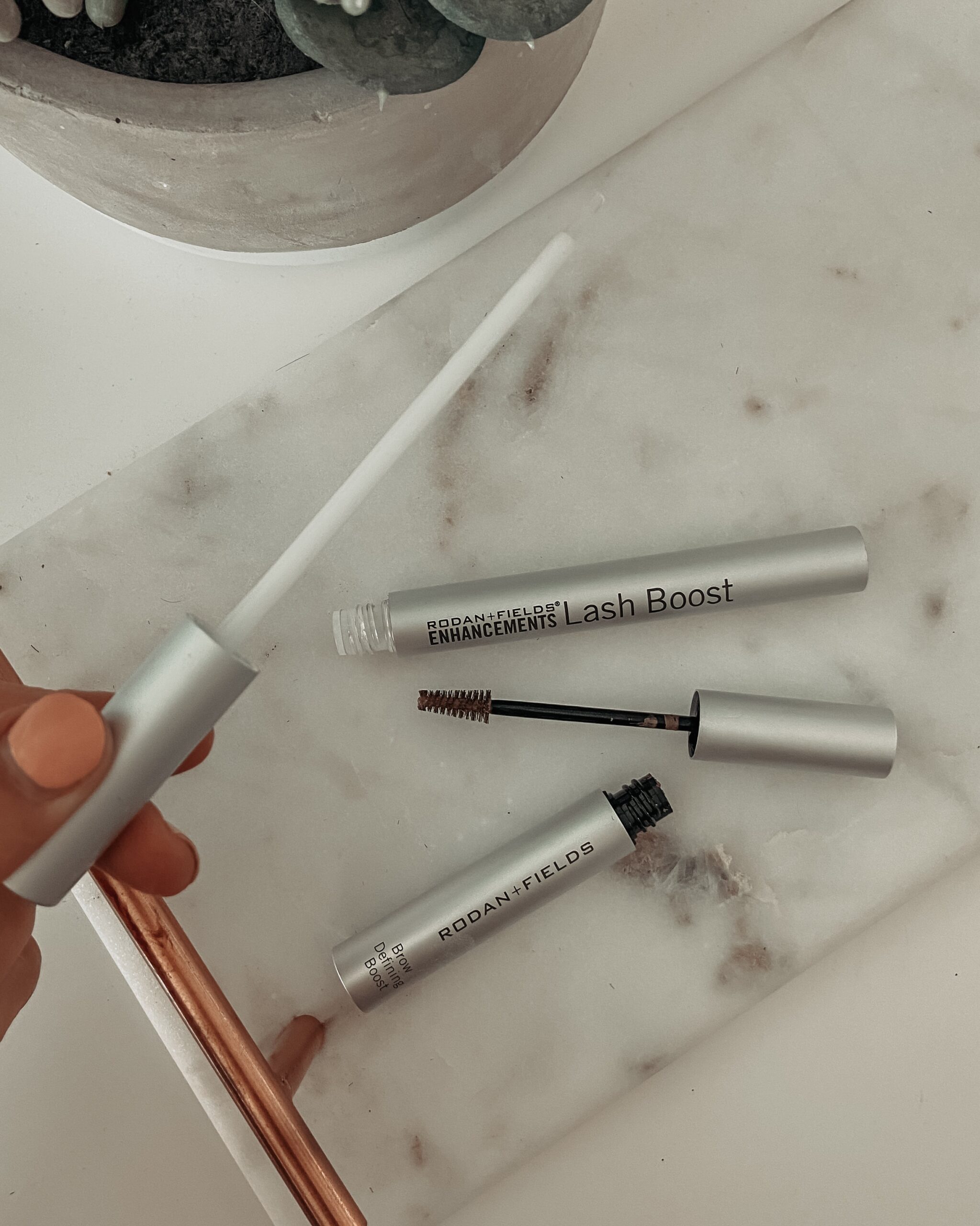 HOW TO USE
Use R+F Lash Boost once daily in the PM, applying to upper lash line only.
1. Remove makeup and cleanse face.
2. Dry eyelids and lashes completely.
3. Apply serum only along the upper lash line of both eyes. Dip the brush once per eye and wipe any excess product off the brush before applying.
4. Gently wipe off any excess serum from your eyelids or lashes.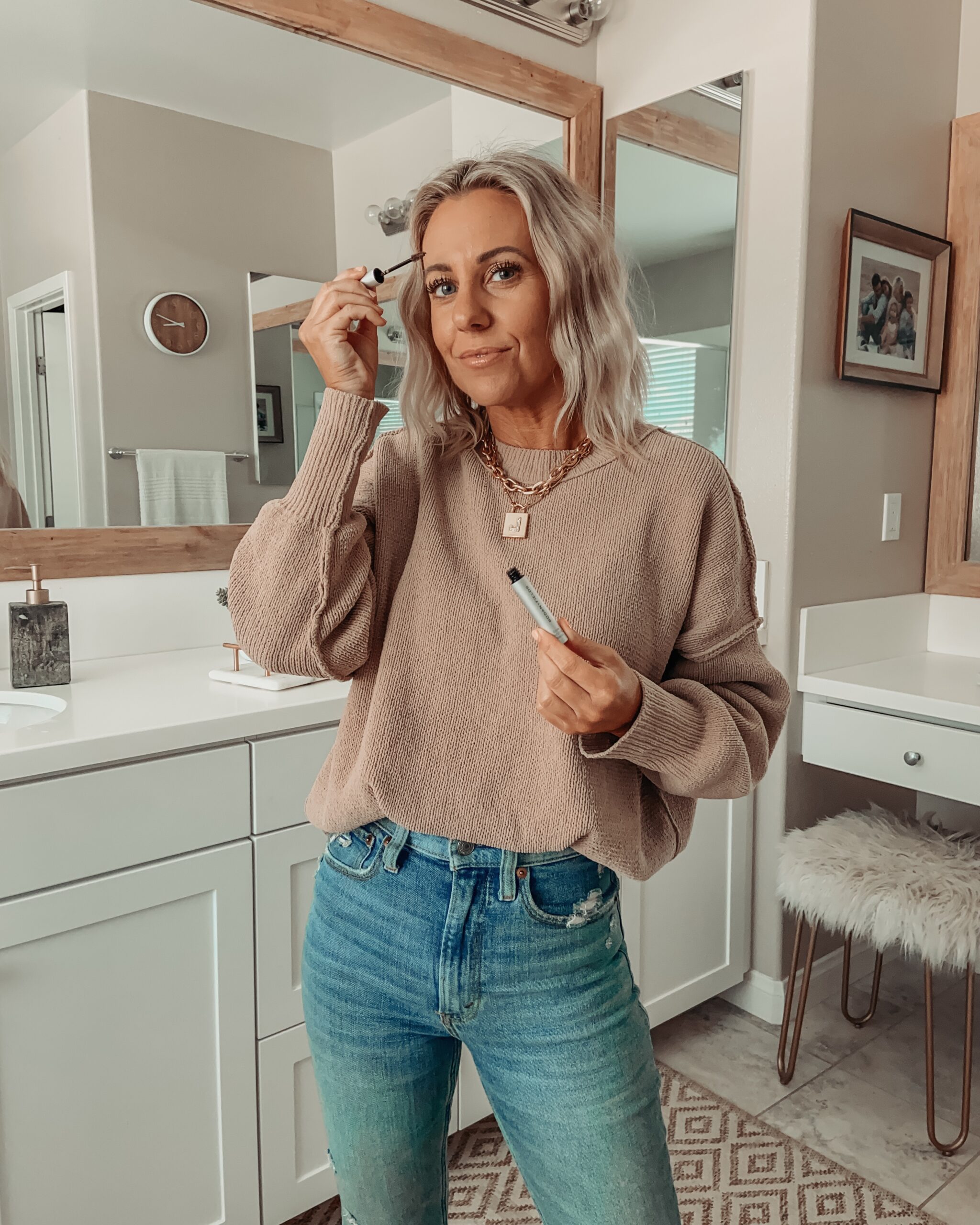 Since I love the Lash Boost so much, I was so excited to try the Brow Defining Boost. It's a tinted, multi-tasking eyebrow gel that has Lash Boost Technology which generates volume + fullness instantly and over time. It comes in 4 shades from light to black (I use shade light) and is also buildable so you can create any look from natural to bold.
I've been using it daily for a few weeks now and have been really happy with the results. It has replaced my old brow gel and does double duty by not only filling in my brows but moisturizing + conditioning them for the appearance of fuller, thicker eyebrows. Nothing better than one product that can do the job of two!
HOW TO USE
Use the Brow Defining Boost once daily in the AM after your skincare routine. For best results, daily use + consistency are key.
1. Apply in short, upward strokes to define + shape brows into place.
2. Use precision tip to fill in any gaps + shape the brow tail.
3. For added benefits, apply R+F Lash Boost to your brows in the PM.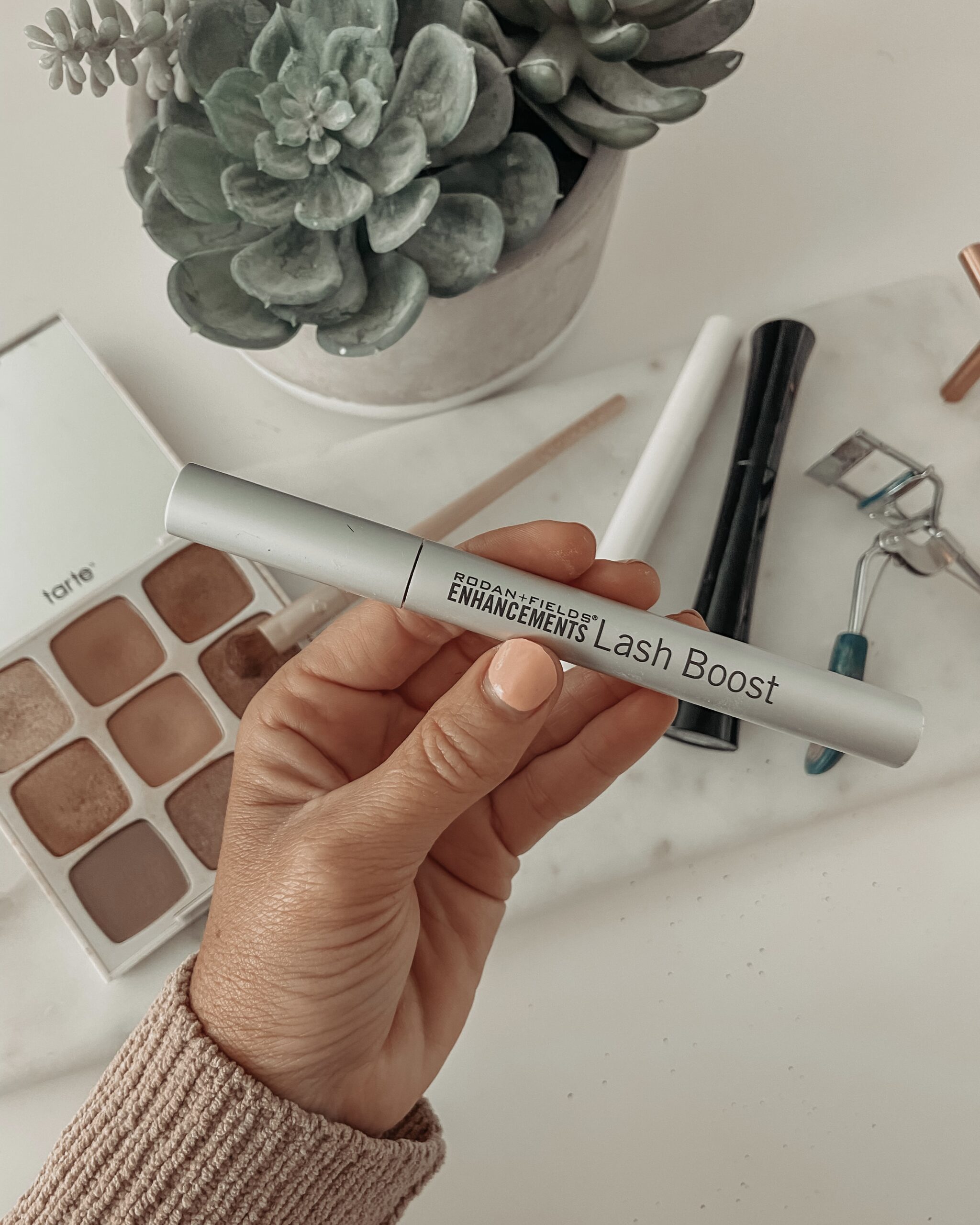 Since adding the R+F Lash Boost to my beauty routine I've gotten continuous compliments on how full and long my lashes look. No thin or sparse eyelashes + no need for falsies or extensions. It's no secret that Lash Boost has been a game changer for me and I can't wait to see more results of the Brow Defining Boost with more continued use!
At first glance to most, it seems like the Lash Boost products are on the pricier side but honestly they're really not. It's recommended to change the bottle every 3 months.
You can easily shop the products HERE and if you have any questions about either product please don't hesitate to ask.
Thanks for stopping by!
THANKS FOR RODAN + FIELDS FOR SPONSORING THIS POST.
ALL THOUGHTS AND OPINIONS ARE MY OWN.