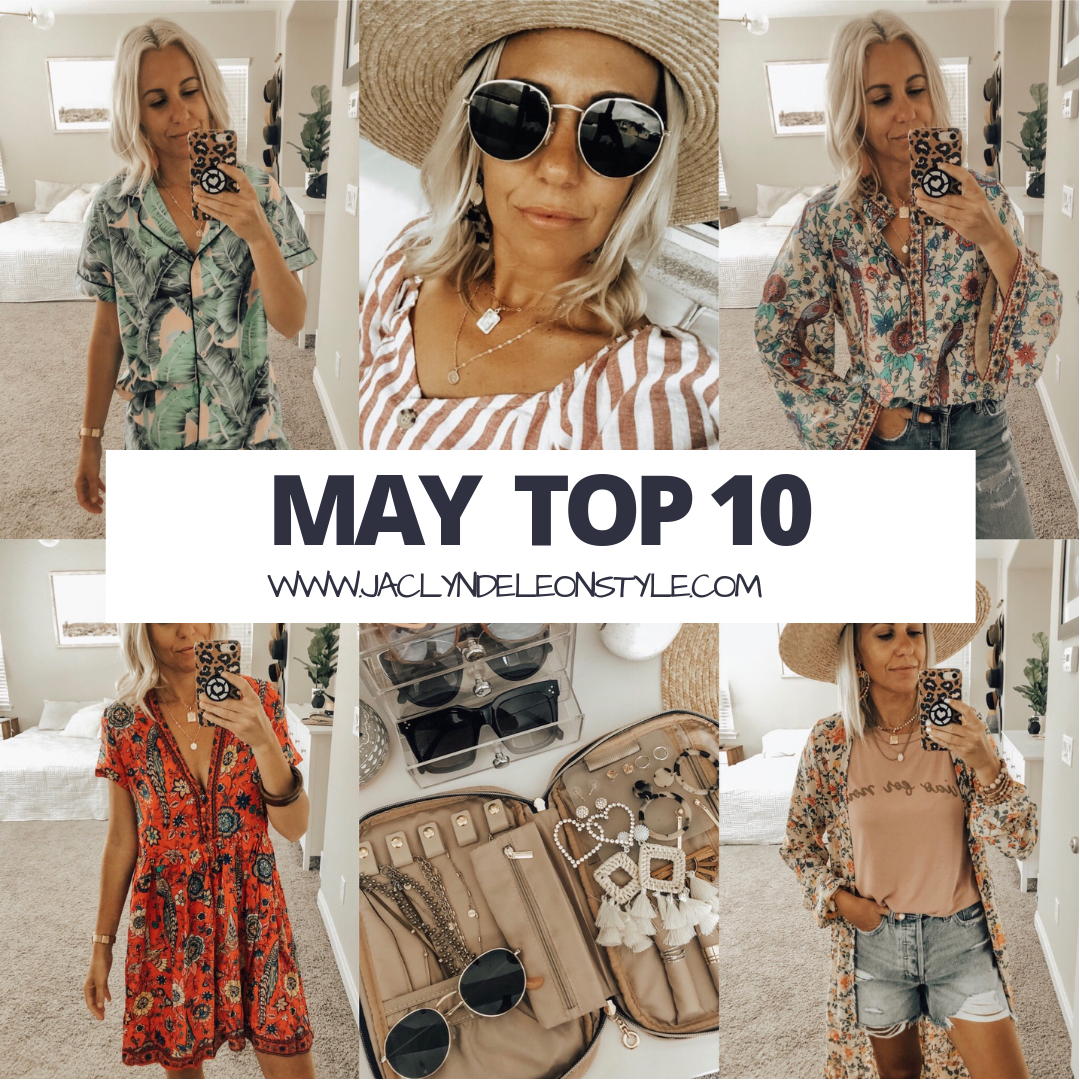 May was one busy month and all about Amazon!  Lately I've been finding so many cute affordable items on Amazon so it's no surprise you all are loving it.  And with the warmer weather and Memorial Day sales we all did a ton of Summer shopping.
As usual I'm running down my top 10 selling items from the month of May.  Any guesses on what came in at #1?  Let's just say I wear mine just about everyday!
Happy Shopping!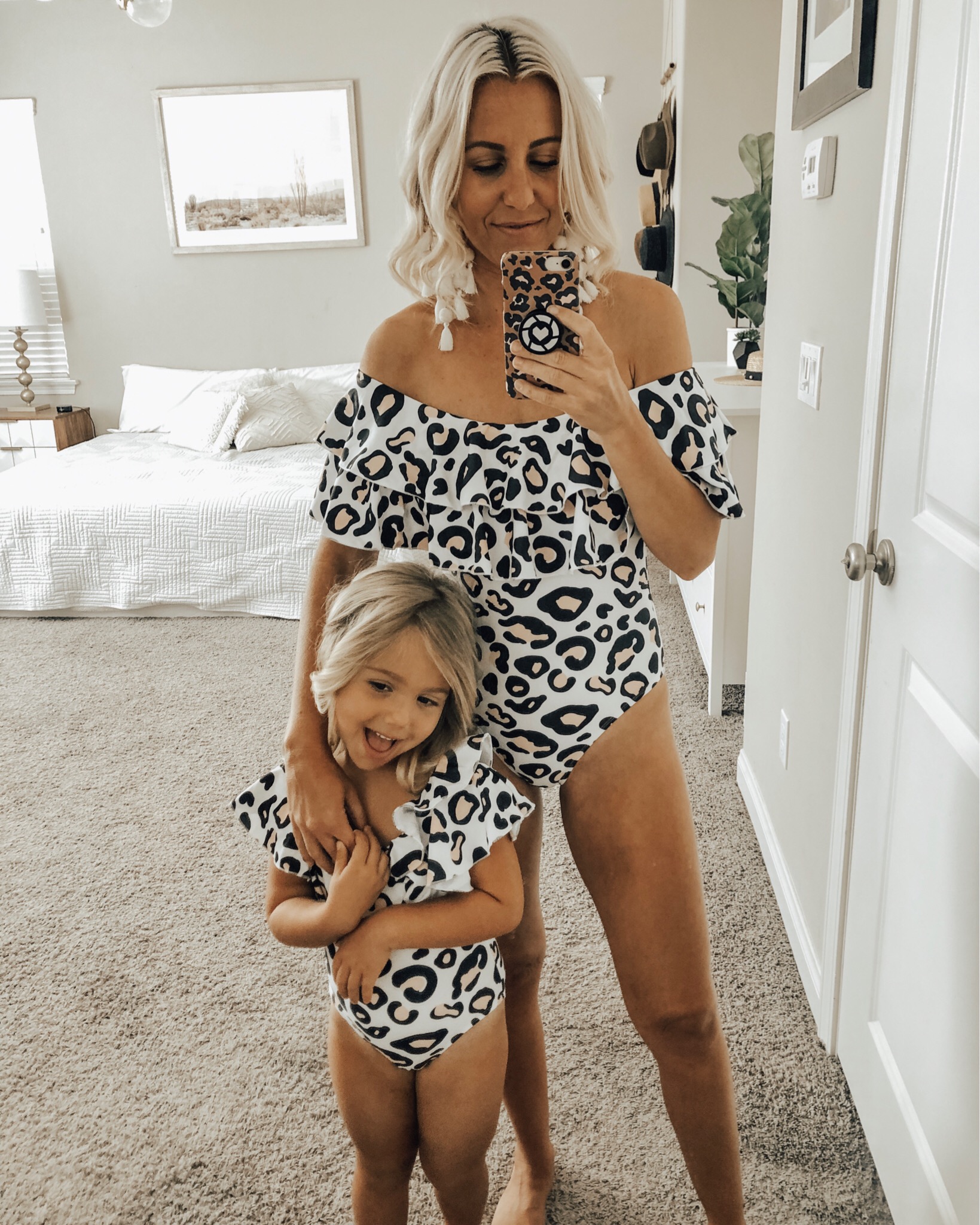 10- MOMMY & ME LEOPARD SWIMSUIT
I love matching with my girls and I found some of the cutest matching swimsuits from Amazon.  This ruffle leopard one was a big hit but you can catch the rest of my swimsuit try-on with Blondie on my Instagram story highlights or check out the full post HERE.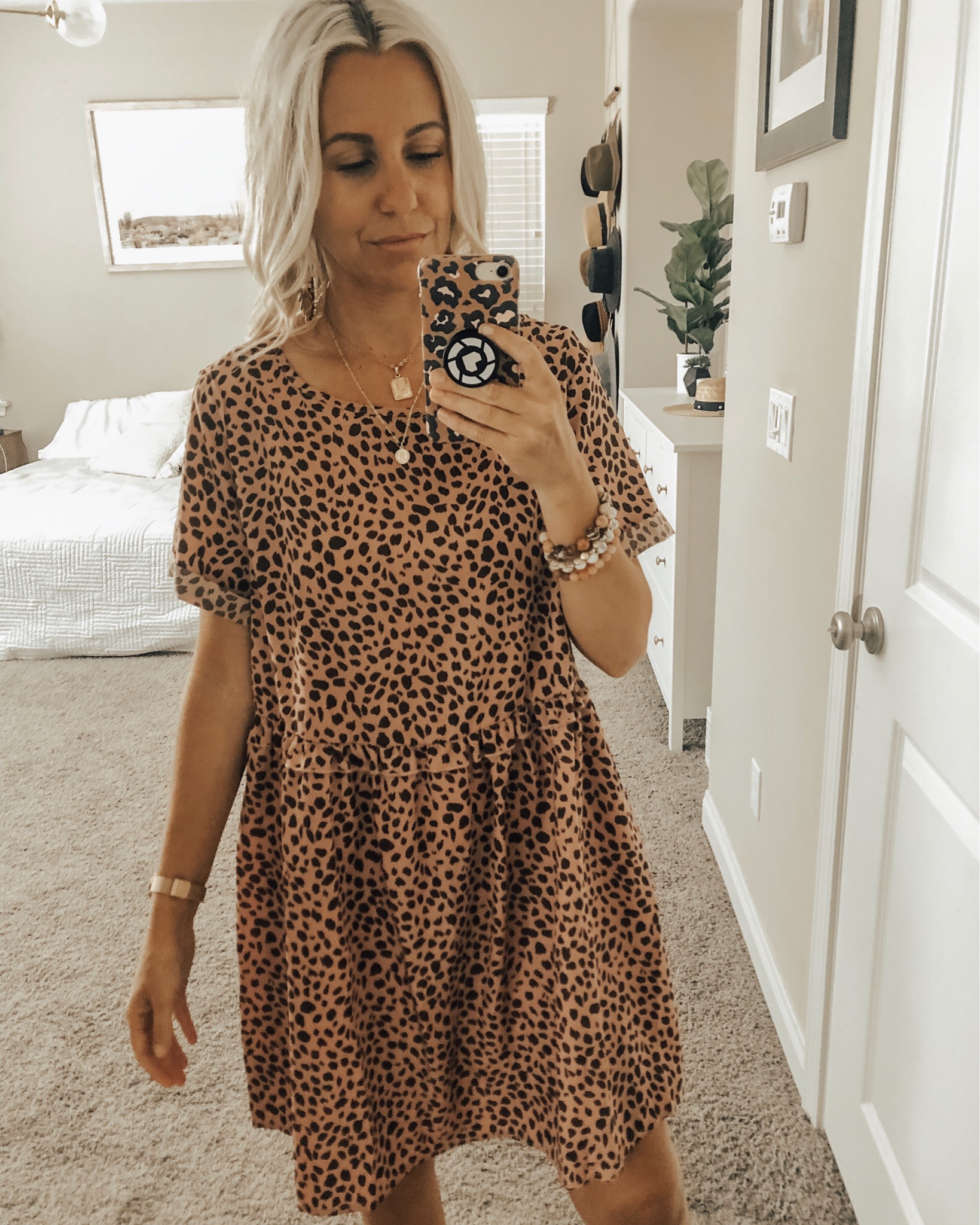 You know I always love a good leopard print and this adorable Amazon one is under $20.  It comes in tons of different colors but runs slightly big so I recommend sizing up 1 size if you can.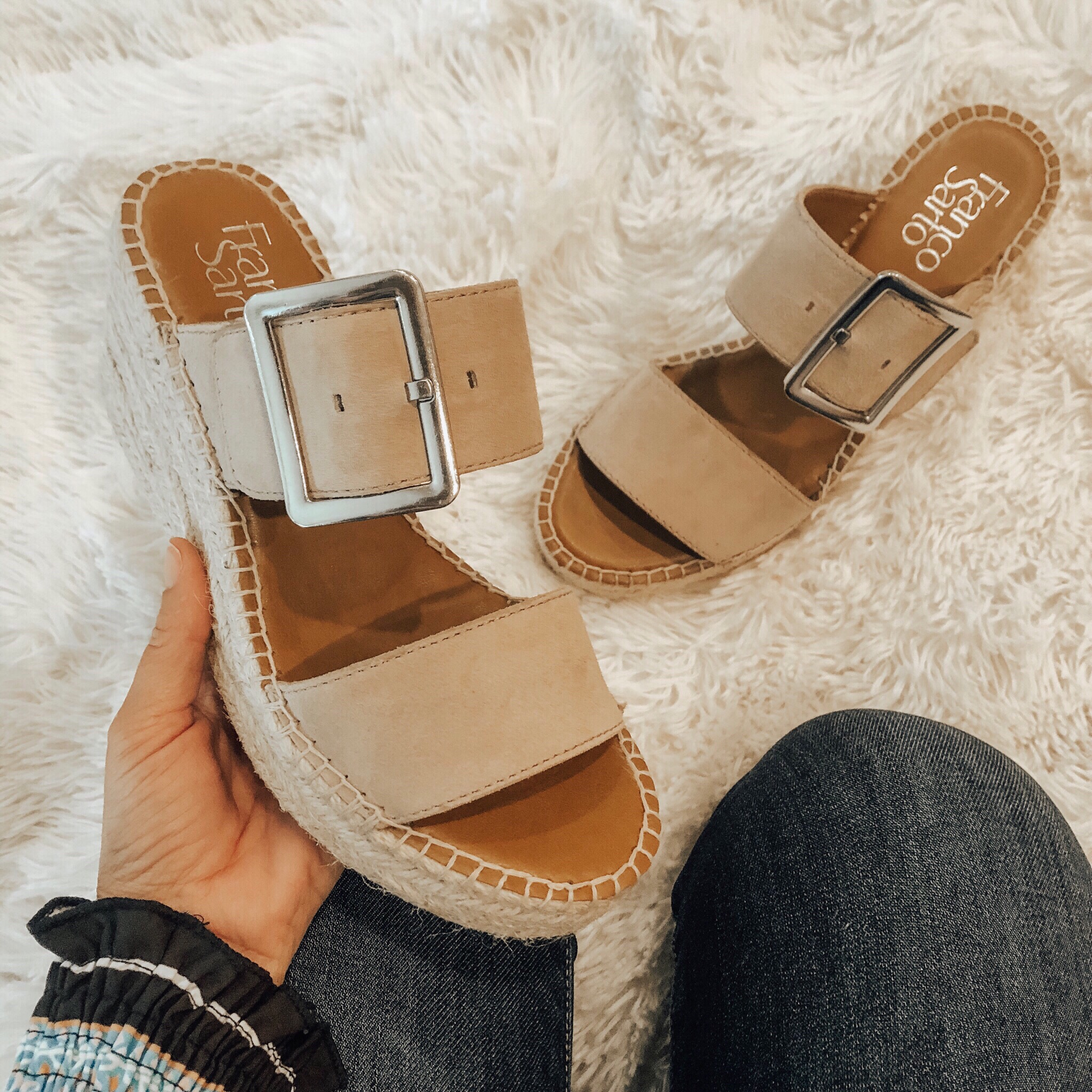 This espadrille is probably my most worn pair so far this Summer so it's no surprise it showed up again on the top 10.  I love the buckle detail and the wedge height is perfect to wear all day.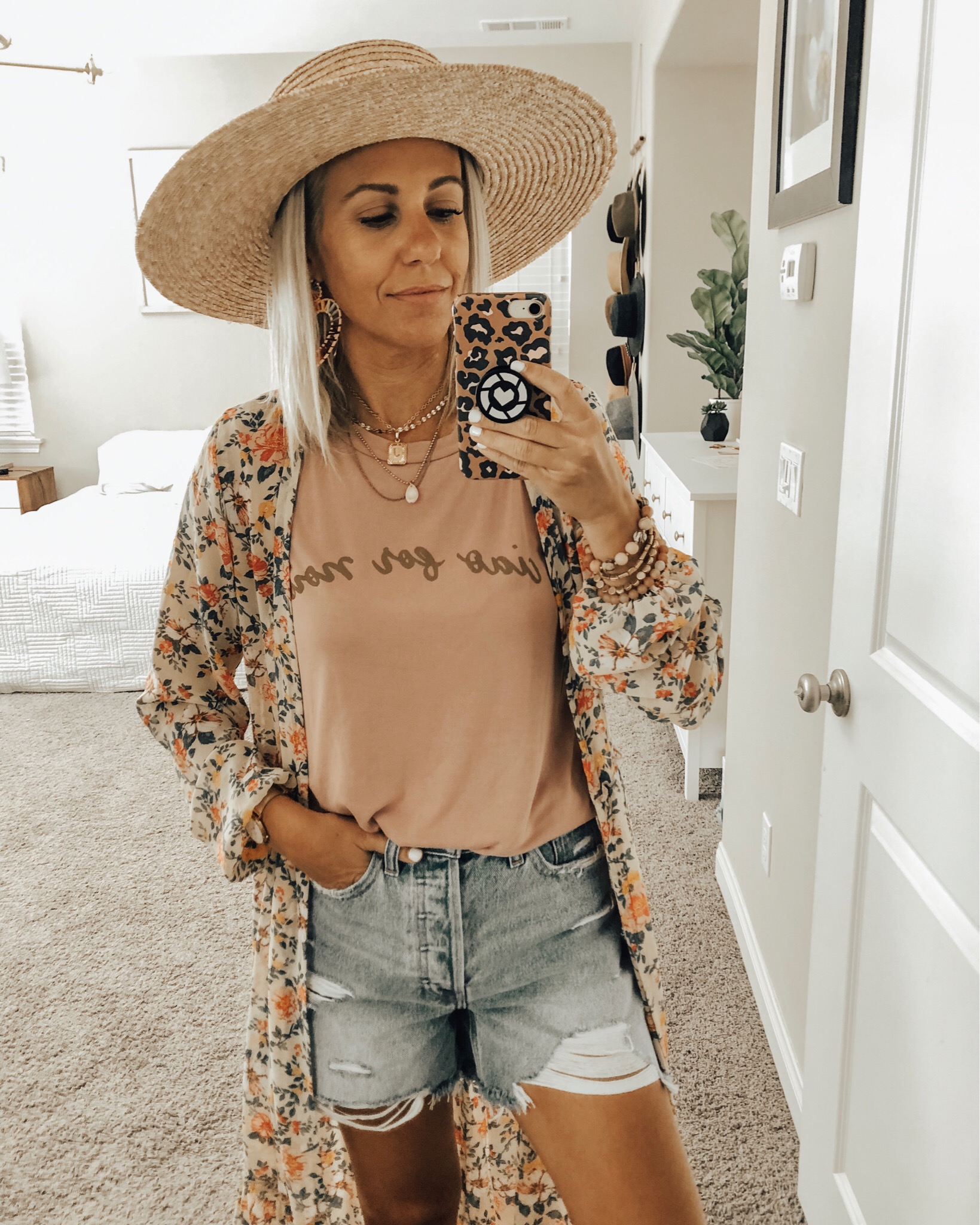 7- HIGH RISE MID-LENGTH SHORTS
I've had my eye on THESE designer shorts for months but just couldn't justify the price tag.  When I came across these Abercrombie ones online I ordered them immediately and was so impressed.  They are great quality and seem high-end but without the price tag.  This style also comes in tons of other washes.  I love THIS black pair and THIS white pair which I picked up too.  Definitely my new favorite shorts for Summer!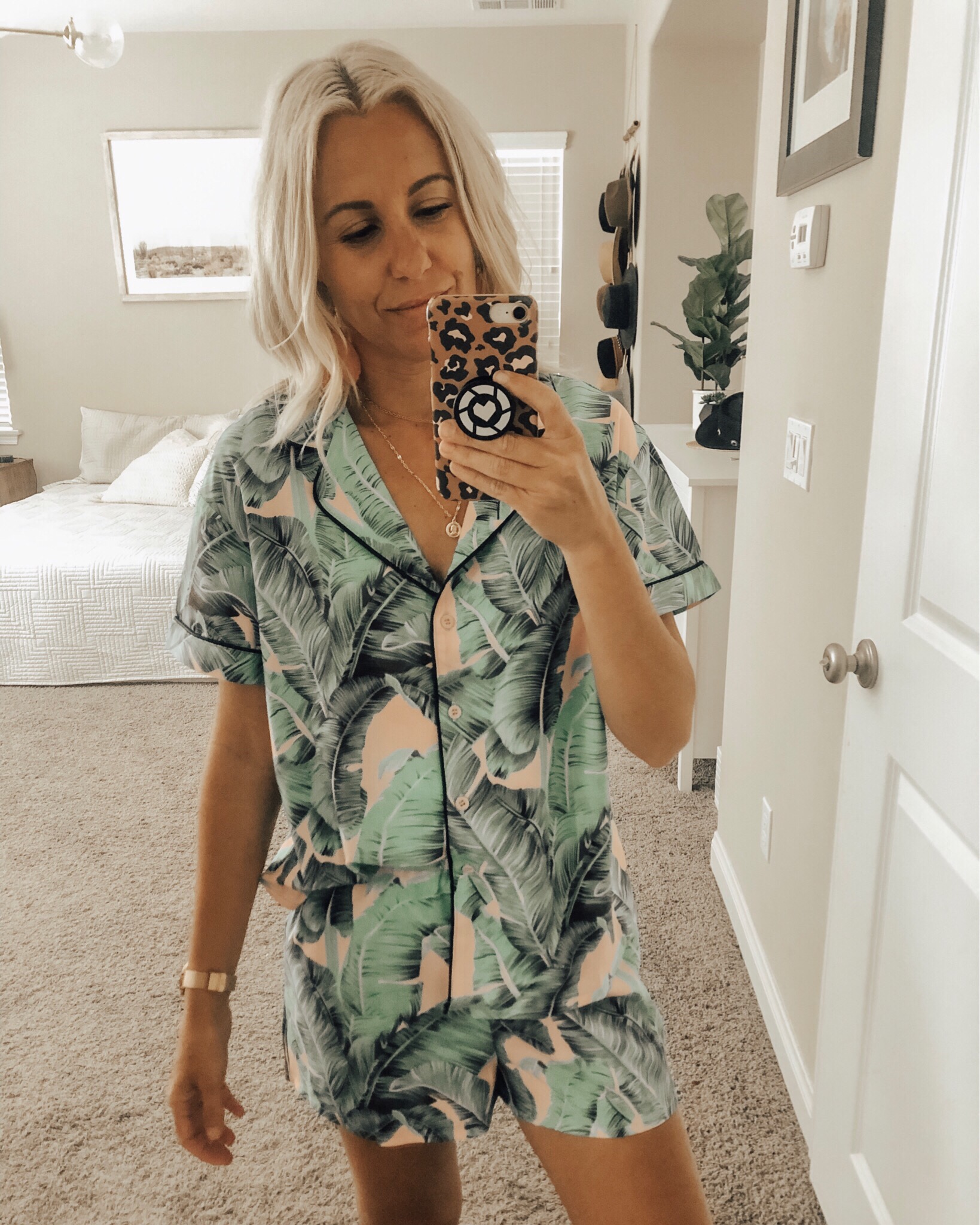 I was a little unsure about this pj set from the picture online but was pleasantly surprised when it arrived.  It is the perfect tropical print and under $25 for the set.  It also comes in THIS fun leopard print.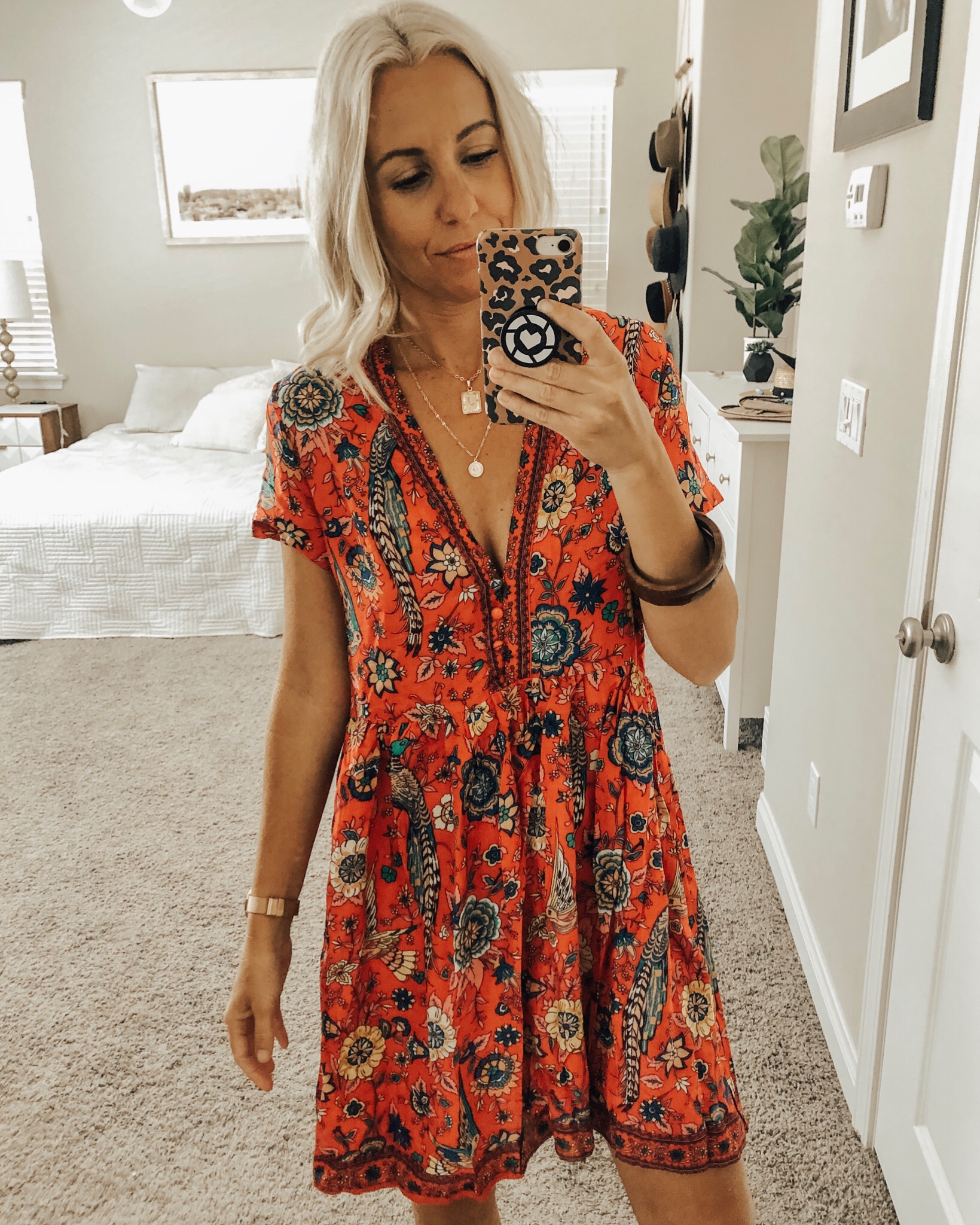 This under $10 coin necklace has been on major repeat.  I love pairing it with THIS initial necklace or wearing it alone.  The coin necklace is such a big trend right now and this one is perfect to layer with other cute necklacles.
4- FLORAL PRINT SHORT SLEEVE DRESS
I absolutely love the colors in this dress.  I normally don't get too many red things but I couldn't help myself with this one.  It reminds me of a free people style dress but it's only $18.  It's perfect to wear all Summer and also comes in a royal blue and pretty cream color.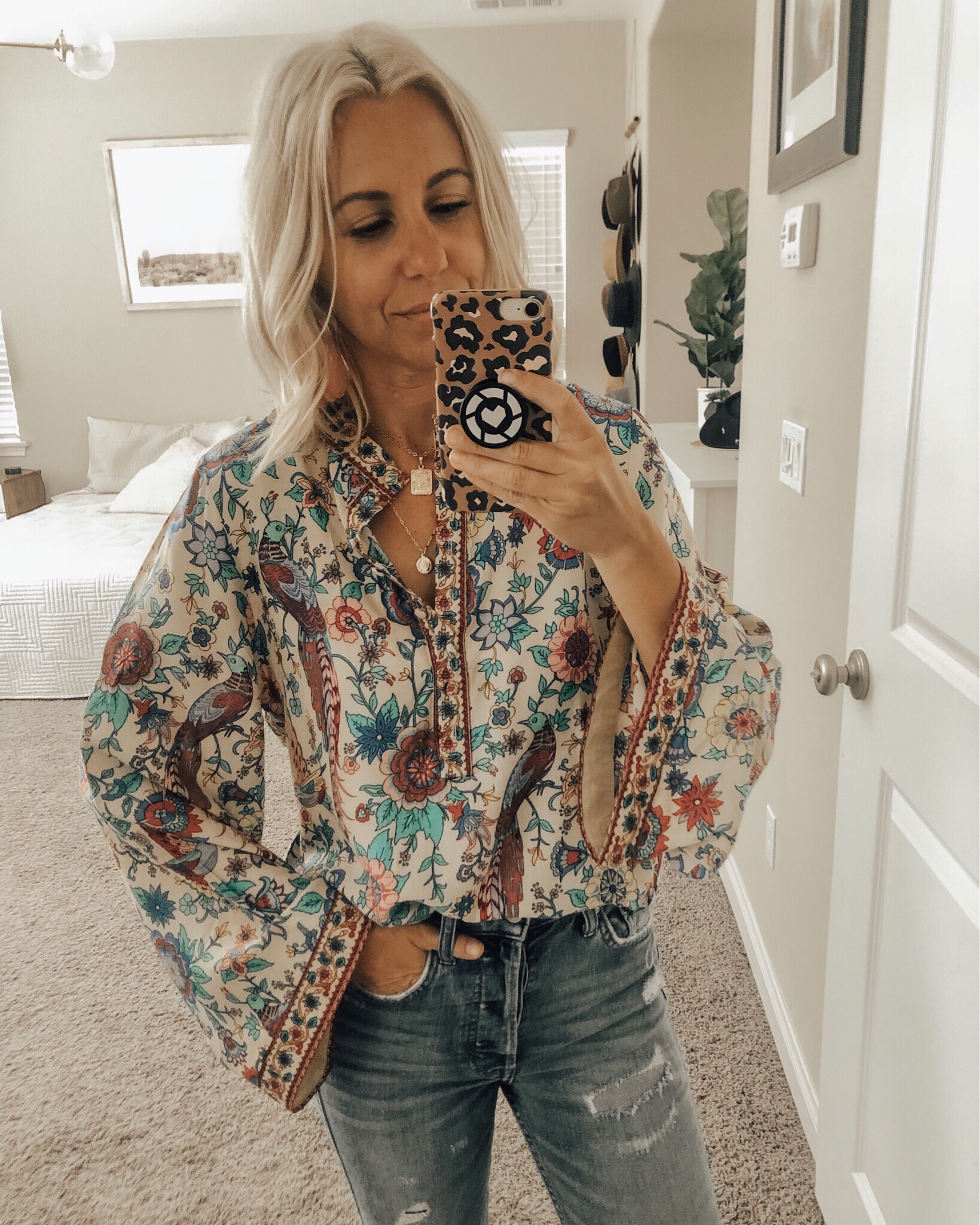 I absolutely fell in love with this boho style top.  It looks high end and just like free people but without the price tag.  The floral print is so fun and it goes great with a good pair of denim.  I love it so much I wore it 3 times within the first 2 weeks of getting it.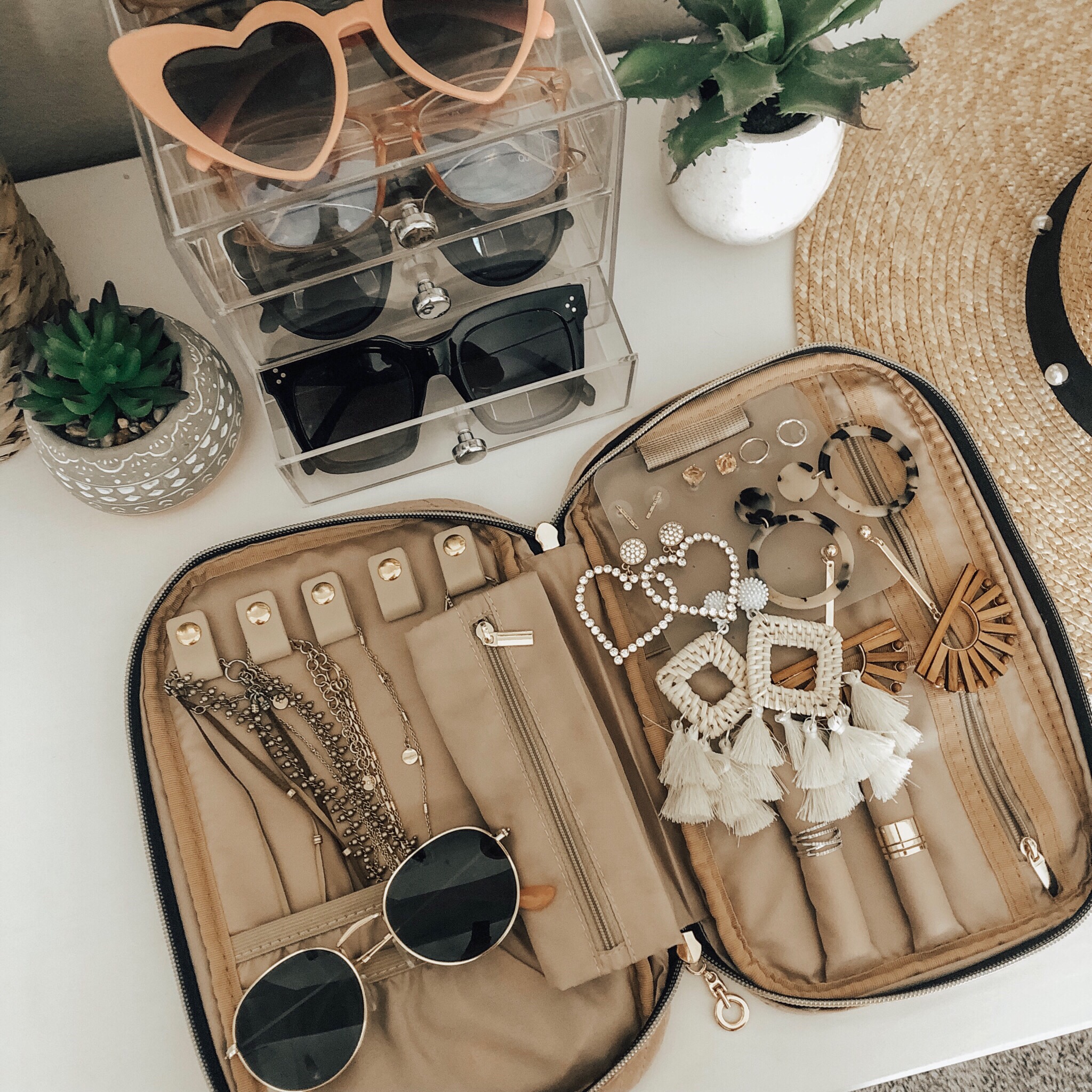 This travel jewelry case has been a game changer for me and I'm not at all surprised that it continues to be a top 10 seller.  It keeps your necklaces separated so they don't get tangled and organizes your earrings.  If this one is too big for you THIS smaller version is perfect too.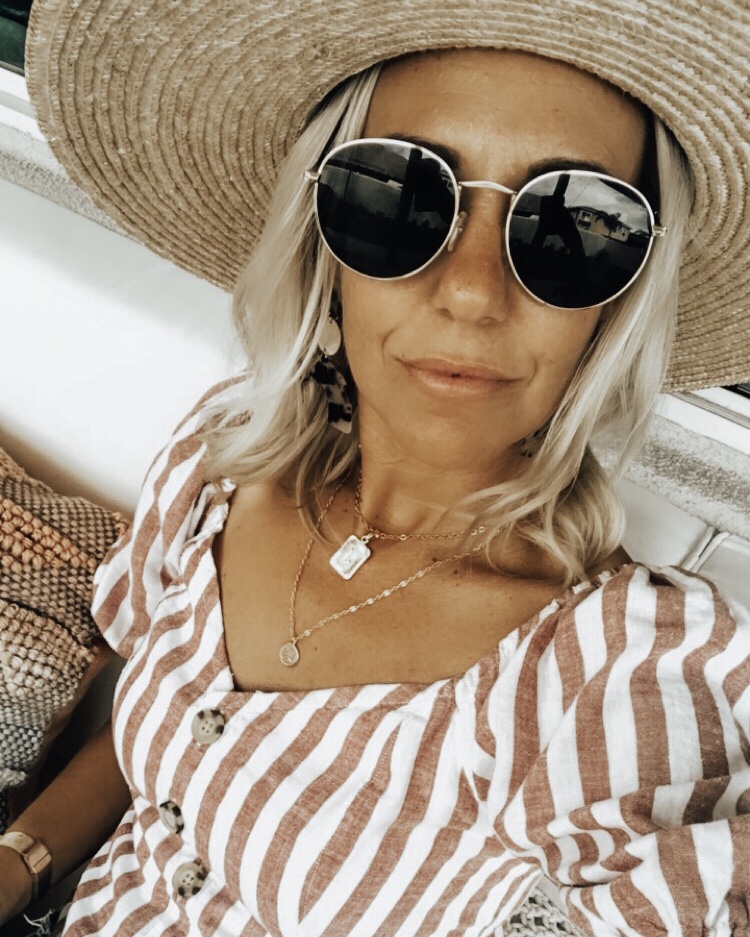 This initial necklace that I can't stop wearing was hands down the most shopped item for the month.  I originally fell in love with this necklace on Nordstrom and took to Amazon to the find the dupe and sure enough I found an identical one for under $10.  I love layering it with THIS other Amazon coin necklace (which of course was also a top 10) as well as THIS layered shell necklace.
There you have it!  The top 10 for May.  I can't thank you all enough for shopping my links and supporting this little blog of mine!!
SHOP TOP 10