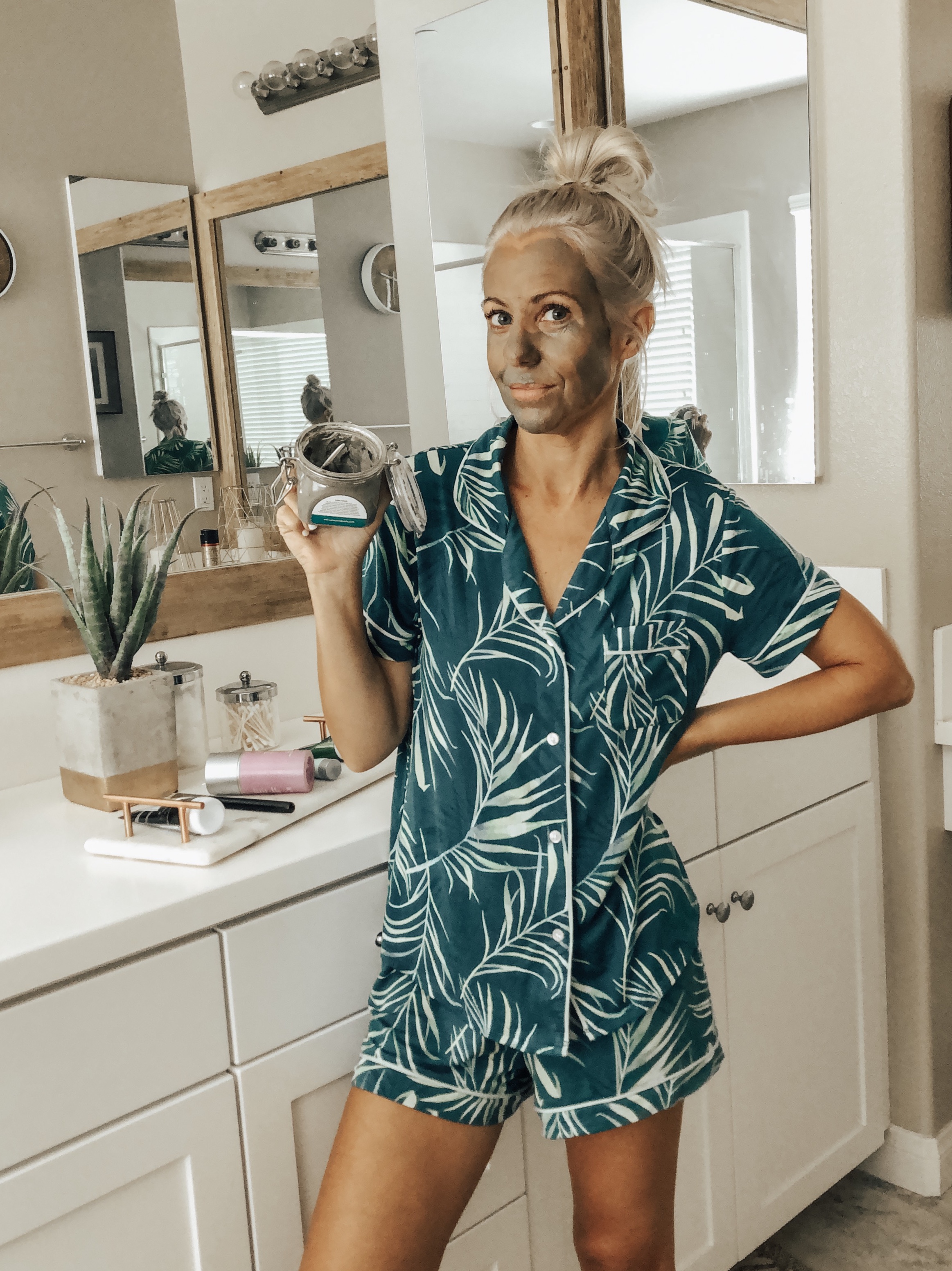 If someone were to ask me what my #1 beauty secret is it would be face masks.  For years I've been doing at least 1-2 face masks per week and it has completely changed my skin.  I'm always trying new products and masks but I have a few that I consistently turn to.
Each of my favorites target a specific issue so I rotate and use them according to what my skin currently needs.  I do have acne prone skin so I tend to lean towards the charcoal/ exfoliating masks but sometimes I also just need a little glow.
Here's a rundown of my favorite masks!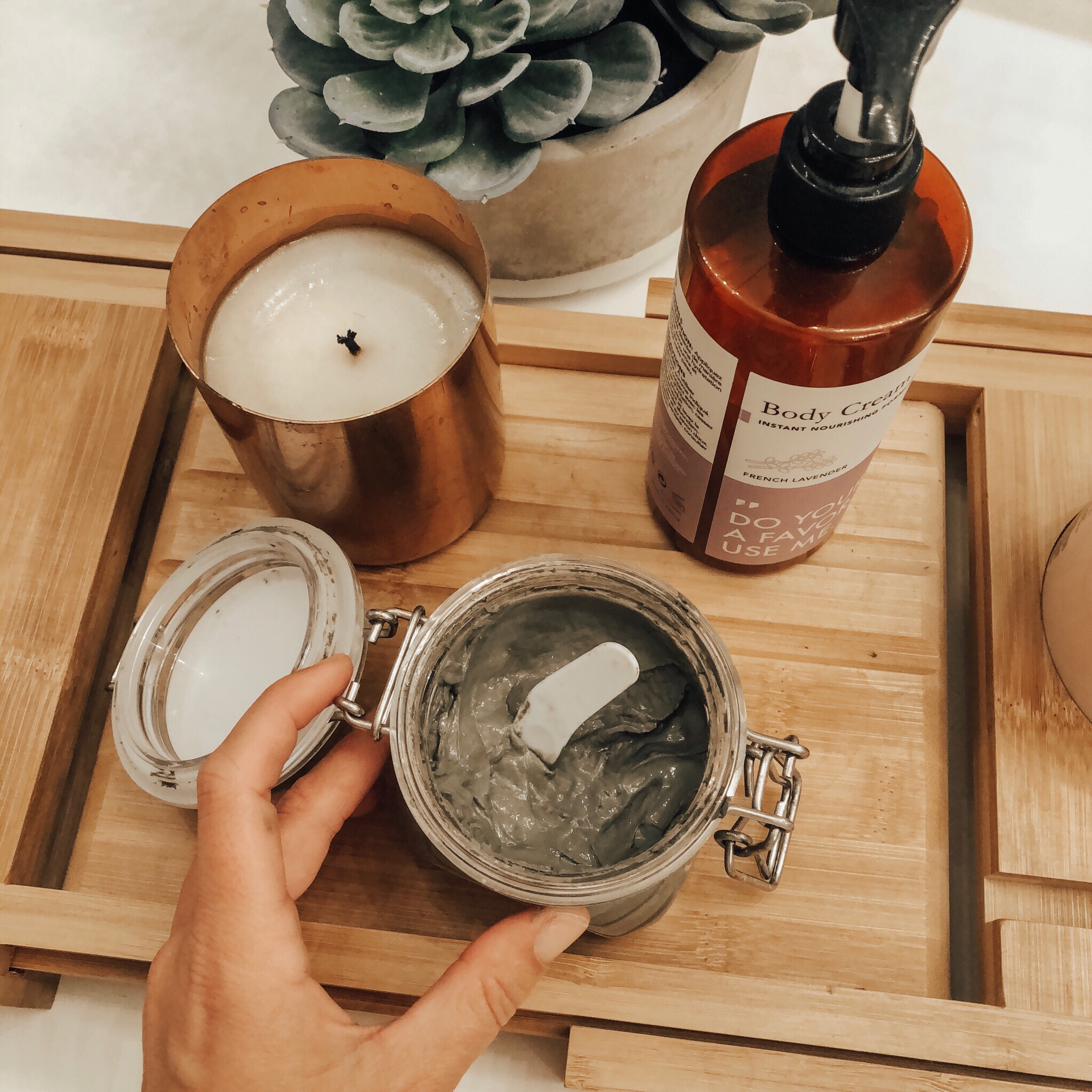 GRACE & STELLA DEAD SEA MUD MASK:  I first worked with Grace & Stella last year and I absolutely fell in love with all their products.  This mud mask might not only be my favorite product from them but it's also much #1 favorite mask.  This mask is full of minerals that naturally detox the skin by removing toxins.  It's best used to eliminate acne, reduce pores, improve the elasticity of the skin and reduce signs of aging.
This mask is on the thicker side so it comes with an applicator stick but I actually love applying it with a makeup brush like THIS one.  You leave it on for at least 5 minutes and it will dry and harden.  Remove with warm water and you're good to go.  You will instantly feel a difference!  And best part is that it's really affordable and only $16 for a jar.  Mine's not even half way gone and it's already been over a year!  You can also check out another must-have product from Grace & Stella HERE.
DERMA-E PURIFYING 2-IN-1 CHARCOAL MASK:  I first tried a sample of this mask in my Birchbox subscription last year and fell in love.  Of course I had to buy a full size bottle and added it to my skincare routine.  This charcoal mask is a deep detox that purges pores of toxins and gently exfoliates.  I love using it when I have impurities on my skin and need a refresh.
Like most masks you apply to you skin and leave it on for at least 5 minutes or until the full mask is dry.  Remove with warm water or a damp cloth and your skin feels instantly cleaner.  And a 1.7 oz bottle is only $8!
TULA KEFIR ULTIMATE RECOVERY MASK:  If you've been following me for a while then you know that I'm obsessed with everything TULA.  This recovery mask is perfect to hydrate and renew your skin giving you that perfect glow.  Unlike the Mud mask or Charcoal masks this one is much more lightweight and feels more like a moisturizer.  You apply 2-3 pumps on to your clean skin and leave on for about 10 minutes.  Since mask is lightweight I often leave it on longer.  It's almost sheer with a light purple tint and doesn't harden like a traditional charcoal or mud mask.
I love that it gives new life to dull parched skin leaving the perfect glow.  And don't forget you can get 20% off all Tula products with code JACLYNDE.
TULA EXFOLIATING TREATMENT MASK:  Of course I have 2 Tula masks on the list.  What can I say their products are just that good!  You can also check out THIS post on another one of my can't live with out Tula products.  This exfoliating clay mask provides gentle exfoliation without stripping the skin of essential oils.  It lifts off debris and impurities leaving a more even skin tone.
Like most masks you apply a thin layer over the skin and leave on for 5-10 minutes and then remove with warm water.  I love using this one when my skin needs a good refresh but not a complete detox.  Don't forget you can get 20% off all Tula products with my discount code JACLYNDE.
ORIGINS CLEAR IMPROVEMENT ACTIVE CHARCOAL MASK:  As you can see I love a good charcoal mask and that's why I've got two of them on the list.  The active charcoal acts like a magnet to clear out pores and absorb toxins.  This mask is very similar to the Derma E charcoal mask and you apply to the skin and wait 5-10 minutes until the mask is dry and hardened.  Then remove with warm water or a damp towel.
I love how this mask keeps my skin clear and refreshed.  By rotating charcoal masks within my skincare routine I get the best results.  You can also purchase this mask in a small 1 oz sample size to see how you like it.
SUNDAY RILEY SATURN SULFUR ACNE TREATMENT MASK:  I do have acne prone skin and it has been something I have been dealing with since I was a teenager.  I turn to this mask whenever I have a big acne flare up that I need to take care of immediately.  I love that it has sulfur in it which fights against adult acne.  Sulfur is also the main ingredient in THIS night time acne spot treatment that I can't live without.  This medicated mask dries and clears up acne while preventing new blemishes from forming.
Much like the Tula Kefir mask this one is lightweight and creamier.  You apply it to the skin and leave it on for 10-20 minutes before removing with warm water.  It almost has a minty fresh feeling with a slight tingling leaving it refreshed.  This mask is a little bit of a splurge for me but a must-have for acne prone skin and you can't deny the results.
SHOP MUST-HAVE MASKS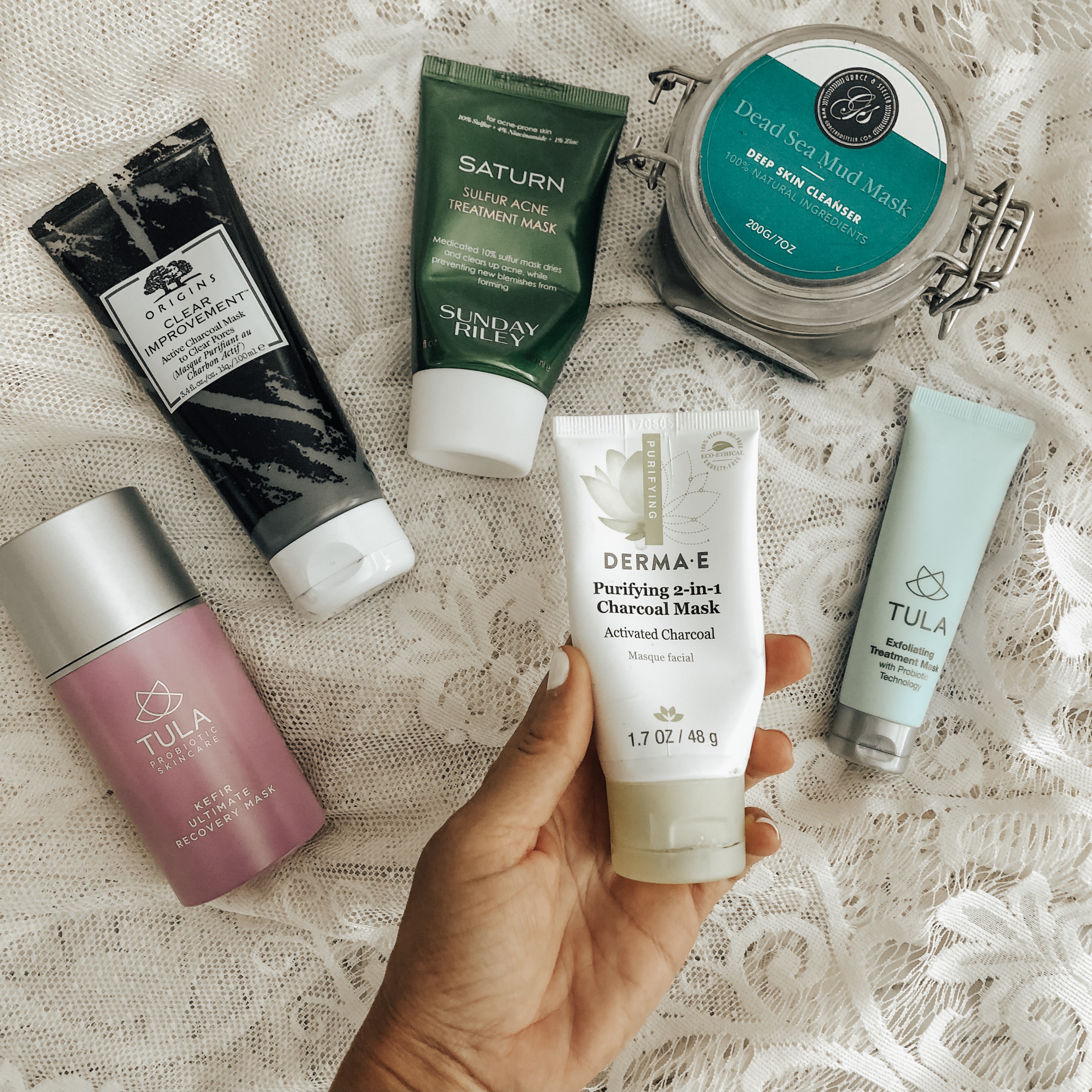 There you have it- My current must-have masks!  Again I try to do a mask at least 1-2 times per week depending on what my skin needs.  Have you tried any of these masks before?  If you have a favorite please let me know below and I'd love to give it a try!
Thanks for stopping by!!