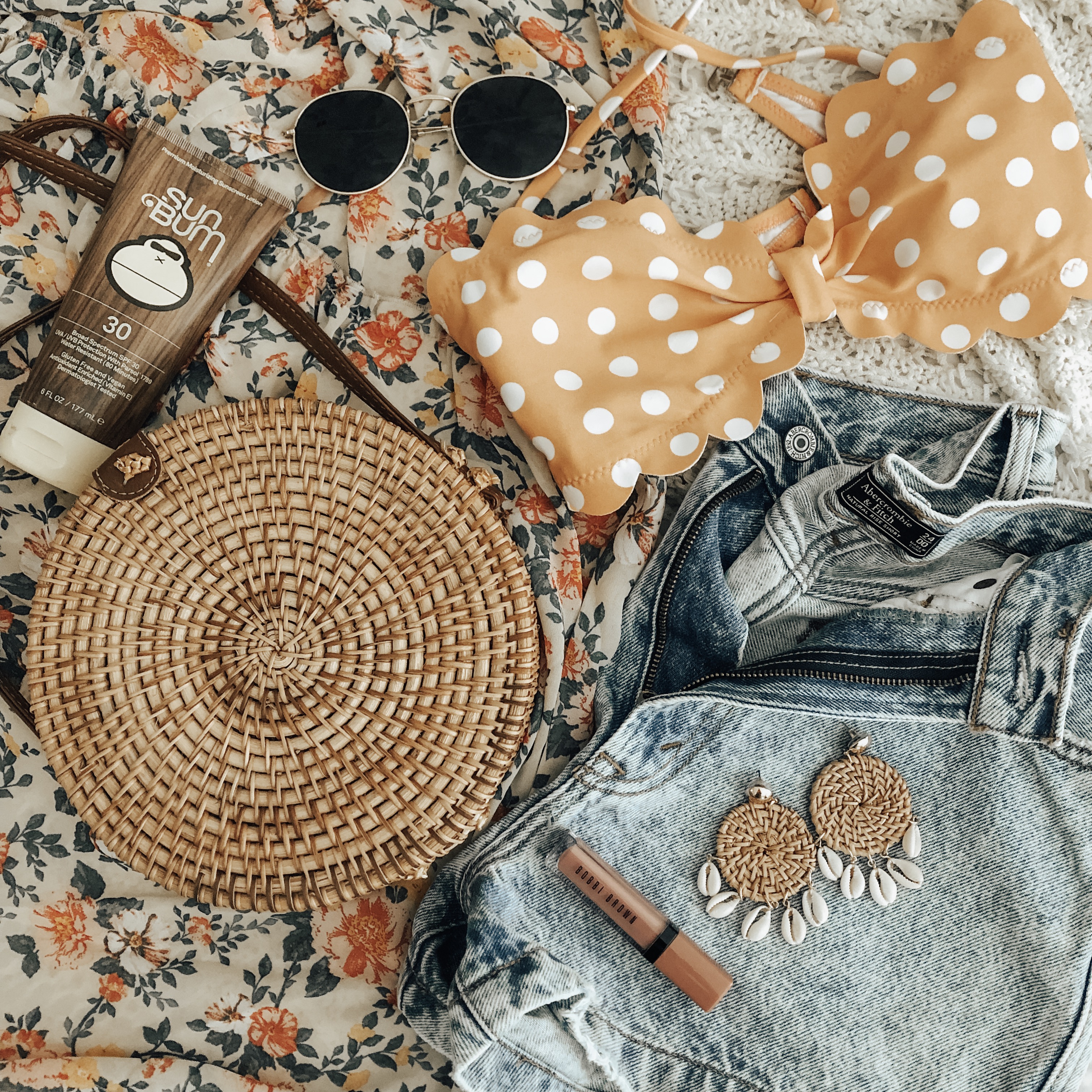 We've got 3 more days until school is out and it's officially summer!  I can't wait for long days at the pool, picnics at the park and summer night movies.  I thought I'd share all my summer essentials from bathing suits and denim shorts to my favorite sunscreen and lipstick.
SWIMSUITS

DENIM SHORTS

KIMONOS

SUMMER HANDBAGS

SANDALS

ACCESSORIES

SUMMER BEAUTY

There you have it!  My Summer essentials!
What's your Summer must-have's??